"How do I gain followers on Instagram?" is hands down my most asked question I receive every single day. And hey I don't blame you guys.

Whenever I'm asked to share my top tips on how to get followers on Instagram, I usually reply with "Be so good, they can't ignore you". Because I truly believe if you're putting out amazing images, words & ideas into the world — people will come. And these people will bring their friends, their family, their cousins twice removed and the guy they went out with last Thursday night but can't seem to ghost just yet.

 However, as often as I preach to not focus on the numbers and to instead focus on your content *woah so deep* – you guys simply aren't satisfied with that. You want more. You want a guide with steps and some cheeky little dot points. And you know what? I'm a people pleaser. So here is my no bullshit guide to growing a following on Instagram.
This ain't gonna be wishy-washy. I'm gonna discuss the good, the bad and the downright fugly ways to get Instagram followers and I'll leave it to you to decide the path you want to take (choose your own adventure style!).
My No Bullshit Guide on how to gain followers on Instagram:
1. Have a beautiful feed
Did you grow up getting told to "never judge a book by its cover"? Well, throw that hypothetical book out the window. Everyone on Instagram will judge you from your feed. When someone new is viewing your profile for the first time, you have less than a second to grab their attention so you better believe that your page has got to look tidy af. Pretty much half of my Instagram growth tactics won't work if you don't have an aesthetically looking feed. So stop posting blurry pictures of your avo on toast and start curating a consistent, drop-dead gorgeous grid.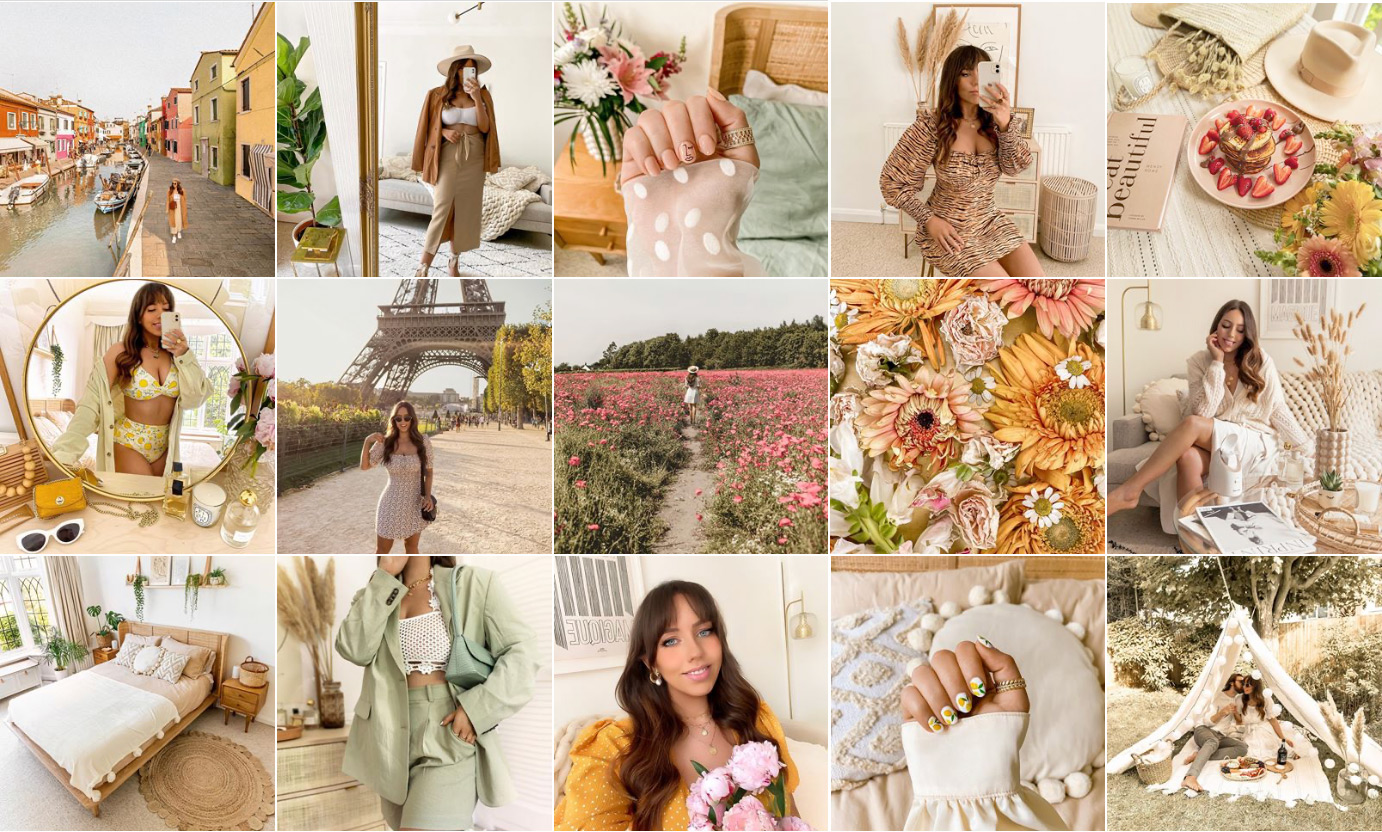 You can do this easily by using the same filter – you don't even need a fancy camera or a Photoshop license. Try using your iPhone to take pictures and the free Google Snapseed app to edit your photos.
I've written a guest post on the Adobe blog with a lot more detail on how to create the perfect Instagram feed aesthetic.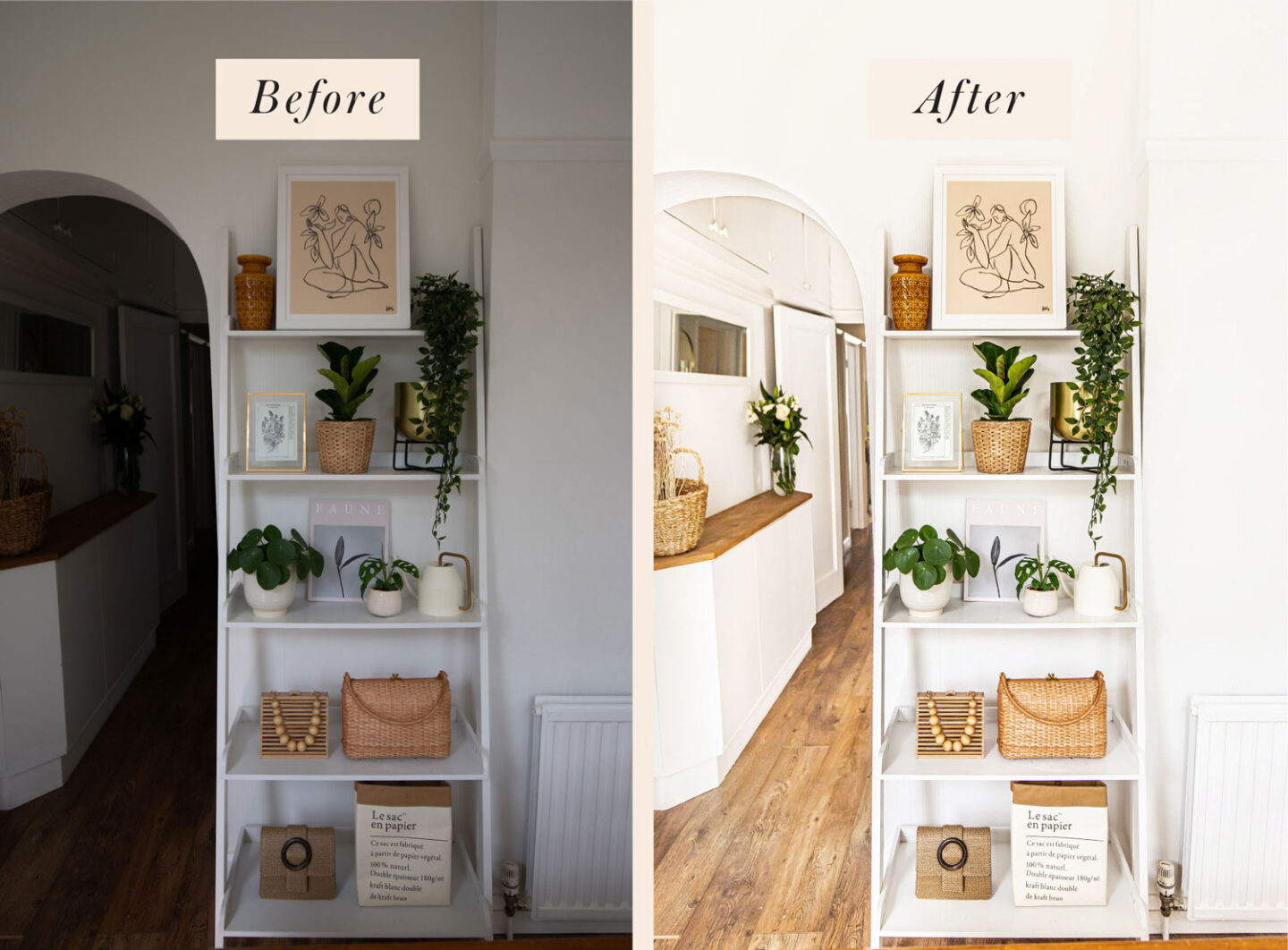 Edit your photos with my Presets
If you're looking for an easy way to edit your photos for Instagram, you should totes check out my Lightroom Presets (shameless self-plug here). You can use them for free on the Lightroom Mobile or Desktop apps. It's such an easy way to make your photos look consistently beautiful and you don't need to be an expert to use them either. They work great on iPhone photos as well as RAW photos taken with SLRs. Click here to see my presets and find out how you can have a trial edit for free.
2. Create something viral
Spoiler alert: this is essentially how I gained over 100,000 new followers in less than a year. Most of you who have found my Instagram page would have most likely come across it via my Instagram story templates. You may have seen them posted by one of your friends or your crush, right? Do I know this crush of yours? Nope. But I can bet your crush found and posted my template after stumbling across it online. My templates are what you can consider "viral content".
If you create something worth sharing, then the rest is history and it will go more viral than the black plague. This something could be a motivational quote, a sassy/hilarious tweet or an inspiring outfit video. Content that would make someone screenshot it + slap it up on their own page without you having to bribe them is worth its weight in gold.
3. All killer, no filler
Unfortunately, people on Instagram aren't that loyal these days ( *these hoes ain't loyal*) unless they're your family or friend. Every time you post is another opportunity for someone to realise they don't want to follow you anymore. Which means you need to make sure you're only posting killer content, no filler. Don't have enough awesome content to post? Take a break for a few days. Trust me when I say the majority of your followers literally won't notice if you've missed a post on a Wednesday.
In fact, I can almost certainly guarantee no one will ever think: "hmm Sally hasn't posted in a week, better unfollow her then!". However, if Sally then goes to post a close-up photo of a chapstick she got sent from a brand, quite frankly that is boring content and it could potentially lose Sally followers. I'm being harsh here but I think a lot of people need to hear this. Unless of course, you don't care about the numbers in which case go crazy and post all the chapstick photos you want.
4. Quality over quantity
Following on from my last point: when it comes to posting on Instagram, quality over quantity is really going to help you grow, and more importantly, maintain a following. Don't spread yourself too thin, I know creating a plethora of awesome photos is hard work! But posting 3 scroll-stopping photos a week is WAY more beneficial than posting 2 average photos daily.
How can over-posting lose your followers and stunt your growth? Every time you post, you're going to lose followers. You need to make every post count and make sure you're gaining more followers than you're losing, which means posting more frequently can actually harm you rather than helping you.
Enjoy the time off. Spend more time with your loved ones, treat yo'self to a face mask or take some time to experiment and really push your creativity in order to create your next quality post.
5. Buy followers
*Add to cart*. In all seriousness, this is one of the quickest ways to grow a following. Is it legit? Nope. Would I recommend it? Absolutely fucking not. However, I did say this was a no-bullshit guide. You can buy 1000 followers for less than the price of a burrito (with extra gauc, mind you). This method is extremely cheap and takes little to no time to do. But just like a seemingly tasty burrito – the joy often develops into regret when you bite off more than you can chew.
While it may seem thrilling to buy followers, sadly they are all fake and will bring down your engagement rate. Oh wait, you can buy engagement too? Yep, that's right, but again if most of your likes and comments are coming from accounts like John38504290331279*, soon enough people will start to notice and this may result in brands not wanting to work with you or being blacklisted from PR lists.
*nothing personal John, I'm sure you're a top bloke.
6. Like, comment, subscribe
With the pressure of growing on Instagram, many influencers have turned to automation tools to help them gain followers. These bots can either:
Like photos on your behalf
Comment on photos on your behalf
Follow people on your behalf (see Point 7 below)
I must point out that using bots can lead you to some extremely awkward situations (like when your bot makes you comment "OMG you look so hawt ?" on a photo of someone's newborn). Quite frankly when you rely on a bot there is a lot of room for error. And while automation tools are actually a violation of Instagram's terms of use and using them can get your account banned, there is nothing stopping you from doing the above work yourself.
I personally refer to this method as "going fishing". Basically, you go forth and like and comment on other people's photos via the explore page or hashtags pages, casting your net wide. Every time you engage with a photo from an account that doesn't already follow you is a way of fishing for a follow. You're dangling your insta-bait in front of them and saying "hey, notice me!". You're tempting them to take a bite and follow you. And then you've got them hook, line, and sinker (alright, I'll stop with the fishing references).
I think this method can be extremely effective. I don't see anything wrong with it either, it's essentially similar to advertising your brand on a billboard – you're not forcing anyone to give you a follow, you're just letting them know that you're there. And you still need a beautiful feed in order to get them to convert. The only thing to mention is that it takes a lot of time to do this method yourself. Why not experiment for 30 minutes each day for 2 weeks and see if that makes a difference?
Then there's the follow/unfollow method which I'll delve into below.
7. Follow/unfollow
How does it work? There are two ways about it. You can either do it yourself or pay for a bot to do it for you. Basically how the follow/unfollow method works is by following users that you think would give you a cheeky follow back. You gain their follow (assuming you have a beautiful feed, refer to point 1), wait a few days, and then you unfollow them (savage I know!). You can DIY this method, or you can pay automation services to do the dirty work for you. These tools can make your account follow up to 500 accounts every day – with an expected 30% follow back rate.
This method is definitely powerful there's no doubt about that. The followers are real too. The only reason this method doesn't sit well with me personally is the bad karma associated with it. I get really excited whenever a cool-looking Instagrammer or blogger follows me, which is why I get a bit disappointed when I discover that they've unfollowed me a day later… I guess they didn't *really* like me.
Now imagine following and unfollowing 500 people every day – that's a lot of disappointed people out there in the world. You may argue that I'm overly sensitive but hey I just like to think I care about people's feelings! When I follow someone, I genuinely love and want to support their work, rather than just following them in hope for a follow-back.
8. Loop giveaways
They've been around for years and don't seem to be disappearing any time shortly, which is why I'm still surprised so many people have never heard of them. Well, let me tell you a thing. Basically how they work is you can "buy-in" to be included in a loop giveaway with a group of other influencers. Most loop competitions will giveaway iPhones, designer handbags and holidays. For every giveaway, there are 2-20 "sponsors" (Instagram accounts) who will share the giveaway post and details on their page.
To enter the competition, users will have to follow every account that is part of that loop giveaway. You can even opt to be secretly included which means you don't even have to share the giveaway on your own page, so therefore your followers won't even know you're taking part in one. The appeal of this is that you can literally sit back and gain an upwards of 1000 "real" followers without lifting a finger (well, excluding pressing the 'Send money now' button on a PayPal transfer to the loop giveaway host).
These new followers will even be encouraged to like and comment on your recent posts for extra chances to win the giveaway. So not only do you get a large influx of real followers, your engagement rate will increase too. But like all good things, there's always a downside. As soon as the loop giveaway has ended, you will notice around 25% of your newly-gained loop followers will unfollow you immediately, considering they didn't win the competition.
The rest will stay but slowly drop off if they don't see you post another giveaway soon. They certainly won't engage with your posts nor watch your stories since they only came to your page to win a trip to the Maldives. So unless you're handing them out weekly, they will leave.
It's probably one of the most expensive ways to grow on Instagram with a buy-in costing you anywhere from £100-£2000. While some may argue that they are real followers, I can assure you that you don't want followers who are forced to follow you, not to mention you're massively cheating the Instagram gram and devaluing the influencer industry.
8. Hashtag Whole 30
Use your hashtags people! There were rumours flying around in previous years that Instagram would punish users if they used too many hashtags, with most people recommending you only use 3 or 4 per post. NUP. Why would Instagram punish you for using a feature they encourage you to apply?
The more hashtags you use, the more chances your image will get seen by more people. It's that simple. Since implementing my new hashtag strategy, I'll receive anywhere between 10,000 and up to 100,000 reach per post from hashtags alone.
Hashtag reach is essential for getting new followers on Instagram as it's the only way you'll be able to organically reach people who don't already follow without having to spend any money on boosting your posts.
Click here to learn more about my hashtag strategy and everything you need to know about hashtags.
10. Be authentically you
Okay, okay, I know you're rolling your eyes and I know this is incredibly cliche. But considering I discussed the nitty-gritty and somewhat ugly growth tactics, I wanted to end this piece on a positive note. Pretty feeds and hashtags aside, at the end of the day your followers are following YOU for a reason – and that's simply because there's no one else like you!
Play that to your advantage by showing more of the unfiltered version of you on Instagram. My story views tripled when I started showing more of my sassy personality and mundane day-to-day activities rather than just my perfectly poised posts. You know why? Because those moments are actually relatable.
Here's an idea: try adding a "Get to know me" story highlight to your Instagram page so that potential followers can watch a few videos of you introducing yourself and letting them know what they can expect from your page. This is a great way to showcase your personality and show the human behind the grid.
If you want help determining which type of content you should be focusing on in order to gain followers, check out my Instagram coaching services HERE. I would love to help you achieve your Instagram goals!


Related:
Enjoyed this post? Read more Instagram & Blogging tips here.
Loved this post? Save these pins to your Pinterest