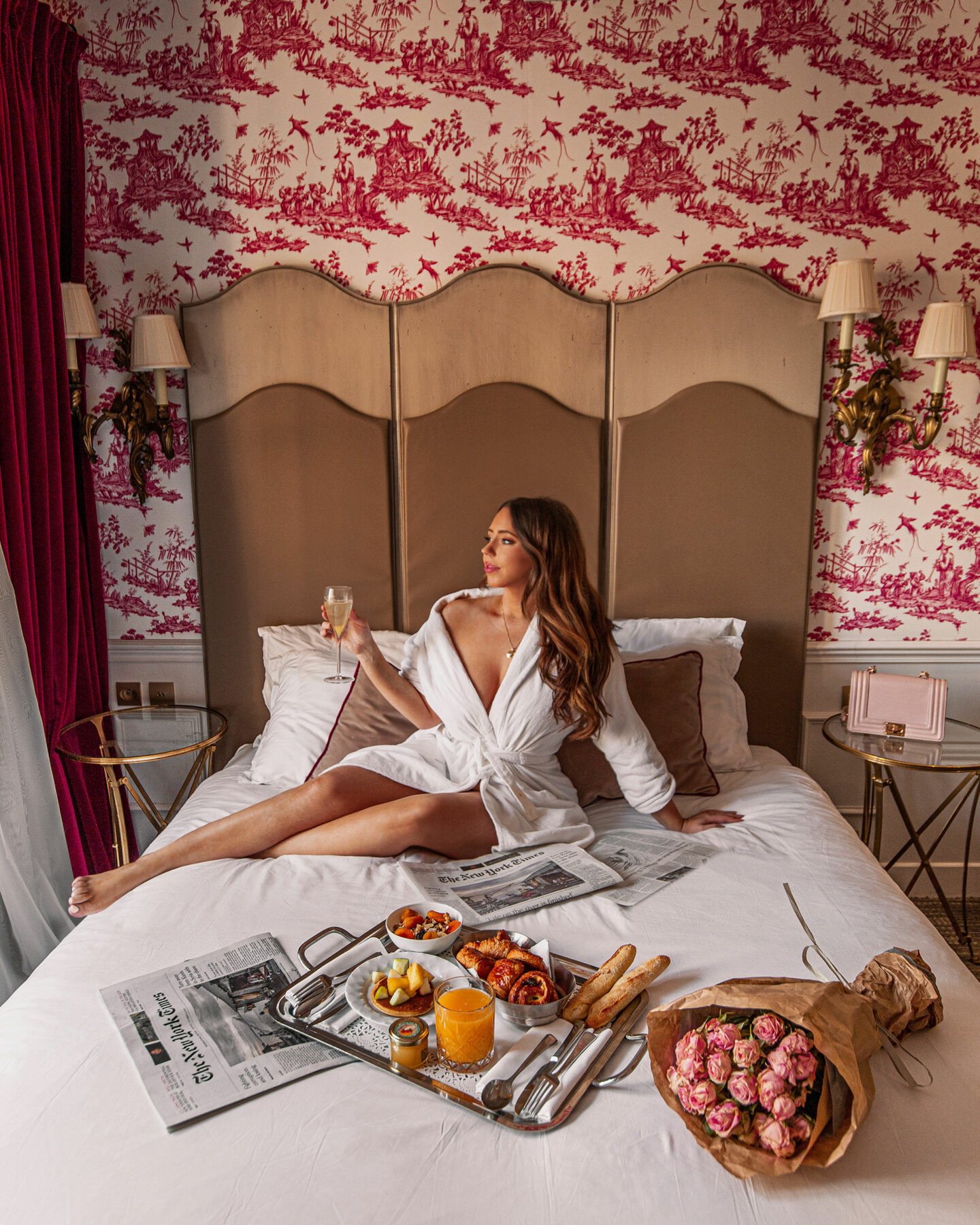 La Maison Favart Review
The hotel

La Maison Favart is one of the oldest hotels in Paris, dating all the way back to 1824. It's full of fascinating history and a whimsical romance story, with an invitingly warm and intimate atmosphere. The hotel offers 39 lavish rooms featuring 18th-century designs, with their front rooms overlooking the Opera-Comique – a stunning Parisian view with strong ties to the history of the Favarts.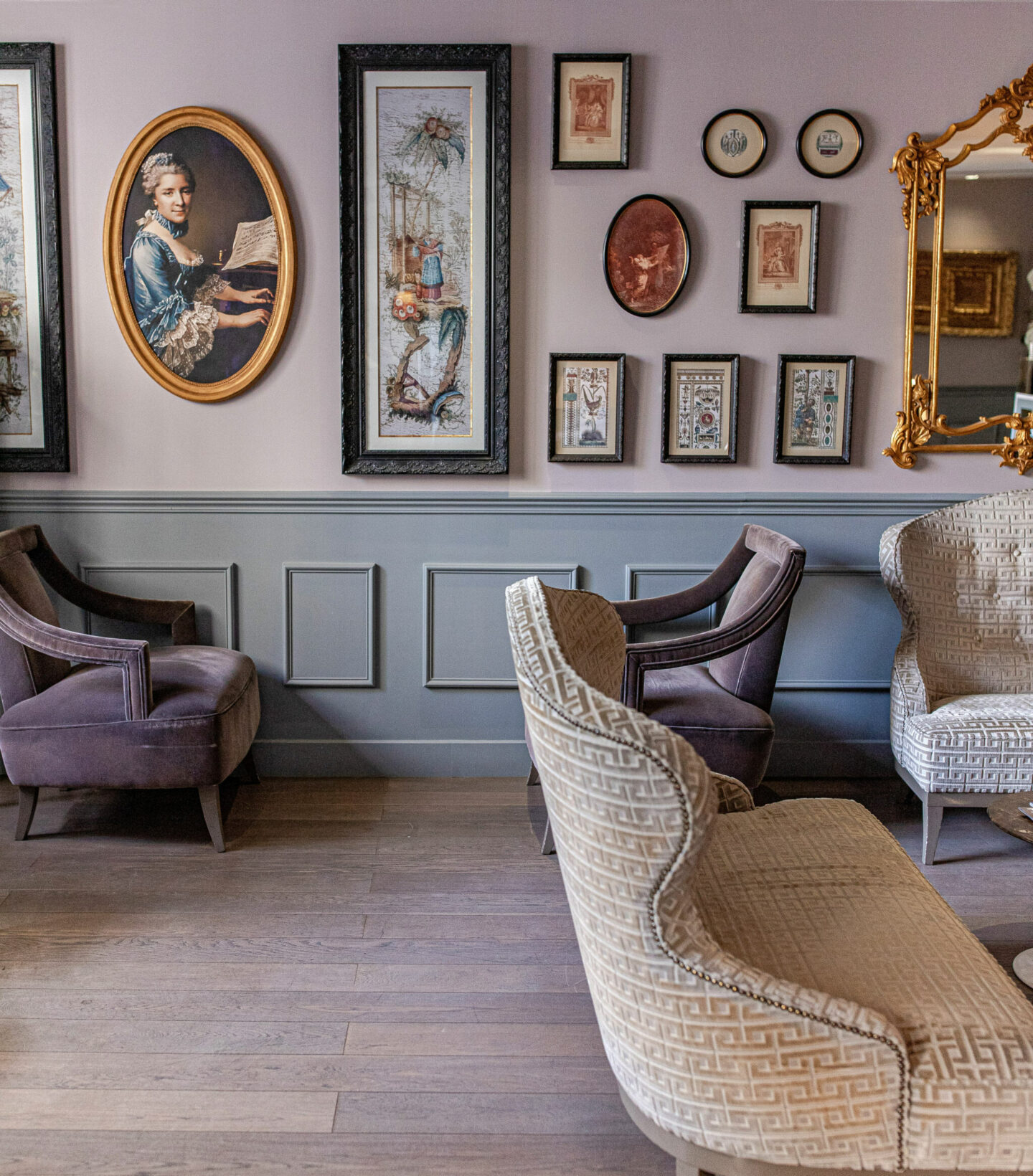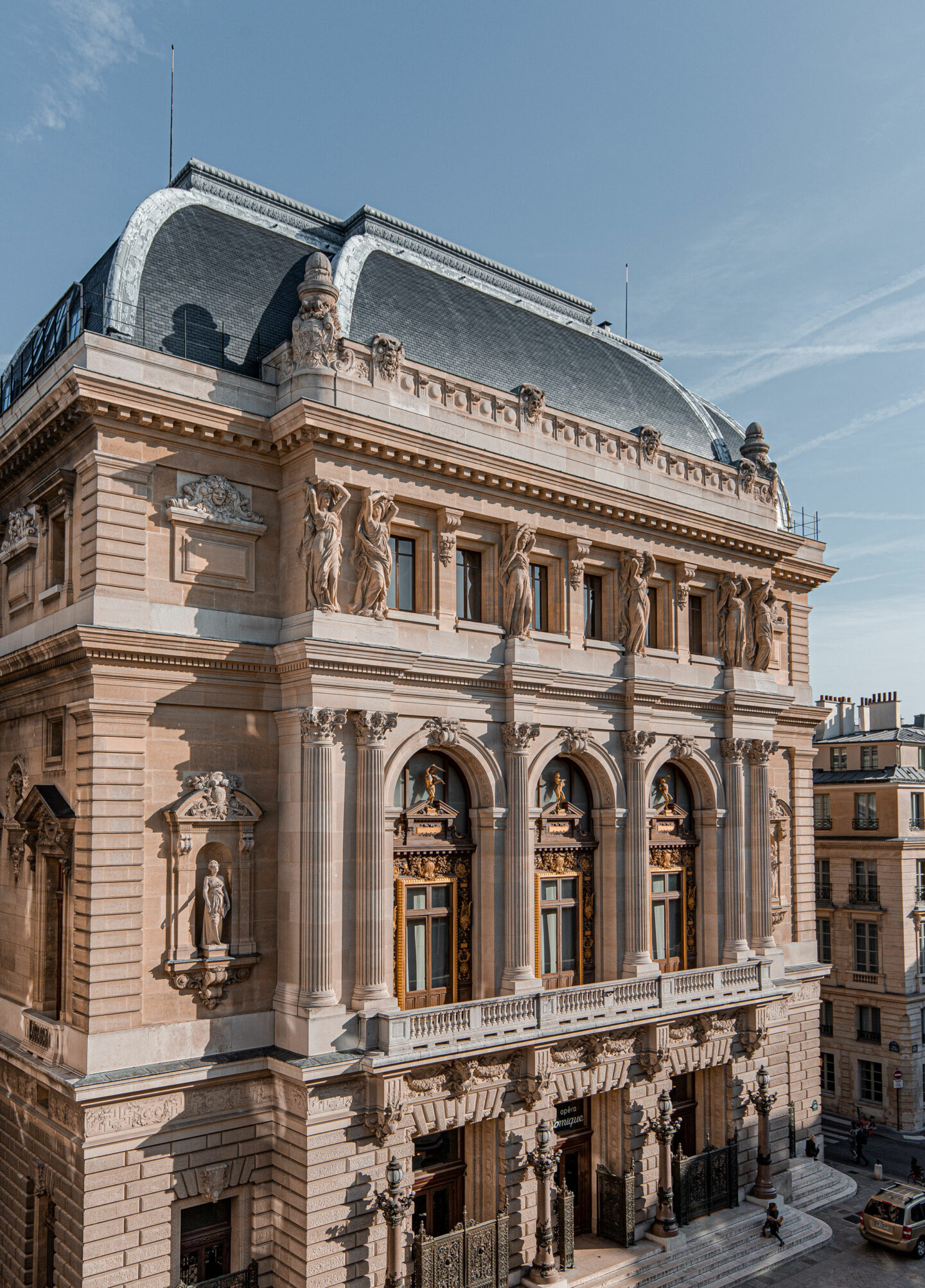 The history

The hotel is named after the famous Favart couple: Charles-Simon and Justine Favart. The two lovers were destined to be – Charles was a writer and Justine was an actress, both who made their mark on the Opera-Comique in the 17th-century. The design of the hotel pays homage to both thespians, with ornate portraits of them hung in the hotel reception area and with rooms named after the theatrical duo.
The location

Shielded from the hustle and bustle of the nearby Grand Boulevards, La Maison Favart is located on the quiet and peaceful Rue de Marivaux. It's a 10-minute walk from the Louvre making it the perfect location for first-time visits to the city of love. If you're a seasoned Paris-traveller, you're just a stone's throw from the Opera Garnier and Galeries Lafayette for those who fancy a treat yourself shopping spree.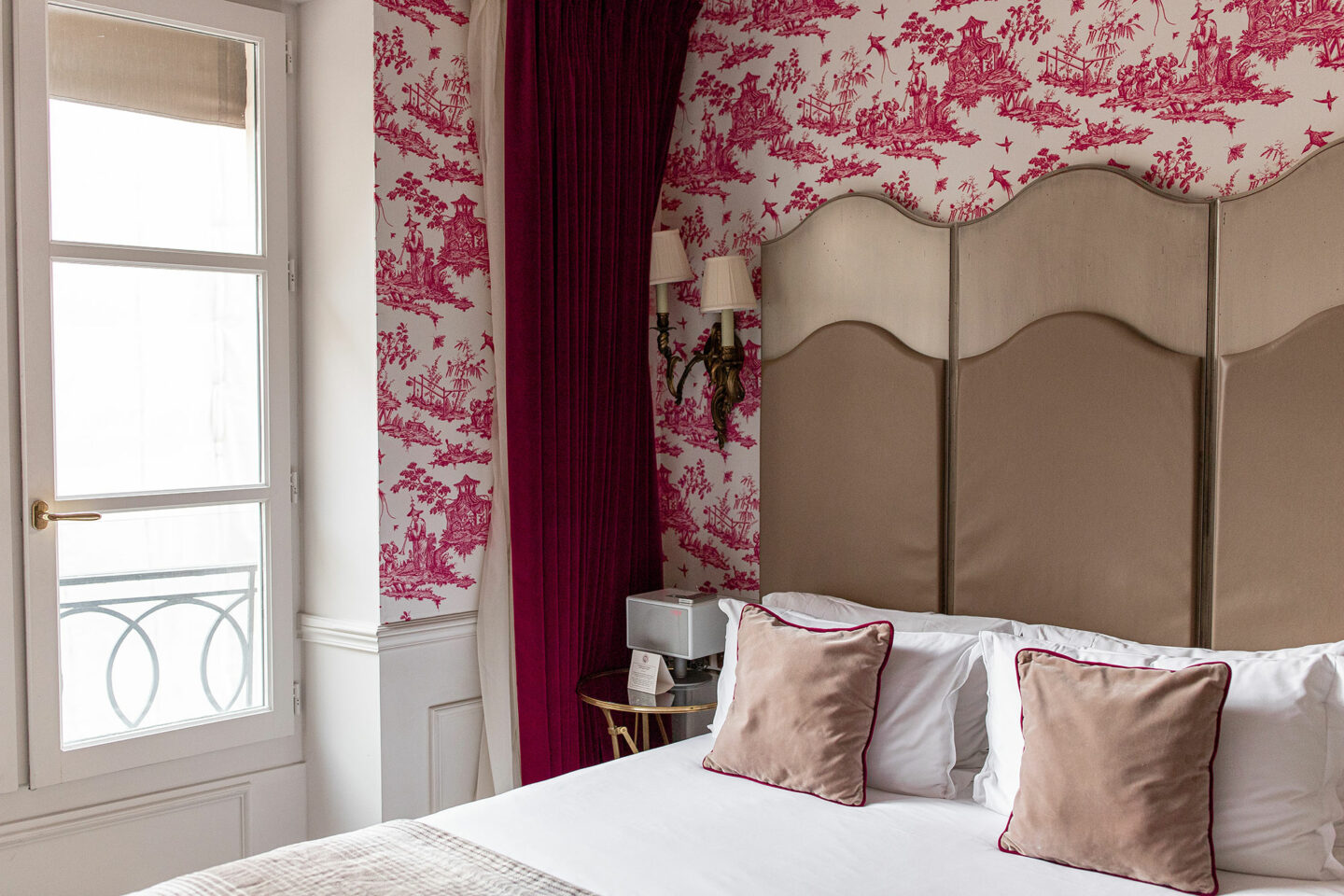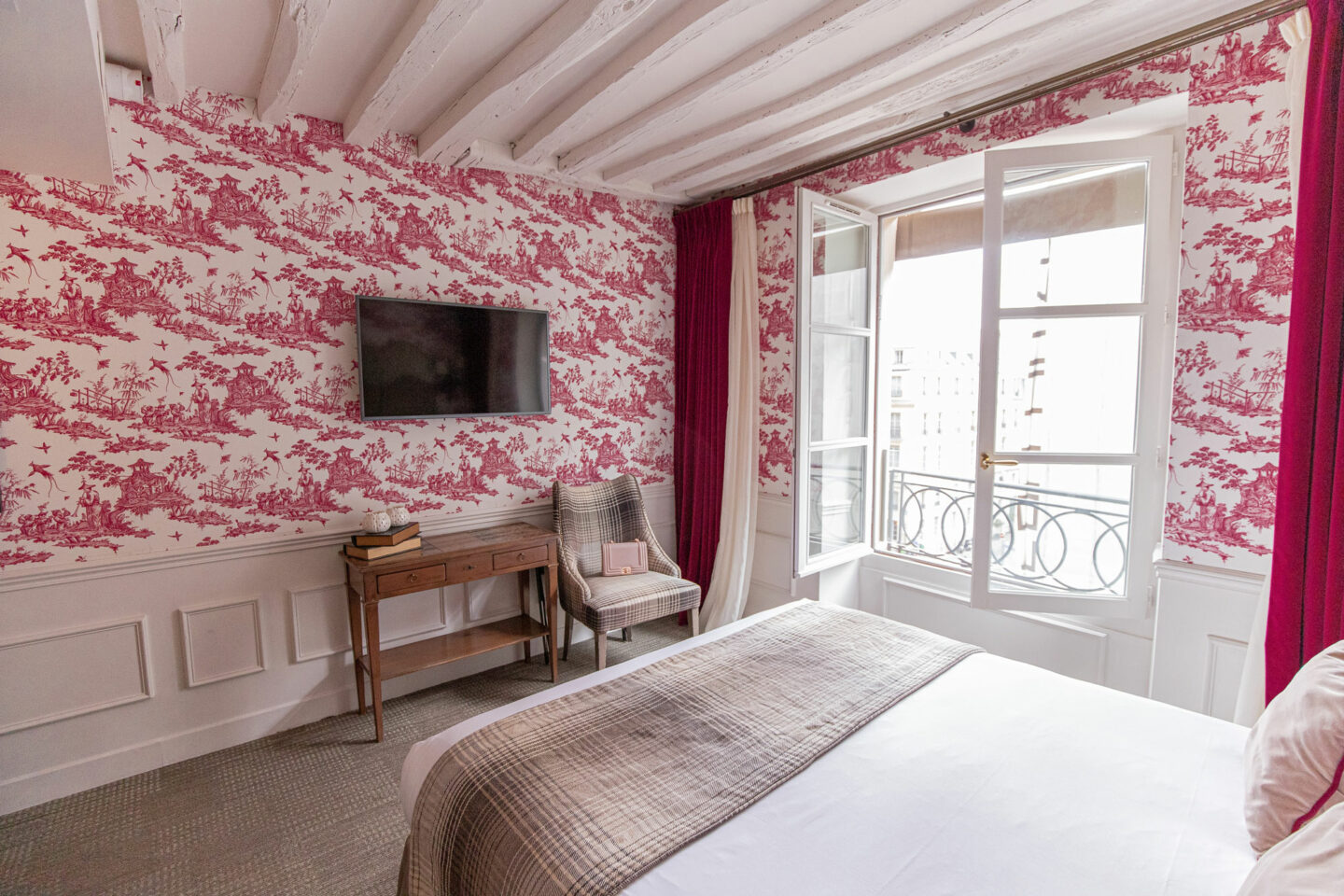 The room
The rooms at La Maison Favart are beautifully decorated with 18th-century Parisian textiles and finishes. Each room has a different theme and during our visit we stayed in one of their Deluxe rooms called 'La lecon de danse.' The walls are covered in a pink Toile de Jouy Fabric, which ties in the fascination between East and West.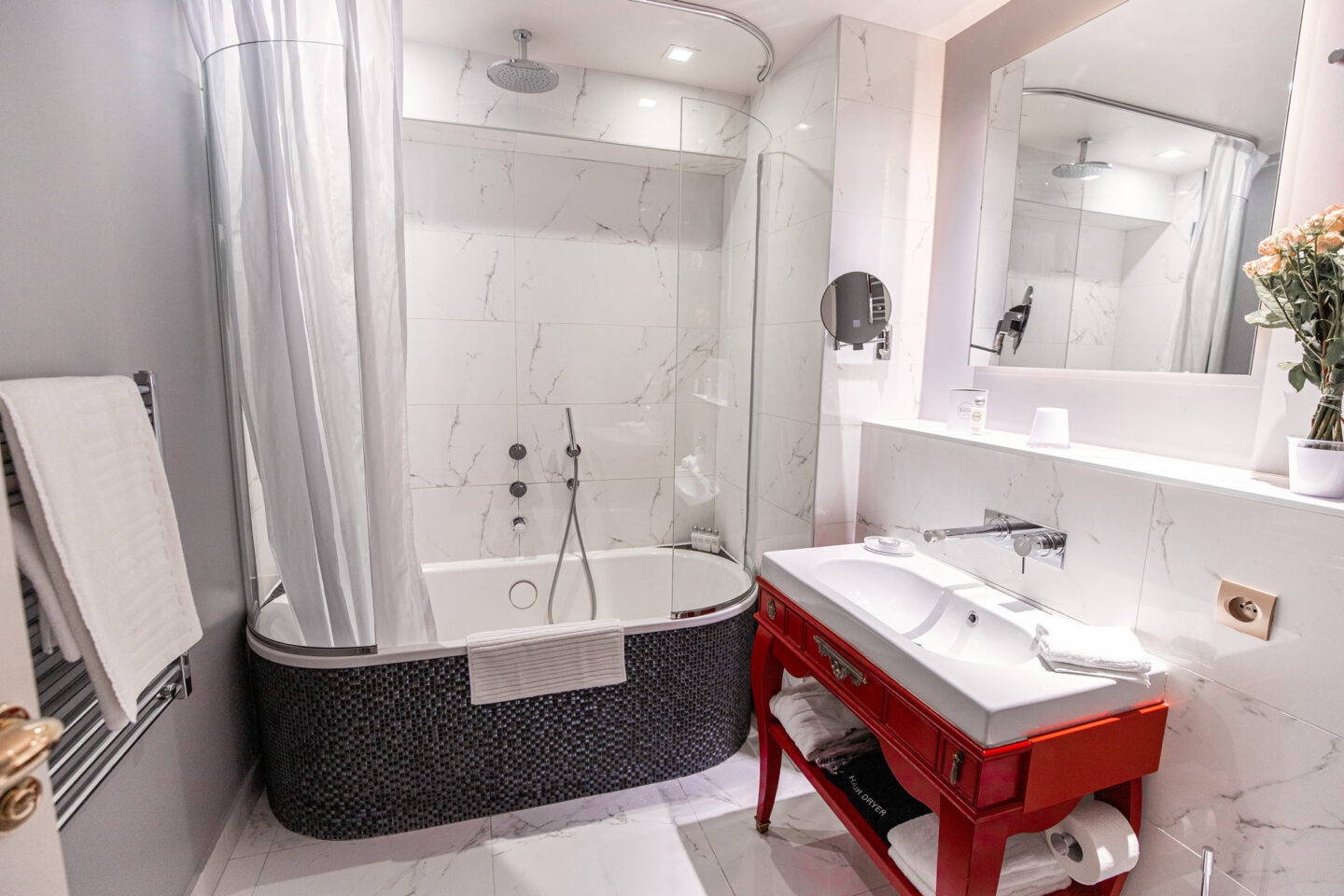 The design in the bathroom features modern marble tiles with nods to the 18th-century style featured throughout the hotel. There's a deep bath with rain shower overhead, heated towel rack (so your towels are extra toasty), matching dressing gowns for you and your travelling partner and possibly the comfiest hotel slippers I've ever worn. There was even lots of space for the ridiculously large array of toiletries I brought with me. But can you blame me? When you travel by Eurostar there's nothing stopping me from bringing my entire skincare regime.
You'll have everything you need when you stay at La Maison Favart, including free wi-fi, air conditioning, desk with iPhone dock, safe, well-stocked minibar, flat-screen TV and even a free cine-club.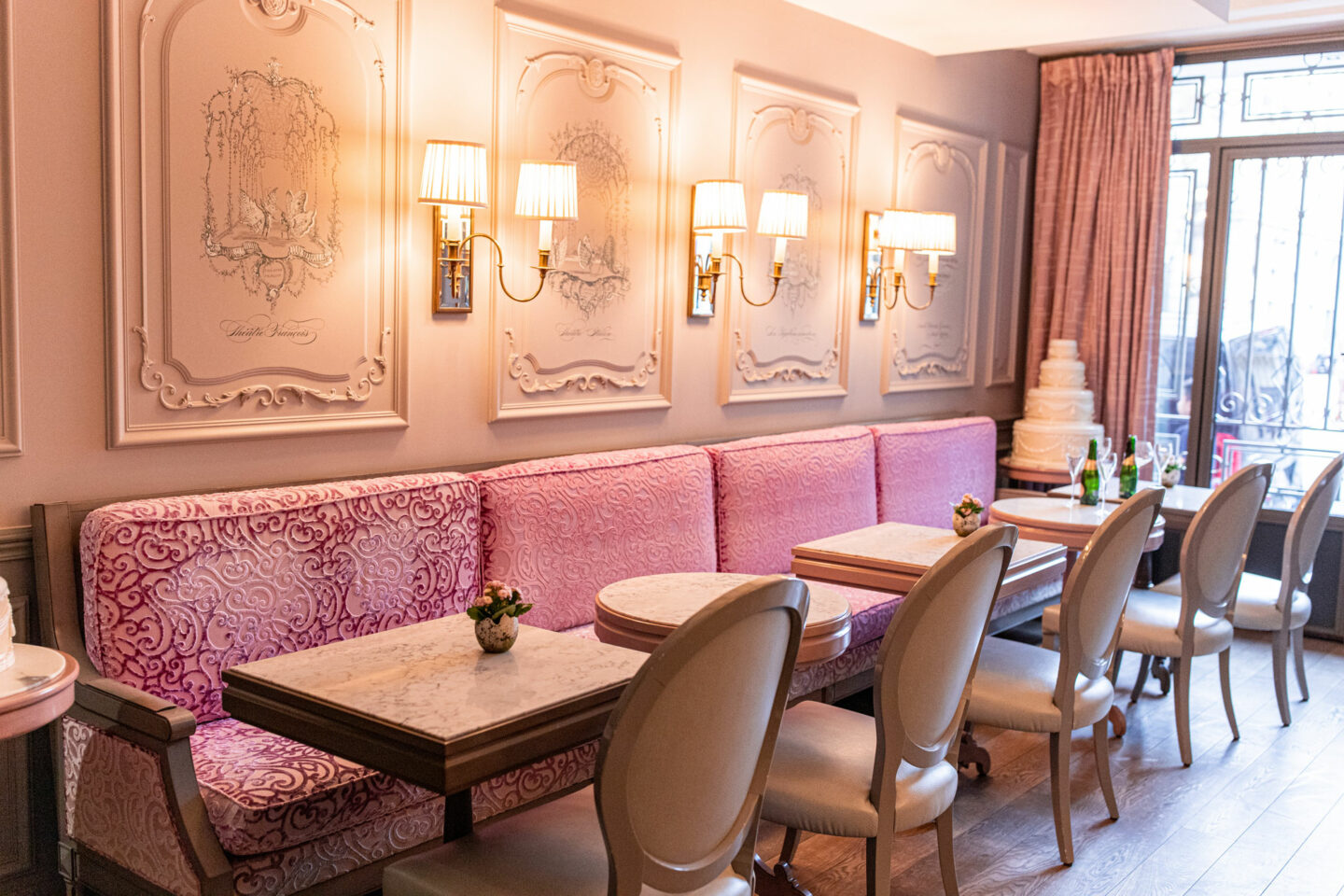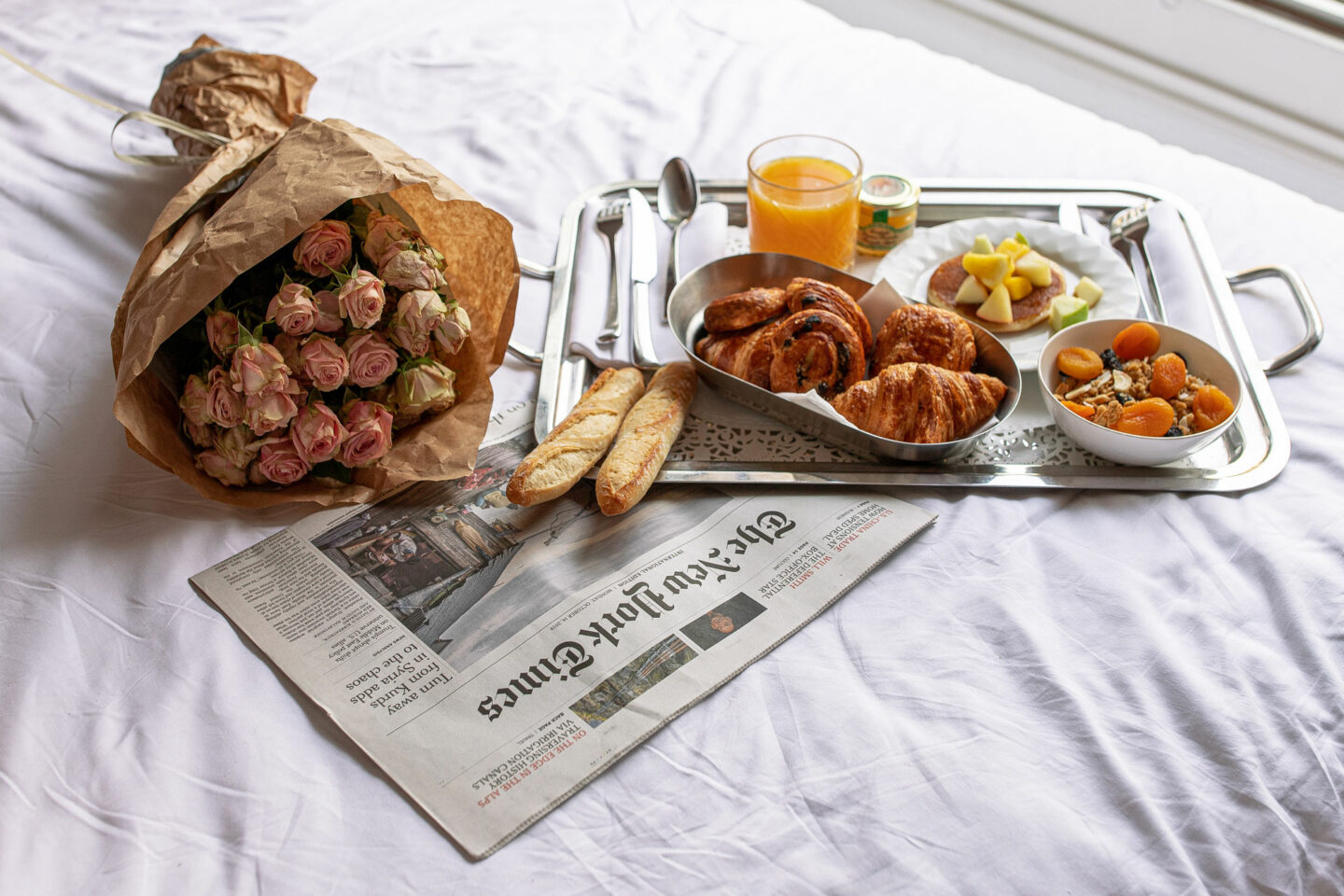 Amenities + Food & Drink
At La Maison Favart, you'll feel right at home with a breakfast room, an honesty bar and various cozy spaces throughout, including a library lounge. Pour yourself a glass of bubbly upon arrival and let the very attentive staff take care of everything else.
The service at La Maison Favart really stood out to me, nothing was ever an issue for the staff at this hotel. Even when the zip of my suitcase broke, they were extremely helpful in attempting to repair it and transporting all my belongings up to my room. Their exclusive concierge service is available 24/7, meaning you're in good hands.
All hotel guests have access to the well-being area of La Maison Favart, located on the lower ground level of the hotel which is devoted to bodily and spiritual well-being. On this floor, you will find a fitness room, sauna and relaxation bath where you can relax, recharge or sweat it out.
Guests have the option of having breakfast served in their room or downstairs in the pastel-coloured parlour room where you'll feel like you are dining in a bourgeois Parisian home. Breakfast includes a generous offering of pastries, pancakes, sliced meats, cheese, cereals, muesli and juices. There's also a coffee station complete with takeaway coffee cups, so you can make yourself a hot brew to go and take it with you on your day out in Paris.
Details
Queen-sized rooms start from £208. View Rooms at La Maison Favart.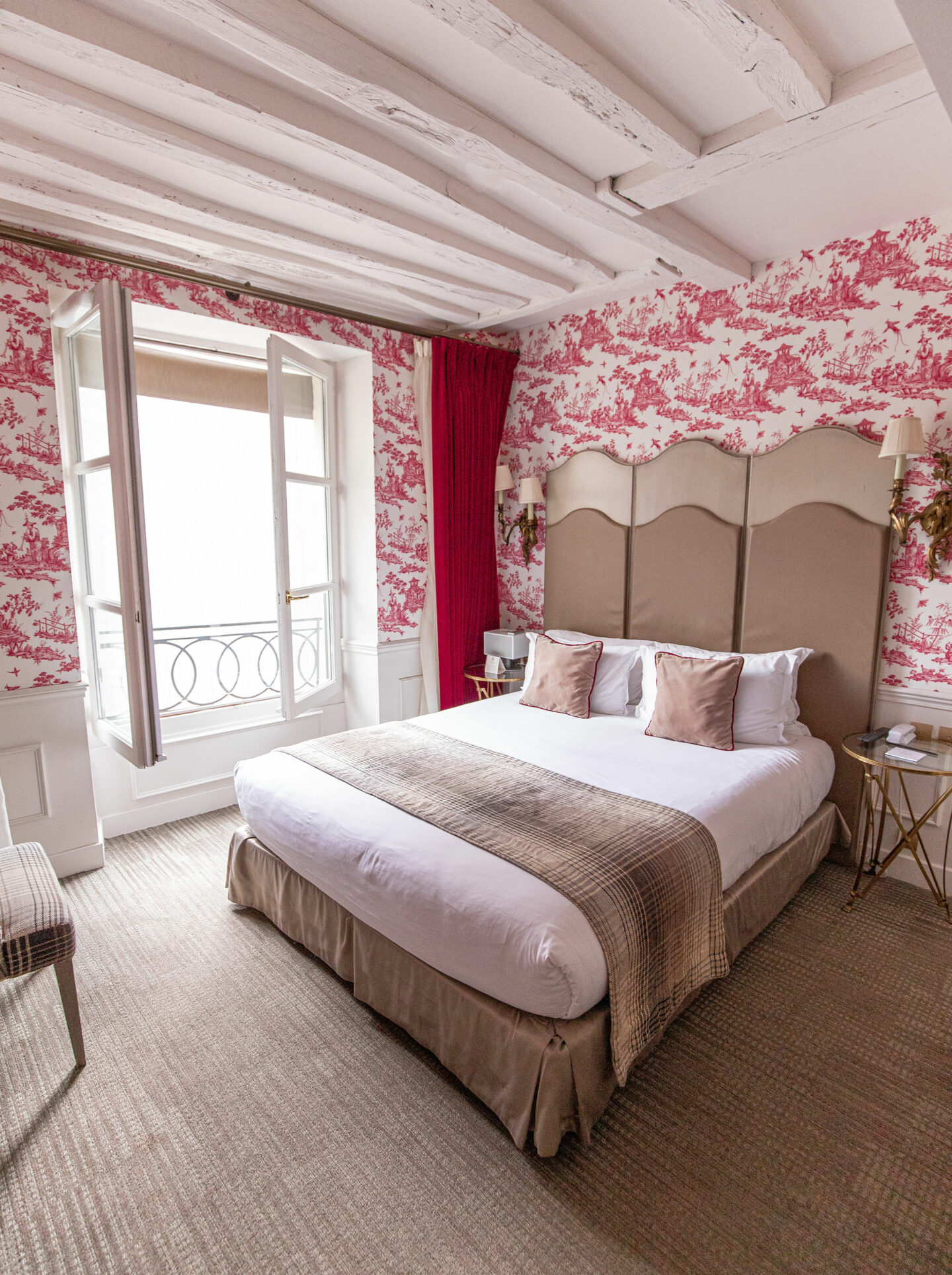 Related:
Planning a holiday? Read my travel guides here.
Enjoyed this review? Pin it for later below! Follow me on Pinterest.