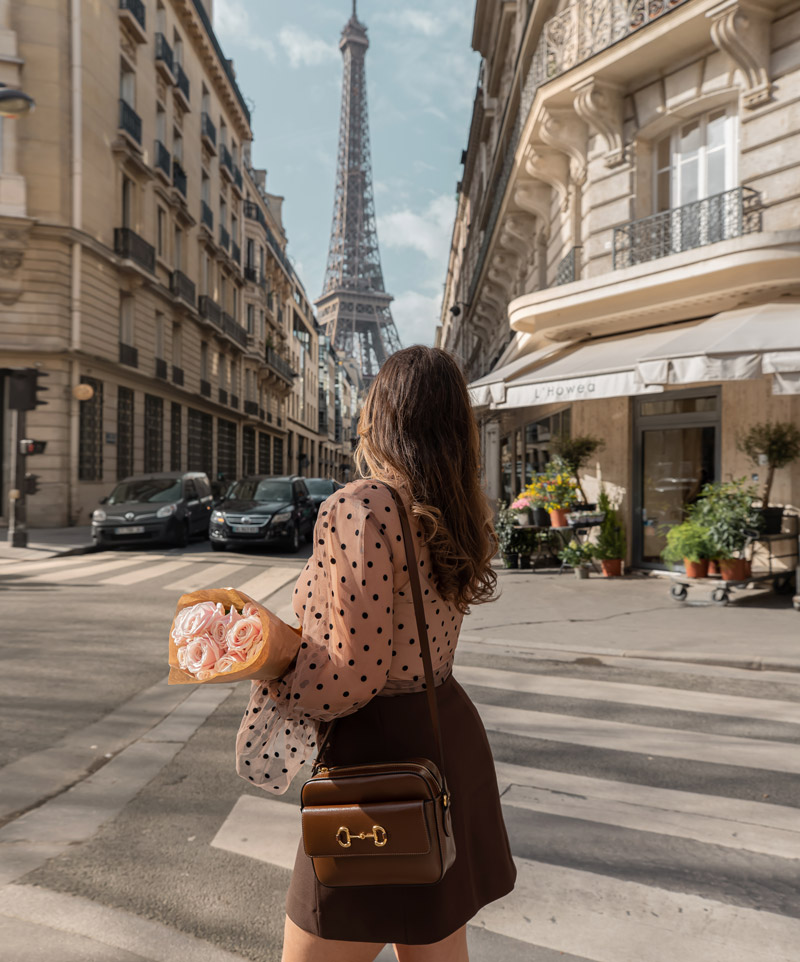 View of the Eiffel Tower? Check! That typical Haussmann style architecture that defines Paris? Check! An aesthetic bunch of flowers from the flower shop across the street? Nailed it.
This is one of my favourite photo spots in Paris because it's just SO Parisian.
Tip: Unfortunately there is an eye-sore of a stop sign directly next to the flower shop however with a good angle you can cover it (in the above photo it's hidden by my big head).