For those of you who live outside of Queensland, Australia – you may have never even heard of Broadbeach. In fact when one thinks of the Gold Coast they usually think of Surfers Paradise with all it's flashy restaurants, late night clubs, 24-hour casinos and over crowded beaches. Broadbeach has always been considered the little sibling of Surfers Paradise but it's forever been my go-to destination on the Gold Coast due to it's more chilled out vibes, artisan coffee shops, beautiful parks, weekend markets and non-crowded beaches. Here's my guide on what to do on a relaxing weekend at Broadbeach.
Top things to do in Broadbeach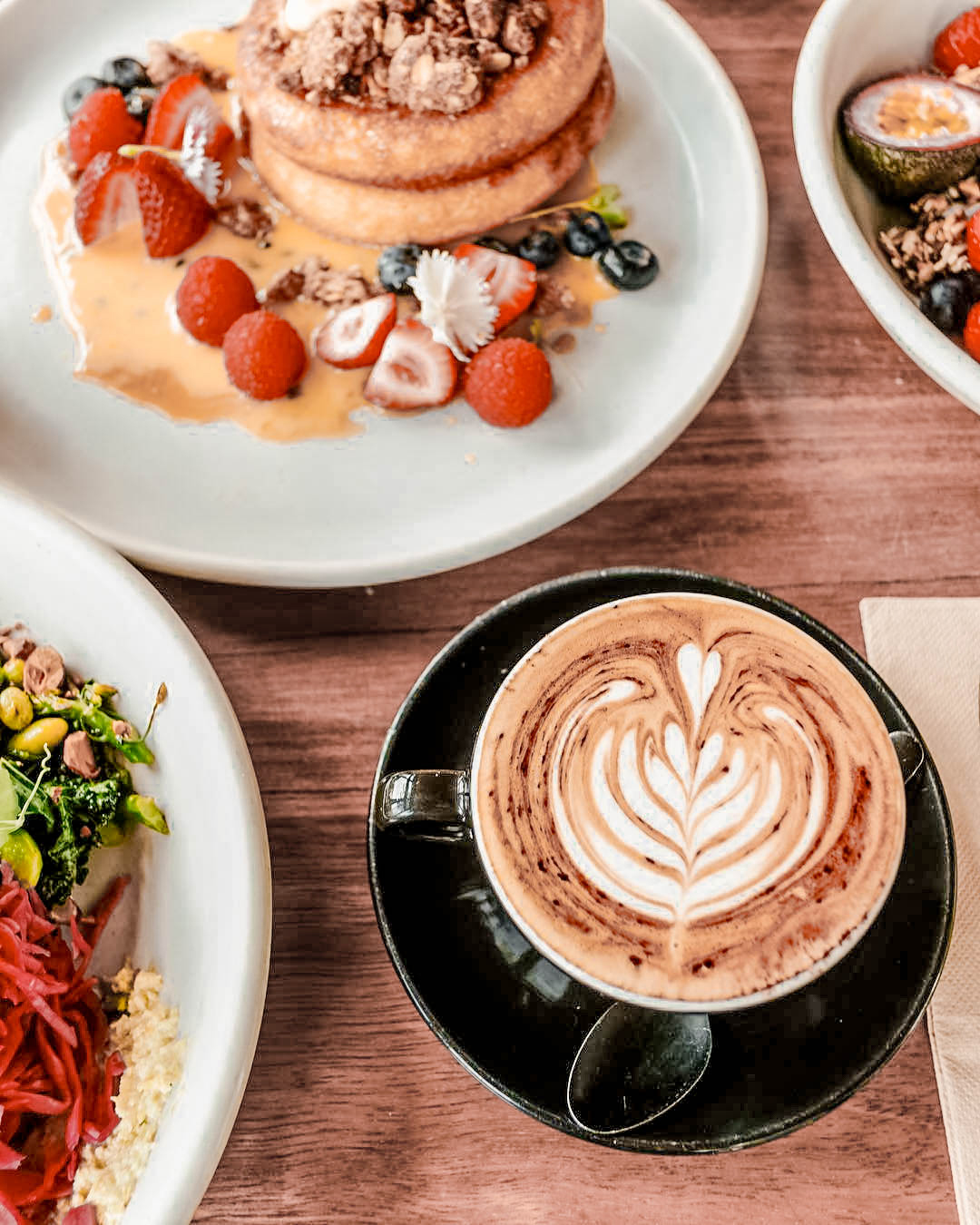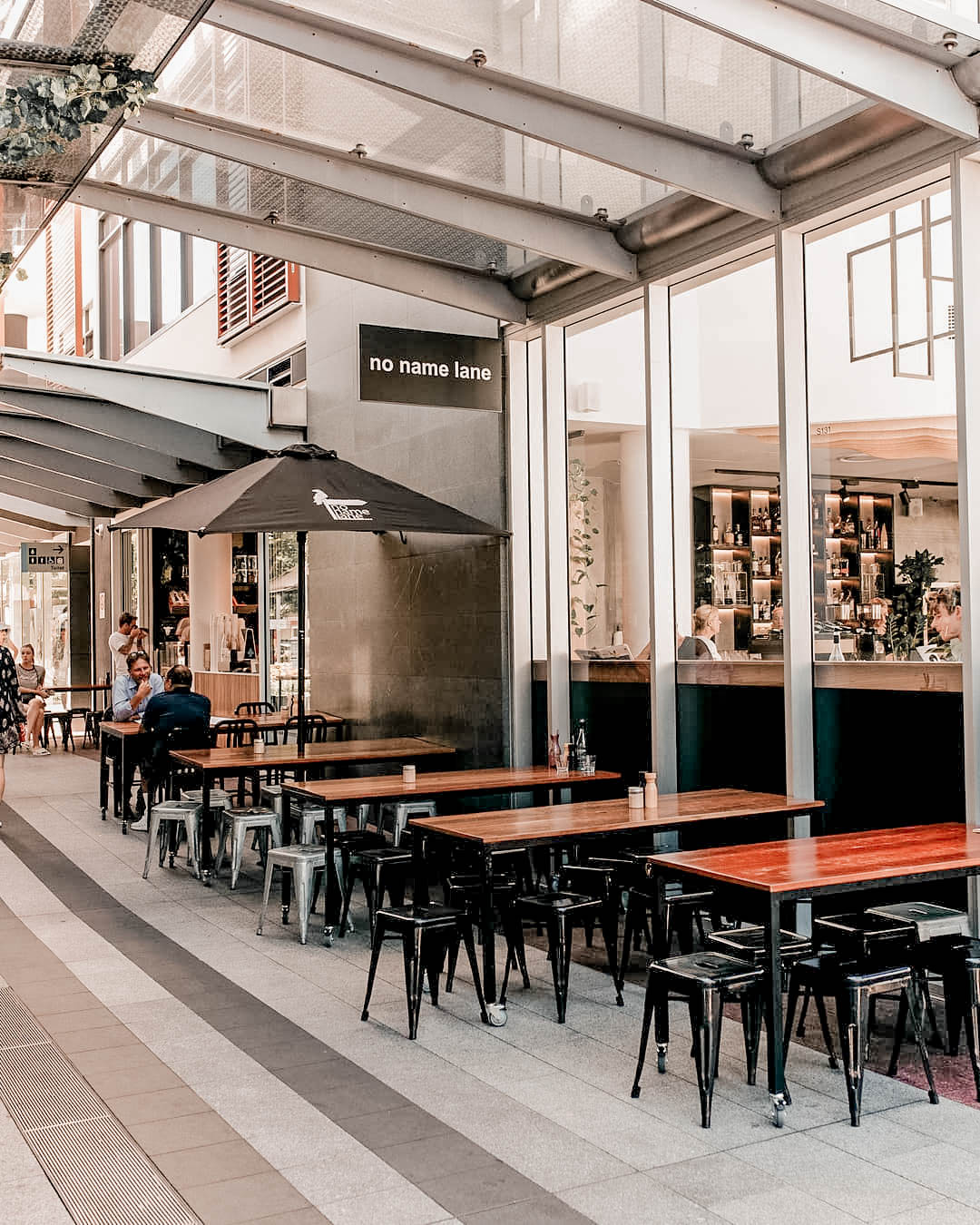 photos: No Name Lane
Coffee at No Name Lane
Elizabeth Ave, Broadbeach
If you consider yourself a bean connoisseur or just someone who loves a good brew, you can't miss a coffee stop at No Name Lane. Pick up a takeaway coffee and an avo on toast and eat it at the nearby Kurrawa beach. Also make sure to come back in the evenings for $10 espresso martinis everyday, yes please!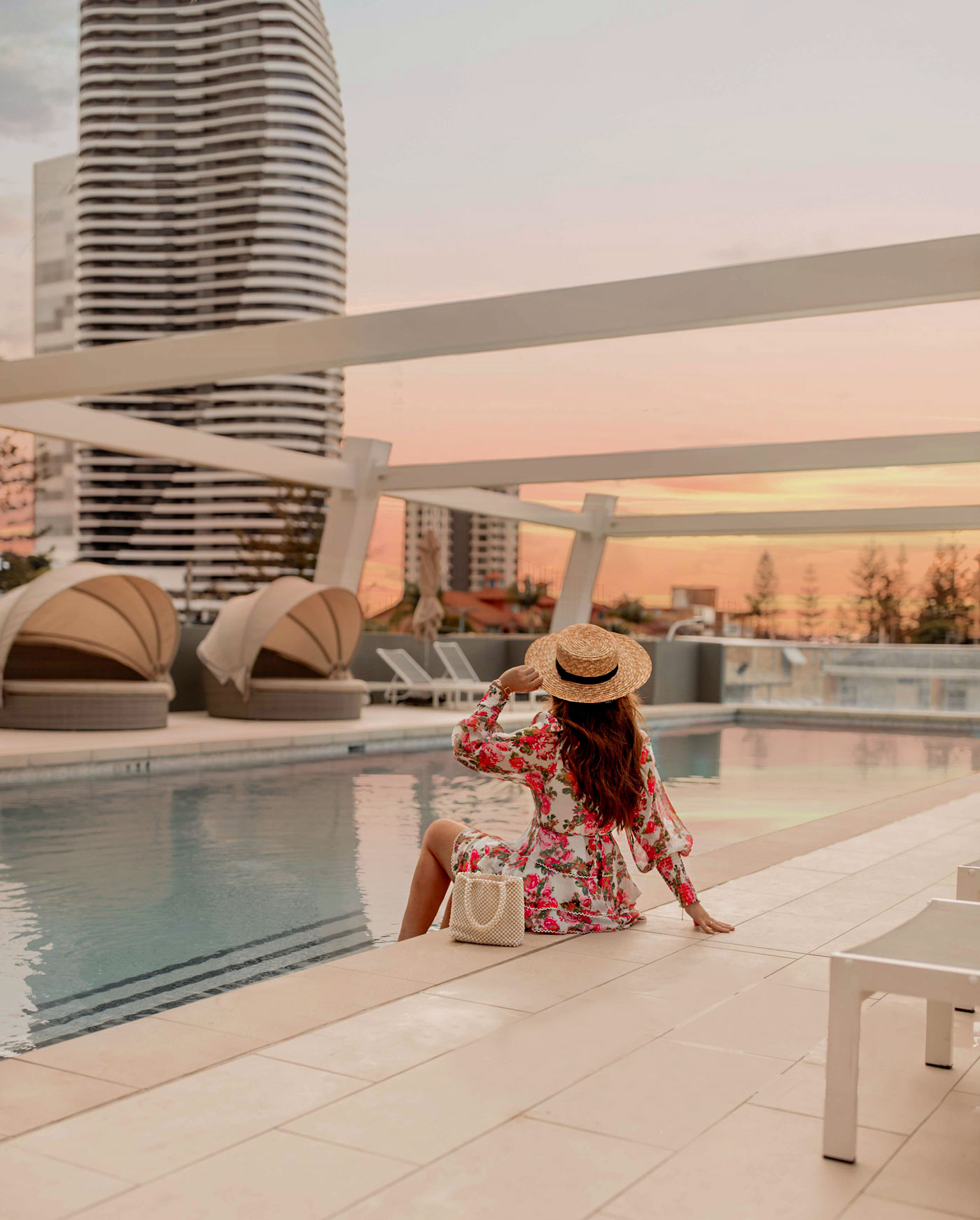 Stay at Avani
2663 Gold Coast Hwy, Broadbeach
It's always important to make yourself at home when you're staying at the beach for a weekend and that's exactly what I did during my stay at Avani Broadbeach Gold Coast Residences. The brand new apartments at Avani have amazing views of the Pacific Ocean and everything you could possible need to call their casa su casa. The apartments are bright, airy and spotless with modern furnishings and fully equipped kitchens. Each apartment comes with a private balcony, washing machine and laundry in-suite, free wi-fi and Smart TV with DVD player and on-demand TV stations. There's also a lovely pool area for guests in case the surf is rough and you need a more chill place to sunbathe and cool down. If you are planning on spending a lot of time at the beach (and who wouldn't be!) then it's an easy 10 minute walk to Kurrawa Beach.
[modula id="6554″]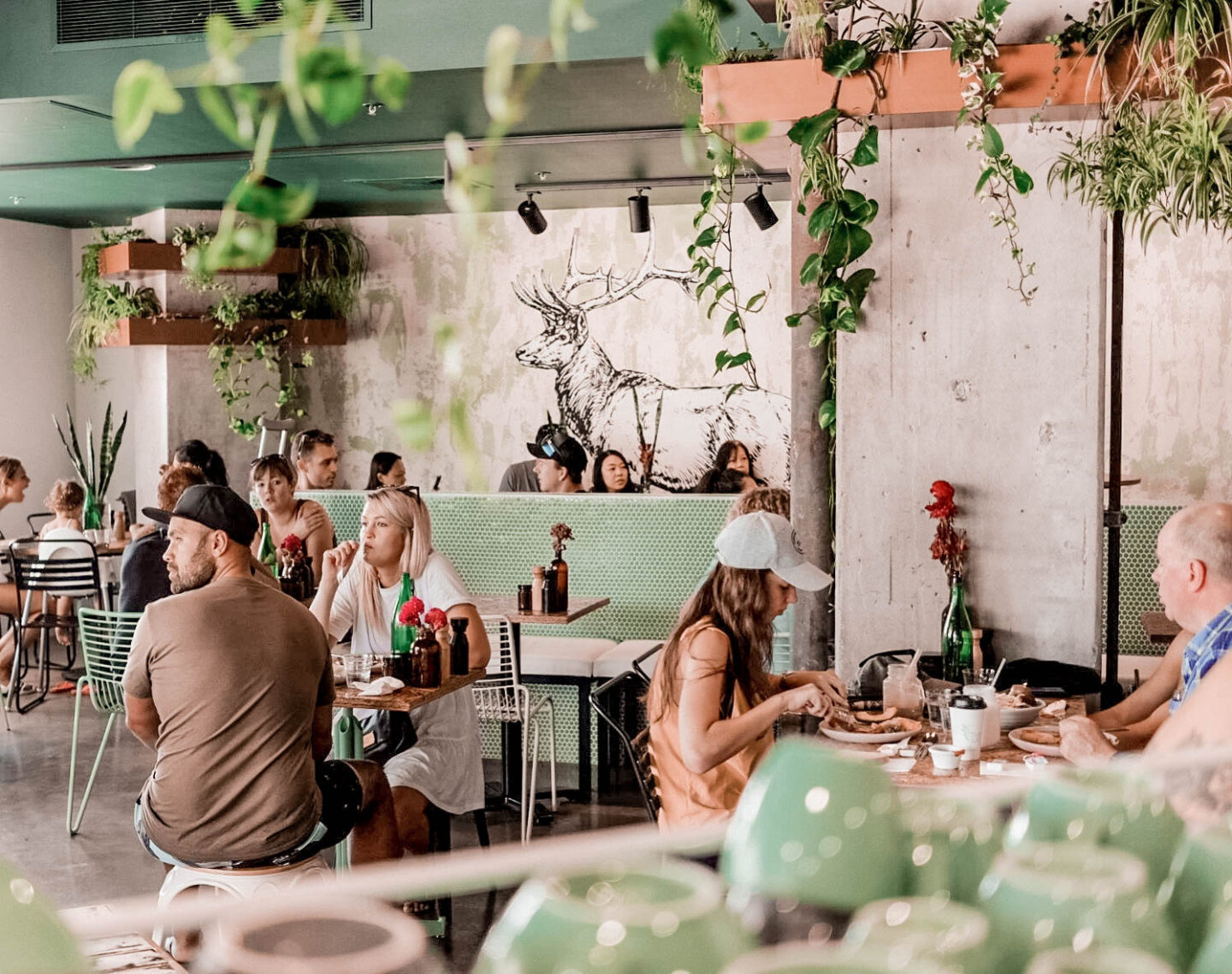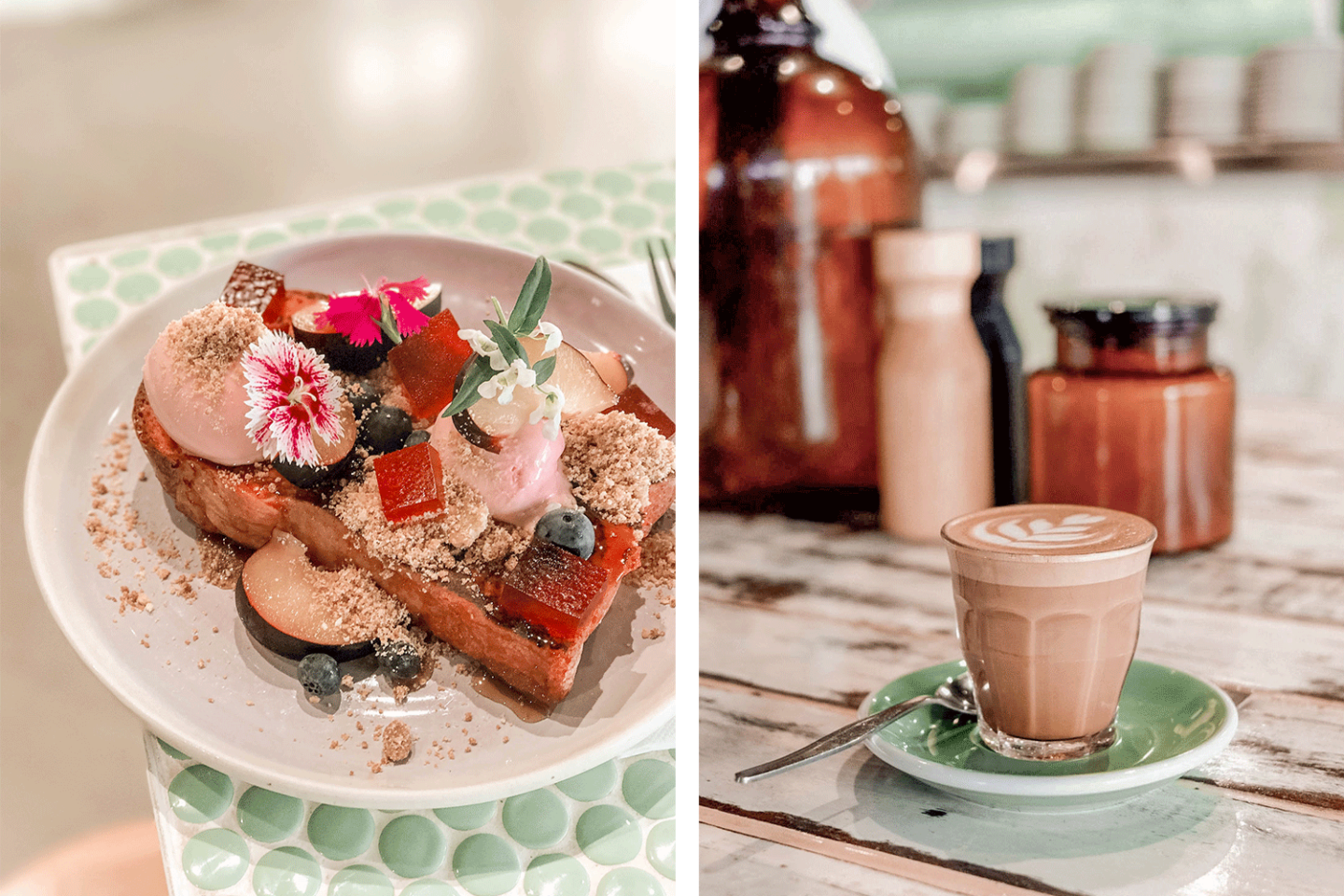 photos: Elk Espresso
Brunch at Elk Espresso
Oasis Shopping Centre, Shop G044/2 Charles Ave, Broadbeach
At Elk Espresso you will find specialty coffee and the most aesthetically pleasing brunch dishes and let's be honest (and completely unbiased): Australia does brunch best – with an edible flower on top! Located just across the road from Kurrawa Park, you can eat breakfast or lunch outside at Elk Espresso with a beaut view of the beach. Open daily from 6am for those who like to catch the early wave.
Swim at Kurrawa Beach
Oasis Shopping Centre, Shop G044/2 Charles Ave, Broadbeach
Kurrawa beach is a long sandy beach in Broadbeach with a year-round warm water temperatures and bloody good surfing conditions. Unlike other beaches on the Gold Coast, Kurrawa isn't usually crowded however you can swim safe knowing the life guards from Kurrawa Surf Club are on duty. There's a long boardwalk that's perfect for walking, rollerblading and cycling and there are lots of nearby parks for kids and plenty of sheltered barbecue areas and public toilets.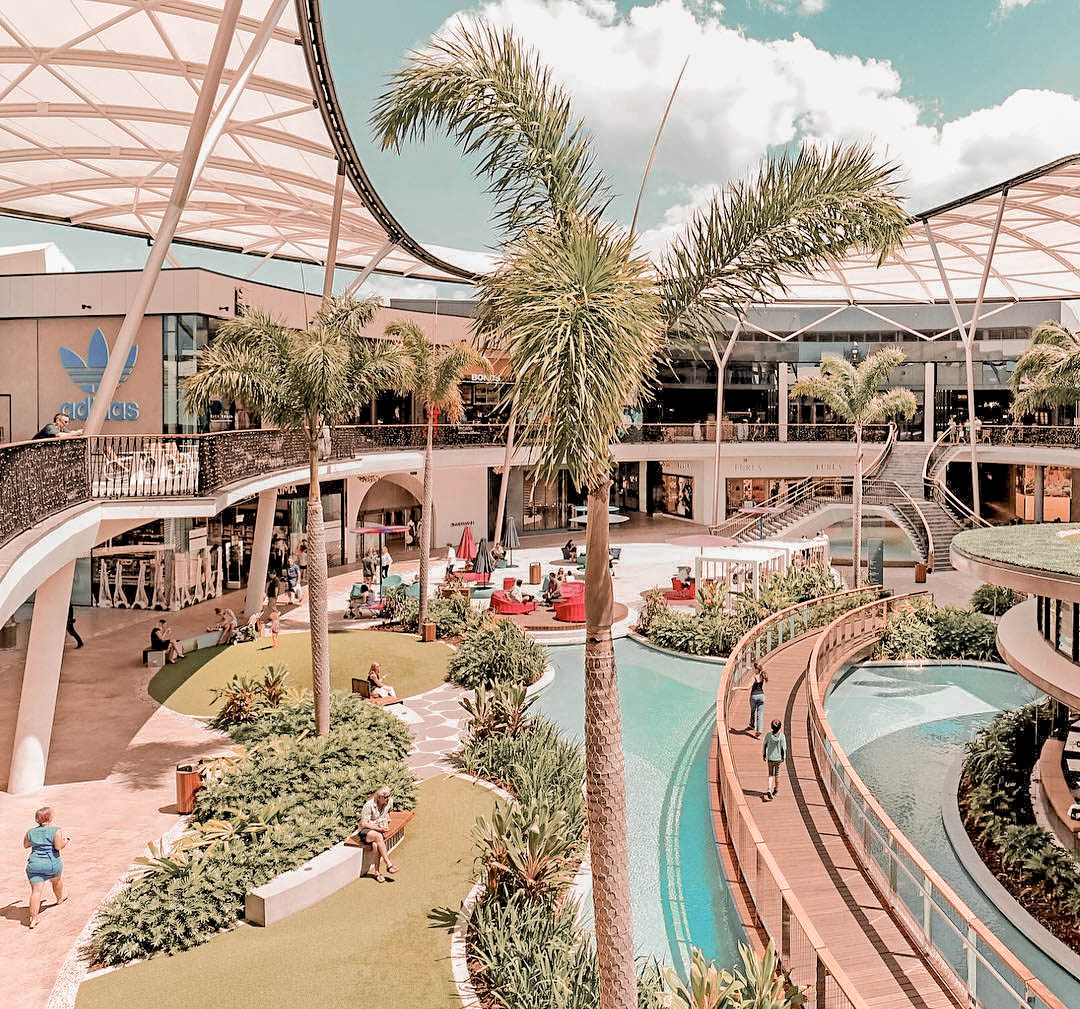 photo: Pacific Fair
Shop at Pacific Fair
Hooker Blvd, Broadbeach
The newly renovated Pacific Fair Shopping Centre is a destination in itself. With over 400 stores offering luxury brands and high street names you'll find anywhere in Europe, Pacific Fair is the perfect way to spend a few hours shopping up a storm and eating lunch. There are plenty of upscale restaurants within the centre and a beautiful outdoor shopping area. It's easy to get to with a free shopping shuttle service operating daily between Main Beach and Burleigh Heads.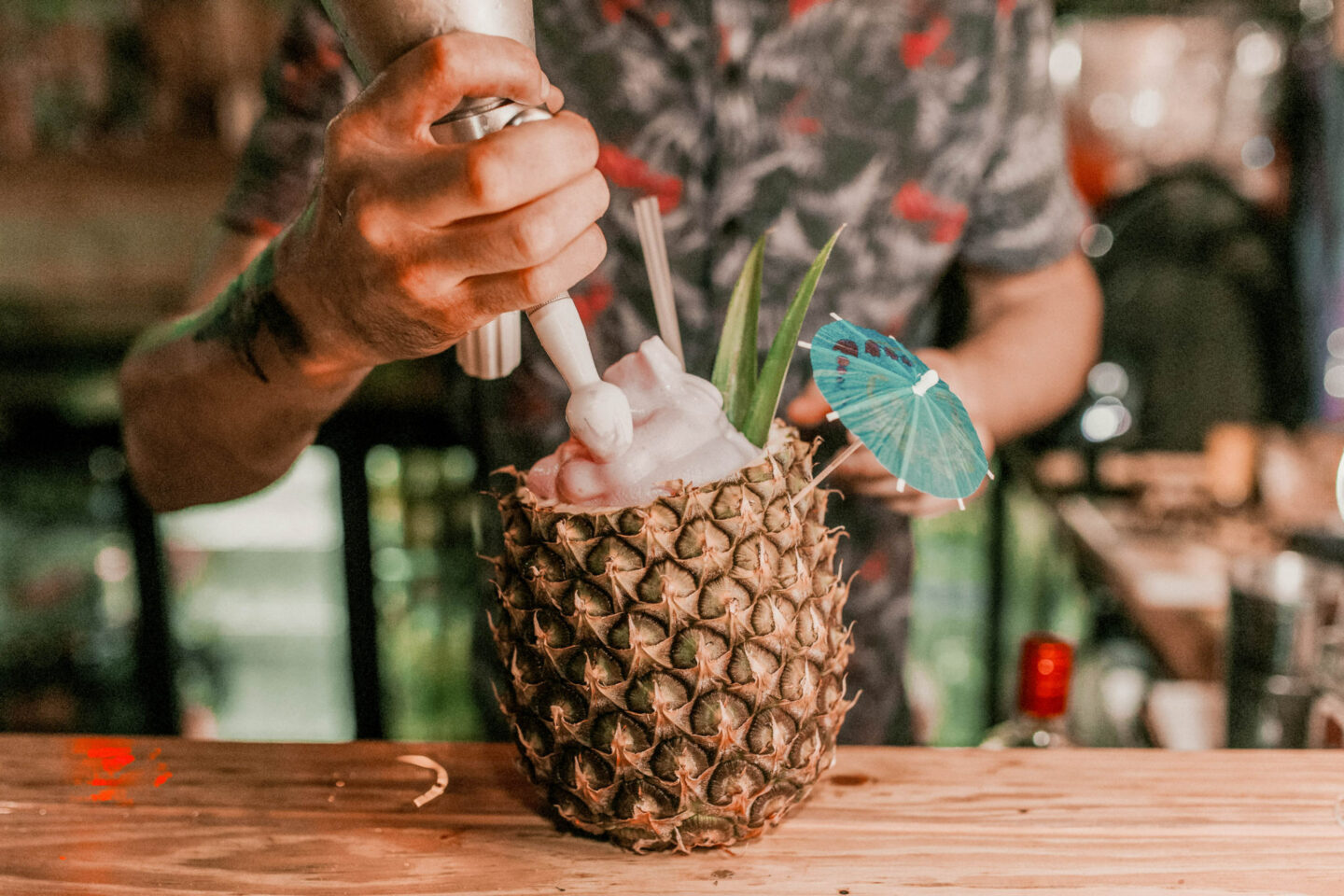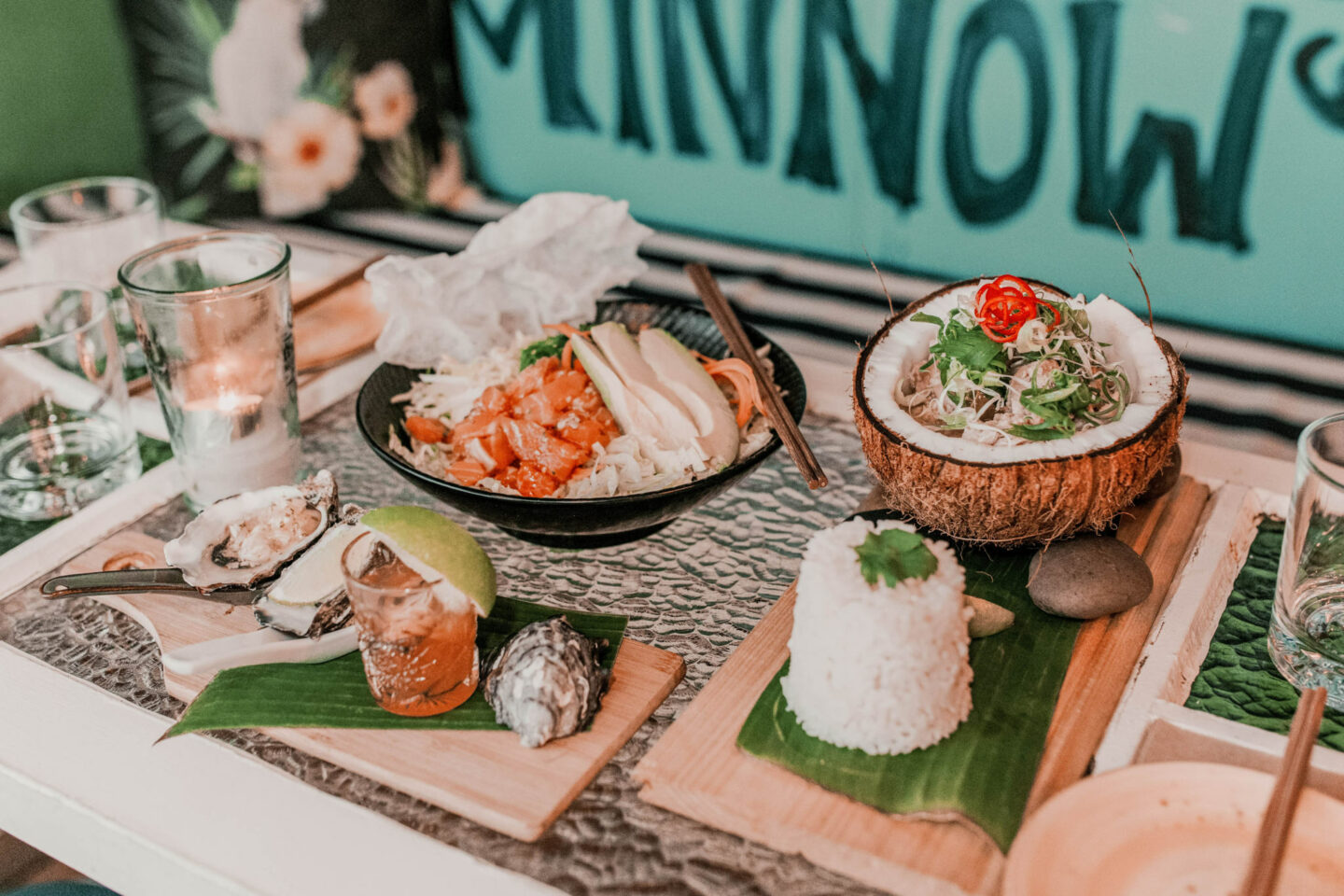 photos: Aloha Bar
Drinks at Aloha Bar
18 Main Pl, Broadbeach
If drinking cocktails out of a pineapple bigger than your head doesn't sound like a good night to you then I don't know if we can be friends. If you're into tiki vibes and good times, then head to Aloha Bar & Dining. Their kitchen is also open all night long til 1am. Be sure to check out their daily specials online which includes $1 dumplings on Wednesdays, $2 Tacos on Tuesdays and $1 Oysters on Sunday. Man, I love this place.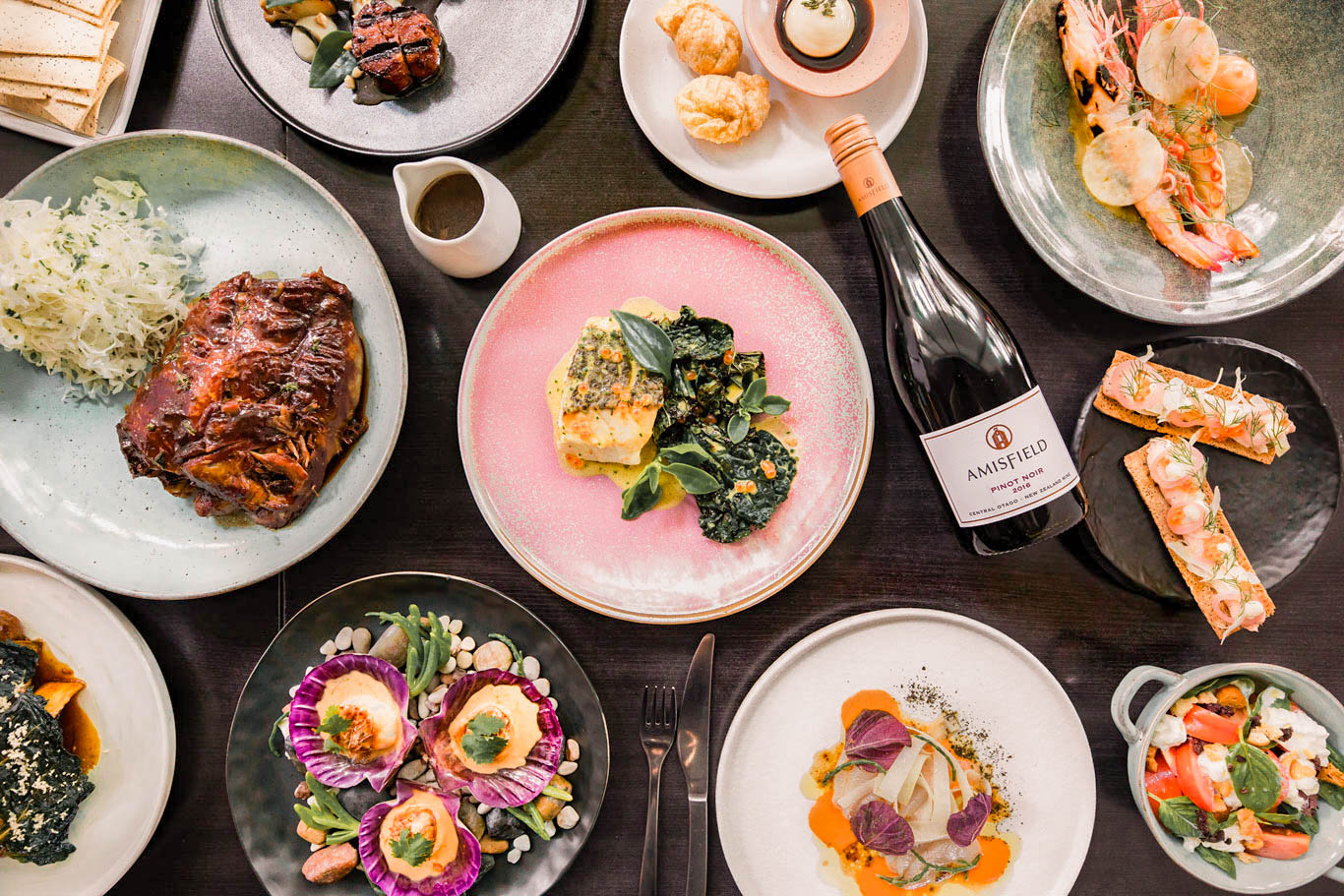 photos: Social Eating House
Dinner at Social Eating House
shop 137/3 Oracle Boulevard, Broadbeach
One of the best restaurants on the Gold Coast is located on the adorable Oracle Avenue in Broadbeach. Go to Social Eating House + Bar for delicious Modern Australian tapas and shared plates and stay for the extensive cocktail menu and deconstructed desserts. And if you're game you can't go past their succulent slow roasted lamb shoulder, all 1kg of it – just make sure to bring some mates to help you out!