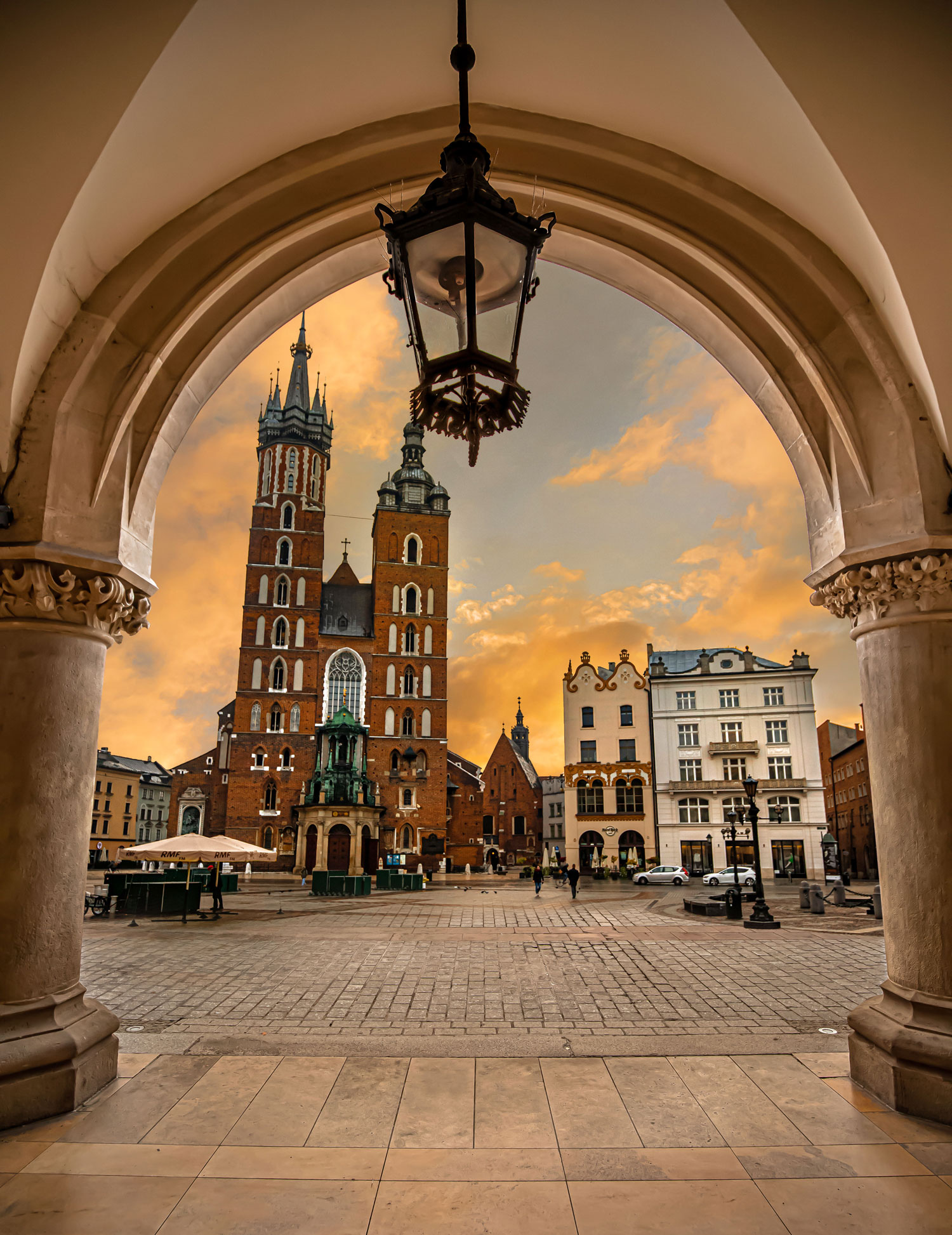 — This article contains sponsored content, all words and opinions are my own —
It's no wonder why Kraków has always been a popular destination for Brits and tourists across the globe. With its charming cobbled streets, affordable Polish restaurants, buzzing bohemian culture and rich cultural history, a weekend in Kraków is the perfect European City Break. Located on the Vistula River, this stunning metropolis was once the former capital of Poland and features historic buildings from Gothic cathedrals in the old town to 16th-century synagogues in the Jewish Quarter. For a city dating back to the 7th century, Kraków is forever evolving and features a striking contrast of modern trendy bars and cafes alongside medieval castles and tales of dragons.
The Best Things To Do in Krakow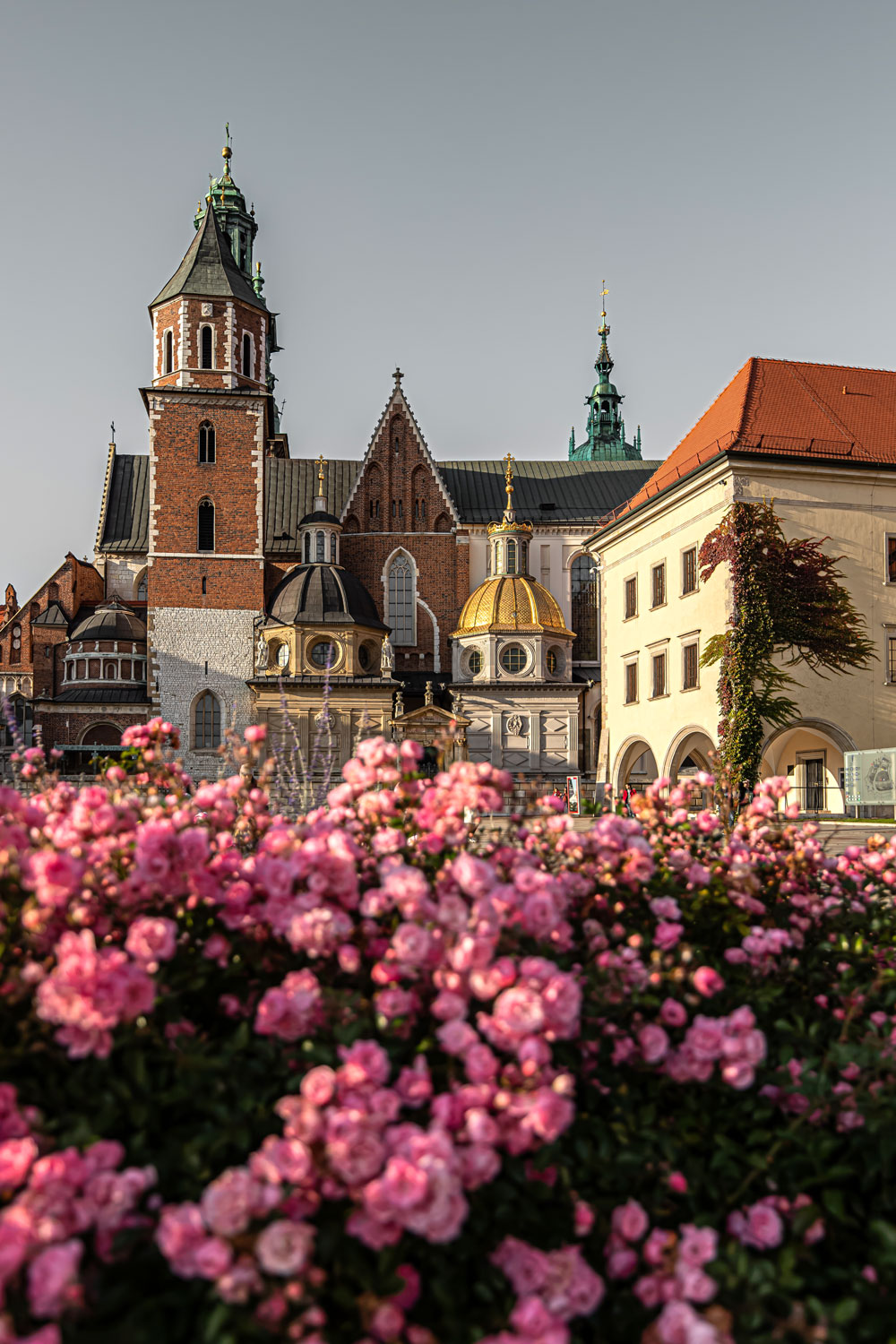 Rynek Główny – translated to 'Grand Square' – has been the hub of the city since the 13th century and is one of the largest (40,000 square foot) and most charming medieval squares in Europe. Here you'll find the Cloth Hall, the 13th-century Gothic Town Hall Tower and St. Mary's Basilica as well as many bars, restaurants and cafes. This square is a must-visit during the famous Kraków Christmas Markets which are back this year!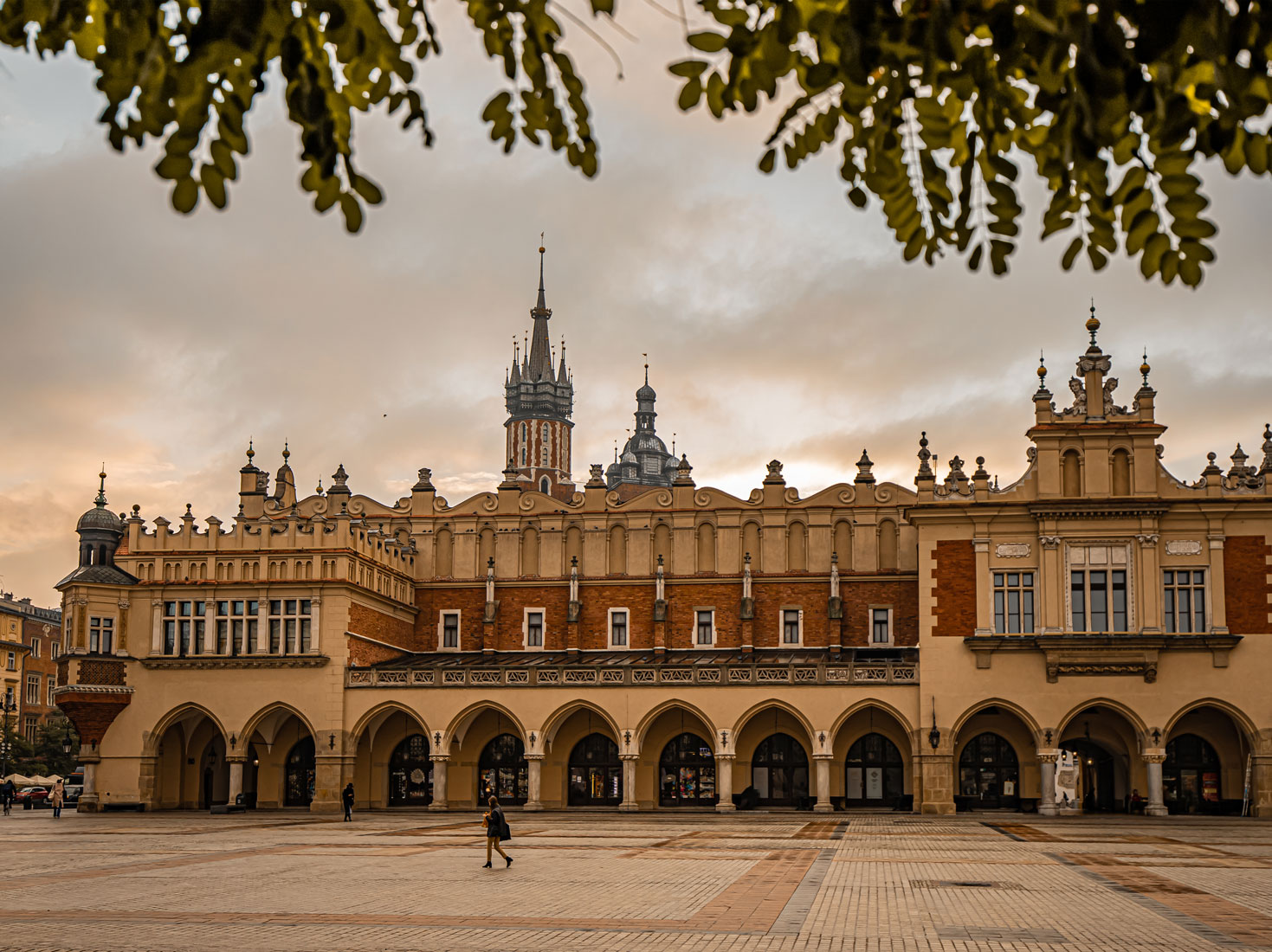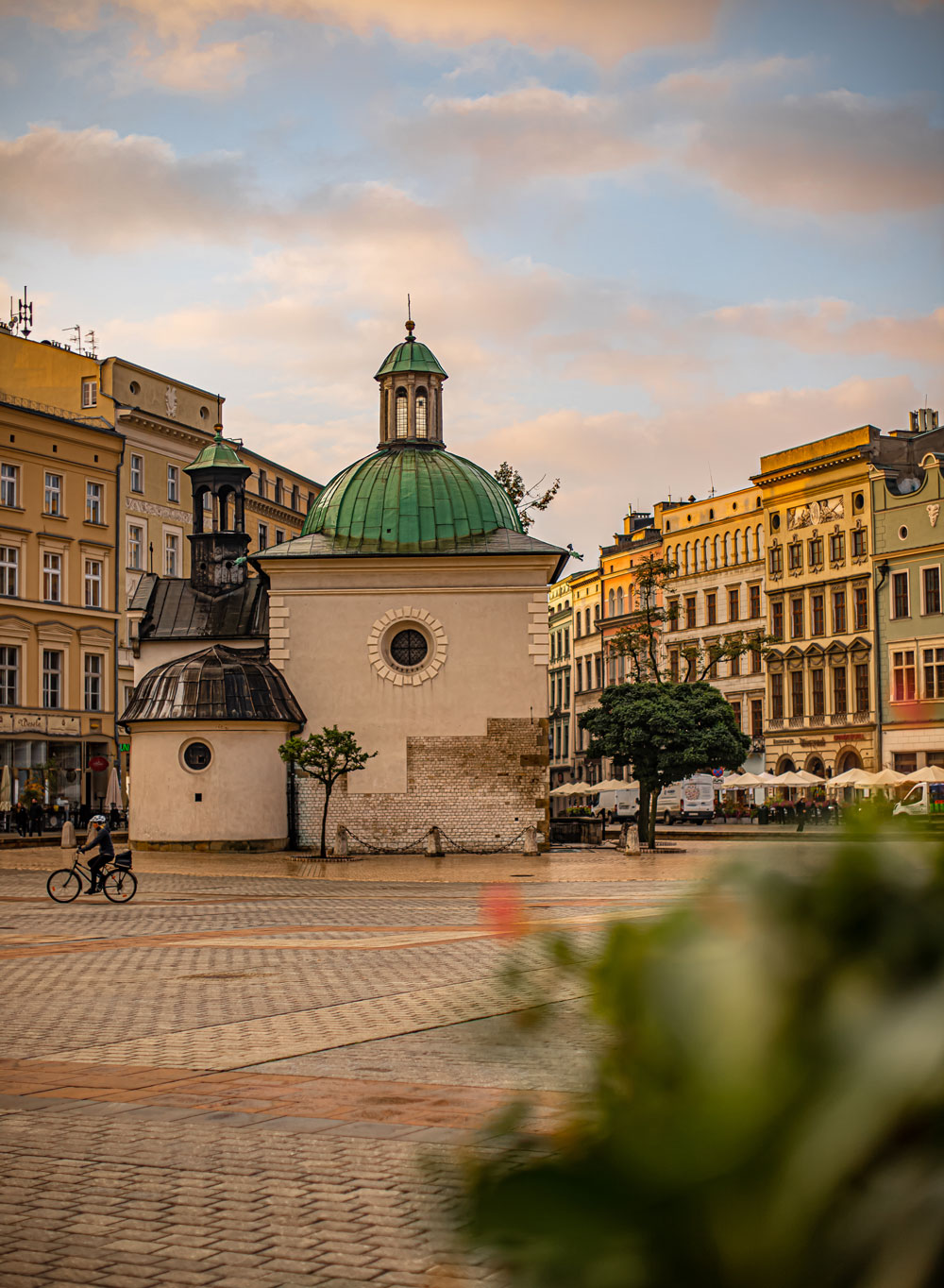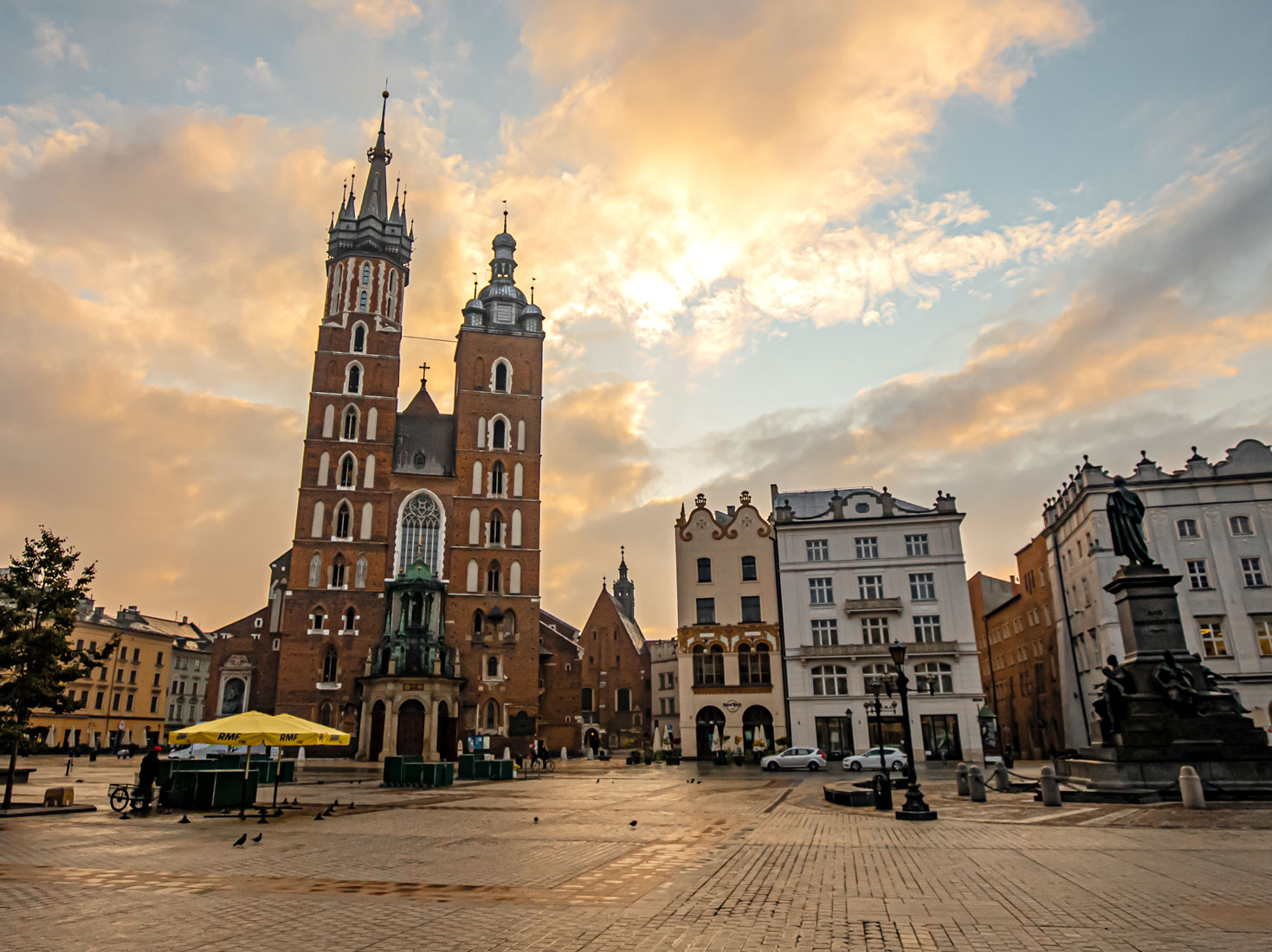 We spent an afternoon in Kazimierz, the former Jewish Quarter of the city, which after the Second World War has transformed into a vibrant community filled with beatnik bars, trendy bohemian cafes and quirky boutiques. This is definitely the place to visit if you love vintage shopping and vegan food! Today this area still celebrates Jewish culture and there are many Synagogues and museums you can explore in order to learn more about the local history.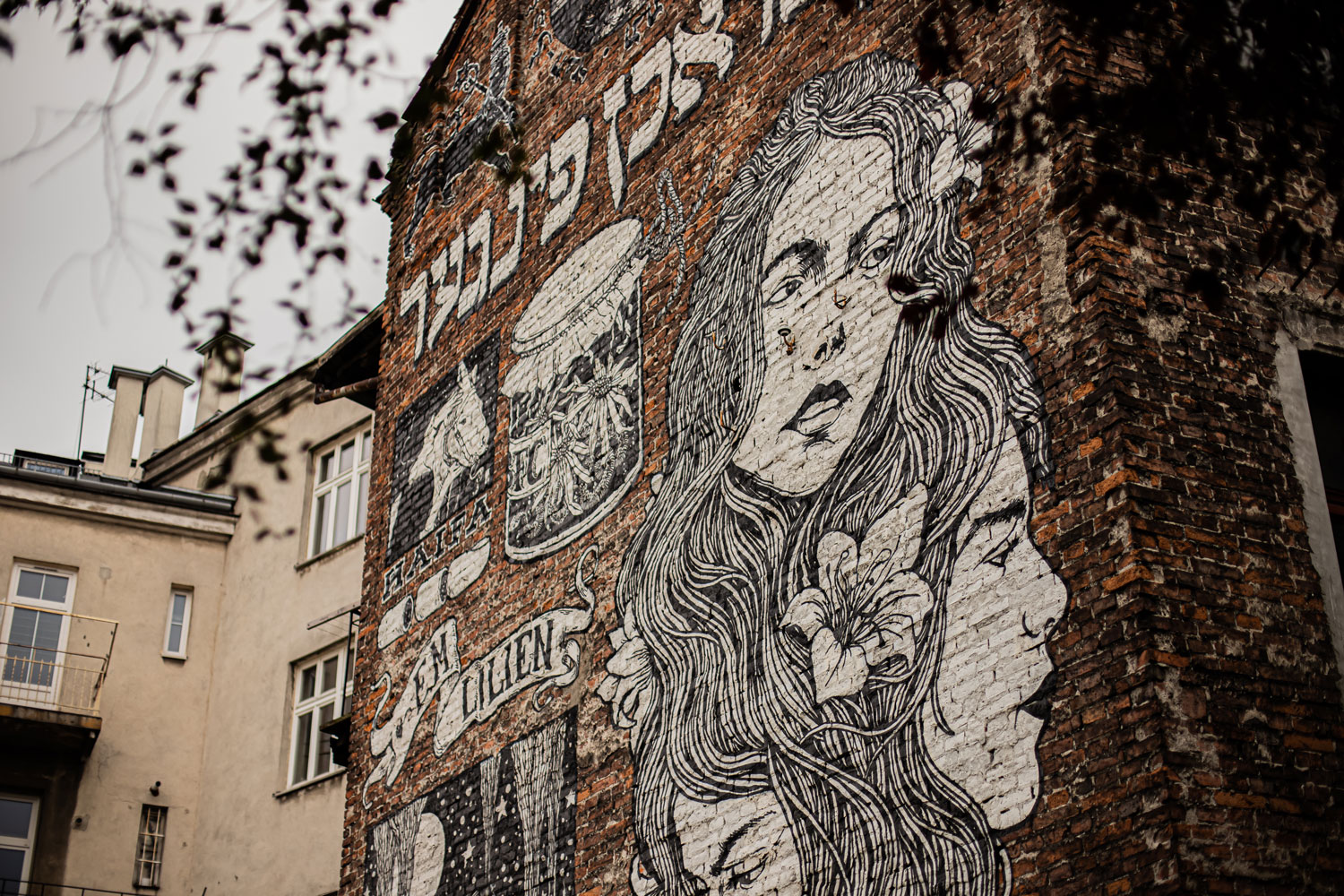 Without a doubt this is the most iconic landmark in Kraków, in fact, this 14th-century castle was the first-ever UNESCO World Heritage Site in the world. Note: It's free to enter and no ticket is required to explore the castle grounds. However, due to popularity, make sure to reserve tickets for the tours or exhibits you are interested in 2 or more weeks in advance.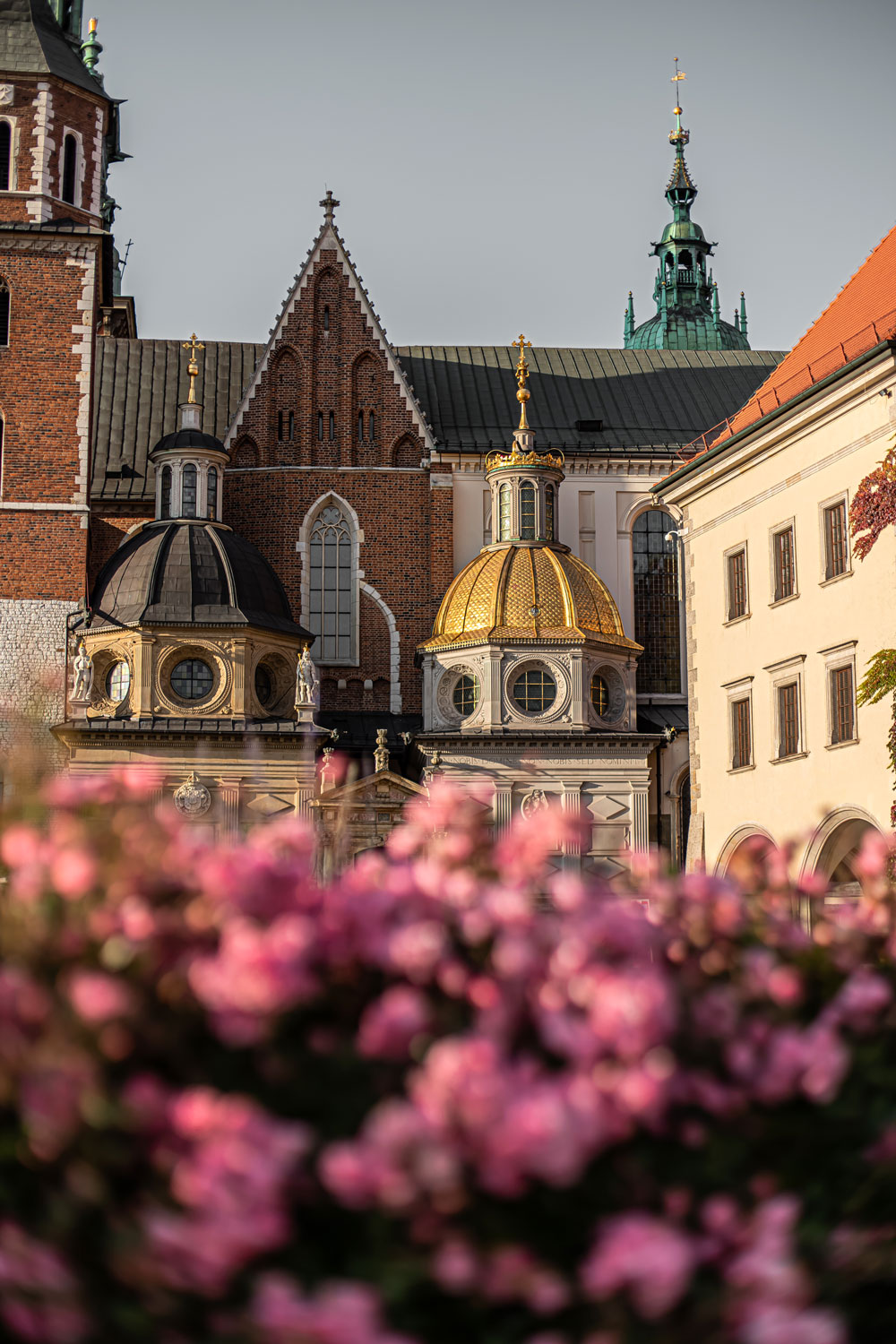 14th-century Gothic cathedral with a breathtaking ceiling covered in ornate gold carvings and polychrome murals. Keep an ear out for the Trumpet Call (Hejnał mariacki) which you'll hear from the basilica's highest tower as it echoes across the square. This five-note Polish anthem is played every hour, 24 hours a day, 365 days a year. Entrance to this church costs £2 and you can also climb up to the top of the church for a view over the main market square (an additional £3 entry).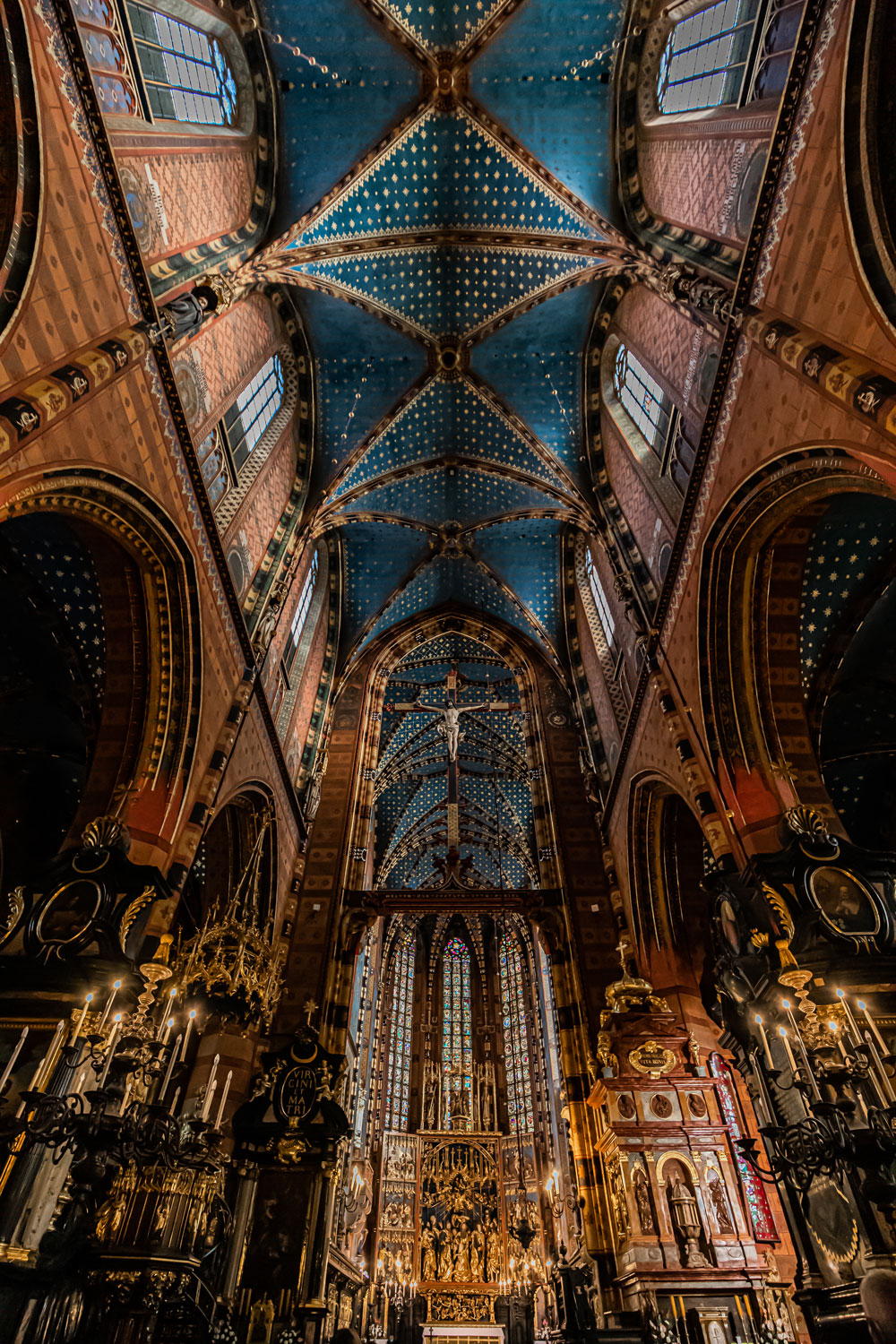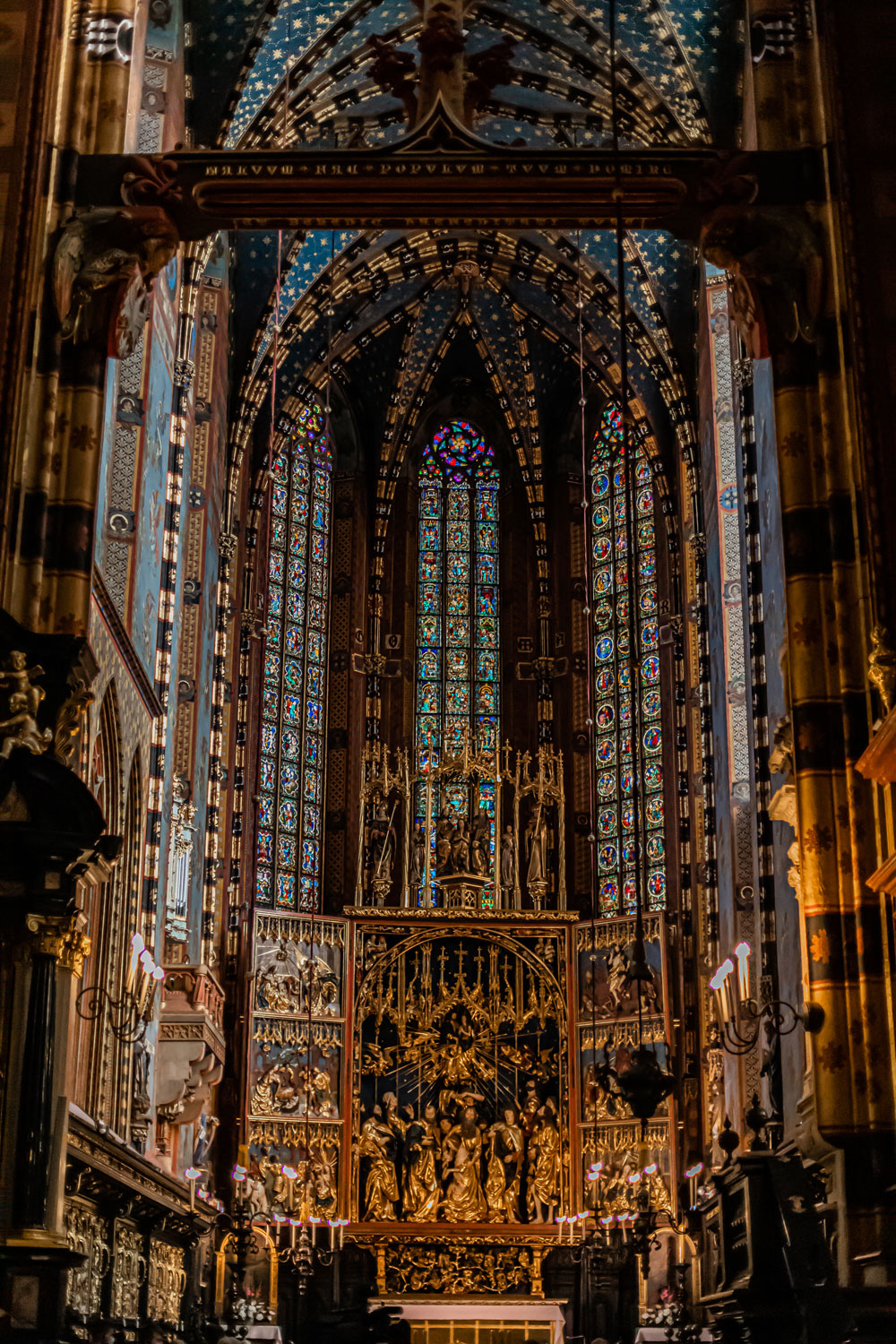 The Cloth Hall (Sukiennice) is considered the world's oldest shopping mall, located in the heart of Kraków's Grand Square. This Renaissance building was once was a major centre for international trade where merchants imported spices, silk and leather. Today you can purchase local arts & crafts, trinkets and souvenirs.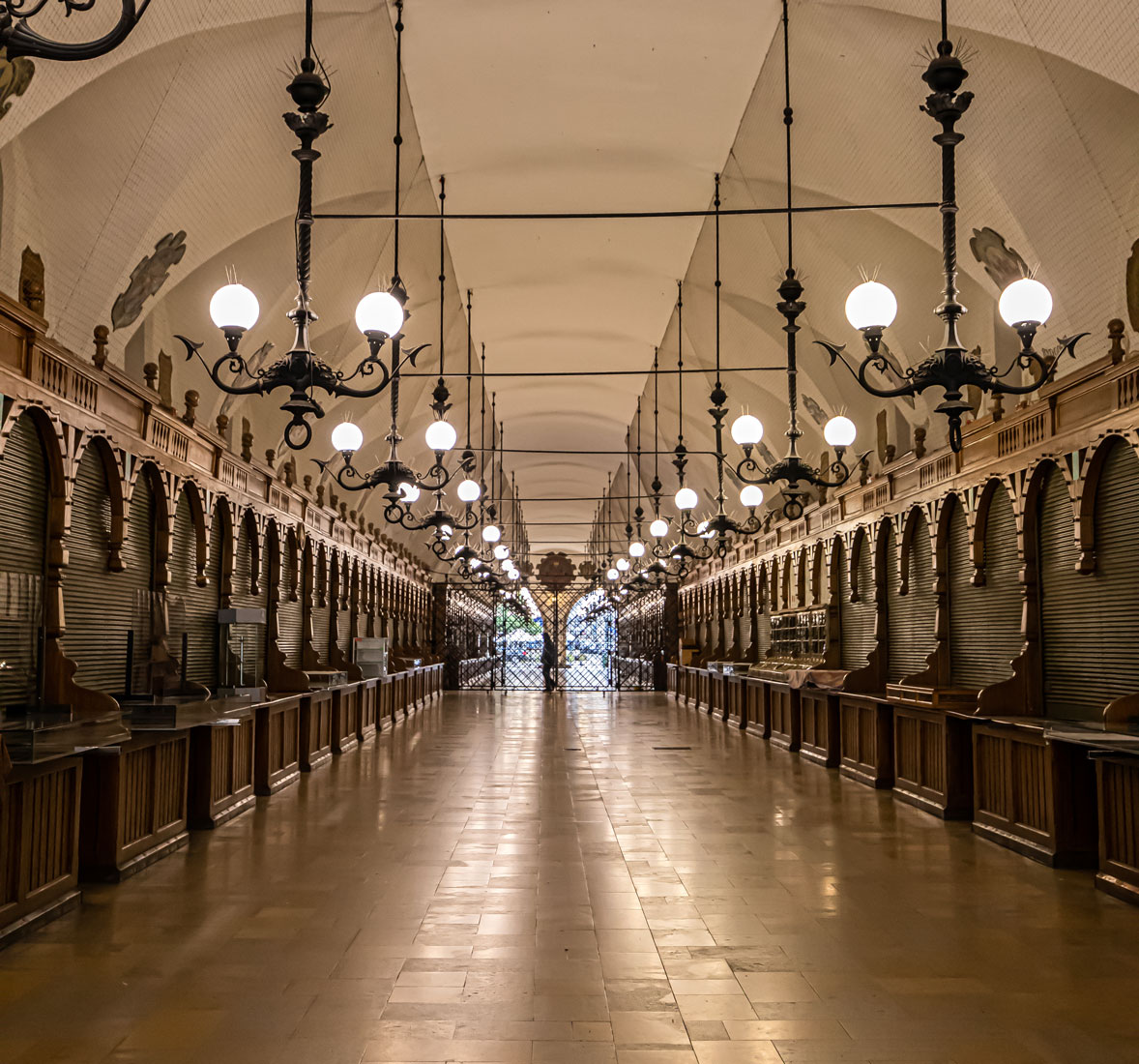 Modern Polish restaurant located in Hotel Indigo with an open kitchen — the chefs here have nothing to hide and are proud of their creations. Each dish is a work of art much like the artworks that adorn the interior walls, featuring prints from contemporary, young artists. Make sure to head to their roof terrace for sunset drinks and a view of the old town. The standout dish was the Pork Cheeks so remember to order this!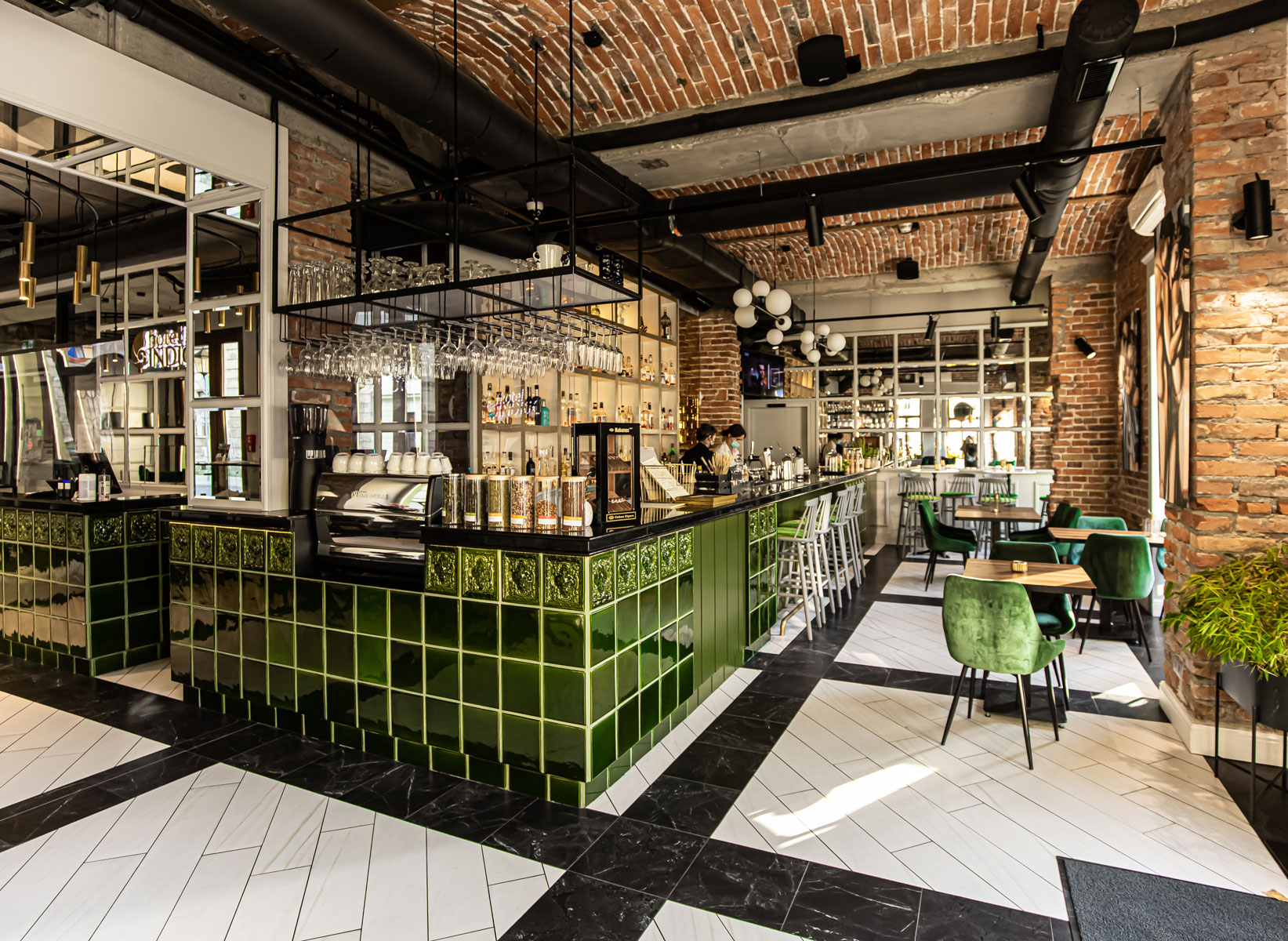 Parisian-esque cafe serving freshly made baguettes and pastries made using a traditional French recipe. Order the Charlotte special – you'll get a basket of assorted carbs along with their homemade preserves (jam & chocolate spreads), this comes with a coffee for £3.30 total. You can upgrade to a Charles breakfast with the bread, spreads, a fried or soft-boiled free-range egg and a glass of French sparkling wine for £4.80 all in.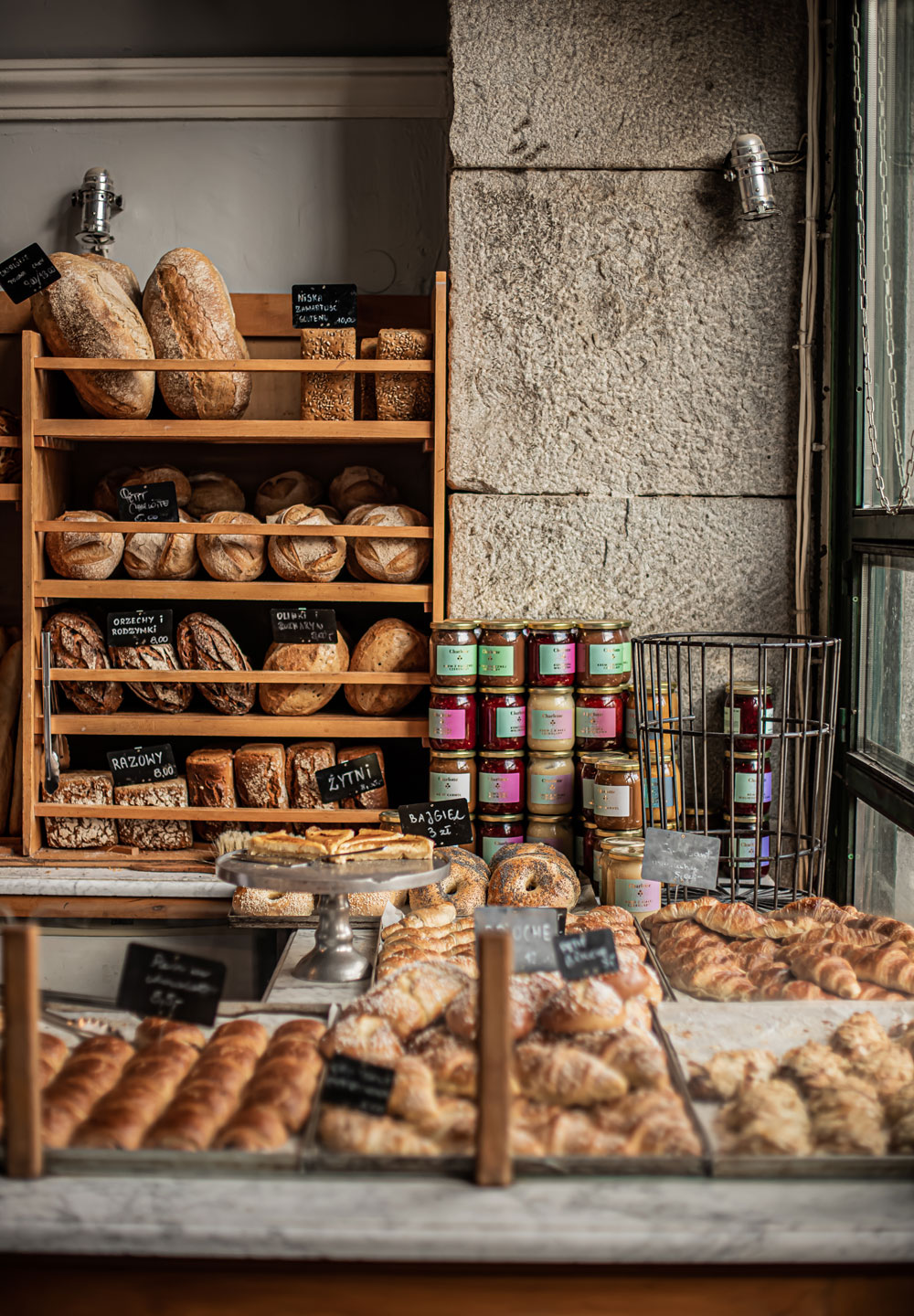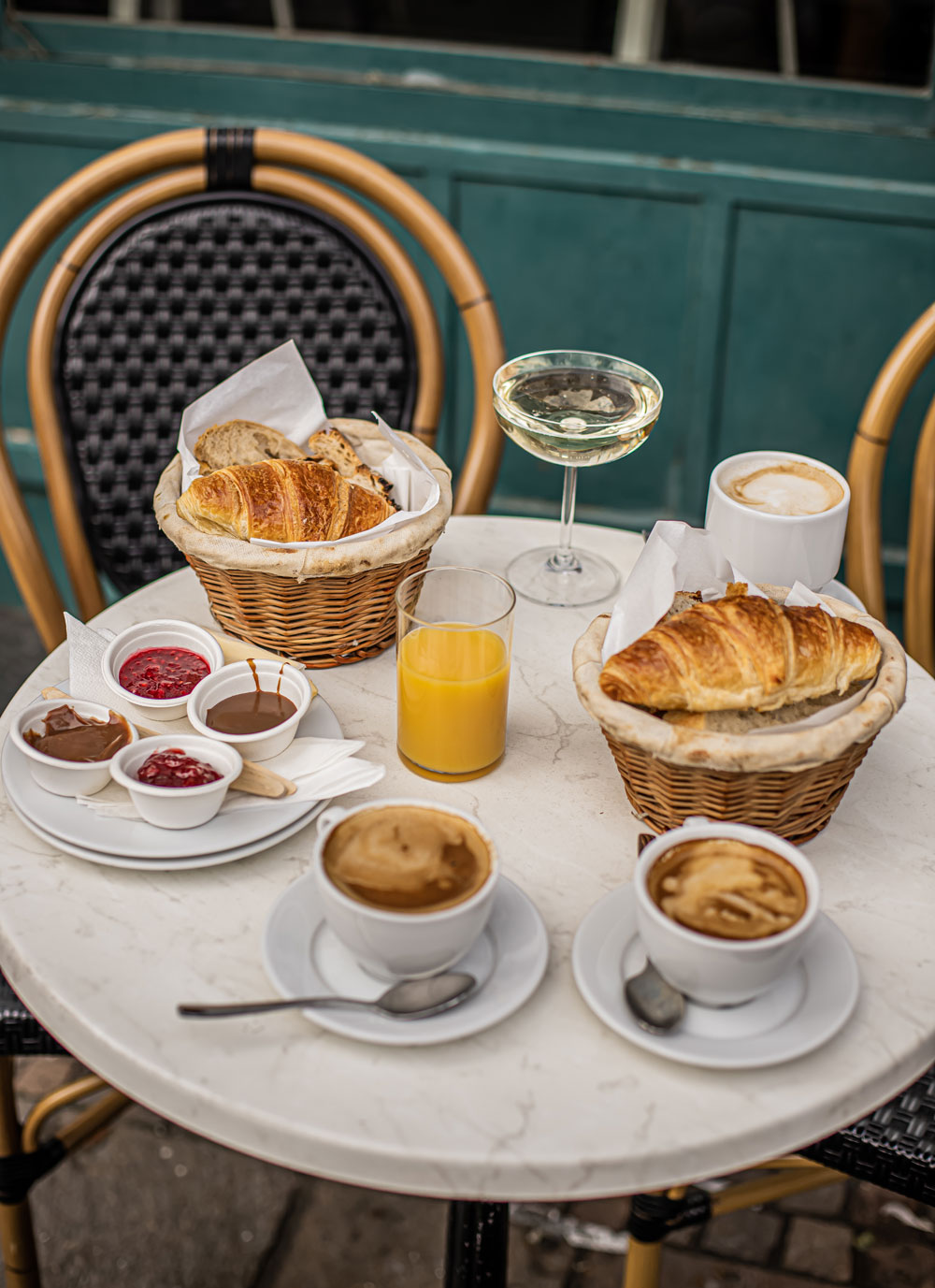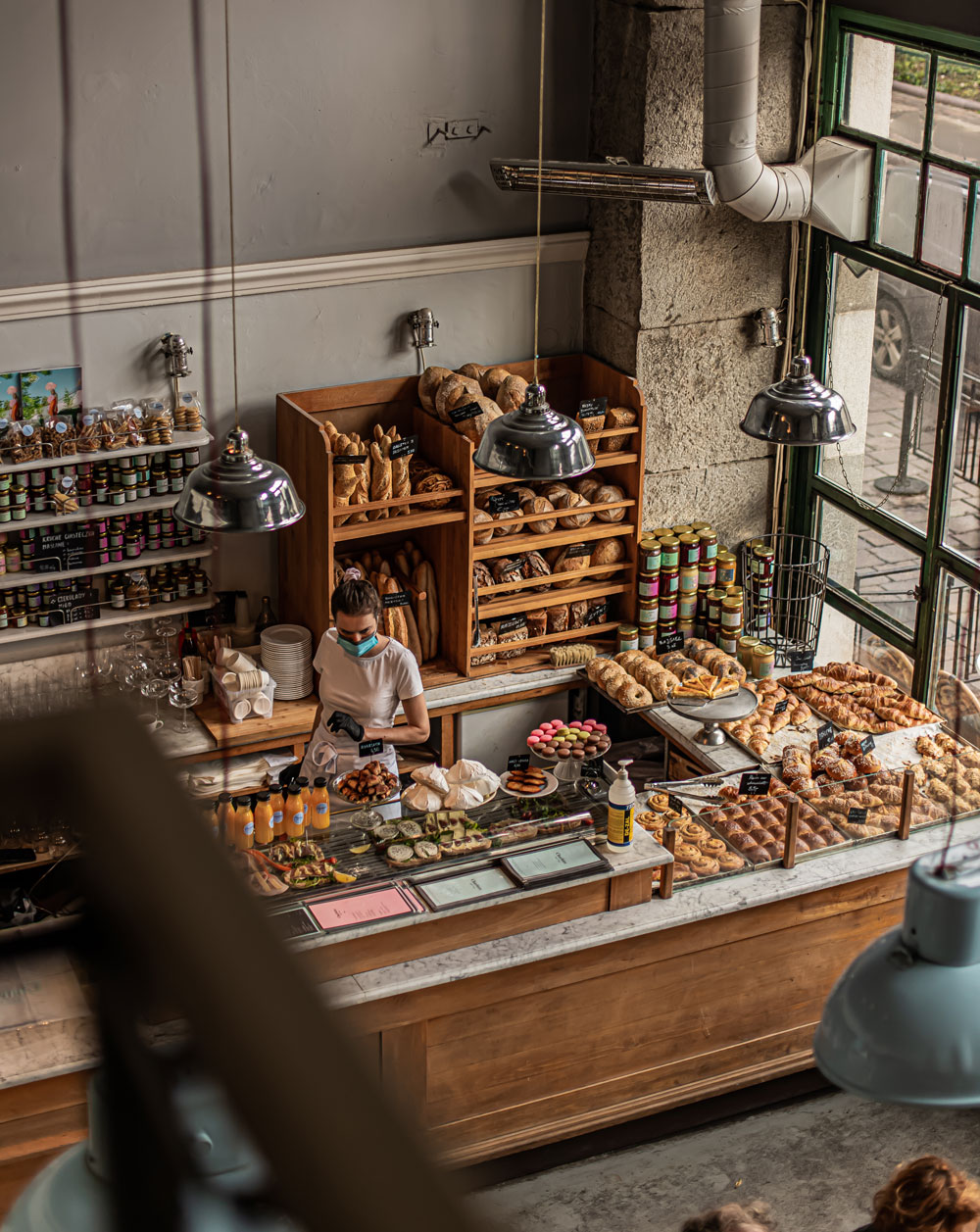 This eccentric café filled with vibrant pink walls and eclectic decor is a great spot to meet for a coffee or to grab a cocktail.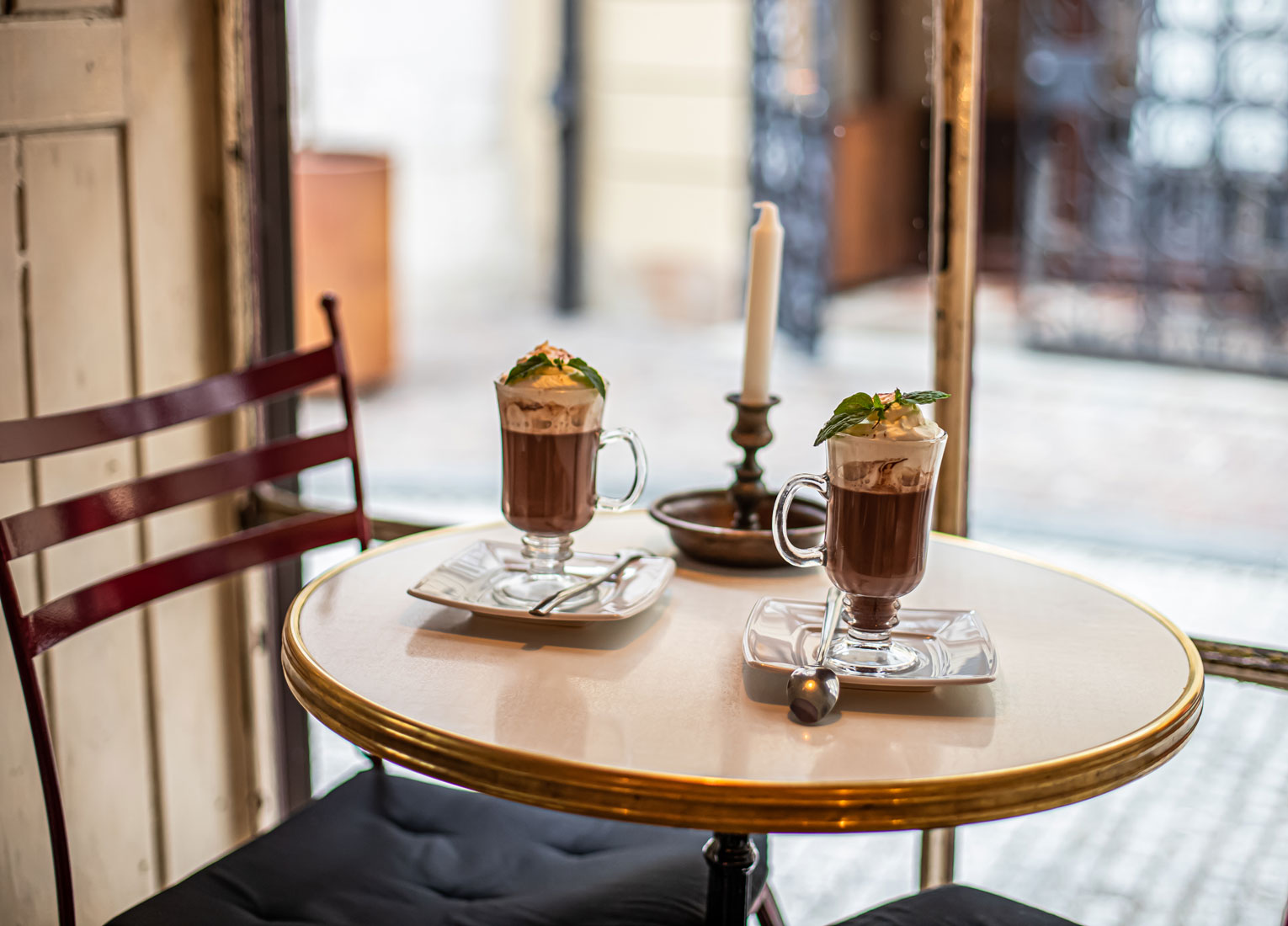 Hummus lovers will rejoice at this modern Israeli restaurant dedicated to the chickpea-based dip, promising "Hummus & Happiness" because that's all we want in life, don't we? You'll find lots of great vegan & gluten-free options. I recommend ordering a small mixed mezze set for £10 to share between two people so you can feast on a large platter of falafel, pita bread hummus and baba ghanoush.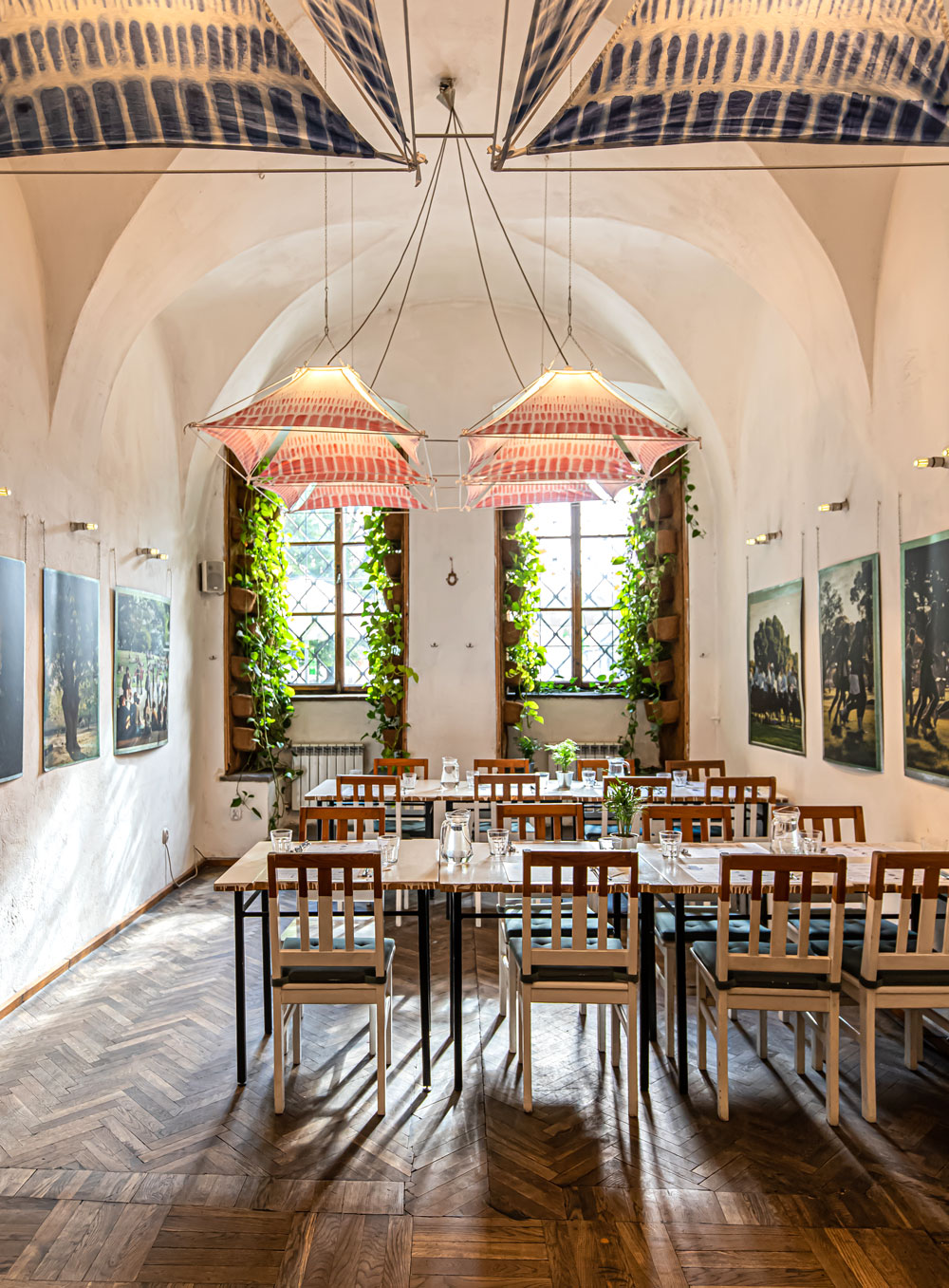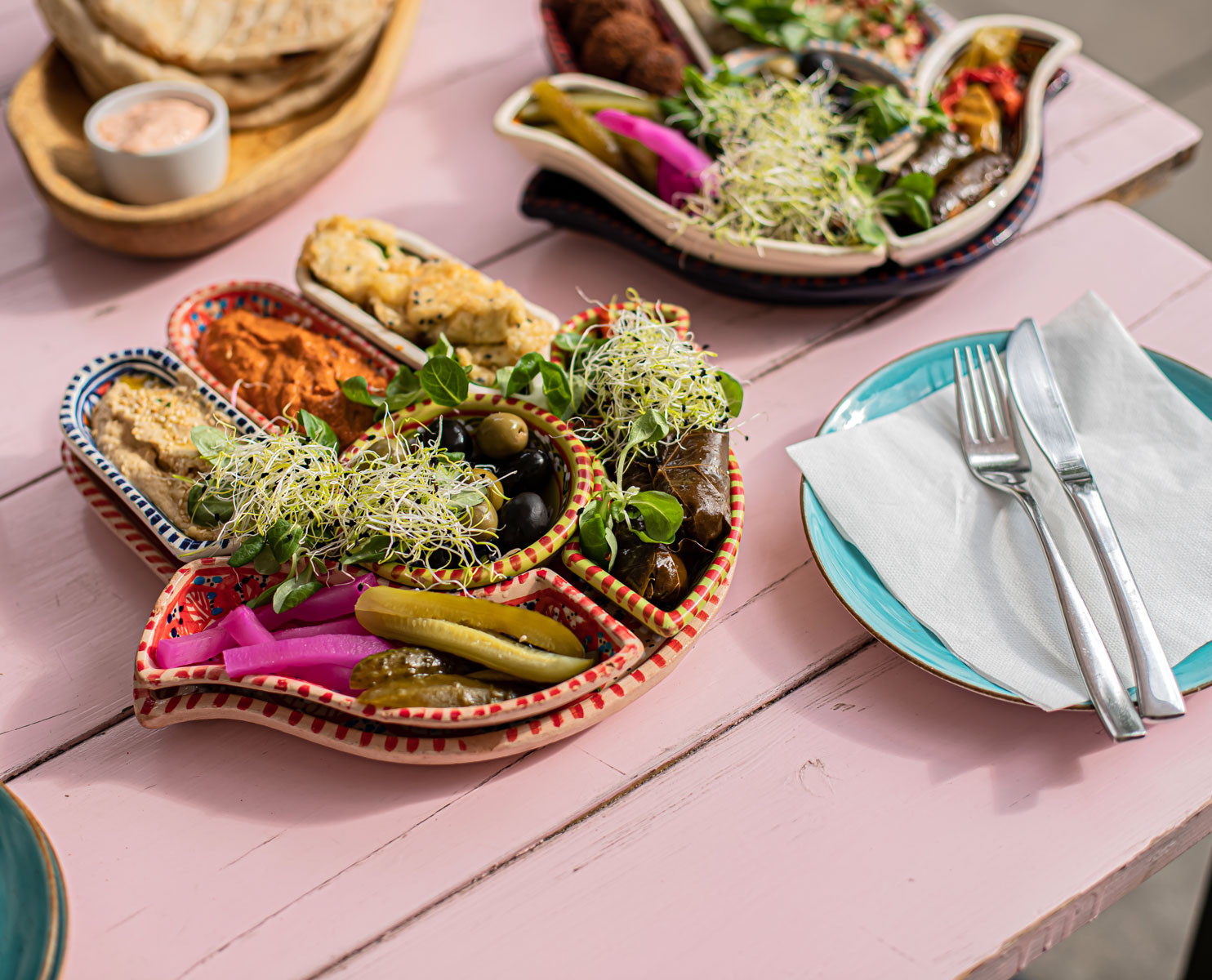 A pokey little cafe bar selling a large range of flavoured Polish vodka. Here you can order a tasting board with six different vodka shots, costing between £5-£7 depending on which vodkas you choose. Don't forget to say Na Zdrowie (cheers) before taking a shot! Having sampled 12 different flavoured vodkas (small sips mind you!) and I can confidently say that some of the best flavours were Lemon, Elderberry, Raspberry and Chocolate.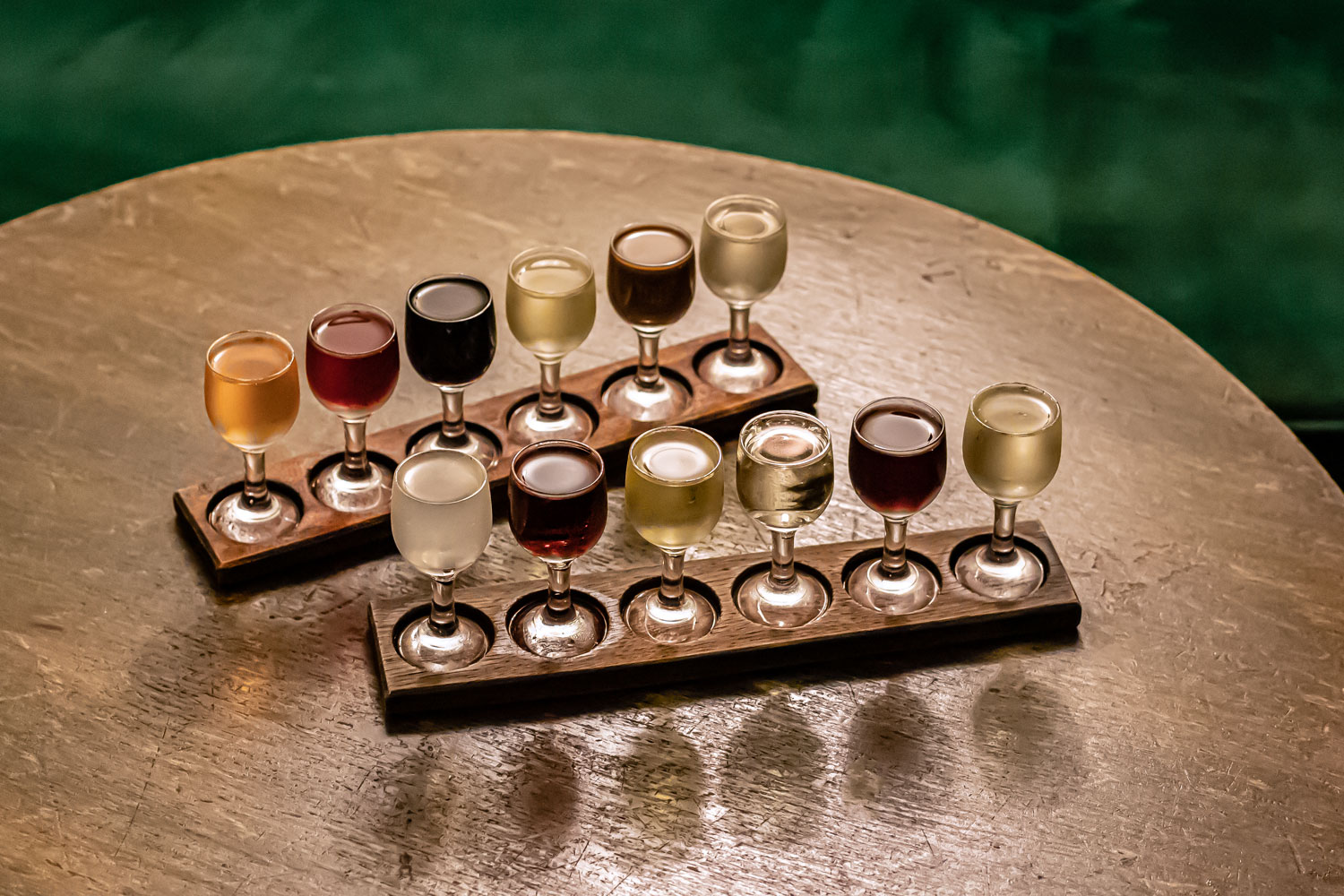 HERVE is a multifunctional space located in a building that holds a lot of history and cultural importance as it was once an orthodox synagogue. The walls are covered in preserved original Jewish paintings and motifs which depict scenes and landmarks in Jerusalem. After the Second World War, the building was used as a dance hall and since 2017, it's now home to a lively community of young local artists, musicians and creatives. Come here for a coffee, read a book or visit in the evening to catch a DJ set in the basement bar.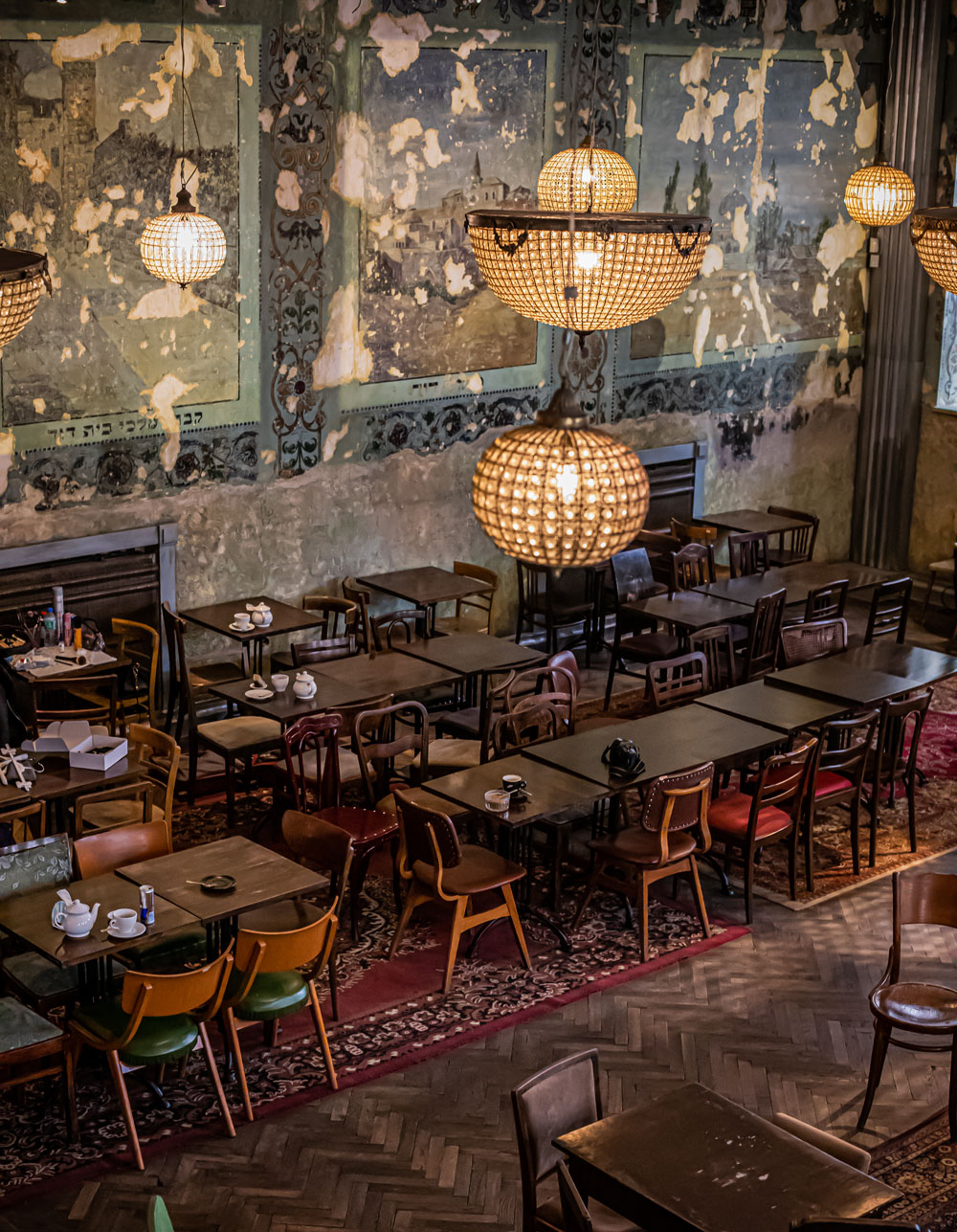 This is the place to go for traditional Polish food. Pod Aniołami (translates to "Under the Angels") is a medieval-style restaurant that features a series of 13th-century underground cellar rooms with a romantic candlelit setting. If you can't decide on one pierogi, I recommend ordering their sampler with 6 different kinds of dumplings with various fillings of meat, mushrooms, spinach and cheese — this costs £6 and is very filling. You also have to try żurek, a traditional 16th century Old Polish staple soup made from sour rye with smoked bacon, it's DELICIOUS.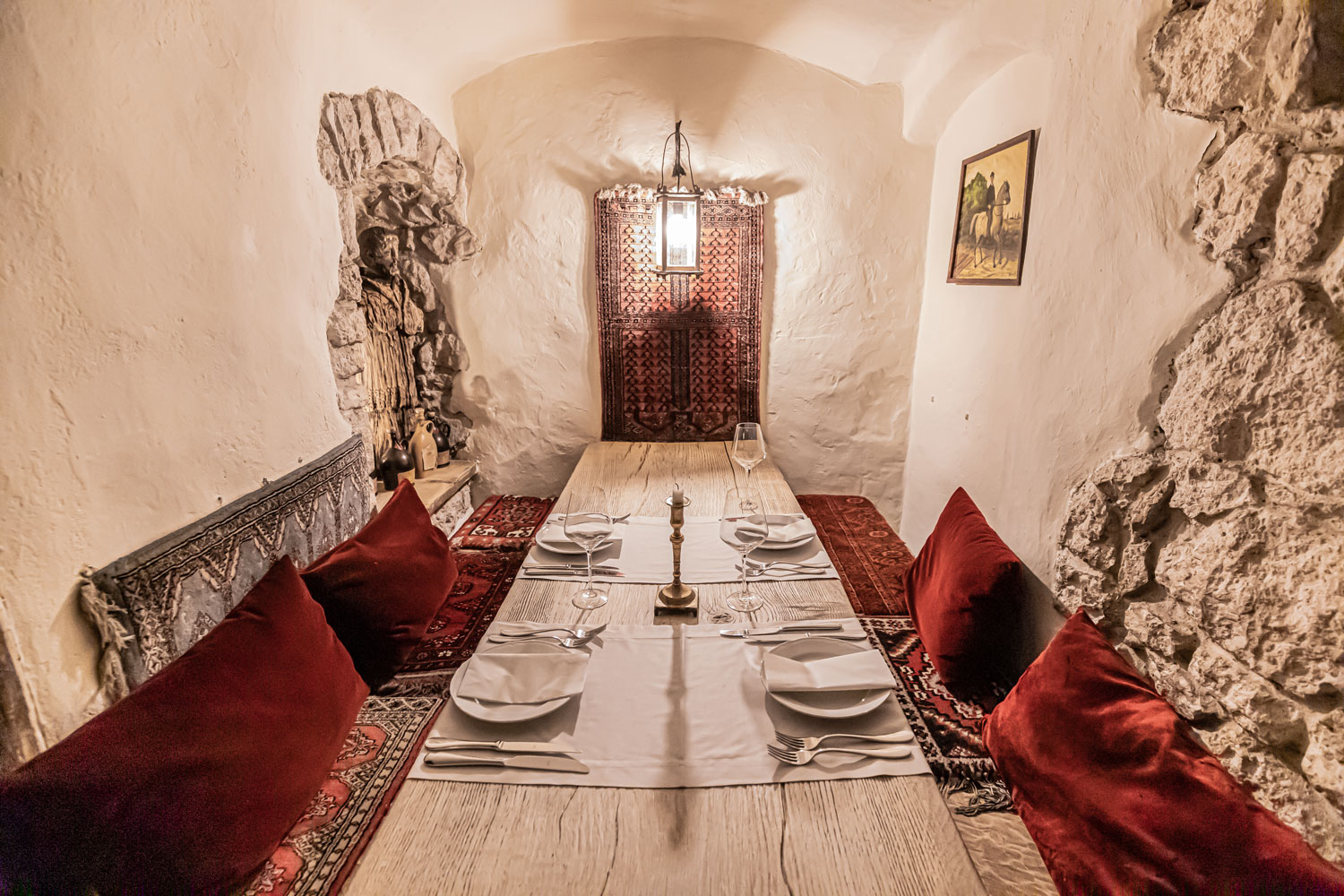 The basic gal inside me died and went to Instagram heaven at this millennial pink and disco ball studded cocktail bar. This is the perfect place for a night out with your girlfriends, spend the night drinking porn star martinis and get your Instagram baddie on. Cocktails are between £4-£6 each.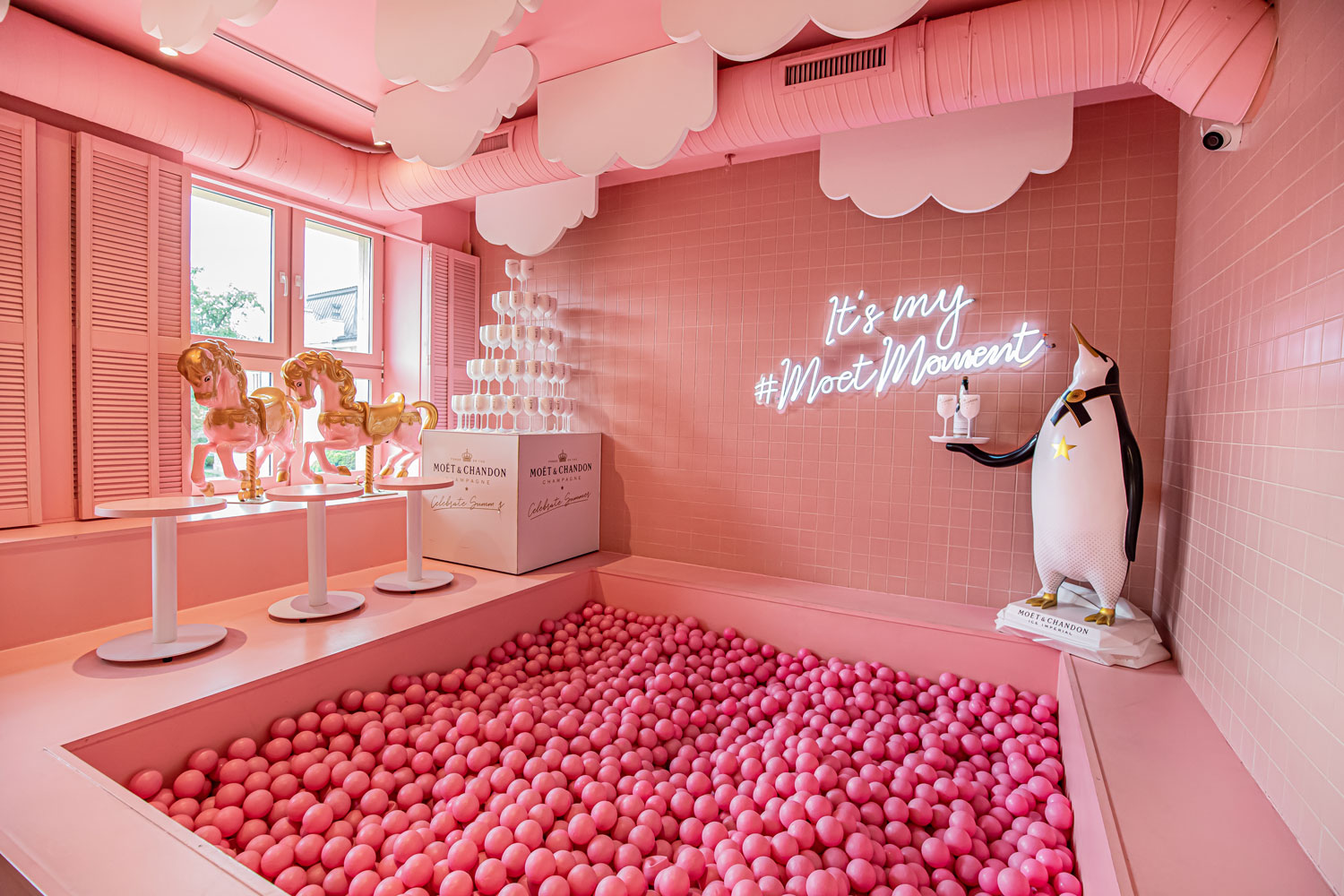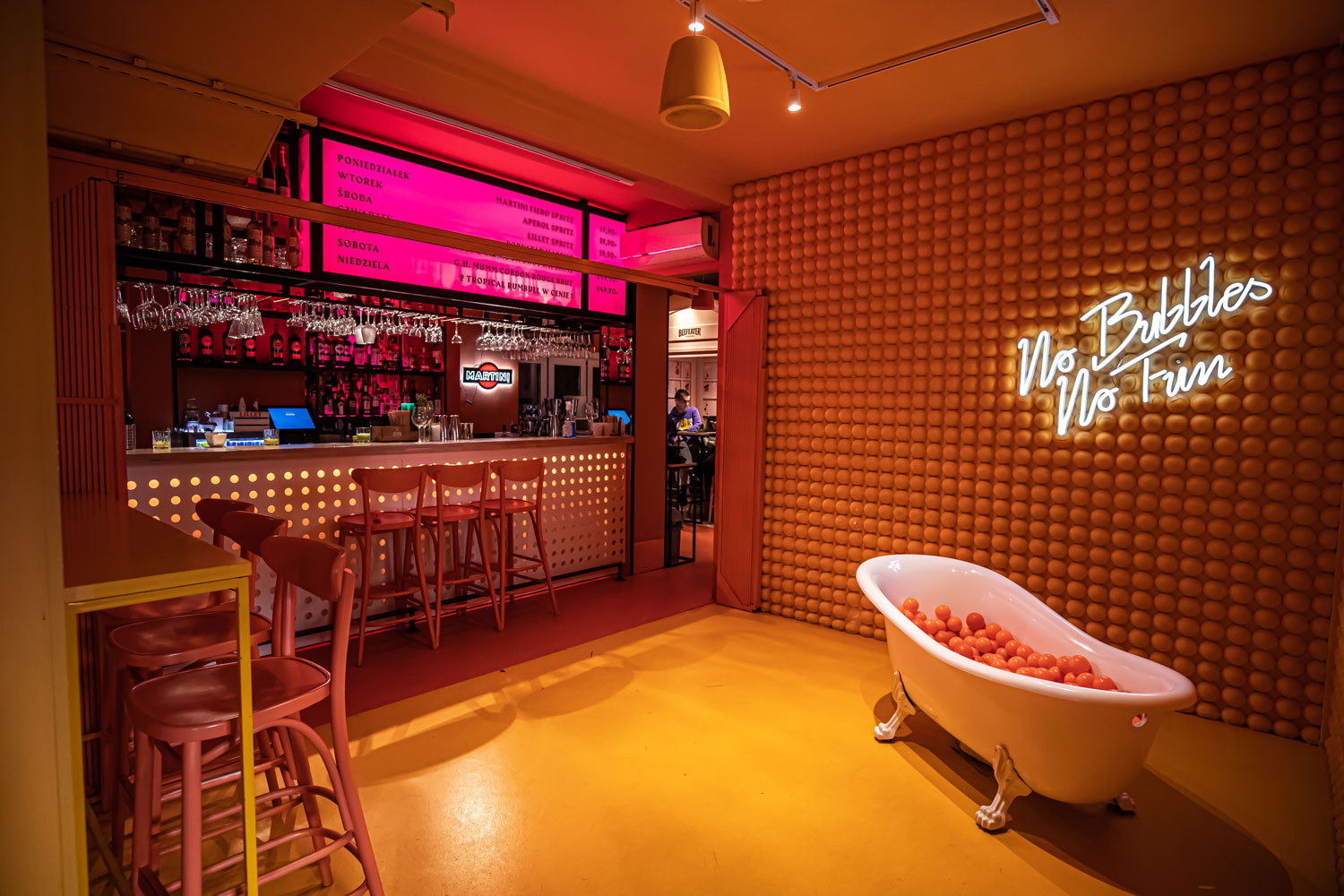 Szara Gęś (The Grey Goose)
Fine dining in a luxurious restaurant located on the main market square with a striking interior featuring original 14th-century ceilings and modern decor and artwork throughout. You must order their award-winning dessert named after the restaurant, The Grey Goose. You will be served a birds nest made out of cotton candy, dotted with feathers made out of chocolate and in the middle, a large white chocolate egg sat on a bed of chocolate bark. The egg is filled with mascarpone and a gooey passion fruit sauce in middle.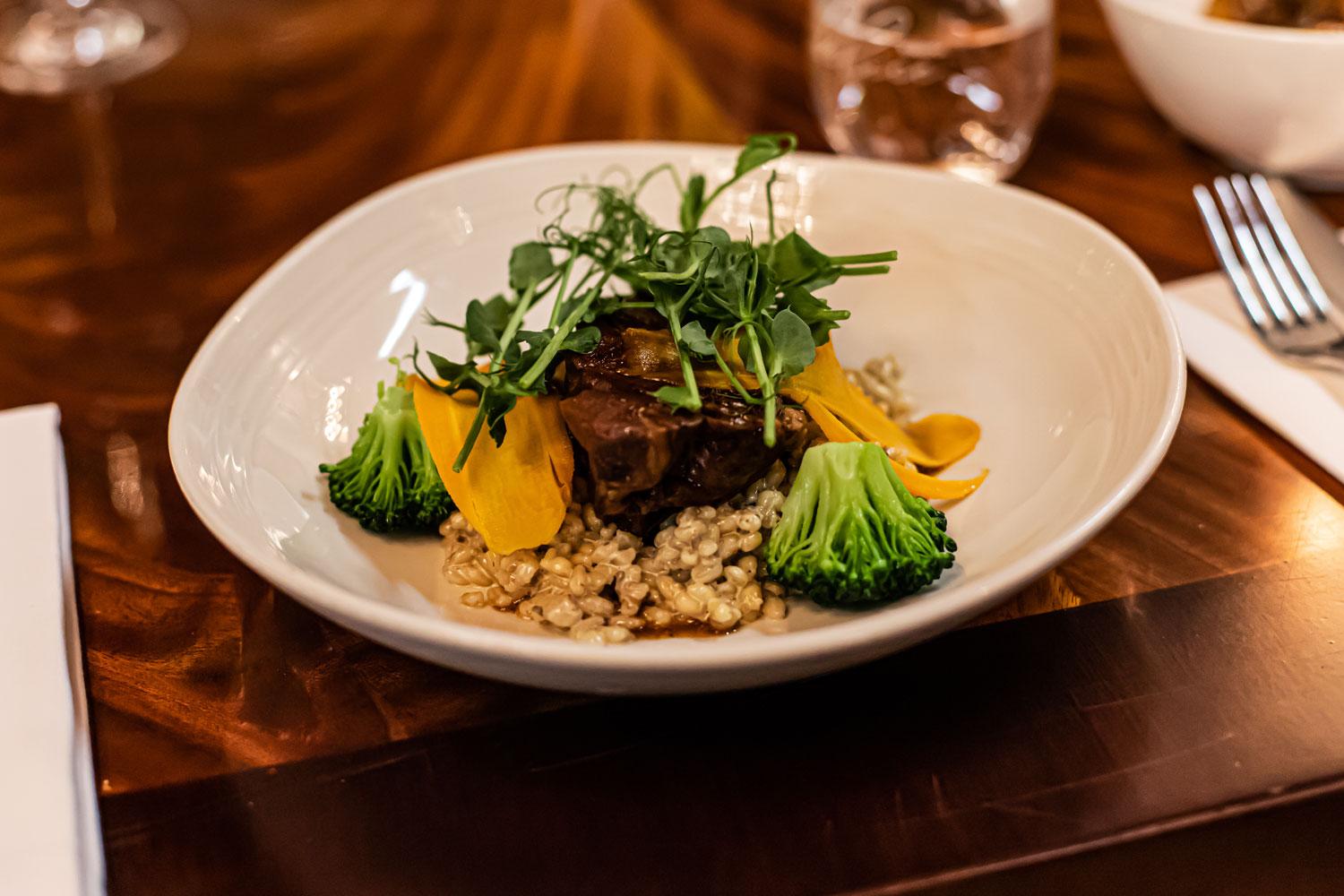 Boutique hotel located on the oldest street in Kraków, with a rooftop terrace with a picture-perfect view of Wawel Castle. Head here sunset!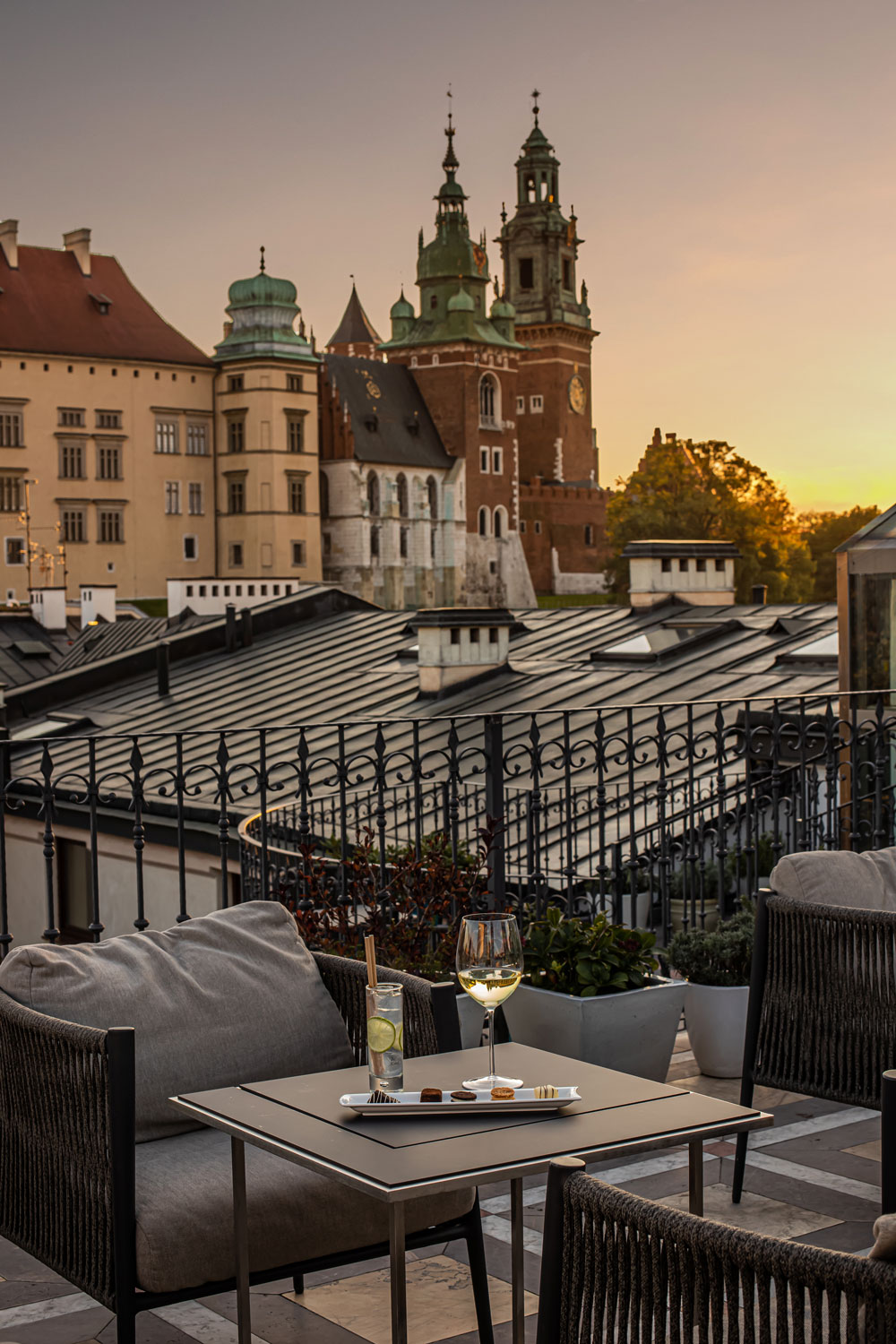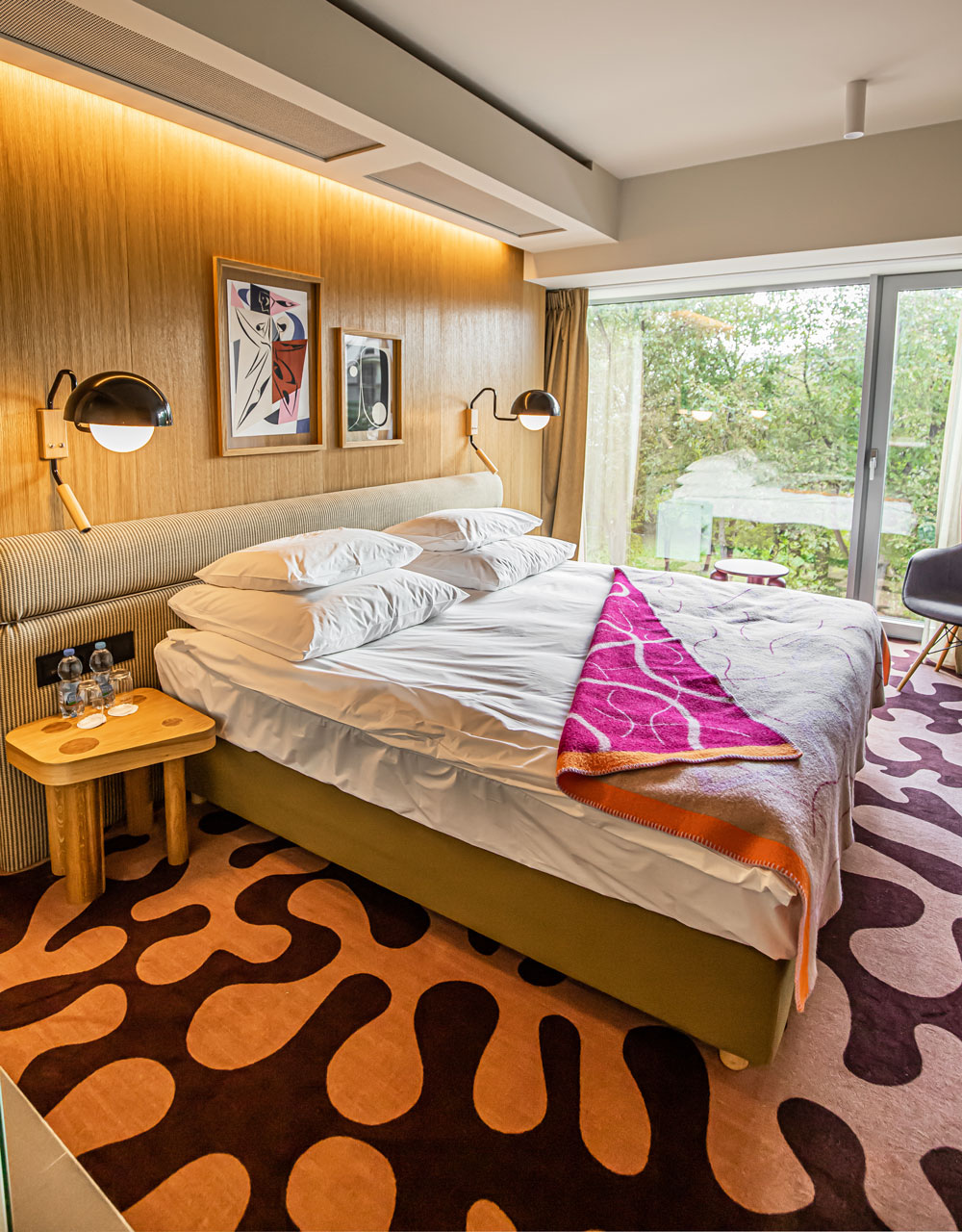 If you love interior design as much as I do, you will appreciate the Scandinavian design at PURO. What I love about this hotel is that you can completely customise your experience at the touch of a button. In your room, you will find a tablet where you can easily adjust temperature settings, order room service and set mood lighting. We didn't get time to check out the daily breakfast service however one of my favourite features was the coffee station in their lobby where I must have made at least half a dozen coffees to go. Rooms start from £50/night.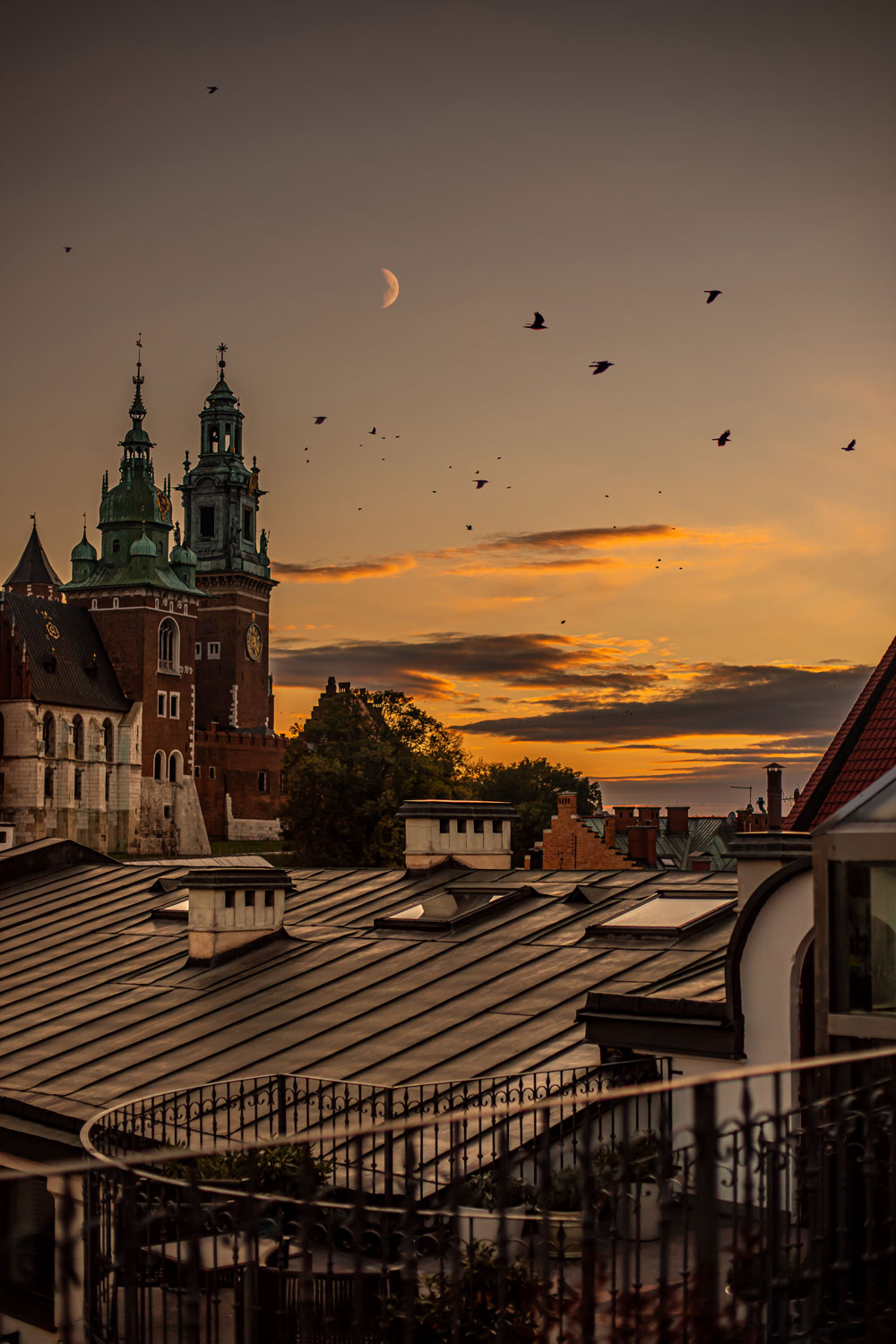 Getting to & around Krakow
Kraków is a 2-hour flight from most cities in the UK, making it the perfect destination for a European weekend break.  I recommend 2 nights in this city to allow for enough time to see all the sights and enjoy the upcoming culinary scene. 
You'll be able to walk to most places in Kraków, we found most landmarks and restaurants were within a 15-minute walk from our hotel. Kraków has an amazing transit network of buses and trams which are a great option for longer journeys. Tickets are £0.70 for 1 trip or £6.60 for a 3-day travel card. Taxis are very affordable and Lime electric scooters and bikes are available to rent across the city too.
Tickets are £14.85 or £23.85 with a glass of Nyetimber Classic Cuvée. Note: Tickets are considerably cheaper when you book online.
Tickets are £14.85 or £23.85 with a glass of Nyetimber Classic Cuvée. Note: Tickets are considerably cheaper when you book online.