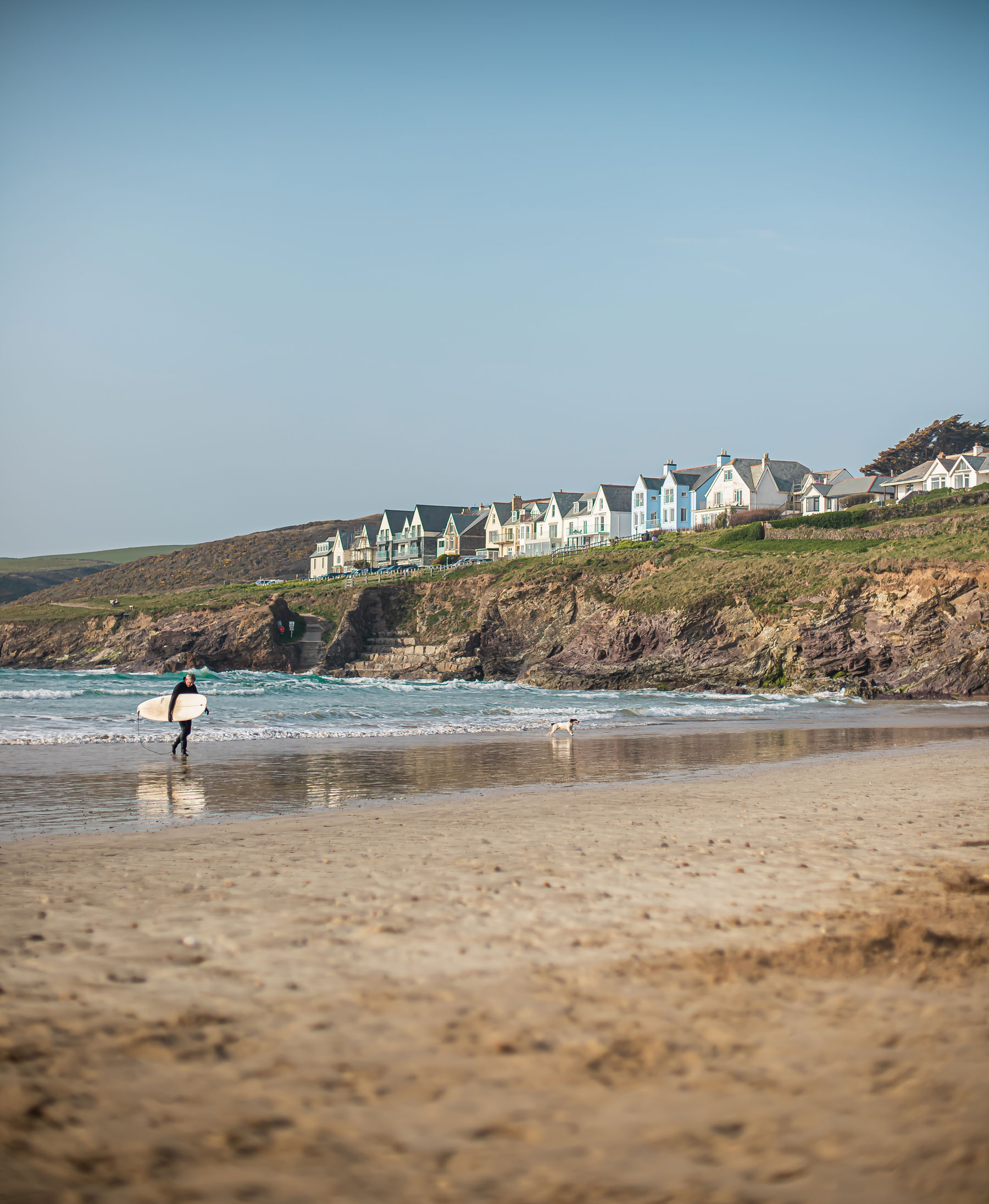 — This article contains sponsored content, all words and opinions are my own —
Cornwall is the perfect destination for stressed-out Londoners (like me!) in desperate need of some much needed R&R. Looking to escape the manic in search of something mellow? Then look no further, a week in Cornwall is just what the doctor ordered. Think relaxing beach yoga, calming nature walks, cocktails with ocean views, fresh seafood and your private hot tub. Below is my 4-day Cornwall itinerary based on my recent stay at Hoburne St Mabyn.

Cornwall has so much to offer and I highly recommend staying at Hoburne St Mabyn as it's the perfect base to explore all the main attractions. Below I've listed a range of activity, adventure and foodie suggestions for a 4-day getaway. This isn't a hectic jam-packed schedule because when you're living the Cornish life you will want to take things slow and appreciate the simple pleasures in life, just like the locals do.
Like any road trip, Day 1 is mostly dedicated to commuting. St Mabyn is tucked away in the beautiful Cornish countryside, on your journey there you will enjoy a scenic 4-5 hour drive from London or elsewhere in the UK. Driving is the best way to easily get around in Cornwall however if you don't have your licence (no judgement here), you can catch a train from London Paddington to Bodmin Parkway (3 hours 45 minutes) and then catch a taxi (20 minutes) or bus (50 minutes) to St Mabyn.
Once you've arrived, you'll instantly notice that the air is fresher, the water tastes cleaner and life is just overall better in Cornwall. Checking into your luxurious holiday lodge at Hoburne St Mabyn feels like your home away from home – with the added bonus of your private hot tub. These spacious and modern 2 bedroom lodges are self-catering and have literally everything you need (from a wine fridge to a dishwasher right down to a potato masher) for a relaxing getaway. They're dog friendly too and pets stay for free!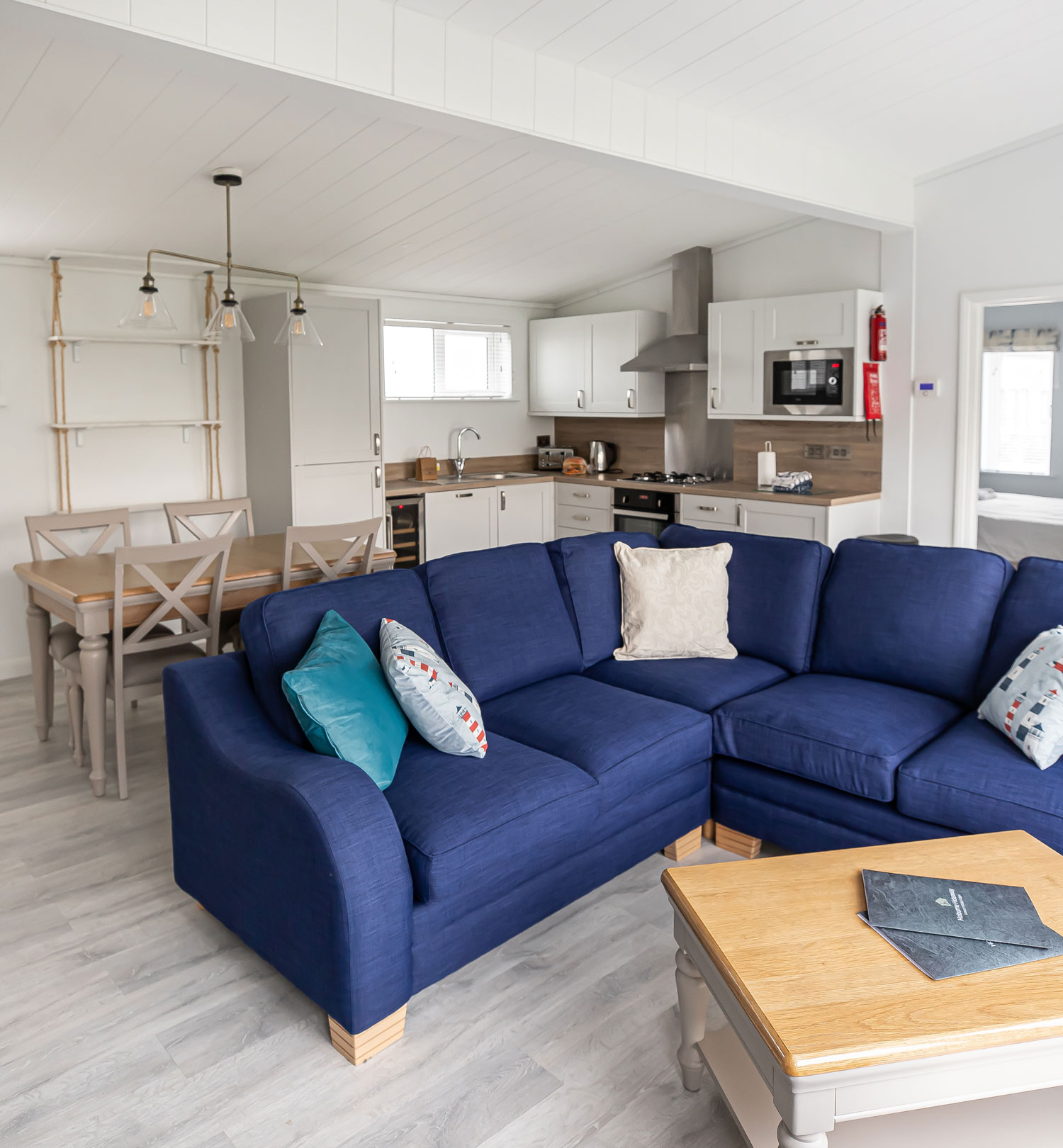 After settling into your lodgings and enjoying a hot cuppa after your long journey, it's time to unwind with some beach yoga. Head to Polzeath Beach (30-minute drive) for a yoga class with Wavehunters. There's nothing quite like doing a warrior pose with your toes stretched out on the warm golden sand, very zen indeed. You can attend a yoga class for £15 per person or if you're coming to Cornwall on a girls trip, you can arrange a private session for £80 between 4 people (then £10 for extras). Wavehunters also offer surf lessons and boat trips if you're looking for something more adventurous. Stay in Polzeath to watch the sunset with the company of a cocktail or two before heading back to your holiday lodge.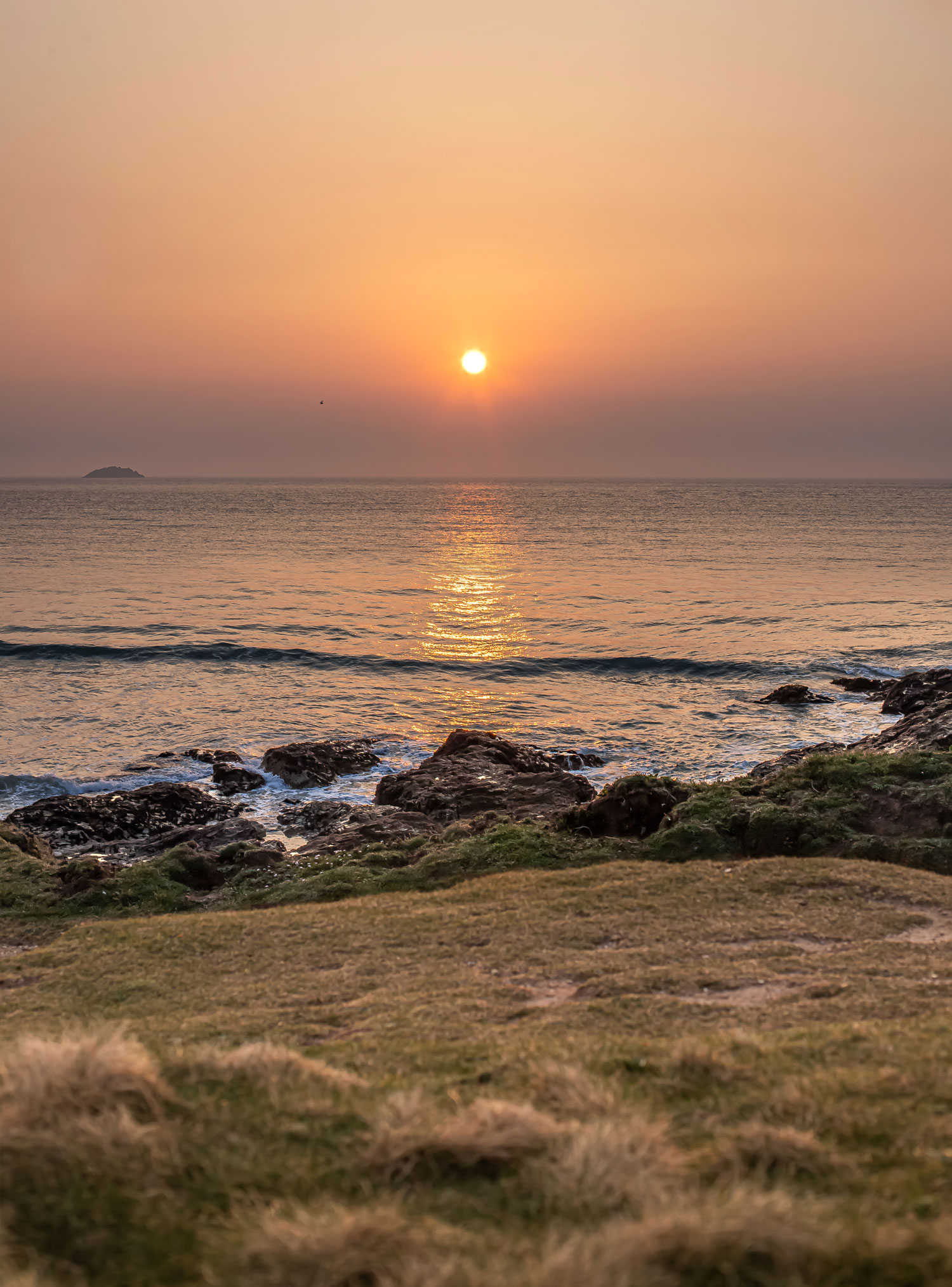 Cornwall's Magical Gardens
Enjoy a lie-in in your comfy bed, convince your partner or kids to bring you breakfast in bed (because you deserve it!) and spend a slow morning in your holiday lodge. You'll soon learn that in Cornwall, there is no need to rush.
Once you've got your caffeine fix for the day, drive 45 minutes south to The Lost Gardens of Heligan. Spanning over 200 acres, these 18th-century gardens were once lost after the outbreak of WW1 and were only rediscovered and restored in 1990. There's plenty to do & see at Heligan Gardens – you can easily spend a whole day here exploring this natural playground dotted with whimsical man-made statues, friendly farm animals and botanical masterpieces. The Lost Gardens of Heligan are open daily between 10 am and 6 pm. Tickets are £22.50 for adults, kids under 5 for free and discounts for families.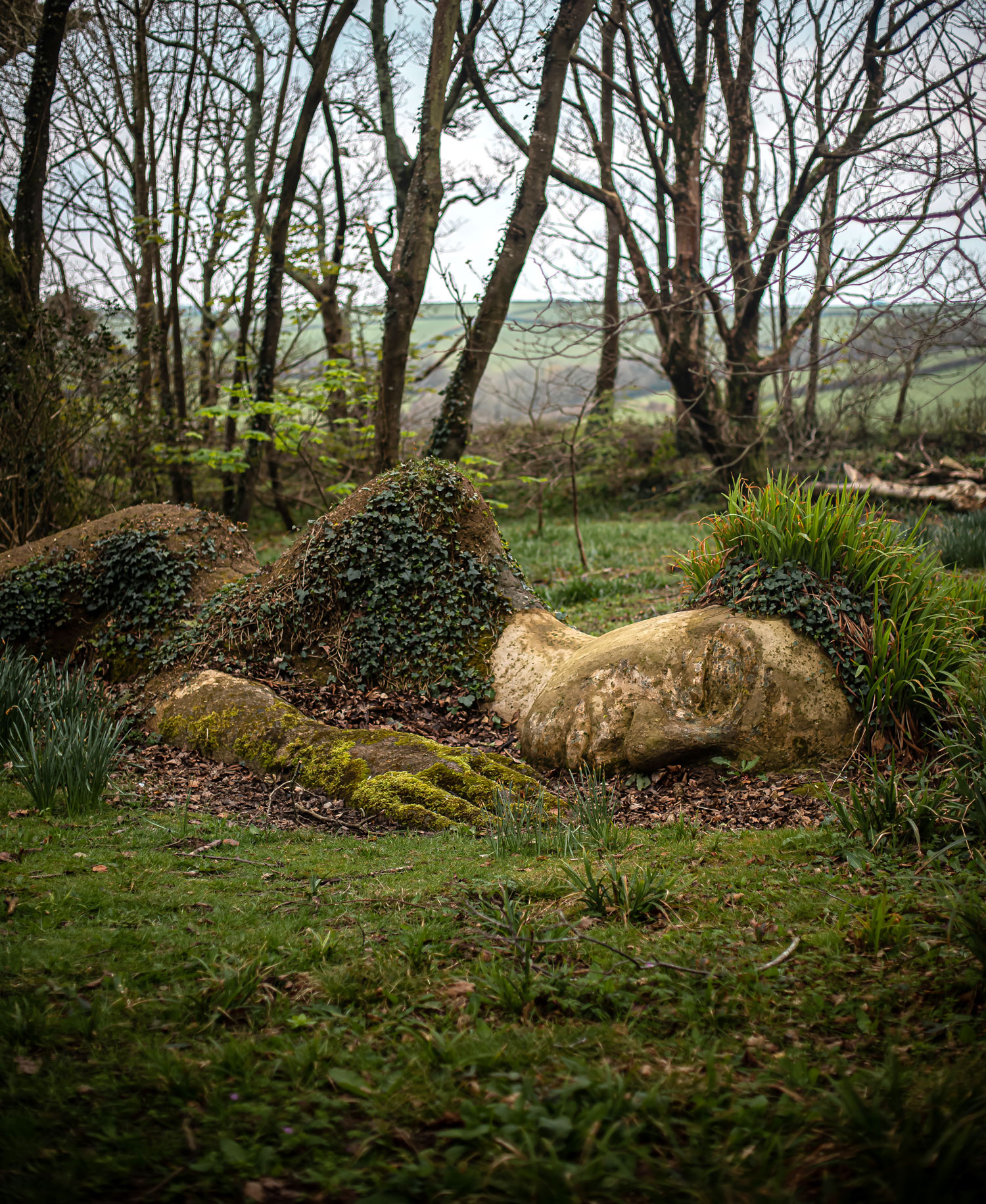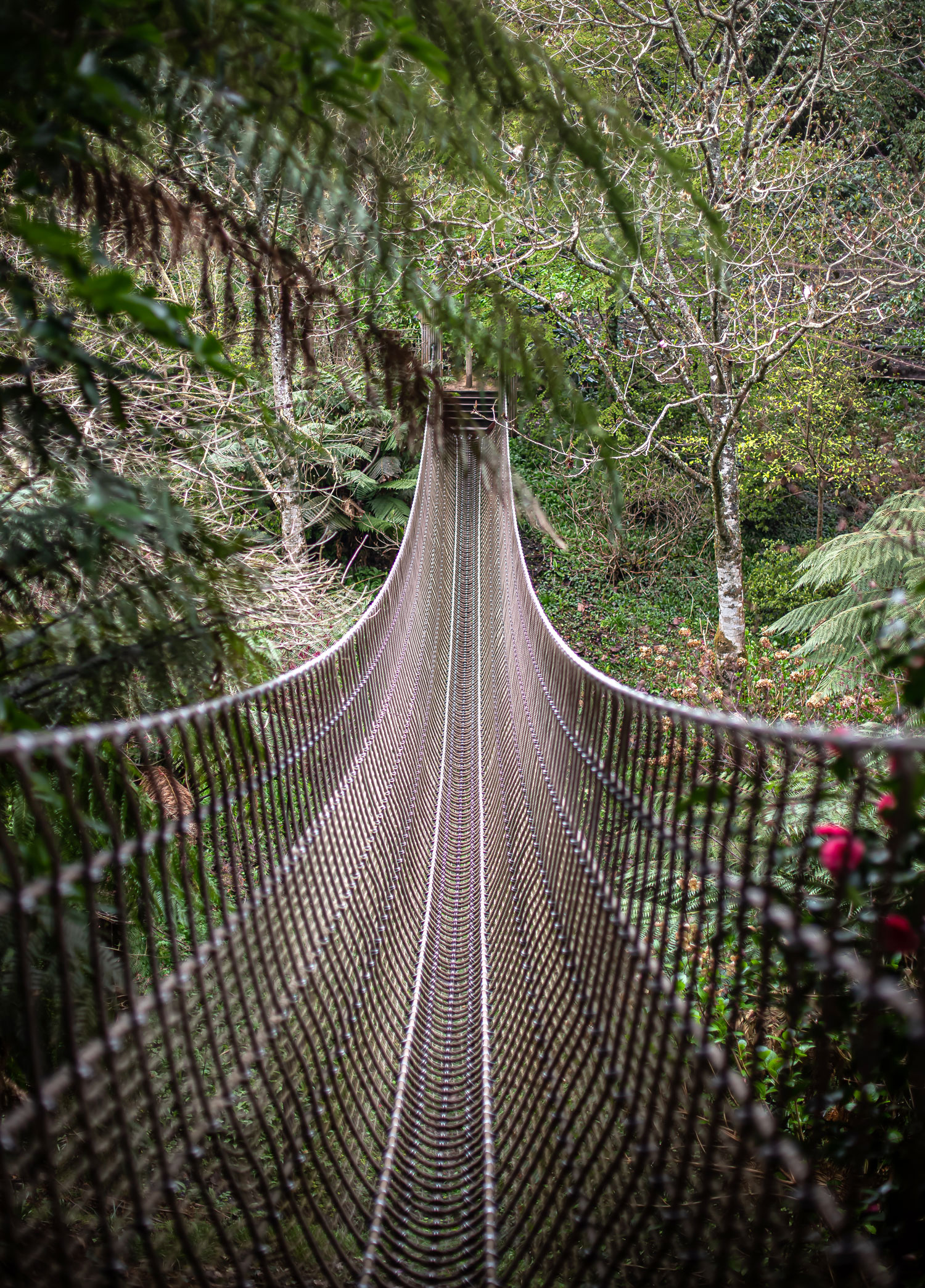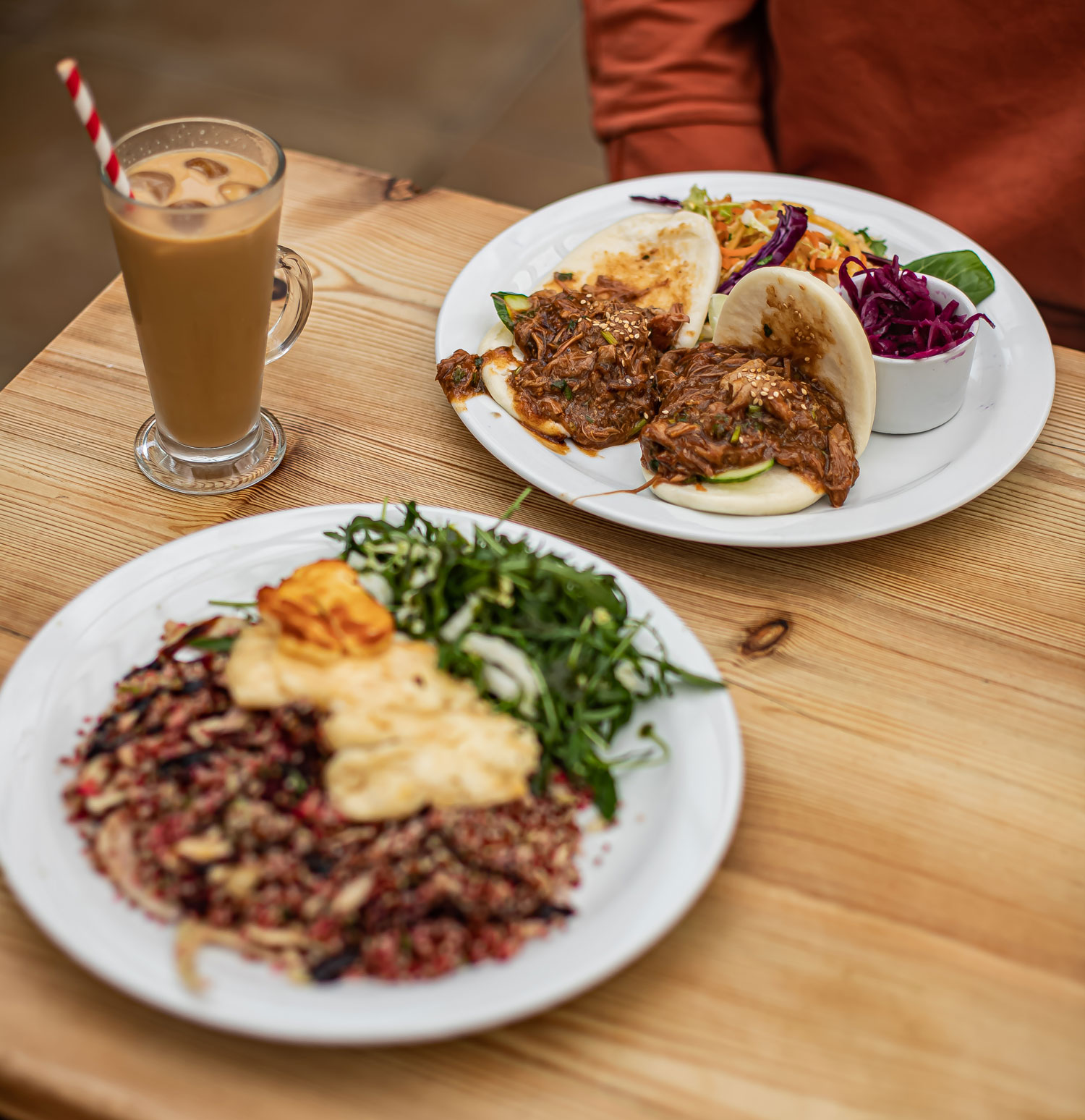 Make sure to arrive with an empty stomach because on site they have a restaurant serving delicious organic food made with heritage vegetables & fruit plucked directly from the gardens at Heligan. Only 157 yards from soil to plate, it literally can't get fresher than that!
For dinner, you could head to a local pub or make a big bowl of pasta and cosy up on the sofa and watch a movie. I loved being able to save money and cook meals from my Hoburne holiday kitchen as this leaves more budget for activities and petrol (the rising price of gas isn't a joke anymore!). 
A visit to Cornwall isn't complete without a trip to Tintagel – a 13th-century castle where King Arthur was allegedly conceived, according to ya boy Geoffrey of Monmouth. Located 30 minutes north of St Mabyn, this beautiful coastal walk is where you can literally step through history among mediaeval ruins.

I recommend arriving at 10 am and allowing at least 2 hours to visit Tintagel to enjoy the spectacular views from the North Cornwall clifftops and take in all the history, however, you can spend longer here if you fancy more of a hike. Tickets are £16 for adults, kids under 5 for free and discounts for families. There's a cafe, museum and toilets on site so no need to bring much with you other than a water bottle and your camera. You'll be feeling peckish after touring this historic site so I recommend grabbing a Cornish pasty for lunch at the local bakery located next to the car park.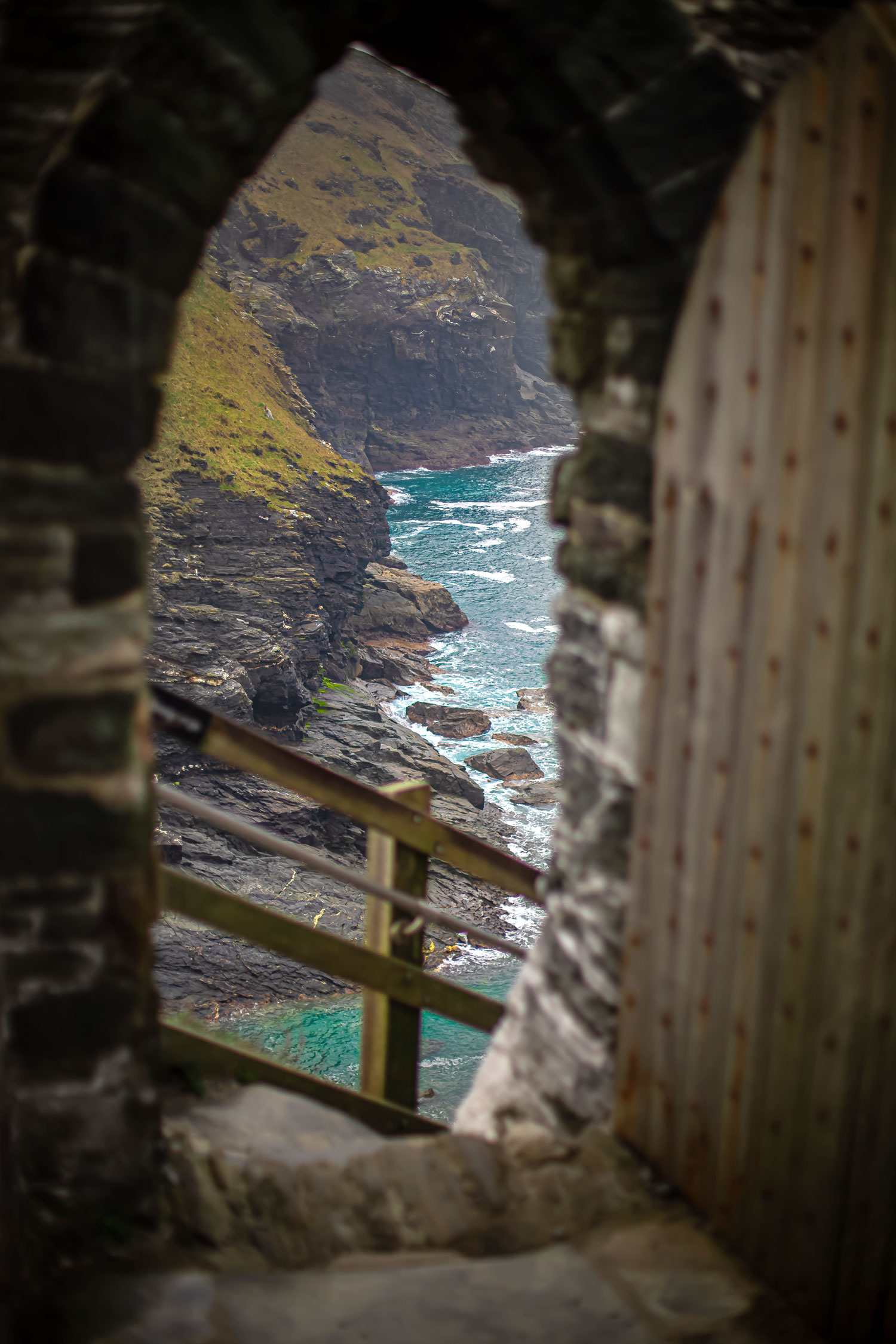 After trekking around Tintagel, you'll no doubt be ready to soak your feet in your private hot tub at your Hoburne holiday lodge. Spend the afternoon blissfully sipping on and sitting in bubbles with a view of the lush countryside. You can order an afternoon tea hamper from Classic Cornish Hampers complete with scones and prosecco. Remember, the Cornish way is jam FIRST, then cream.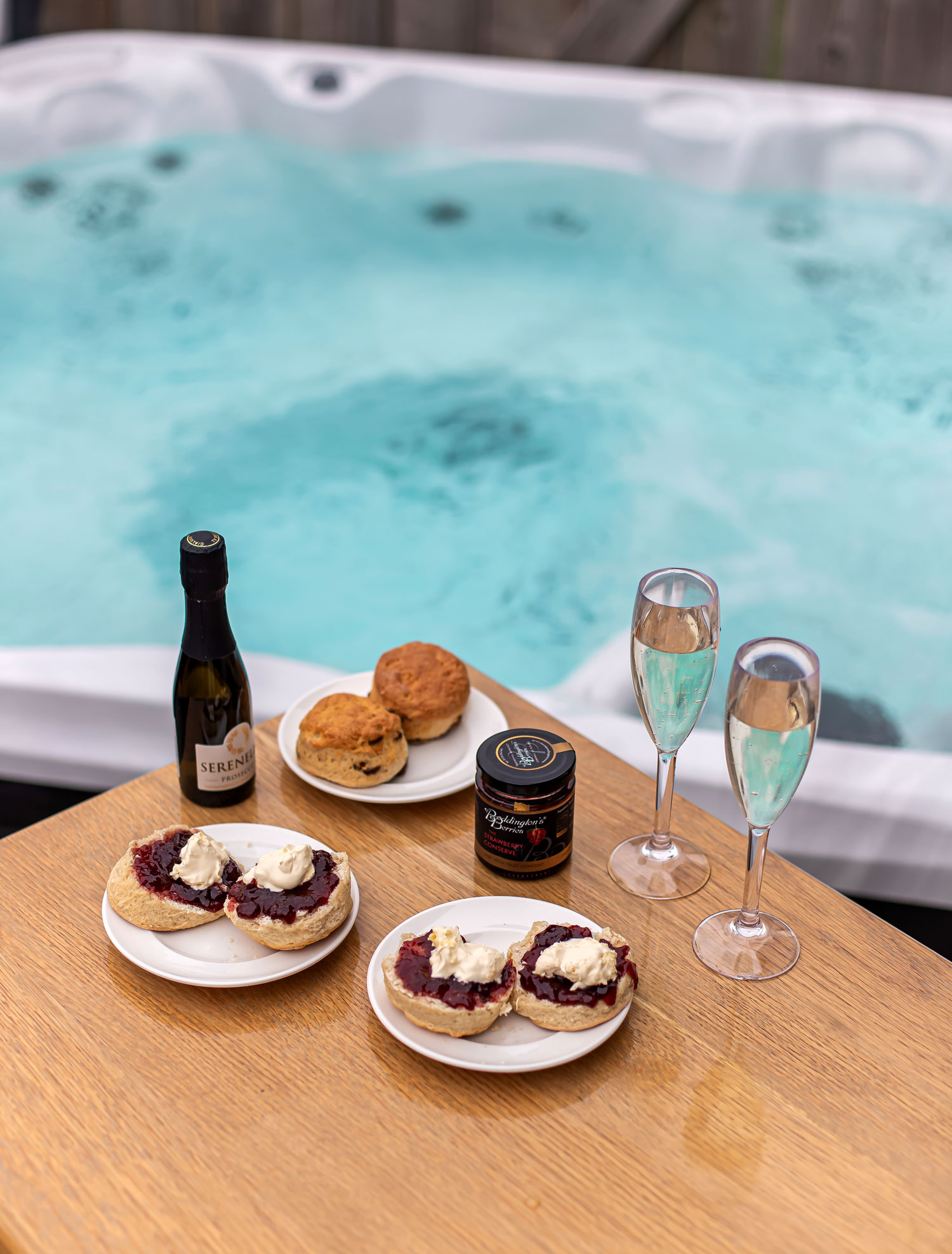 Your last day in Cornwall but certainly not your least. Enjoy one last lie-in at your Hoburne holiday lodge before checking out and making your way to Padstow (30 min drive), a charming fishing port where you can learn how to make Cornish gin! Tarquin's Gin offers an incredible gin distilling masterclass. Included in this workshop we received two gin cocktails which we sipped while we made a custom bottle of gin – selecting different botanicals to create your unique blend. You also get to label your bottle and seal it with hot wax. Admission is £85 per person which is amazing value for a 2-hour class, 2 cocktails and a bespoke 70cl bottle of gin to take home. I can't recommend this experience enough to my fellow gin lovers.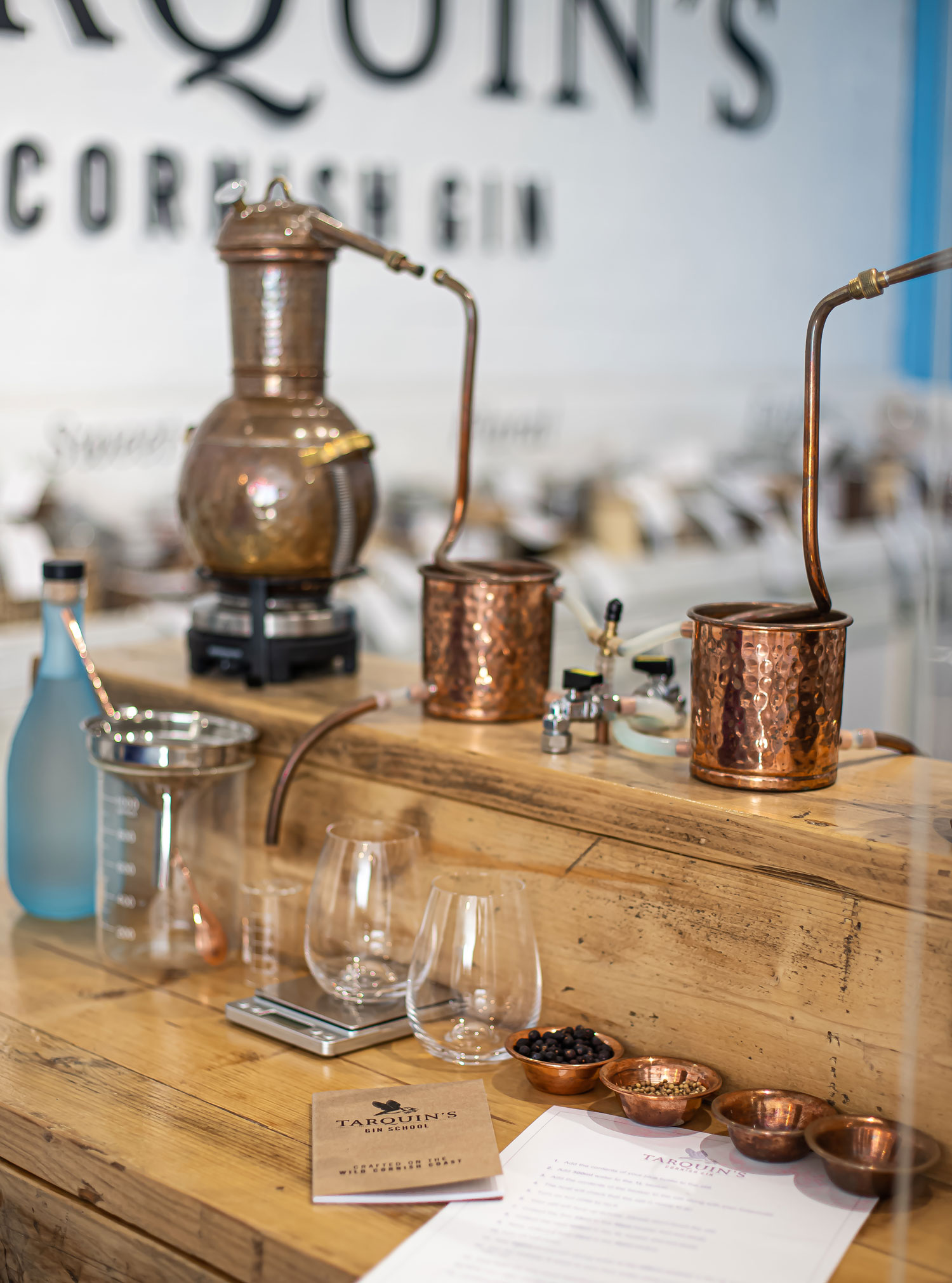 Following on from your gin awakening, you can't miss eating at Rick Stein's iconic flagship restaurant in Padstow, where his legacy began. The Seafood Restaurant first opened in 1975 and has been serving delectable fresh seafood dishes ever since. There's a 3-course set menu for £39.95 however if you order à la carte, I can recommend the scallops or lobster if you're feeling boujee.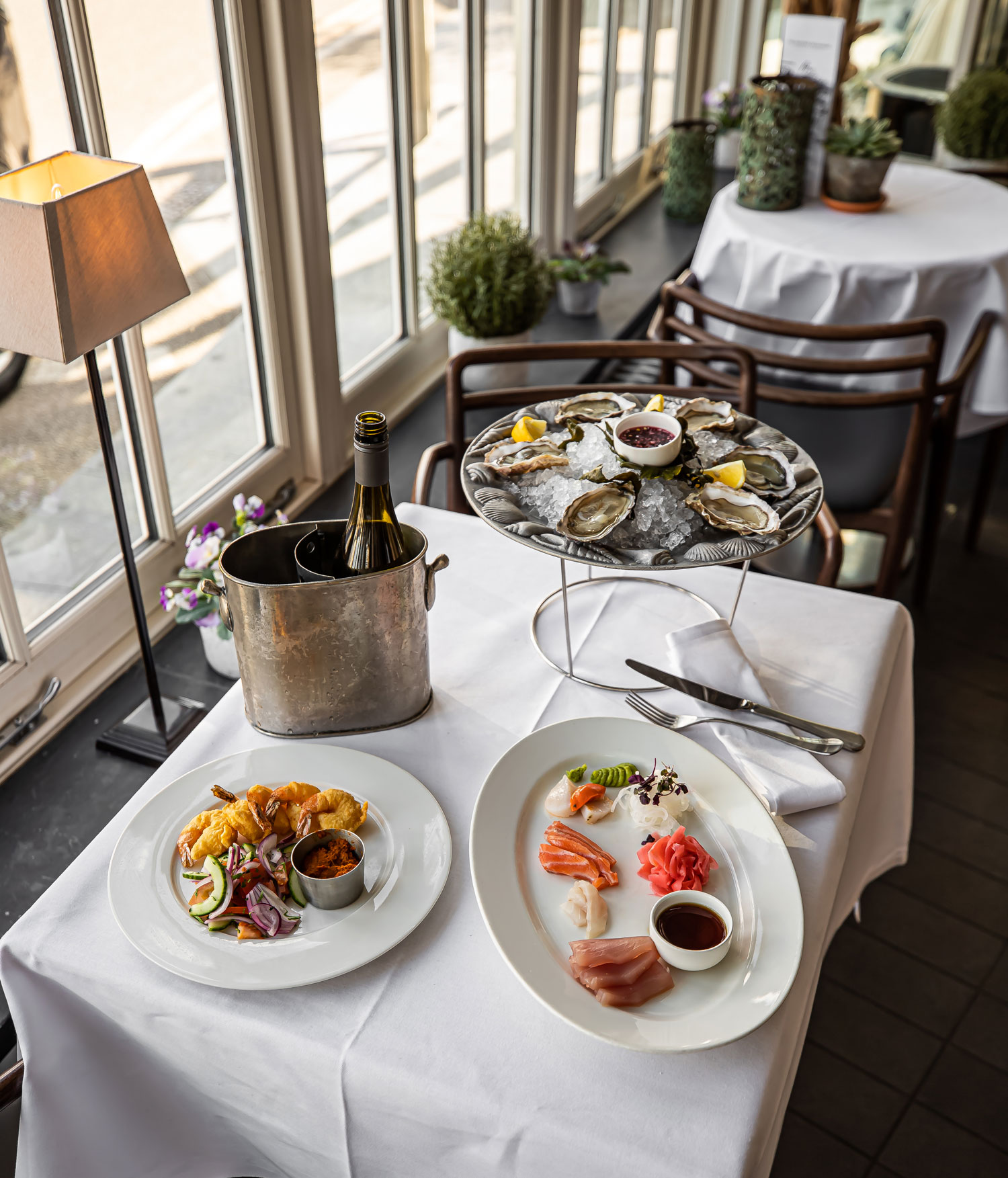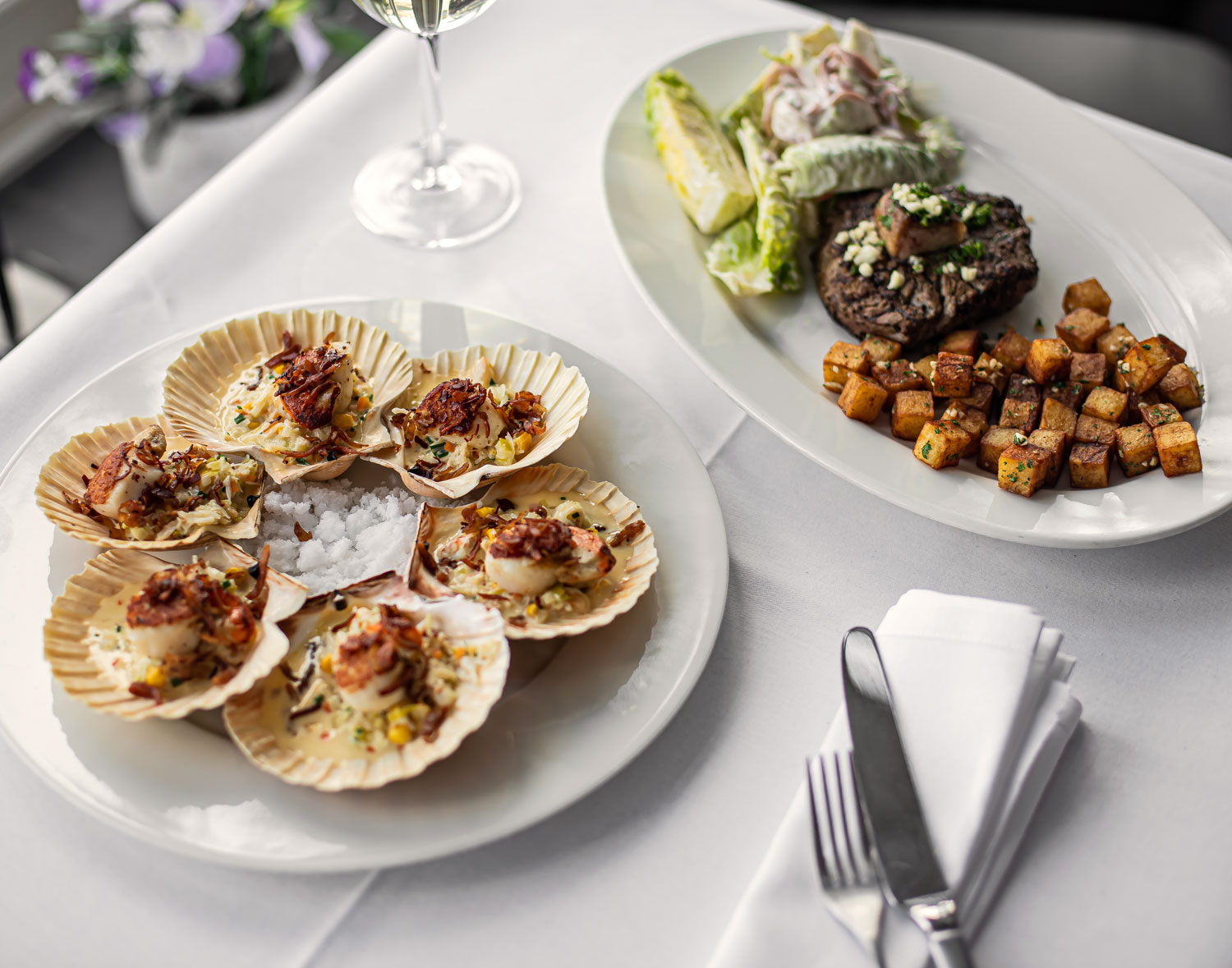 Before leaving Padstow, make sure to grab a Cornish ice cream and stock up on some Cornish fudge for your car journey home.
While this Cornwall itinerary is only a small taste of what Cornwall has to offer, this 4-day holiday is guaranteed to leave you feeling relaxed and recharged. If you're staying longer I also recommend visiting Port Isaac, Newquay and The Eden Project — all located just 30 minutes from Hoburne St Mabyn.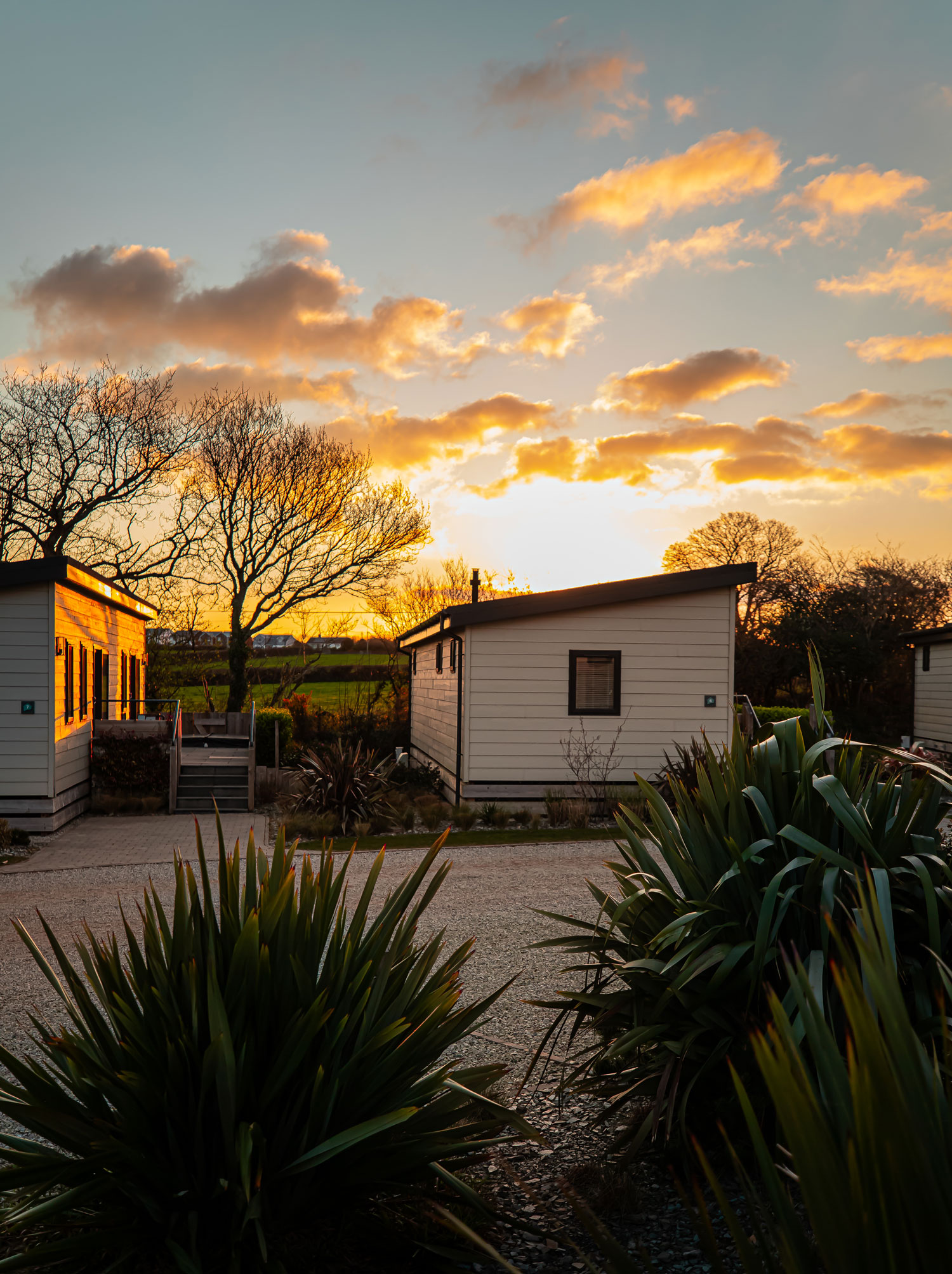 Getting to & around Cornwall
Driving is the best way to easily get around in Cornwall and it's around a 4-5 hour drive from London. If you don't have your license, you can catch trains from London Paddington or a direct flight to Newquay Airport (1 hour from London). Buses and trains are available to get between places in Cornwall however the journey times are considerably longer than driving so you might want to opt for a taxi to certain locations.
Tickets are £14.85 or £23.85 with a glass of Nyetimber Classic Cuvée. Note: Tickets are considerably cheaper when you book online.
Tickets are £14.85 or £23.85 with a glass of Nyetimber Classic Cuvée. Note: Tickets are considerably cheaper when you book online.