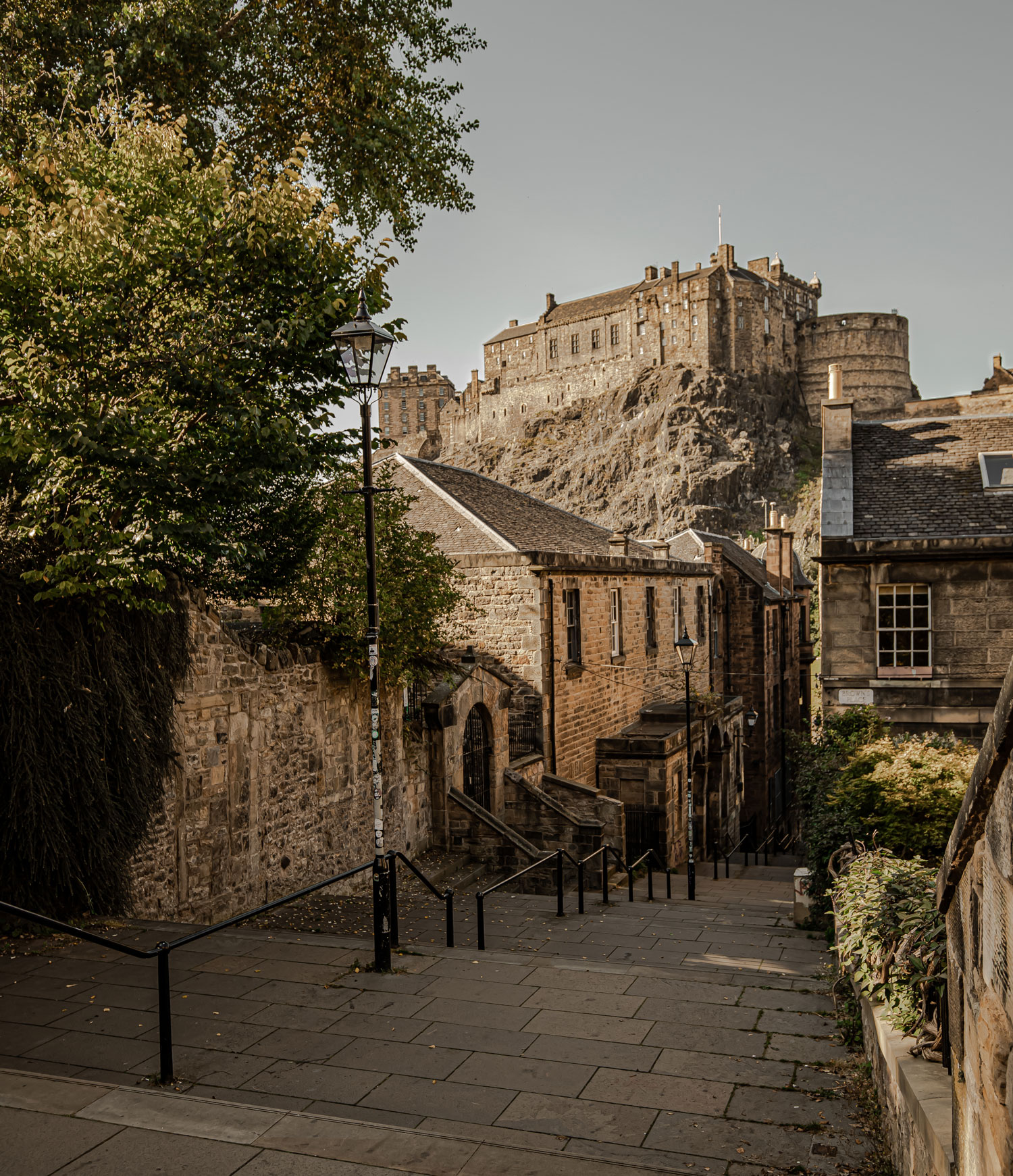 — This article contains some PR experiences, all words and opinions are my own —
It's impossible to not fall head over heels in love with Scotland's capital and its irresistible old-world charm, magical mysteries and medieval history. Edinburgh is one of those places where even if it's pissing it down with rain (and chances are, it will!), you are still going to have a perfect day. In Edinburgh, you'll get the chance to step on the same cobblestone paths Scottish royals once walked, explore uncovered underground cities, drink more whisky/gin than water and indulge in a modern foodie scene and bustling nightlife. In this guide, I've put together an extensive list of 30 of the best things to do, the top places to eat & drink and where to stay in this charming city.
Top 30 Things To Do in Edinburgh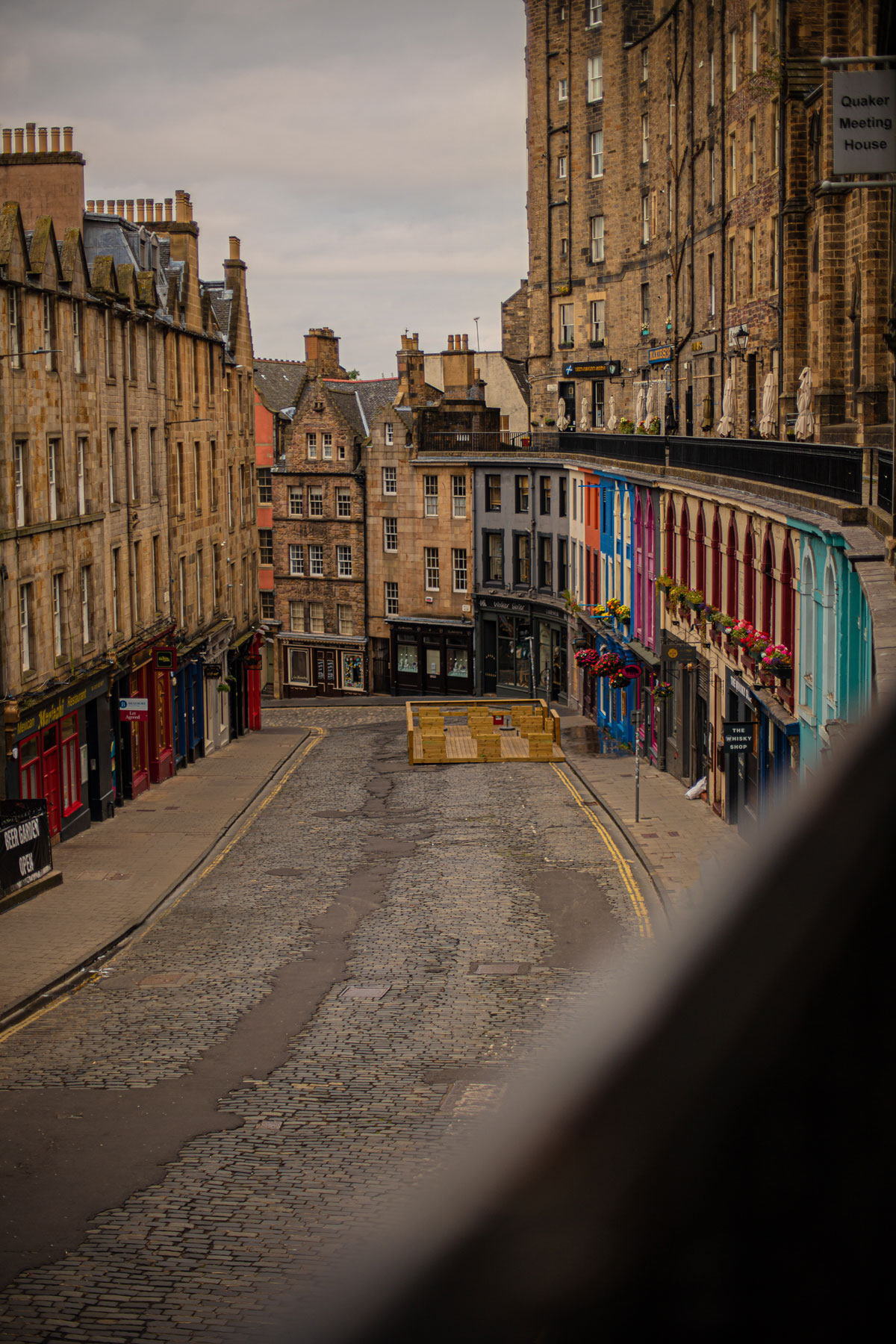 She's iconic, she's historic and she's the inspiration behind Diagon Alley! Victoria Street is the most famous street in Edinburgh (along with the Royal Mile) due to its rainbow-coloured shop fronts and winding cobblestone sloped path. If you consider yourself a Potterhead, you'll want to check out Museum Context (formerly known as Diagon House) – a Harry Potter shop and magical immersive experience. For the rest of us muggles, you'll find plenty of shops worth browsing including a Cheesemonger and various boutiques selling whisky, skincare, arts & crafts and vintage clothing.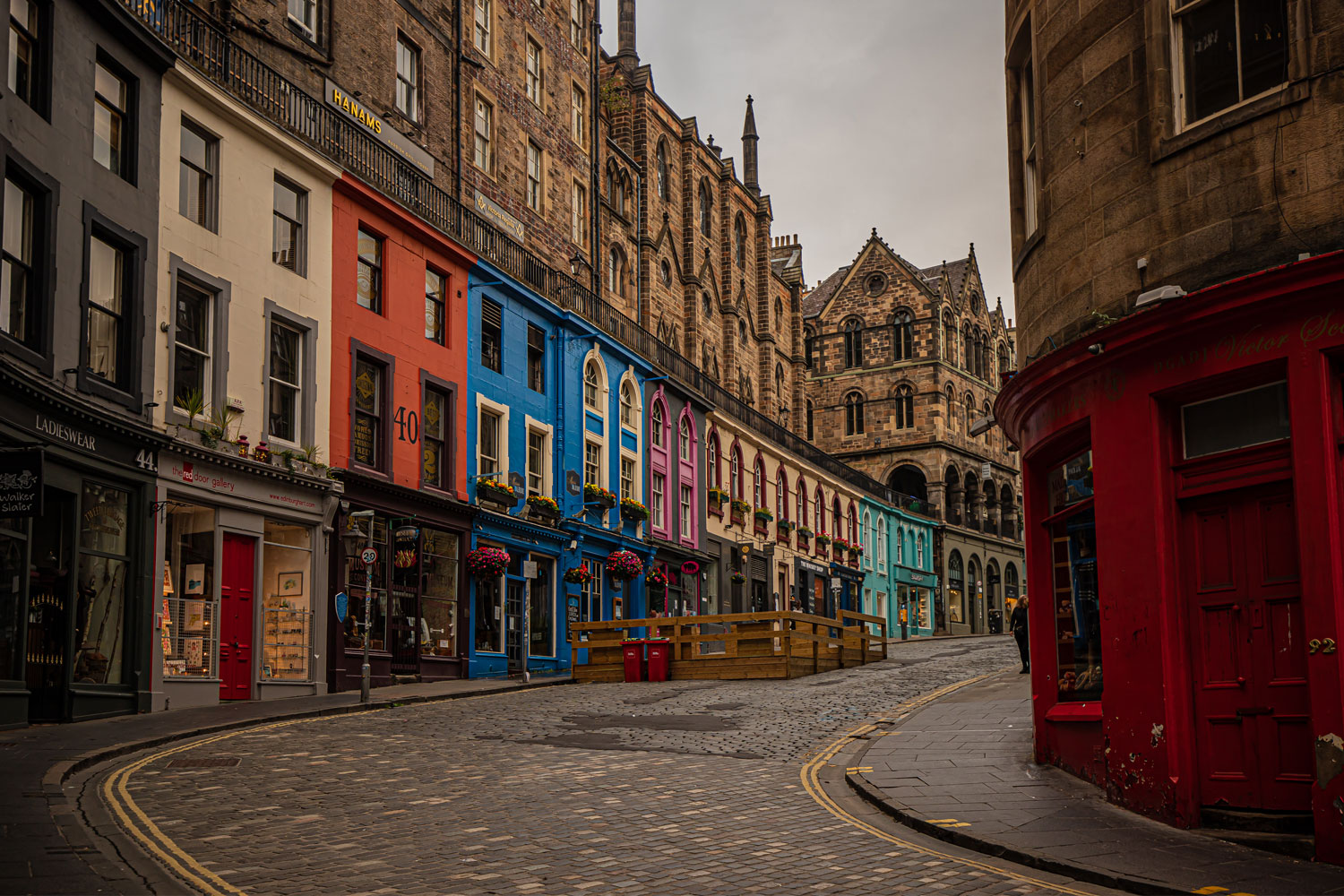 Dean Village is only a 5-minute stroll from the bustling Princes Street however you will feel like you've stepped into a Brothers Grimm fairy tale. You won't regret making a visit to this bucolic oasis and walking along Water of Leith — one of Edinburgh's most scenic routes which will lead you to the Scottish National Gallery of Modern Art.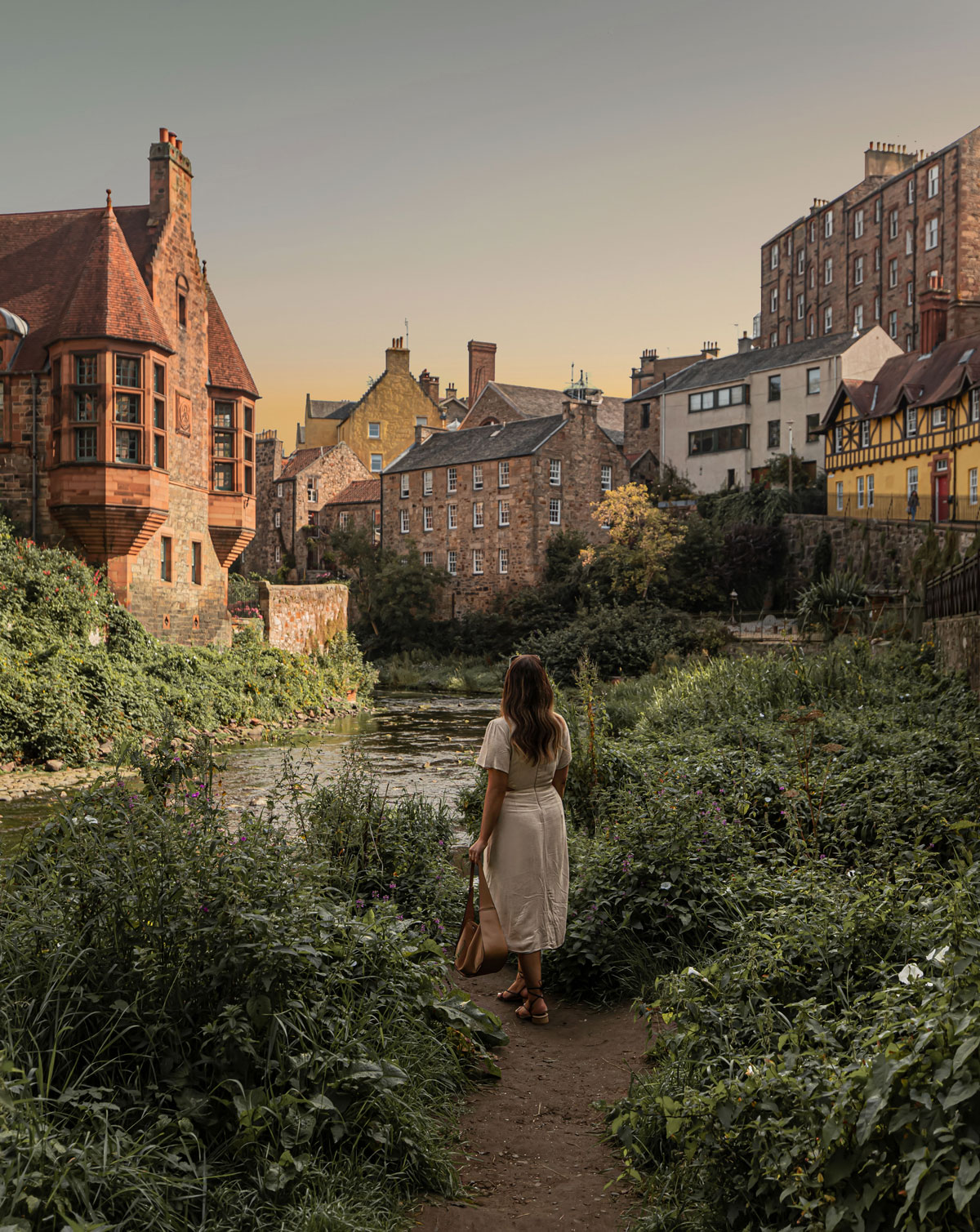 The best things in life are for free, and this is one Edinburgh experience that won't cost you a pence — instead, you'll pay for it with burning calves and thighs, but trust me it's worth it! Take a short yet steep 5-minute hike up to Calton Hill to watch the sunset and see Edinburgh's most famous landmarks bathe in a golden glow.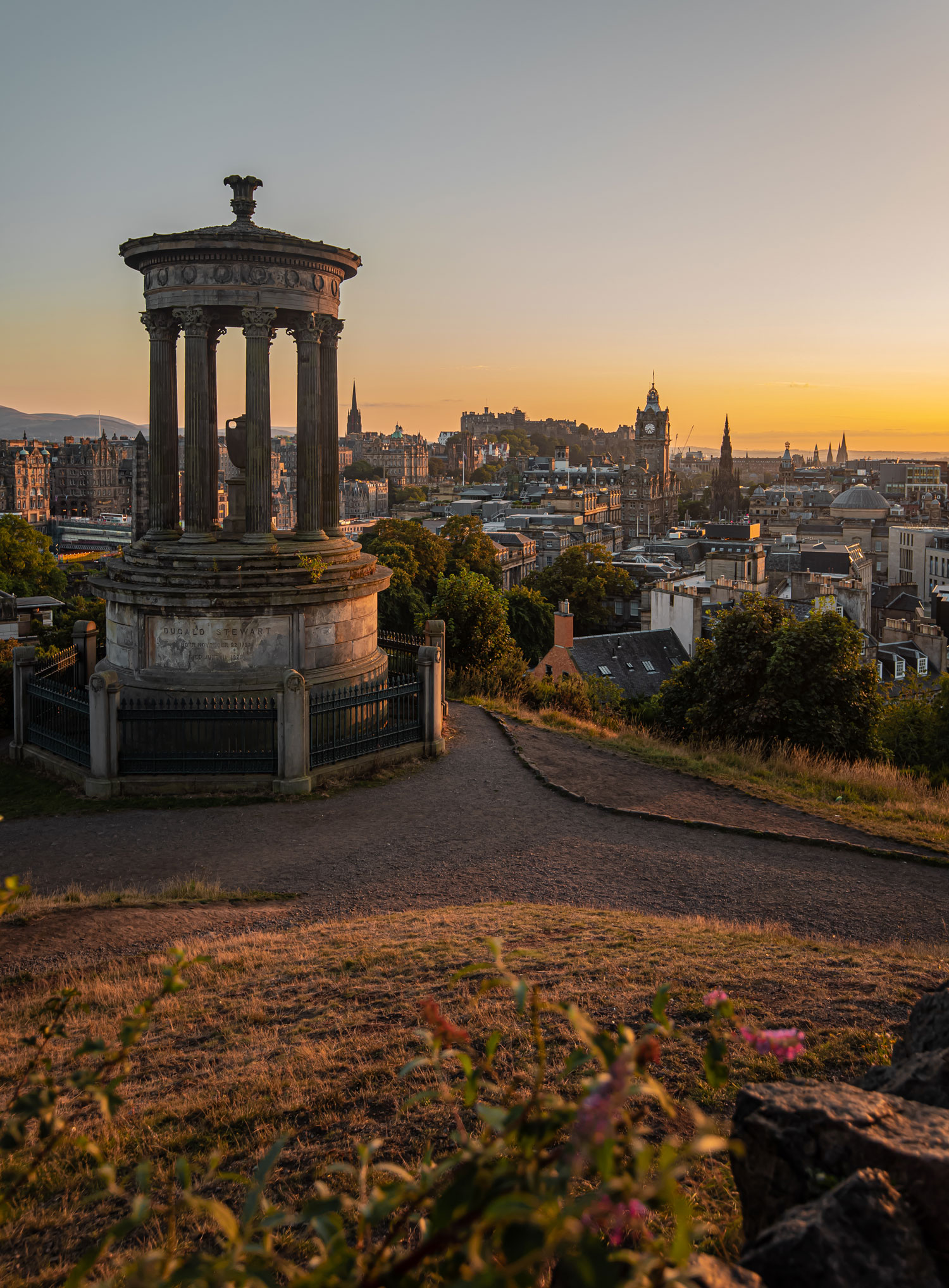 The Real Mary King's Close
Did you know Edinburgh has an underground city? Mary King's Close (close = Scot's term for alleyway) was hidden for hundreds of years until it was rediscovered in 1949. On this one-of-a-kind tour, you will get an exclusive look at what life was like for the inhabitants of Mary King's Close was during the 18th century. You'll walk through houses where families lived, worked and perished (from the Black Death) and where Mary Queen of Scots was once imprisoned. The tour goes for 1-hour and tickets are £18.95. 
Upon entering this antiquarian shop you will immediately be hit with the undeniable smell of vintage books — one of my favourite scents actually, so much so I wish it were available as a perfume! Armchair Books sells thousands of second-hand and rare titles and inside you will find floor to ceiling shelves packed with literary gems.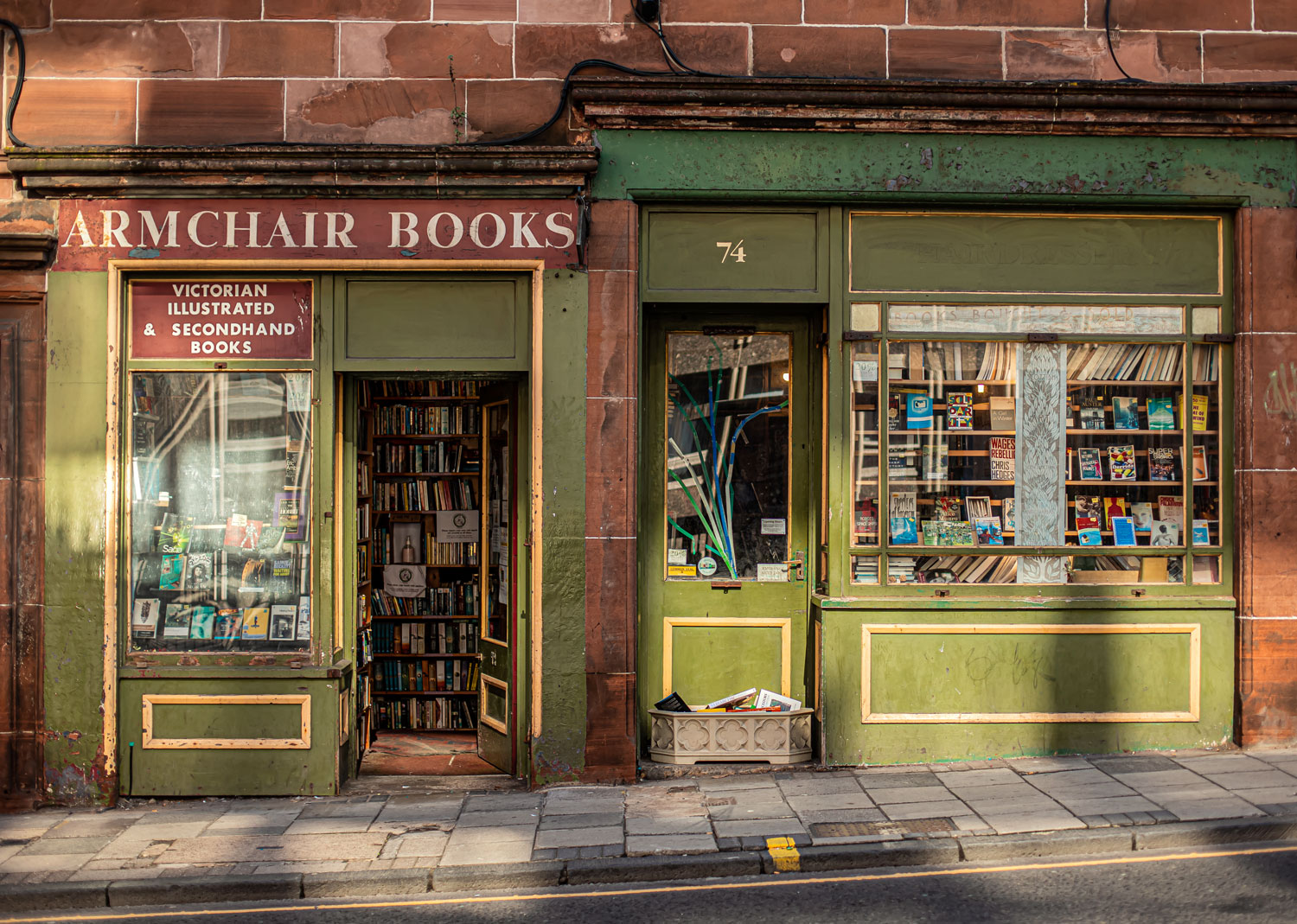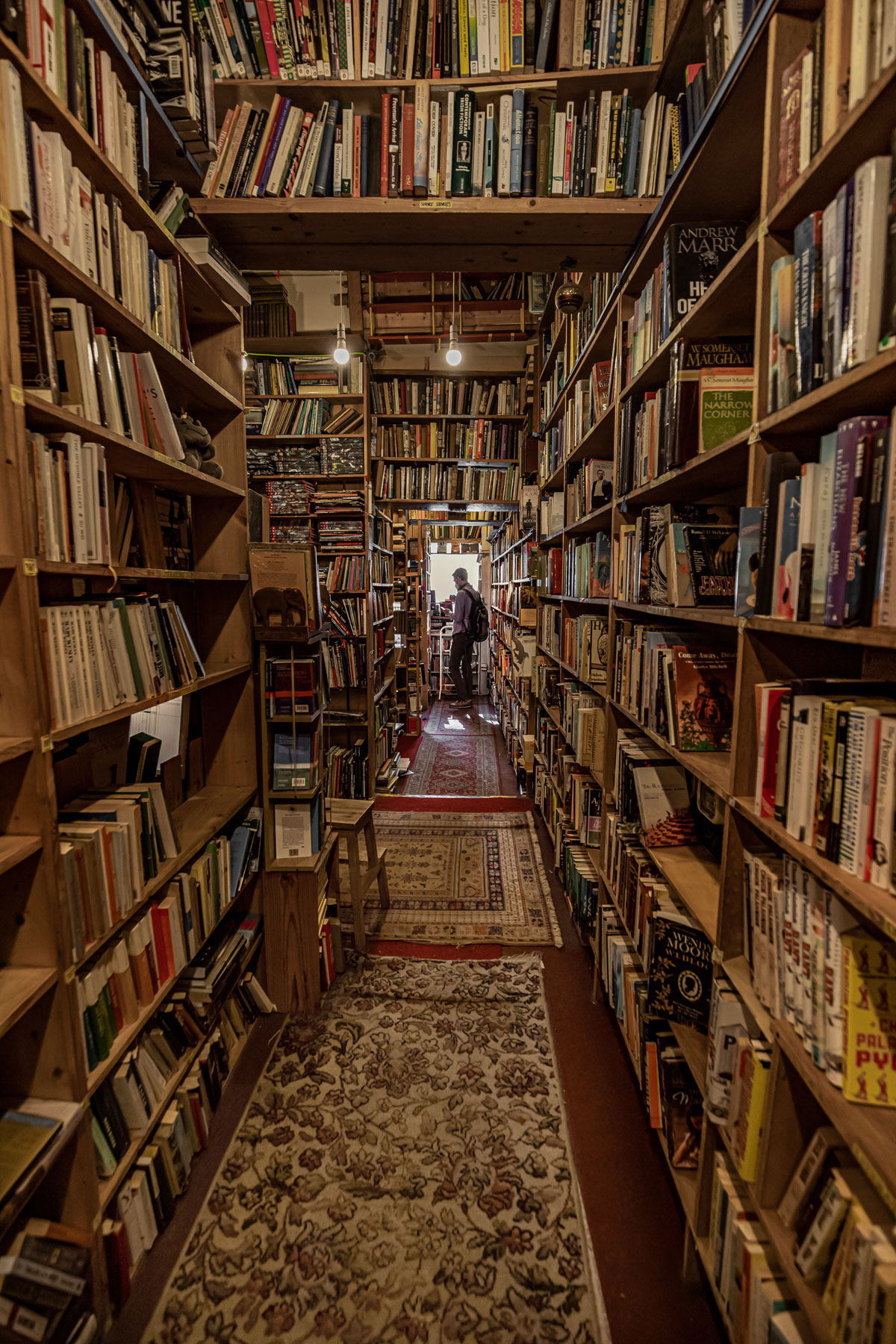 You won't need to ask for directions for the castle while in Edinburgh, you simply need to look up as you can see it standing proudly from just about any direction. Is it worth paying the ticket price to enter the castle? Absolutely! How often can you get the opportunity to walk where such prominent royal figures once lived and historic battles took place. I recommend allocating between 2-3 hours to soak up all the history and to get the audio guide for a fully immersive experience. Admission tickets are £17.50 for adults.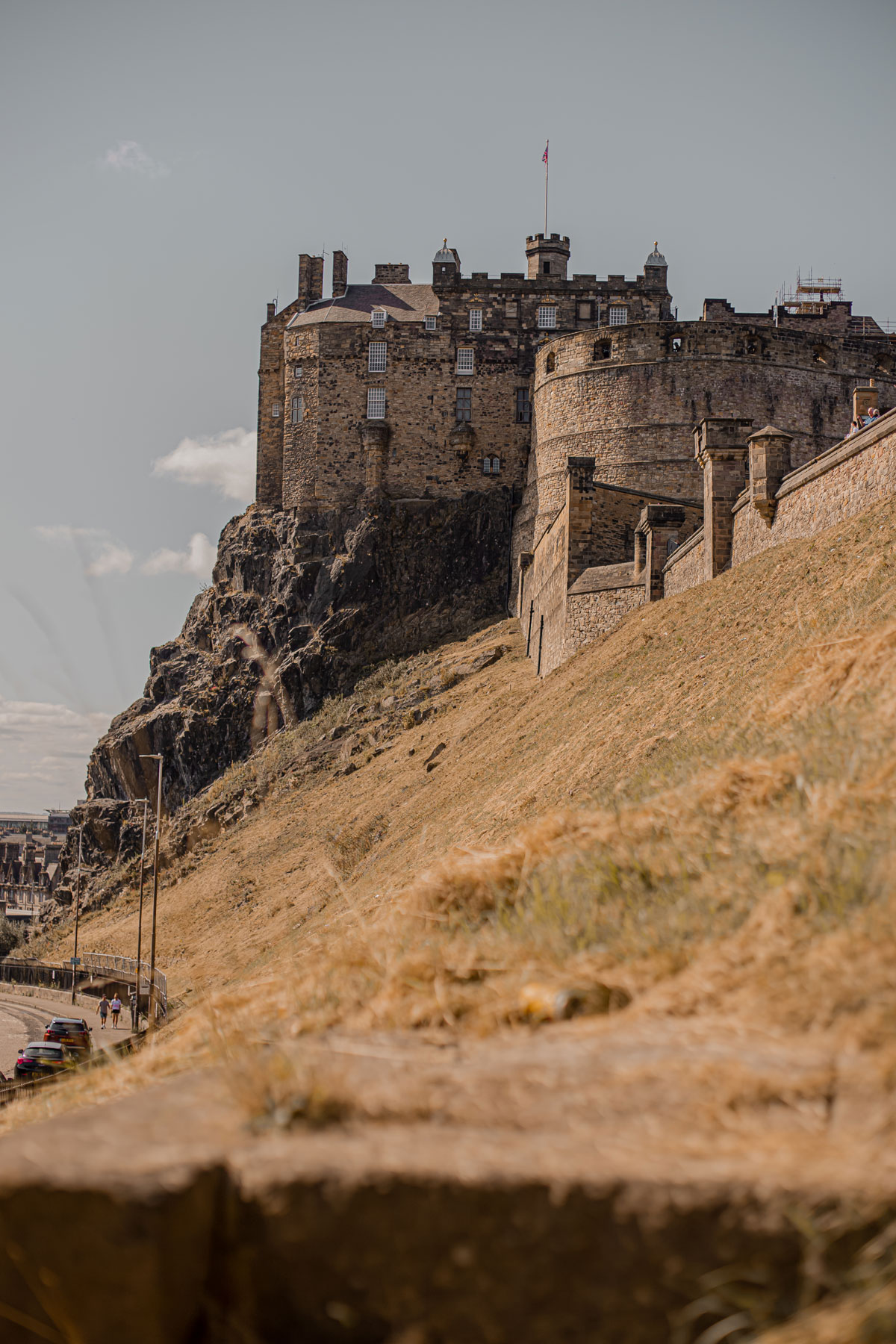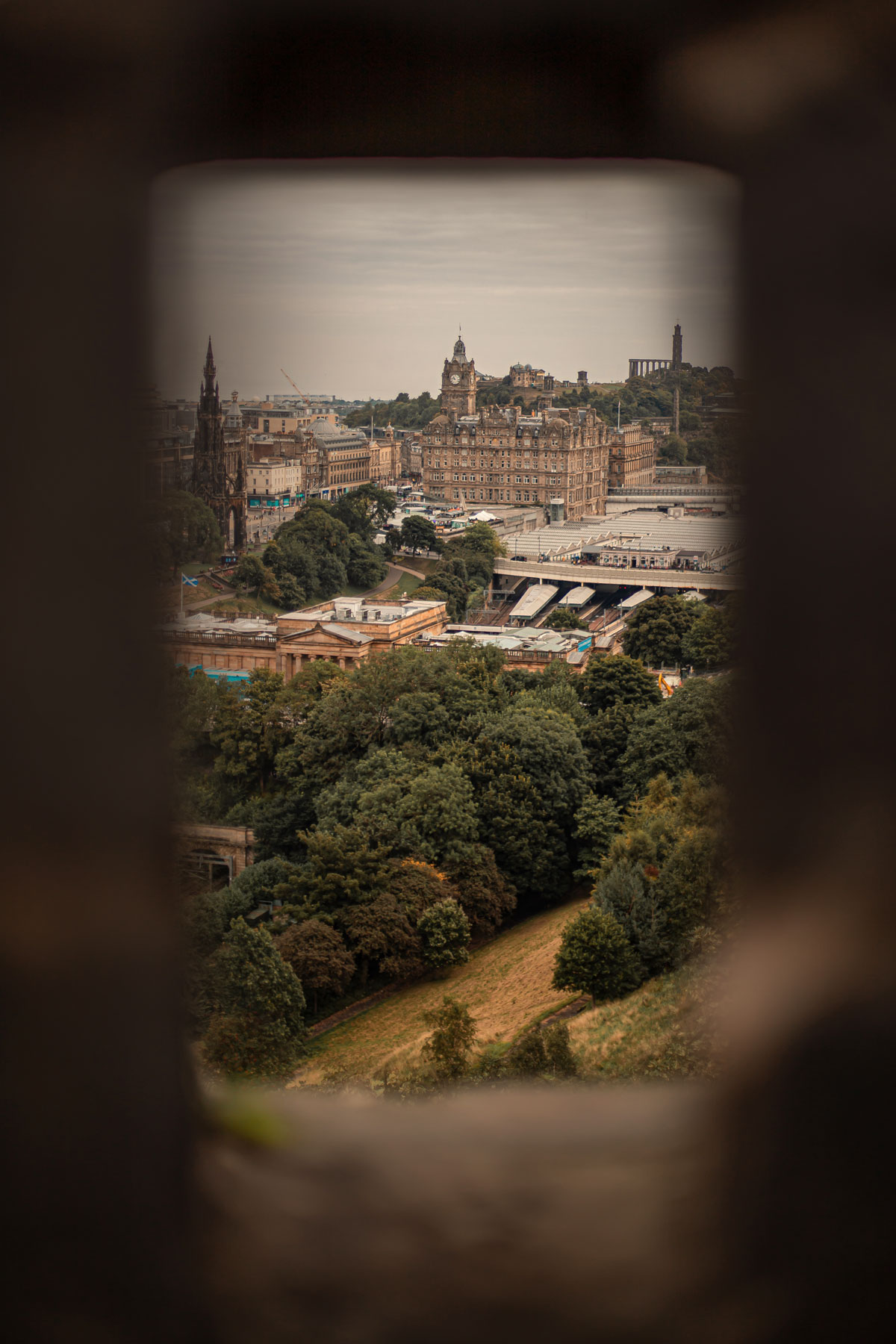 This quaint bohemian suburb is filled with stunning Georgian + Victorian terraced houses, trendy gastropubs and boutiques. While in Stockbridge, make sure to take a wee stroll through Circus Lane, visit the Potted Garden, grab a coffee from Söderberg bakery and have a gander at the indie bookshop, Golden Hare Books. On Sundays, there is an amazing farmers market held in Jubilee Gardens. If you're visiting in June, you can't miss the annual Stockbridge Duck Race where hundreds of yellow rubber ducks are raced down the Water of Leith.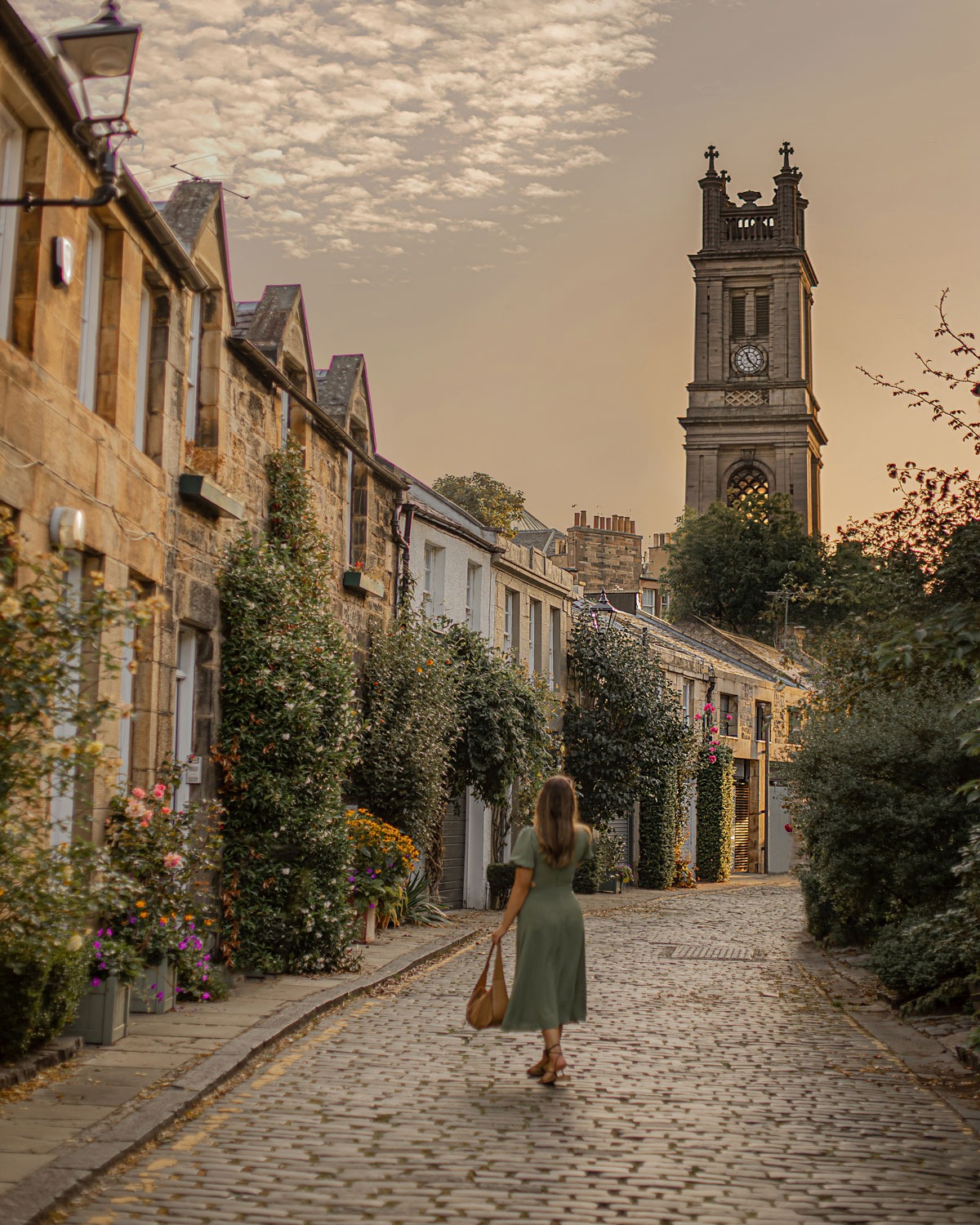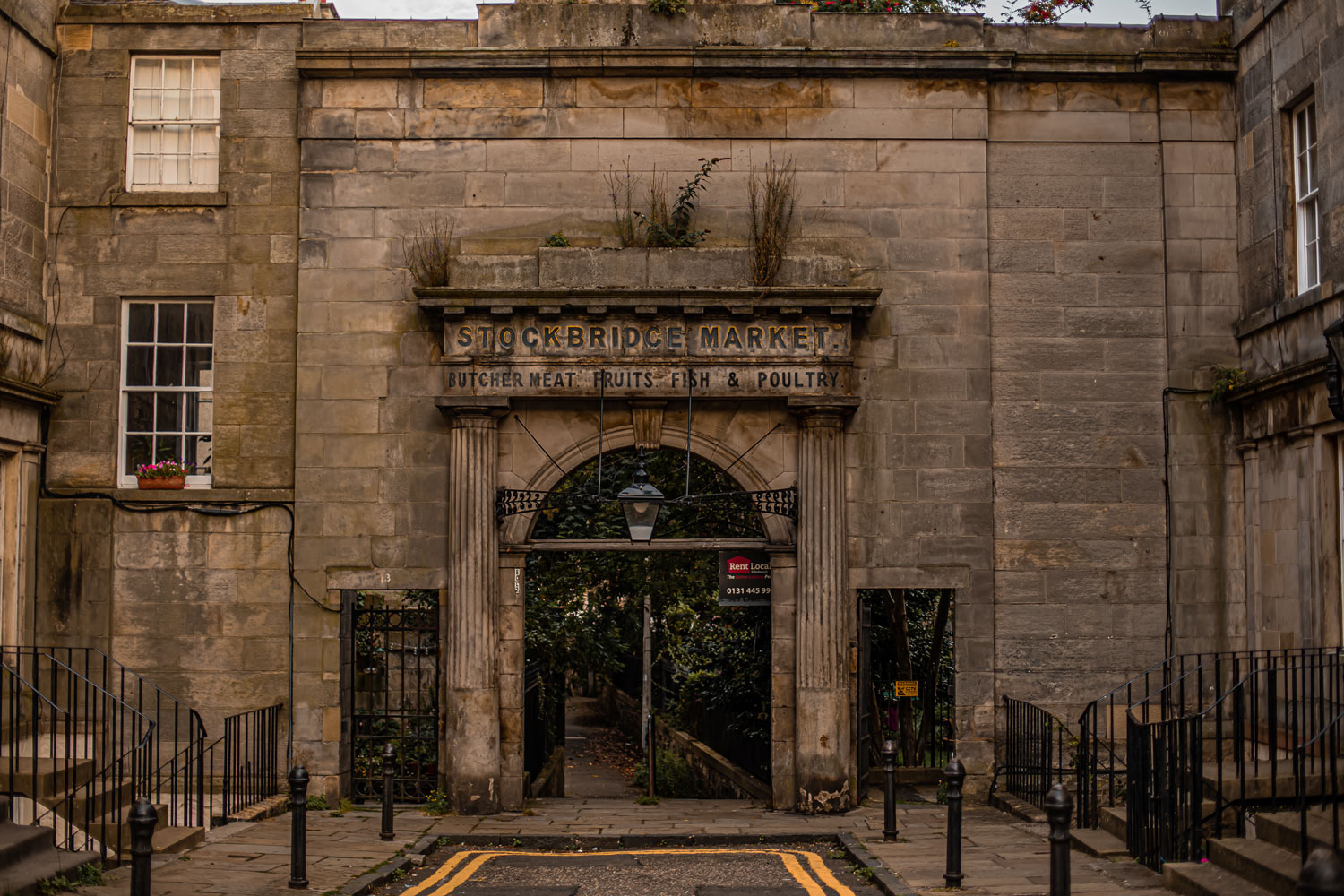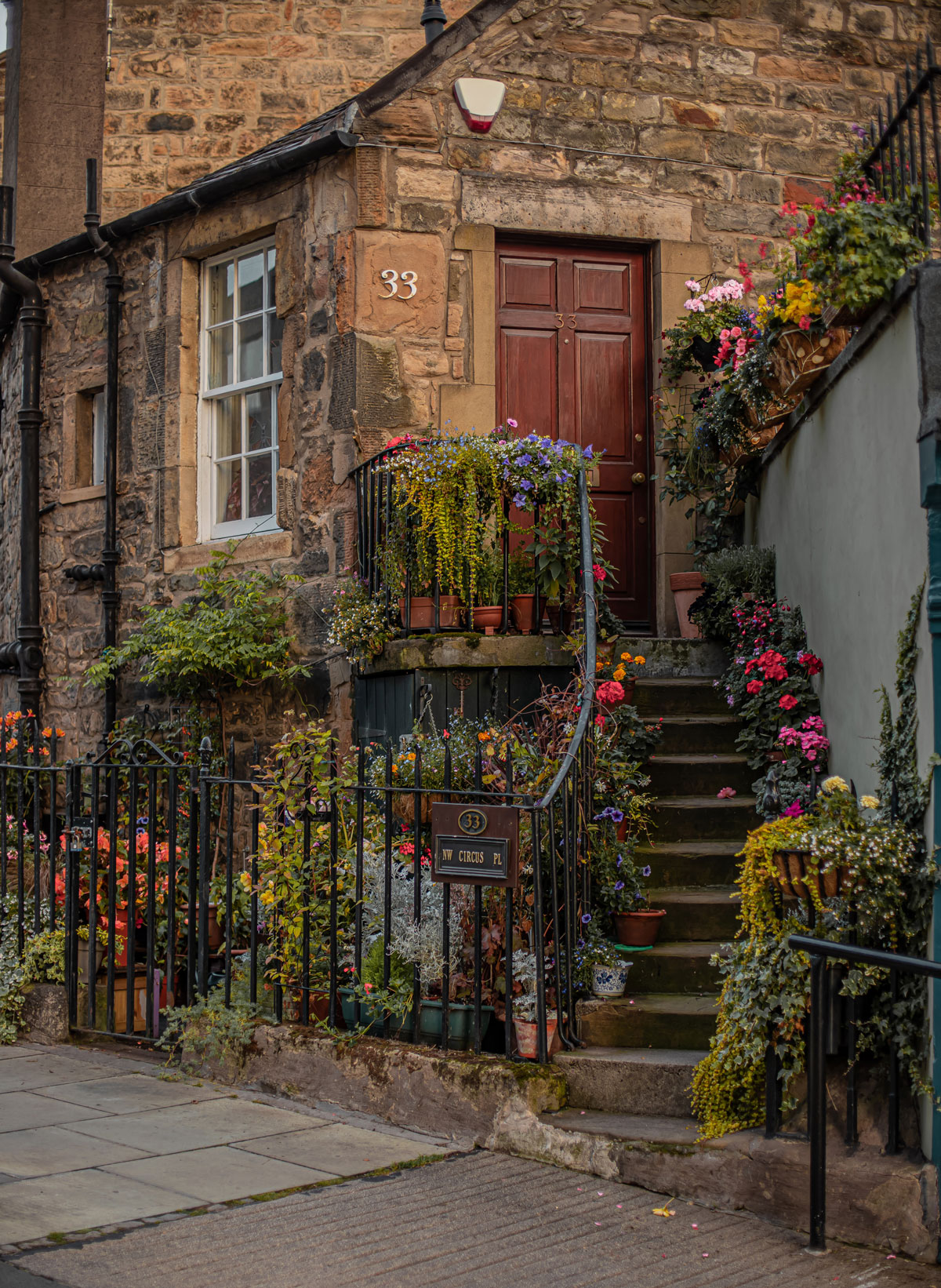 Johnnie Walker Princes Street Tour
We visited the brand new Johnnie Walker Princes Street, a 6-storey treasure trove of whisky in all its forms as well as a stunning rooftop bar and restaurant. Here we attended the Johnnie Walker Journey of Flavour Tour, a 90-minute multi-sensory, immersive tour by our guide Les, a man that embodied who you imagine when you think of a whisky drinker! The tour turns the rich history of Johnnie Walker and whisky in Scotland into a theatrical adventure, it was like Disneyland for adults.
The tour includes three drinks that are personalised to you based on a flavour profile quiz you complete before you even arrive! The whisky cocktails I had selected for me were incredible and refreshingly surprising as a non-whisky drinker. The experience was of exceptional value at £25 for the tour and three drinks. I can't recommend it enough, it'll surprise you!
Edinburghers love their literature, so much so they built the largest monument in the world dedicated to a writer. Scott Monument is an impressive Victorian Gothic structure located in Princes Street Gardens and was built to pay tribute to Scottish author Sir Walter Scott. Currently, the Scott Monument tour & viewing platform is closed (hopefully reopening soon!) however you can still see the monument in all its glory at any time. I recommend checking out the nearby Ross Fountain and the newly opened Jonnie Walker Experience which are both a few steps from the monument.
Day Tour of the Scottish Highlands & Loch Ness
If you're planning on a longer stay in Edinburgh, I recommend getting a taste of the highlands during this intimate bus excursion through dense Scottish landscapes. Jeff (our driver and guide) was very apologetic for the typical Scottish weather on the day of our trip (in fact it was the only rainy day we experienced during our week-long visit) but when we got up into the highlands, the dewy misty conditions only added to the epic views of the many rolling hills, lochs, and mountains.
We travelled through Glencoe, Fort Agustus, Cairngorms National Park and opted for a boat tour on Loch Ness. The loch holds more water than all of the lakes and rivers in England and Wales combined at a terrifying 230 meters deep, 36km long and 2.7km wide — if you were a monster Loch Ness would 100% be the place to hide! We didn't happen to see Nessy on our trip but we like the idea that she/he/they is down there somewhere!
Prices for this day tour start from £53 per person, book online here.
Camera Obscura – a fun & interactive museum with five floors of over 100 optical illusions.
Climb Arthur's Seat – an extinct volcano with the best views of Edinburgh, the hike takes approximately one and a half hours.
Royal Botanic Garden Edinburgh – entry is free to the gardens however tickets must be purchased to visit the Glasshouse when it reopens.
Edinburgh Gin Distillery Tour – Edinburgh is not only famous for its whisky but also gin. One of my favourite gin brands offers gin tasting and making experiences at their distillery.
Scottish National Gallery of Modern Art – admission is free however it's recommended tickets are booked in advance.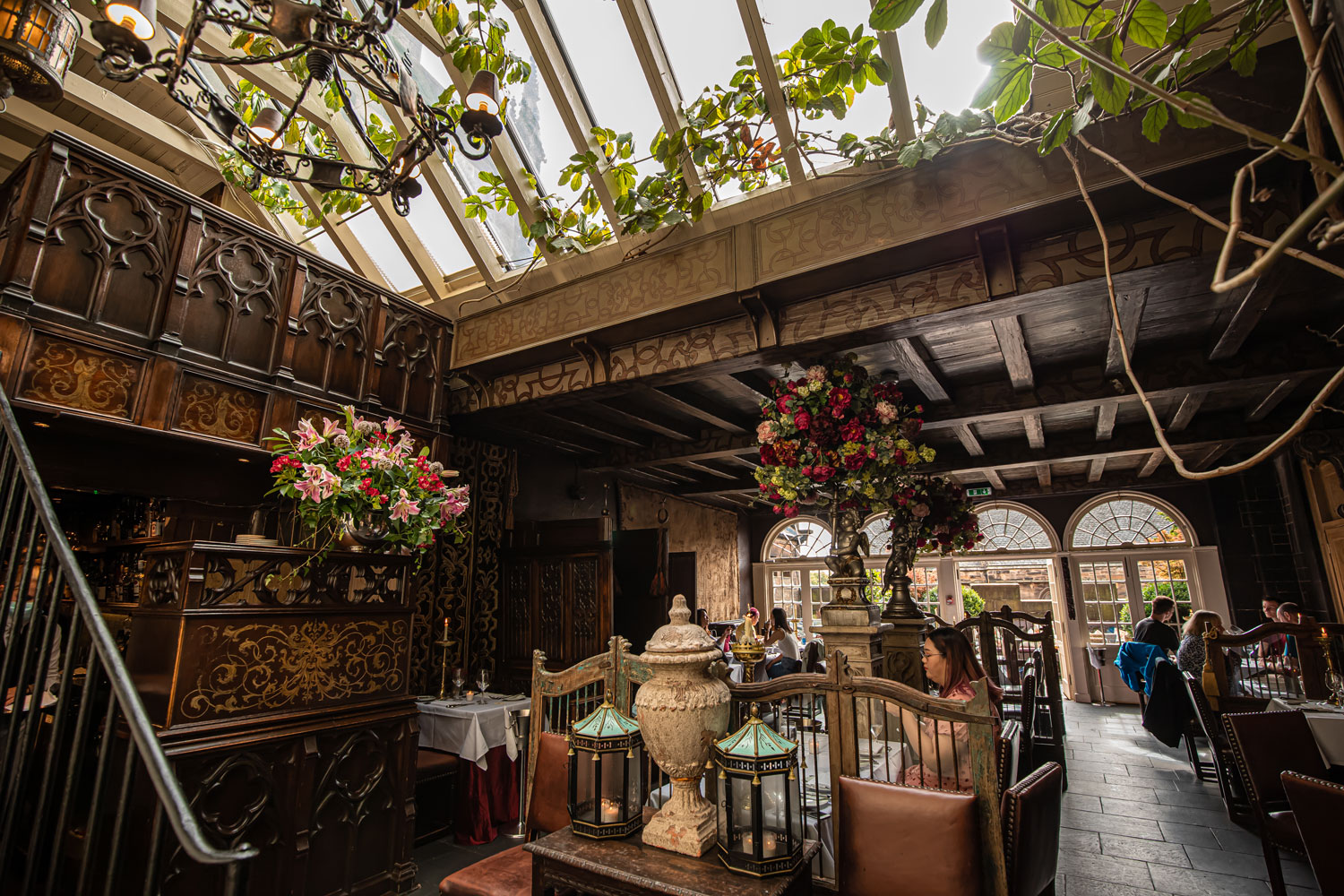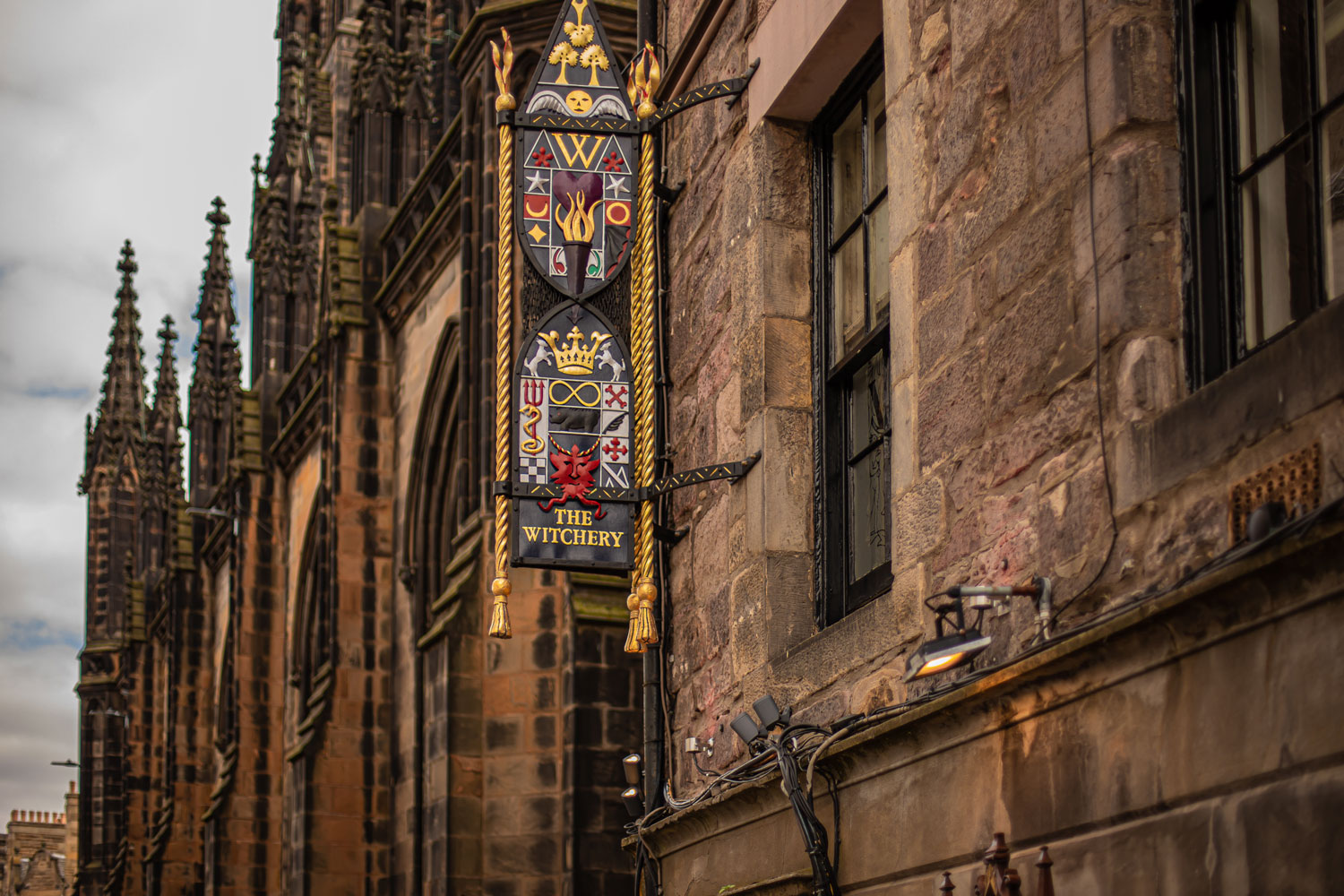 Usually, I recommend avoiding restaurants that are located right next to historic monuments as they are usually overpriced and a bit of a tourist trap however The Witchery was anything but. We enjoyed a romantic candlelit meal only metres away from where the Scottish Royals once lived. You'll have trouble deciding what to eat from their award-winning menu or where to sit – either in the 16th-century gothic dining room or in the picturesque Secret Garden, both equally as beautiful. The Witchery do a lunch special, 2 courses for £27 – make sure to book in advance as walk-in spots are rare.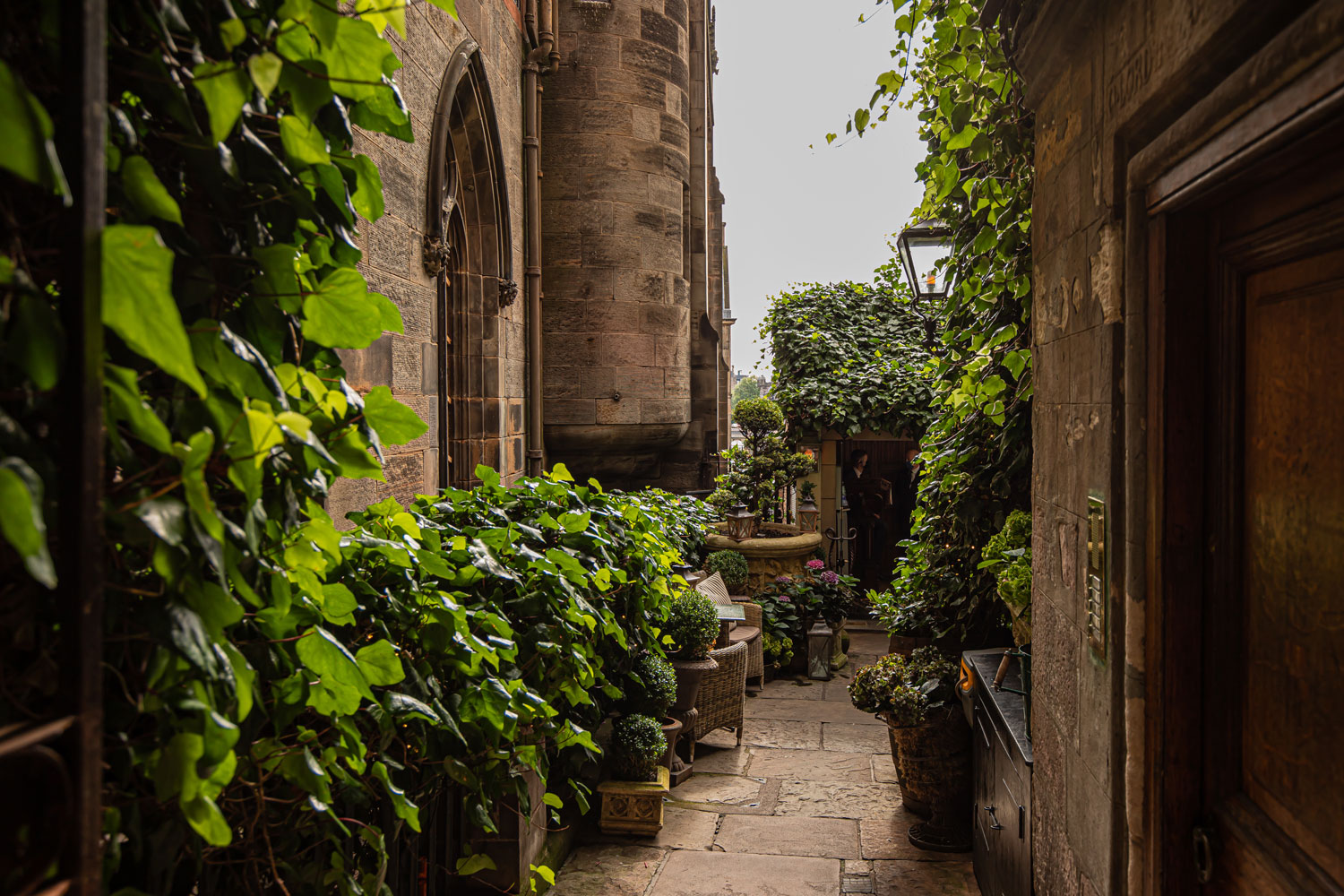 BABA on George street is a contemporary Mediterranean restaurant serving up mezze and charcoal grills inspired by Levantine flavours and with a noticeable Scottish influence. I recommend ordering a few dishes to share with your party. Standouts were the chargrilled broccoli, blackened sweet potato, slow-cooked lamb shoulder and their signature BABAganoush with pomegranate and mint.
Delicate French cuisine meets hearty Scottish meals at this trendy chic restaurant within the iconic Balmoral Hotel. The food at Brasserie Prince is exceptional, one of our most memorable meals in Edinburgh. I recommend ordering the Isle of Mull Scallops and a side of the Mac & Mull Cheddar Cheese, Rosemary & Bacon Crust!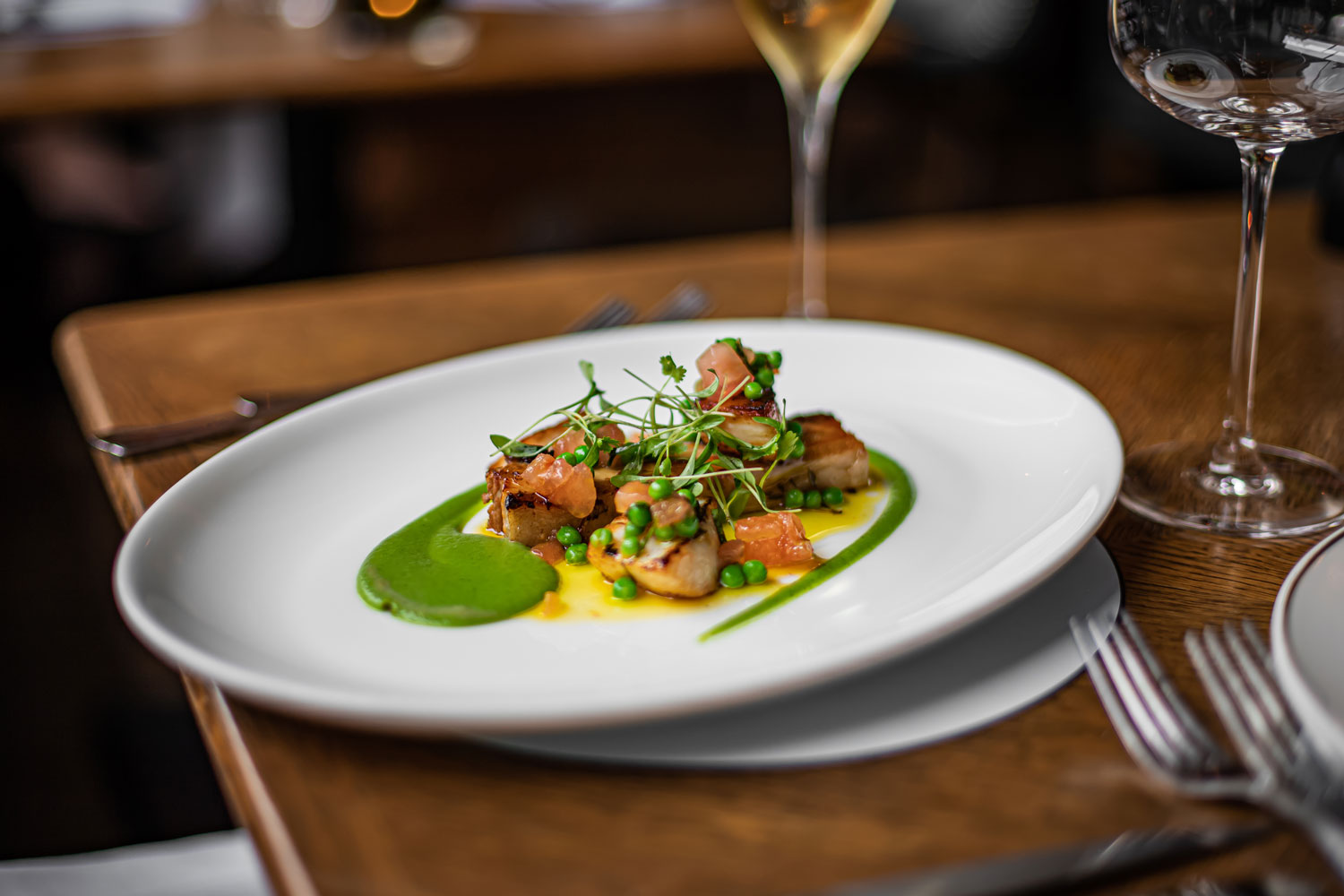 This independent coffee shop is the perfect place to grab a flat white to go or to cosy up in on those rainy Edinburgh days. The Milkman serves speciality coffee along with a tasty selection of pastries. Coffee connoisseurs make sure to mark this on your map!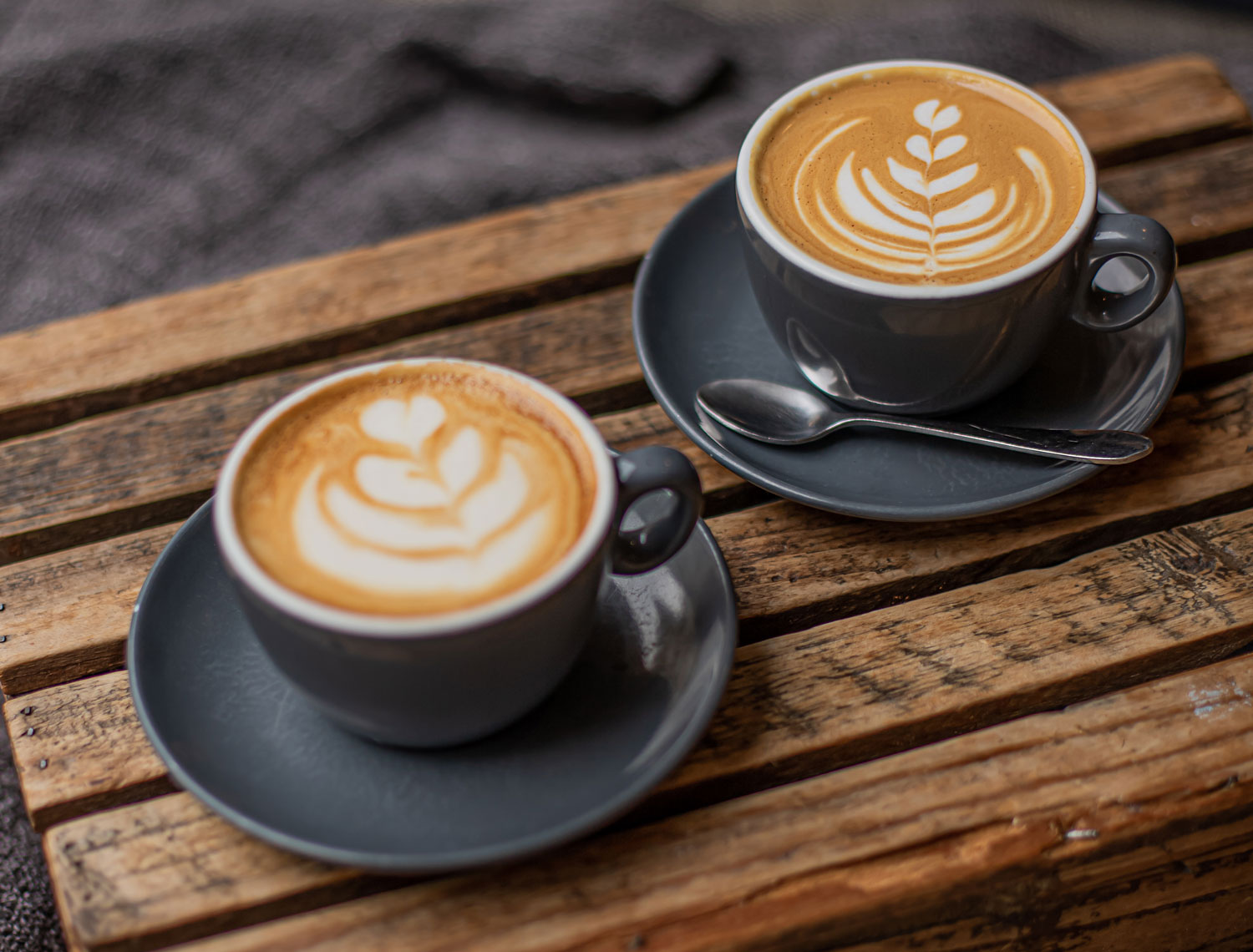 For an after-dinner tipple, head to Nor' Loft  — a sleek champagne rooftop bar at the top of Market Street Hotel. Try to get here for sunset if you can for spectacular views of the iconic Balmoral Clock! They also do small plates and seafood happy hours with £1 Oysters available every Thursday between 4 pm — 6 pm. 
You can't go to Edinburgh and not get ice cream from Mary's Milk Bar otherwise you're practically breaking Scottish law. This retro ice cream parlour serves homemade gelato and their famous hot chocolate, meaning you can indulge in something sweet no matter what the weather. Mary makes the ice cream fresh every single morning and flavours often sell out in the summer months so make sure to visit there around noon.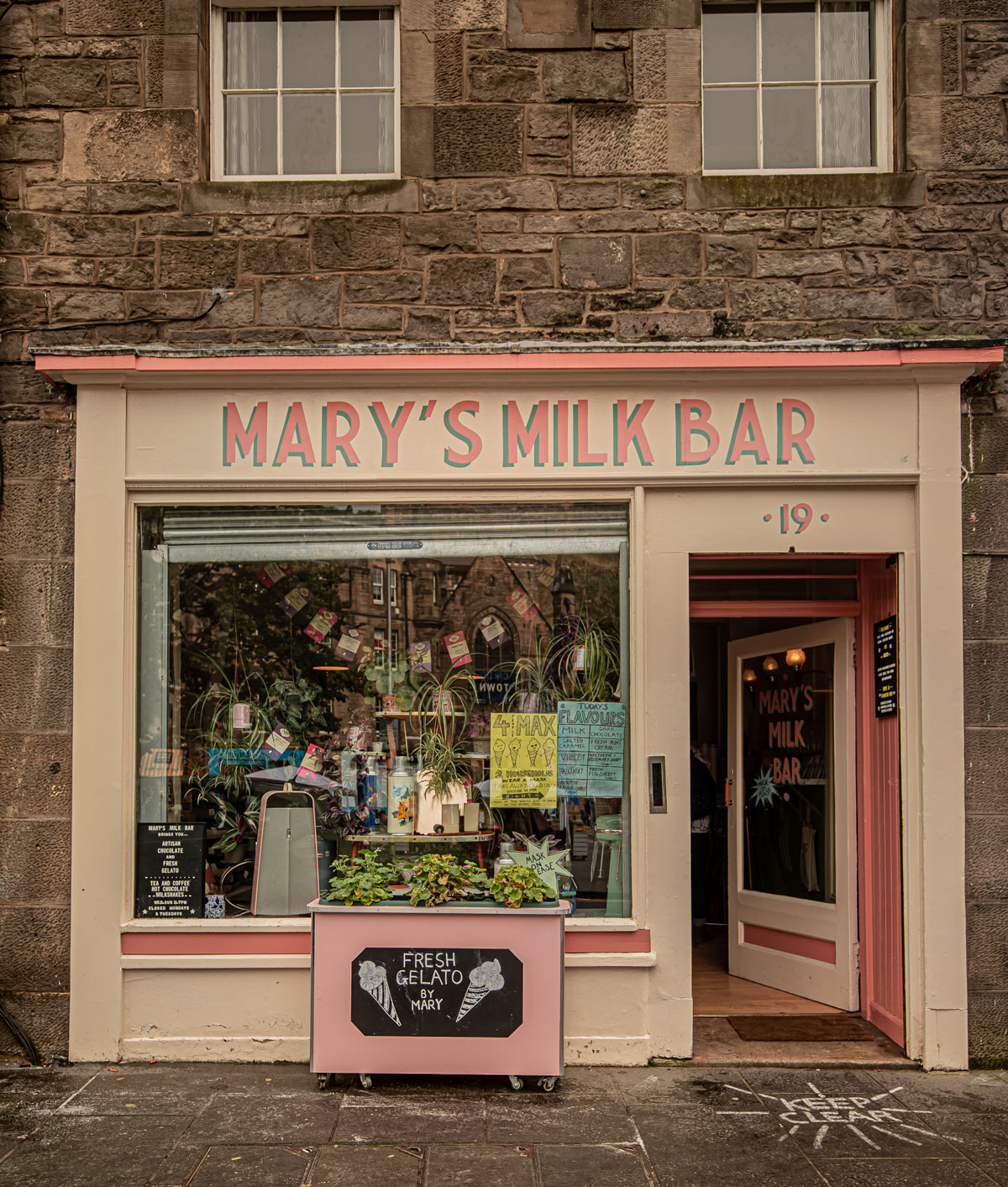 Not exactly the first cuisine you think of when visiting Scotland however this restaurant is one you wouldn't want to miss. At El Cartel you'll enjoy frozen margaritas, tequila shots, hip hop beats and delicious fresh tacos along with extremely fast and friendly service. There are a few locations across the city, the largest at Roxburgh's Court (near Mary King's Close) and for a more intimate vibe go to the Teviot Place restaurant.
Because where else can you drink frozen porn star martinis with a front-row view of a 12th-century castle? While Cold Town House is known for its beer (it has an on-site microbrewery so the beer is FRESH), you can get all sorts of drinks from the Après ski-themed rooftop terrace. There's also a Pizza and Prosecco floor (my idea of heaven) located below the rooftop. Whatever your poison of choice is, make sure to book ahead to avoid missing out.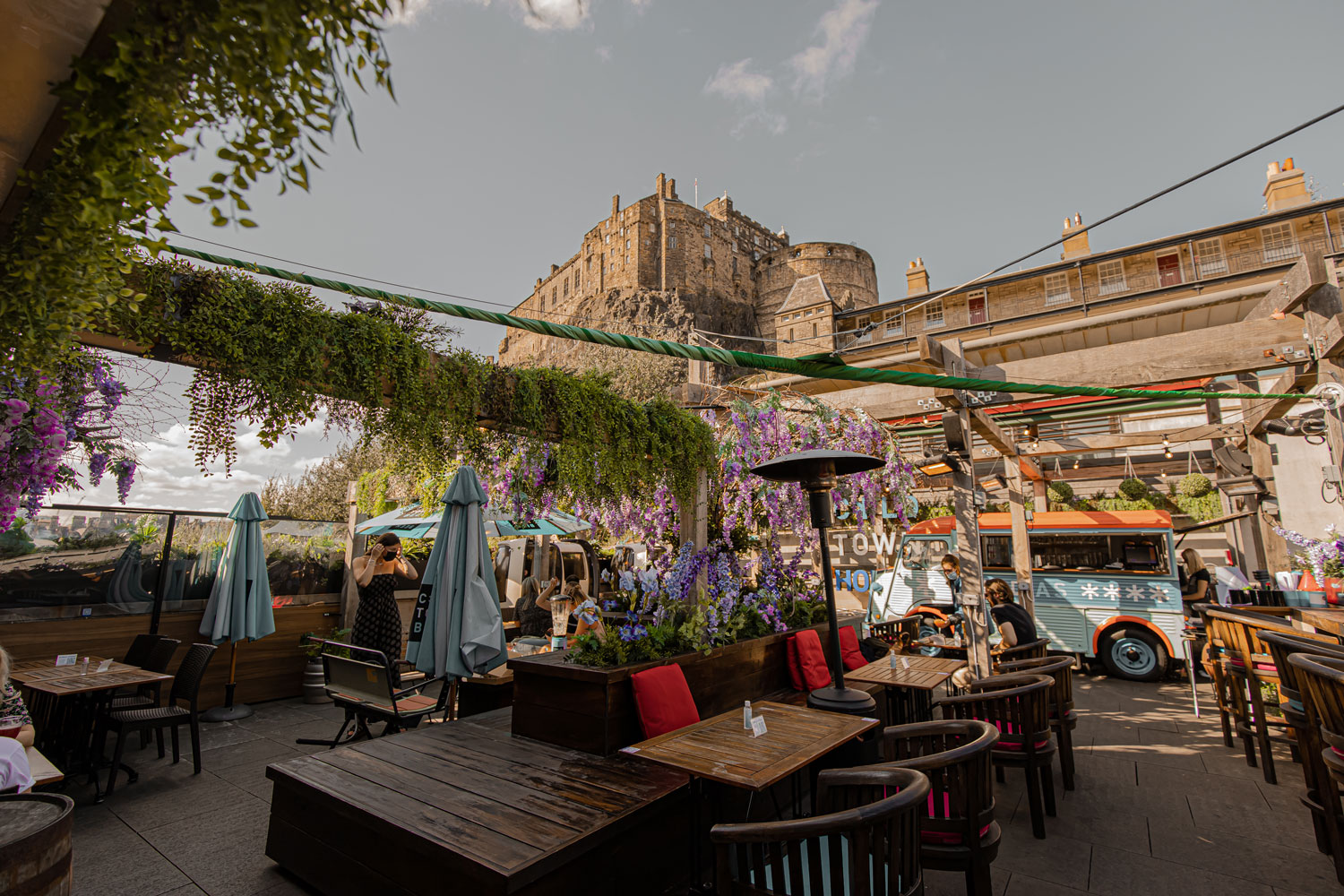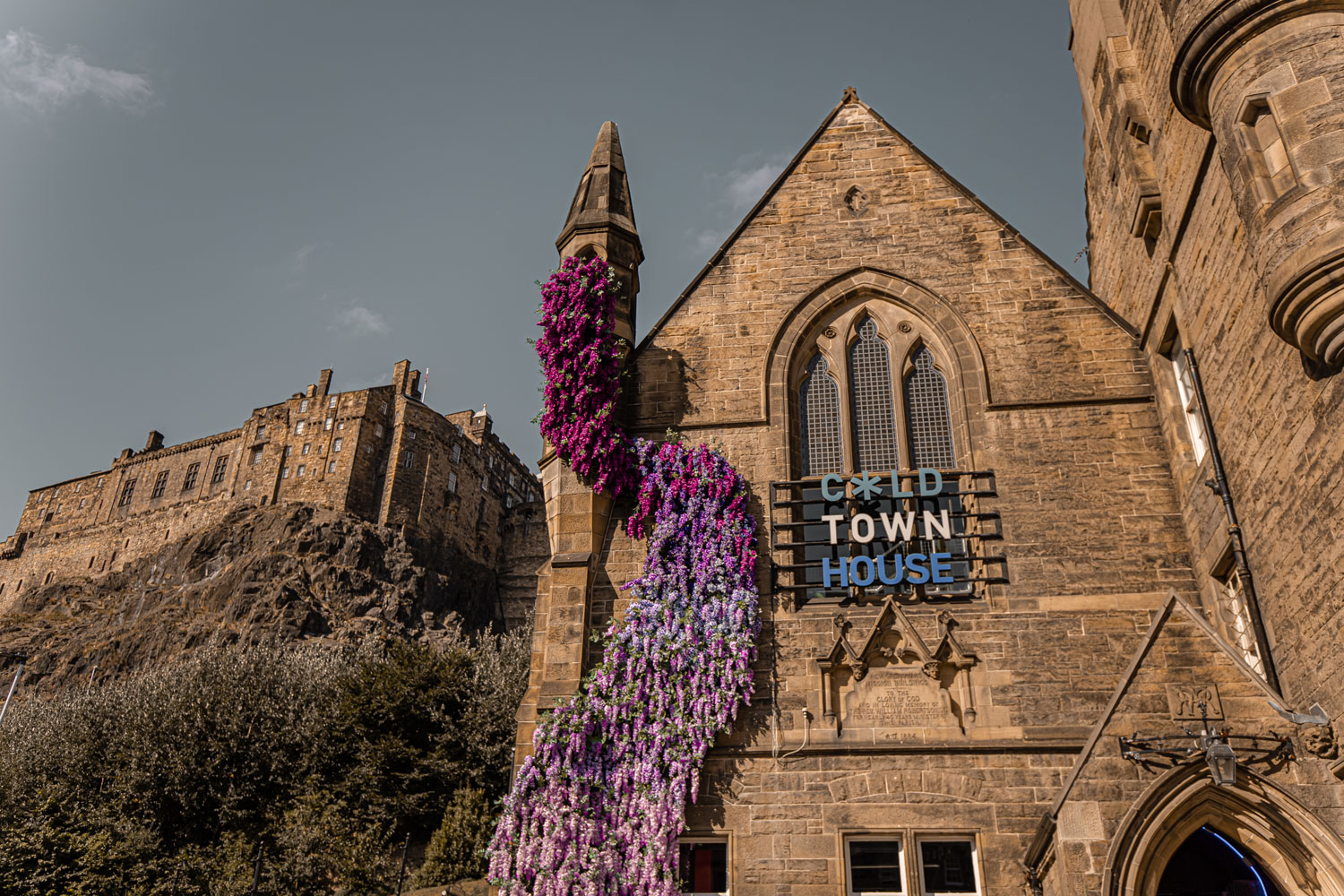 Bonnie & Wild – Huge food hall/marketplace with more than a dozen independent Scottish restaurants, bars and pubs. Great for big groups as there's something for everyone. 
Panda & Sons – speakeasy cocktail bar, enter through a vintage style barbershop and enjoy deliciously creative cocktails.
Timberyard – family-run restaurant serving locally sourced artisanal dishes in a rustic timber warehouse. 
The Dome – grab a drink at one of Edinburgh's most famous landmarks, featuring marble bars, corinthian columns and a spectacular glass canopy roof.
Laila – Brunch with a twist! Serving unicorn lattes and Middle Eastern classics in a millennial pink Instagrammable setting.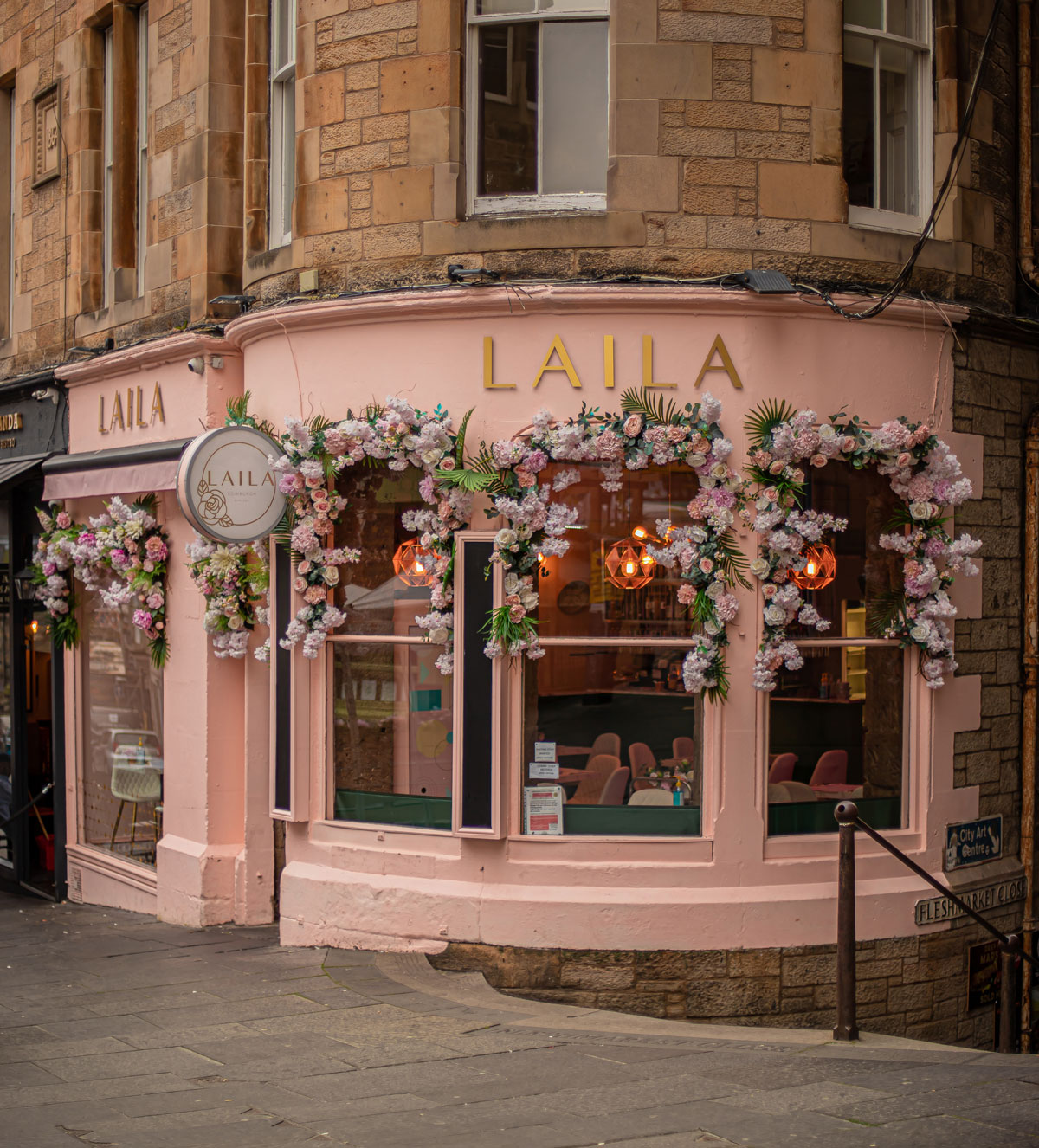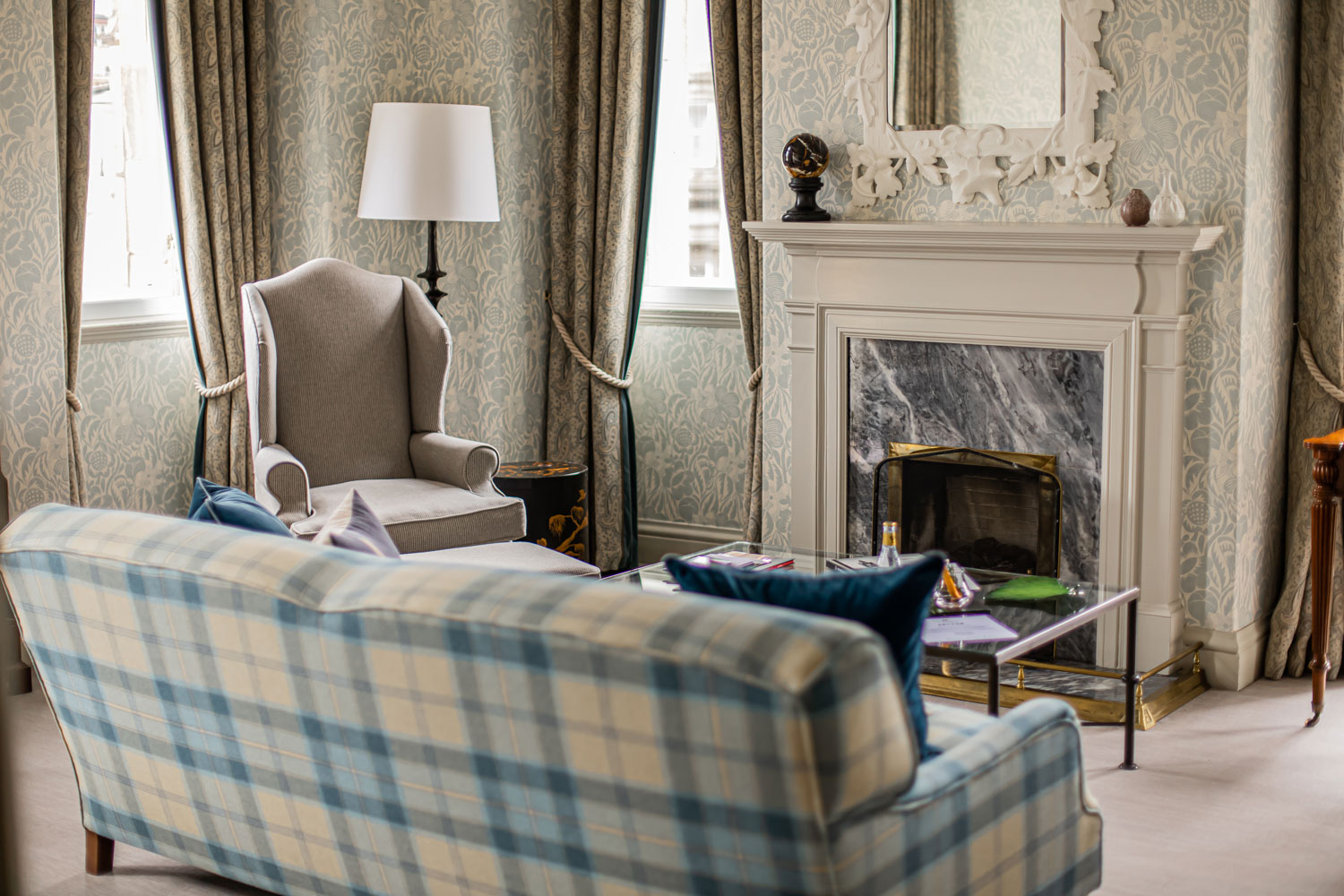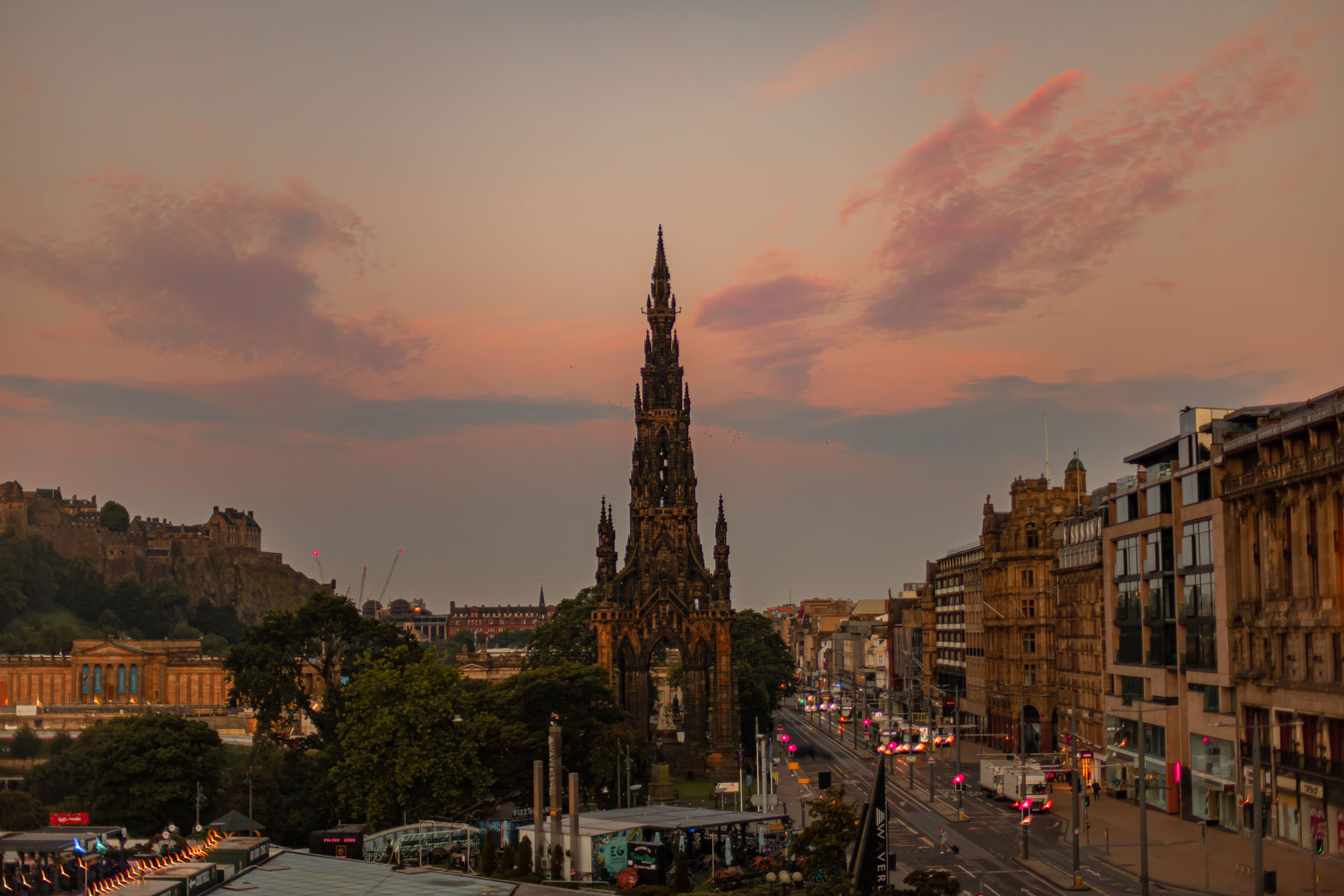 The Balmoral truly lives up to its Royal reputation, both in the service and the décor of this beautiful historic hotel. Walking into our suite we were both immediately stunned by the jaw-dropping view of Edinburgh Castle and the Scott Monument; both viewable from windows in the bedroom and the lounge. The suite boasts a beautiful deep marble bath and separate rainfall shower, as well as a separate wardrobe room and a host of amenities to take advantage of. The staff at the Balmoral do everything to ensure your stay is as comfortable as possible – you'll notice the small yet attentive details like complimentary Scottish Gin & Tonic, handmade chocolate fudge left on your bed in the evenings, immaculate turndown service and they even provide a pillow menu (I chose lavender-scented) in your room.
Outside the rooms, the hotel hosts several bars and restaurants, including Brasserie Prince which we visited for dinner, Number One, a Michelin starred restaurant in the basement of the hotel, Palm Court – an elegant space for their award-winning afternoon tea, as well as Scotch, the hotels very own whisky bar holding over 500 unique whiskies!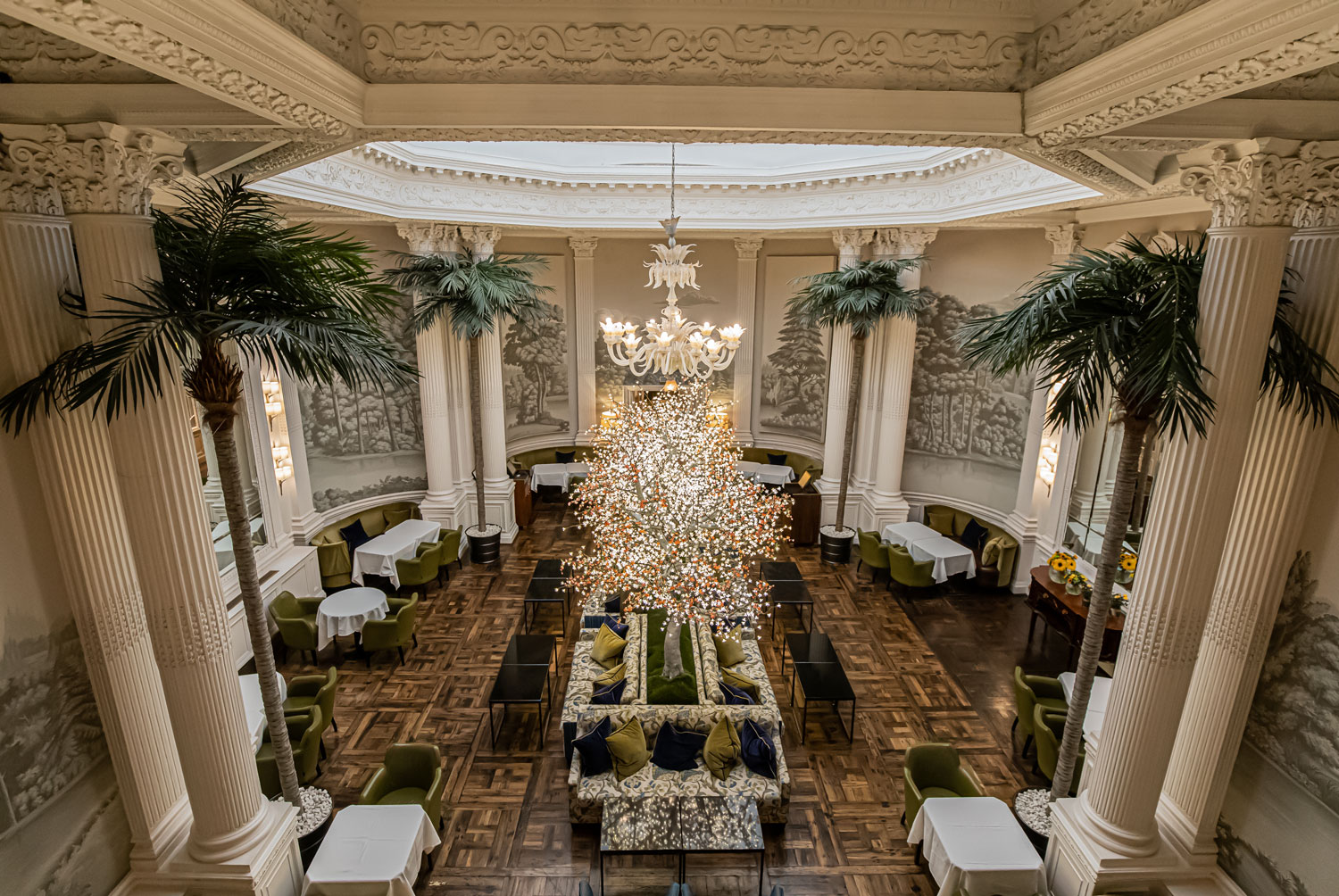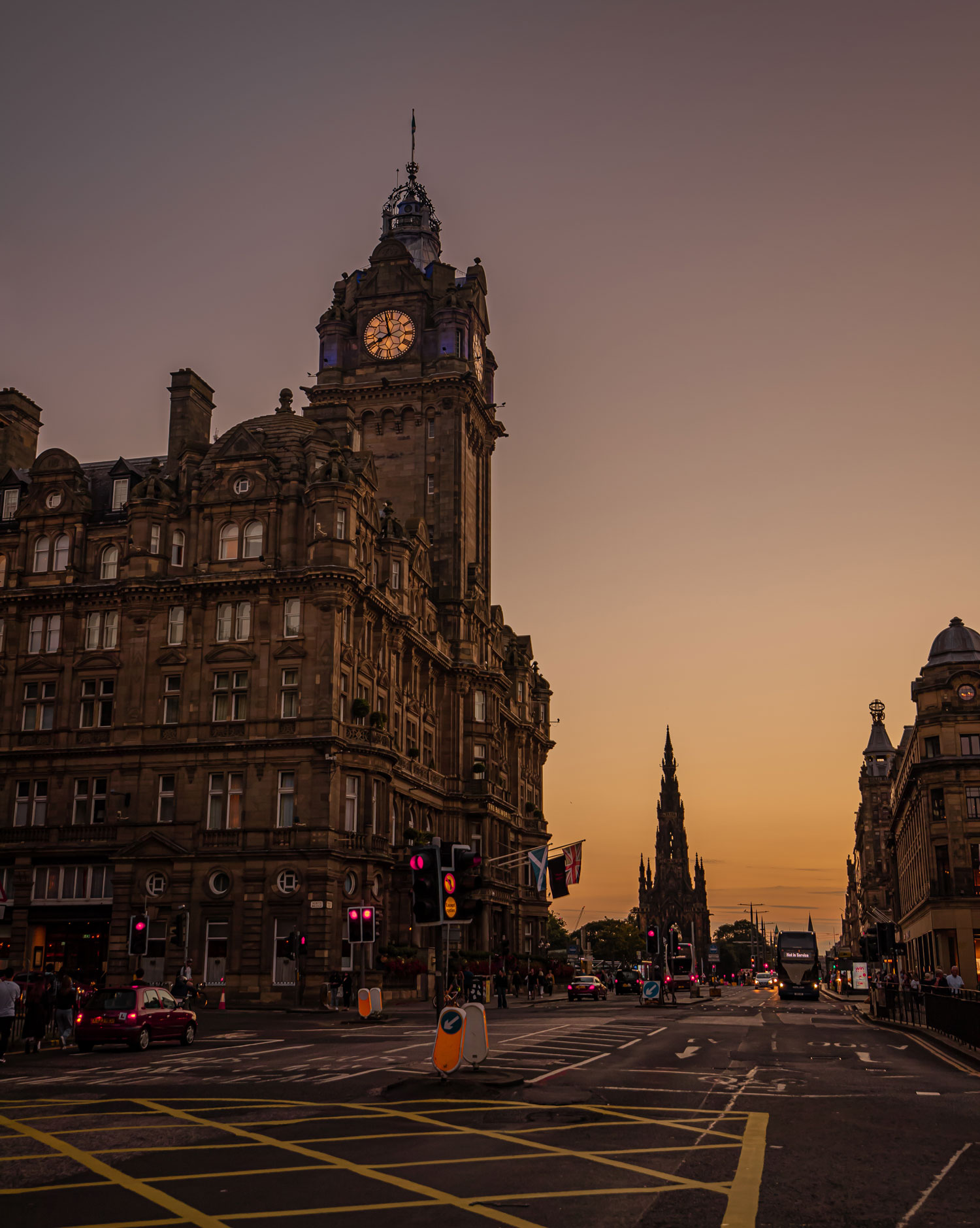 Here's a fun fact about the Balmoral Clock! When the hotel first opened in 1902 the time was set 3 minutes fast so the people of Edinburgh wouldn't miss their trains, forcing them to rush when in reality they always have an additional 118 seconds. The clock only runs on time for Hogmanay on Dec 31. To be honest, I'm tempted to set my Apple Watch 3 minutes fast so I don't keep missing the tube.
A hotel experience unlike any other where you'll hardly want to sleep a wink during your indulgent sleepover. House of Gods in Edinburgh's old town offers unique special packages where you'll be treated like a celebrity. Notably their "'Treat Me Like I'm Famous" package which for an additional £99 (for 2 people) you'll be welcomed to your room with a luxury chocolate platter, gold rose petals and welcome drinks and balloons. Also included in this package is unlimited Prosecco + milk & cookies (there's a special button in your room that you simply press to have drinks & snacks delivered by your very own butler), Millionaires in-room cocktail service, a £50 cocktail bar tab, a luxury breakfast hamper + morning mimosas. With all this and more, you won't want to leave the room so don't make any evening plans the night you stay at House of Gods.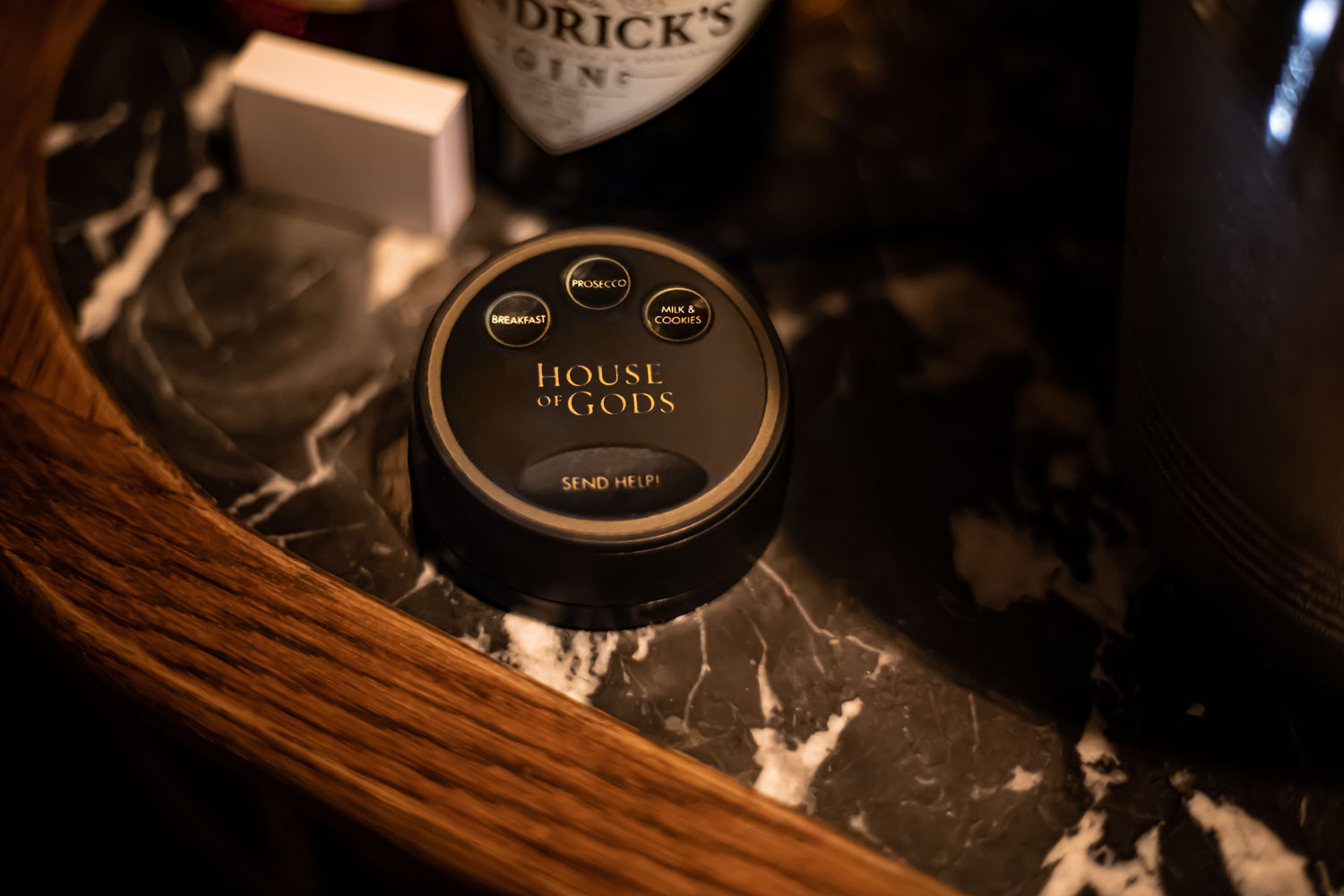 While the classic rooms are on the smaller side I was impressed by the clever storage solutions; under bed storage for suitcases, strategically placed hooks to hang your bags & coats, a coffee station concealed behind a mirror and a minibar fridge underneath the bedside table. Impressively there is also a full-length mirror that magically transforms into a TV at the press of a button, meaning you can Netflix & Chill with endless flowing Prosecco and cocktails. 
The morning after you will no doubt be feeling a little dusty however a late 12 pm checkout and breakfast hamper delivered to your room meant we could enjoy a lie-in and nurse our hangovers.

This is definitely a hotel you will want to book to celebrate an anniversary or birthday with your partner, or simply just because! If you're feeling peckish during your stay, I recommend ordering pizza from the nearby Civerinos Slice or making a reservation at House of God's newly opened Casablanca Cocktail Club / Vibe Dining Restaurant.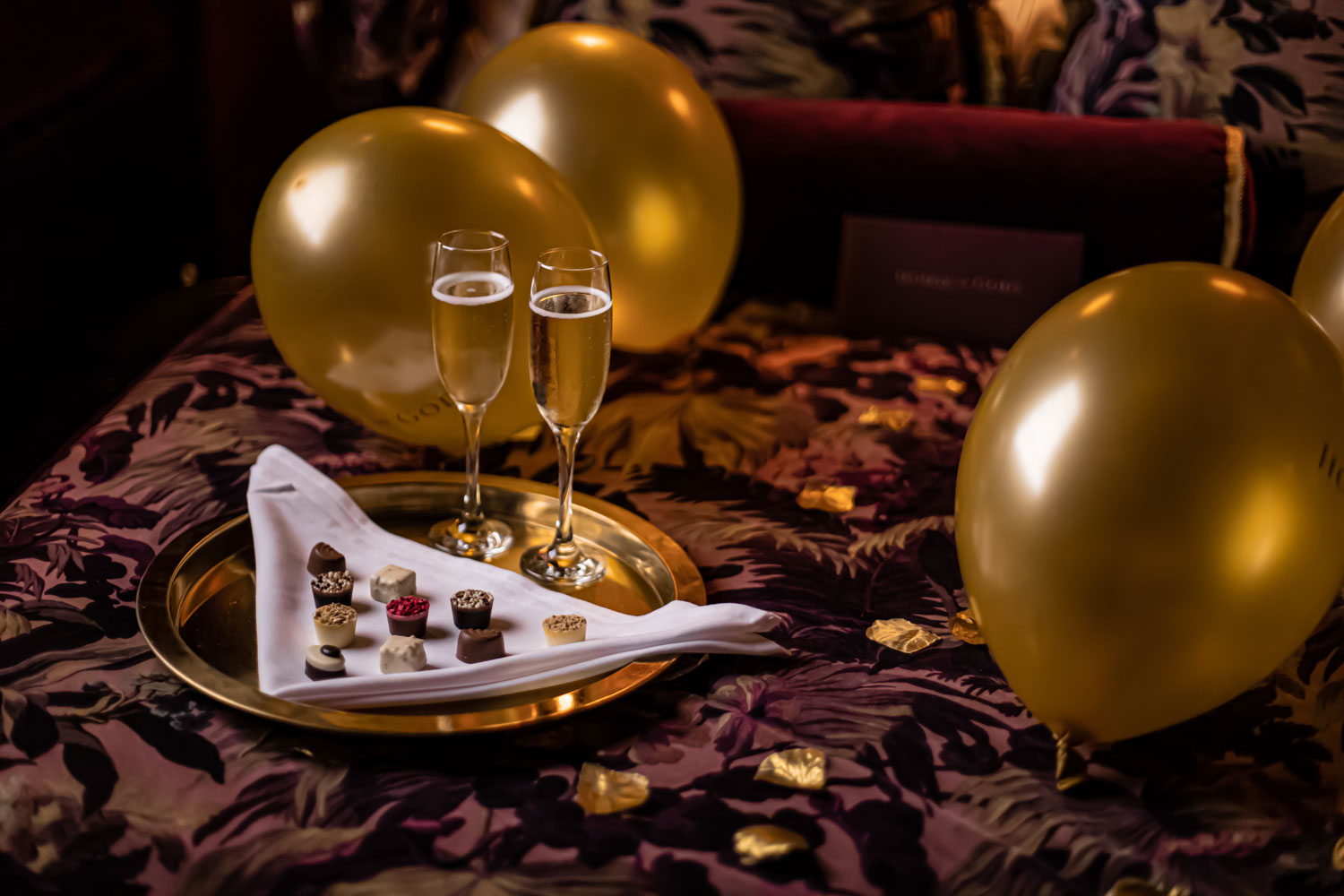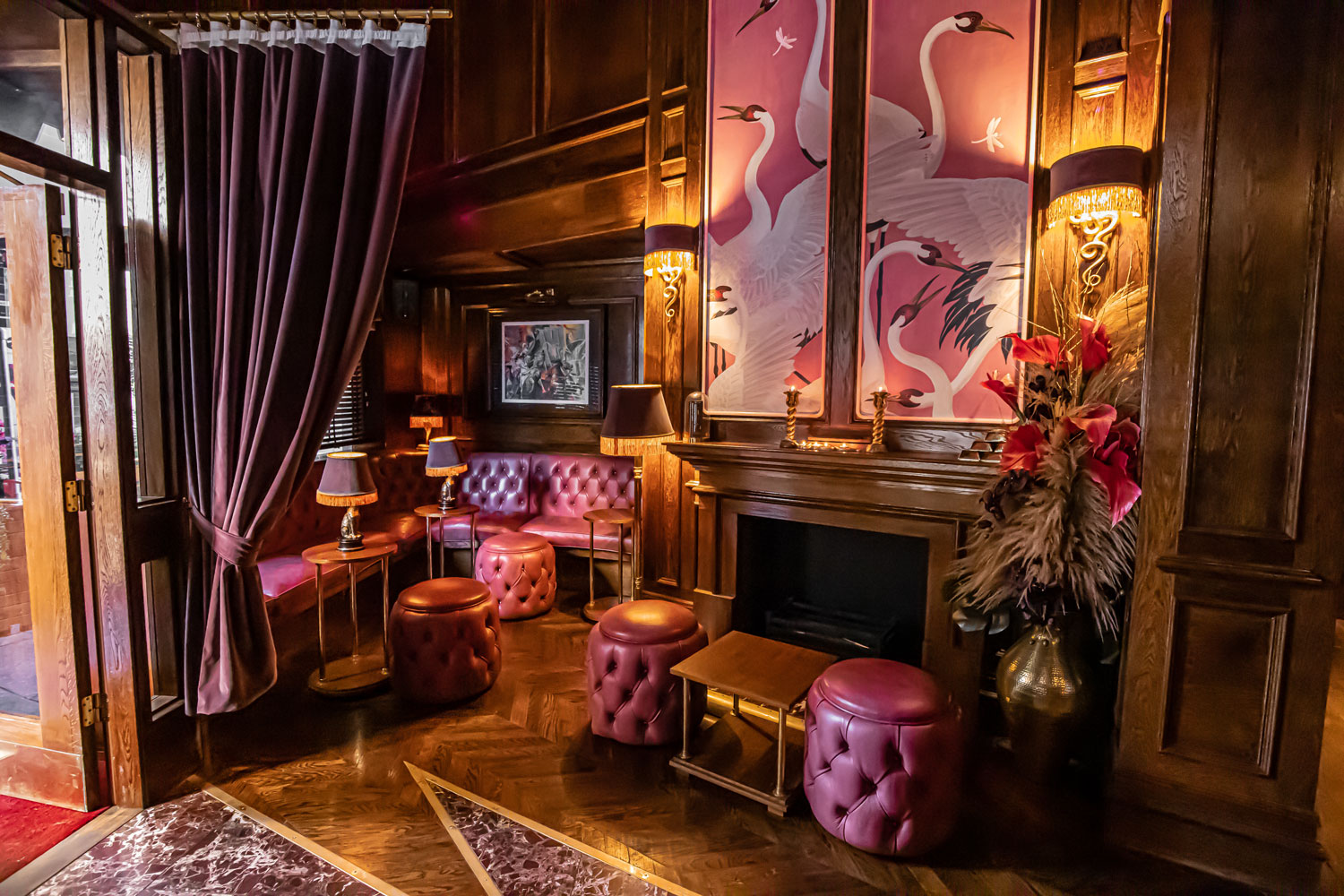 Getting to & around Edinburgh
We caught the train to Edinburgh from Kings Cross station in London, a blissful 4-hour journey with free & fast wifi and no restrictions on how much luggage we could bring. While the train might take longer than the 1-hour flight, if you consider the amount of time you need to spend travelling to the airport, going through security, waiting for the plane to fill up – it works out to be about the same door to door. With the train, you'll have a lot more leg space and can bring a bottle of wine to drink on board.
Getting around Edinburgh is a walk in the park, albeit a slightly steep uneven cobblestone path. Wear comfortable trainers and shoes, as while a lot of the city is flat, there are unavoidable slopes and steps up to the castle. For longer trips, Ubers & black taxis are affordable at around £5 per trip and the city is well connected with buses & trams, a day ticket will cost you £4.80.
Tickets are £14.85 or £23.85 with a glass of Nyetimber Classic Cuvée. Note: Tickets are considerably cheaper when you book online.
Tickets are £14.85 or £23.85 with a glass of Nyetimber Classic Cuvée. Note: Tickets are considerably cheaper when you book online.