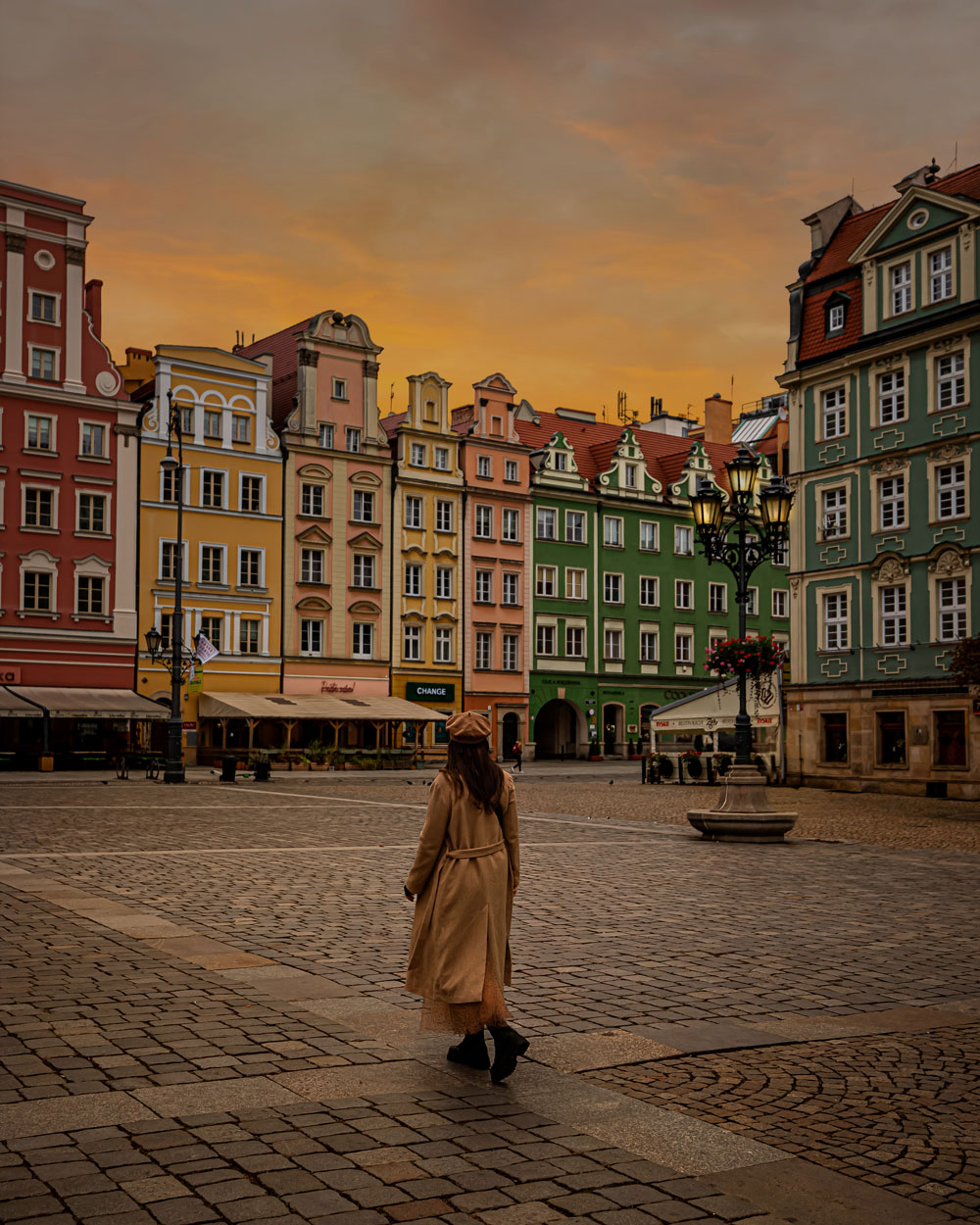 — This article contains sponsored content, all words and opinions are my own —
The city of 100 bridges, 400 dwarves and too many pastel-coloured buildings to count, Wrocław is one of the oldest and most beautiful cities in Poland. In this city, you'll find medieval buildings, baroque monasteries, modern sleek restaurants, colourful street art and Instagrammable coffee spots. Wrocław is made up of 12 different islands across the Oder river which is why it's often referred to as the "Venice of the North". Throughout history, Wrocław once belonged to Hungary, Prussia and the German Empire; and now visitors from all across the world will be made to feel like it's their home too when visiting this enchanting city. 
The Best Things To Do in Wroclaw
Wrocław won the prestigious award of Best Destination in 2018 and the European Capital of Culture in 2016.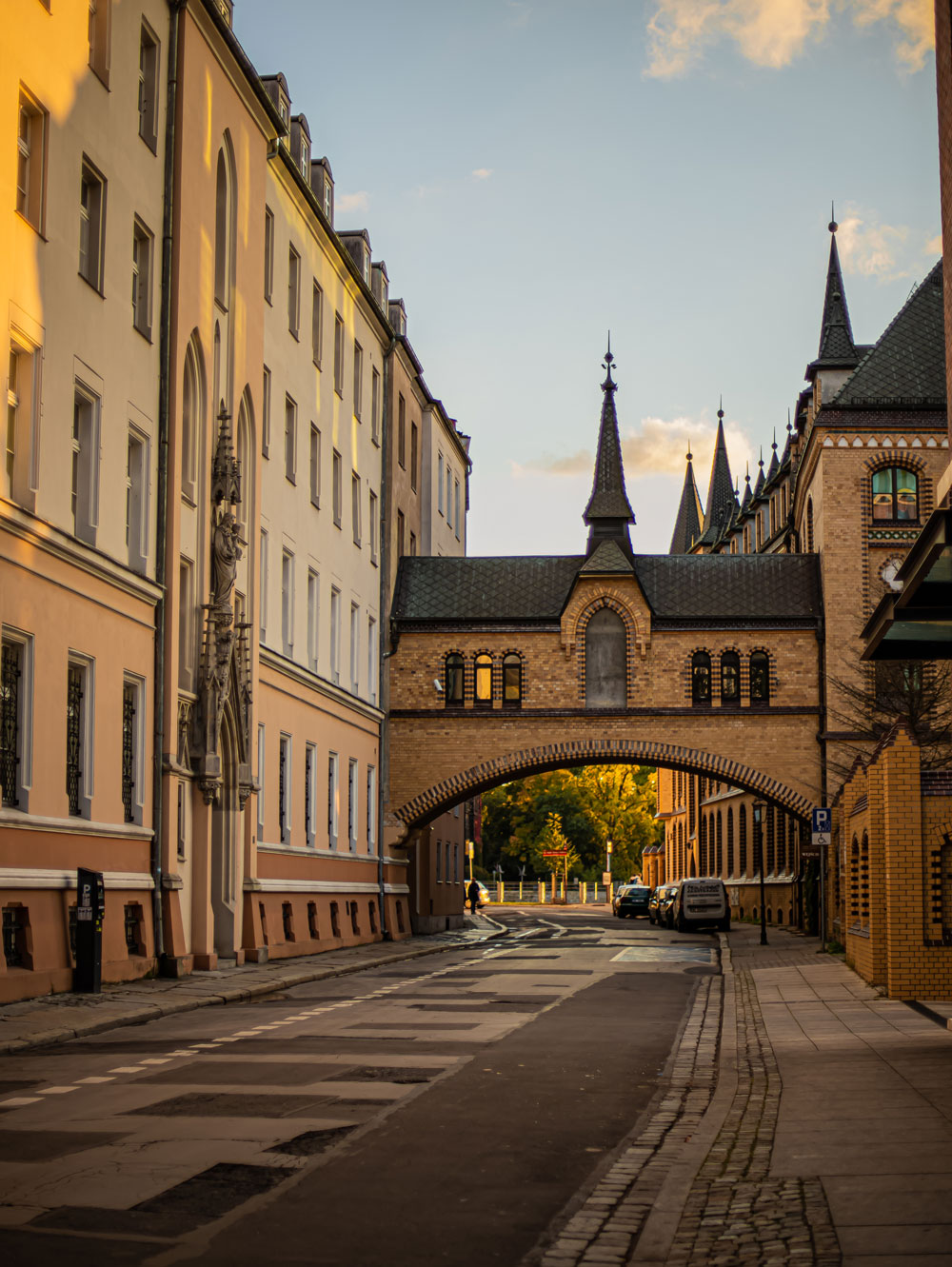 Officially the smallest citizens in Wrocław, throughout the city you will find over 400 tiny metal statues of dwarves. Notably, the dwarves will relate to the location they are found in. For example, you will spot a dwarf riding a Vespa with a pizza box in his hand located outside an Italian restaurant.
Why dwarves? The dwarf is a symbol of the 1980s Polish anti-communist movement, a protest that is closely tied to Wrocław. I recommend spending a morning finding as many dwarves as you can, it's a great way to see the city and find your bearings.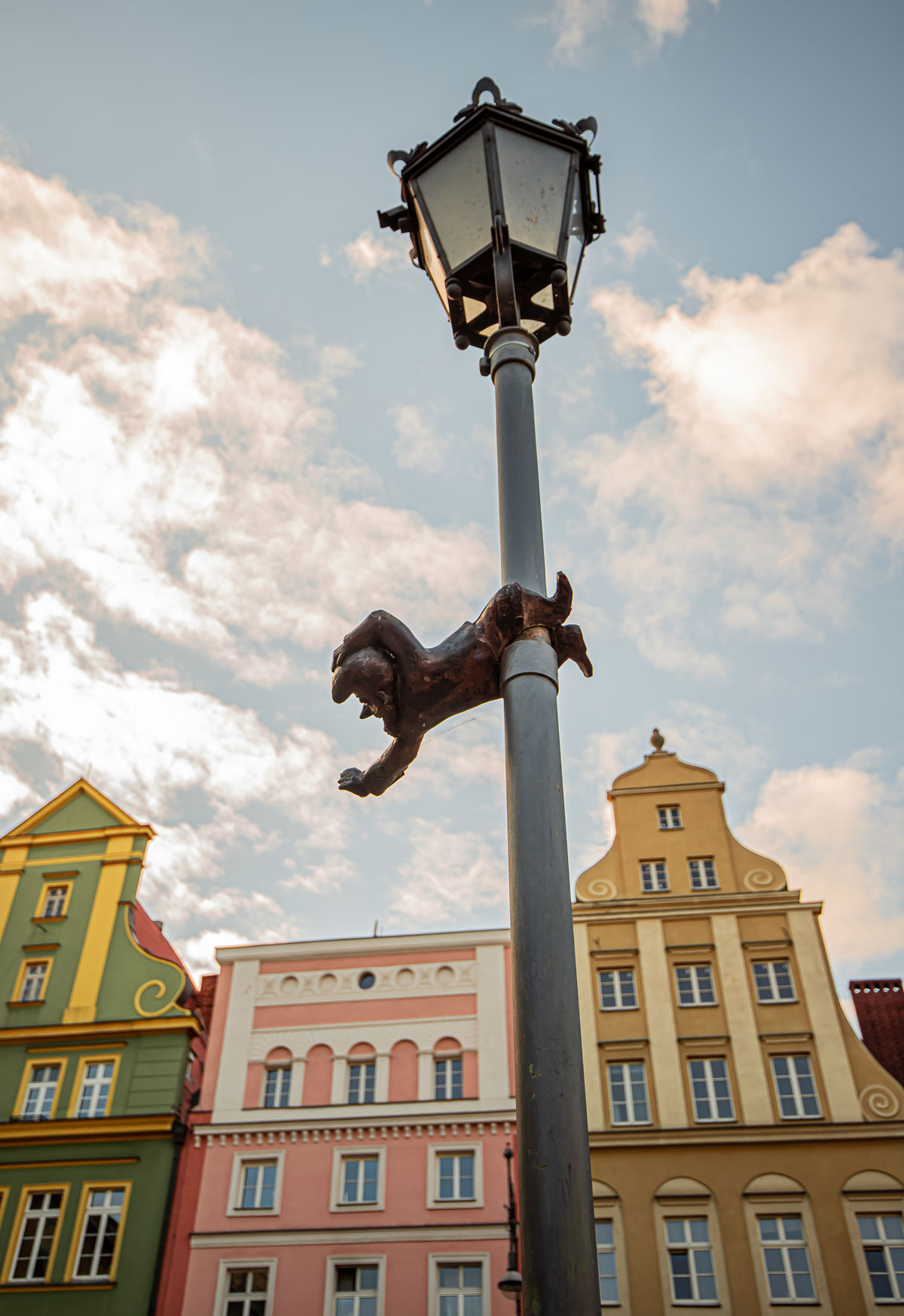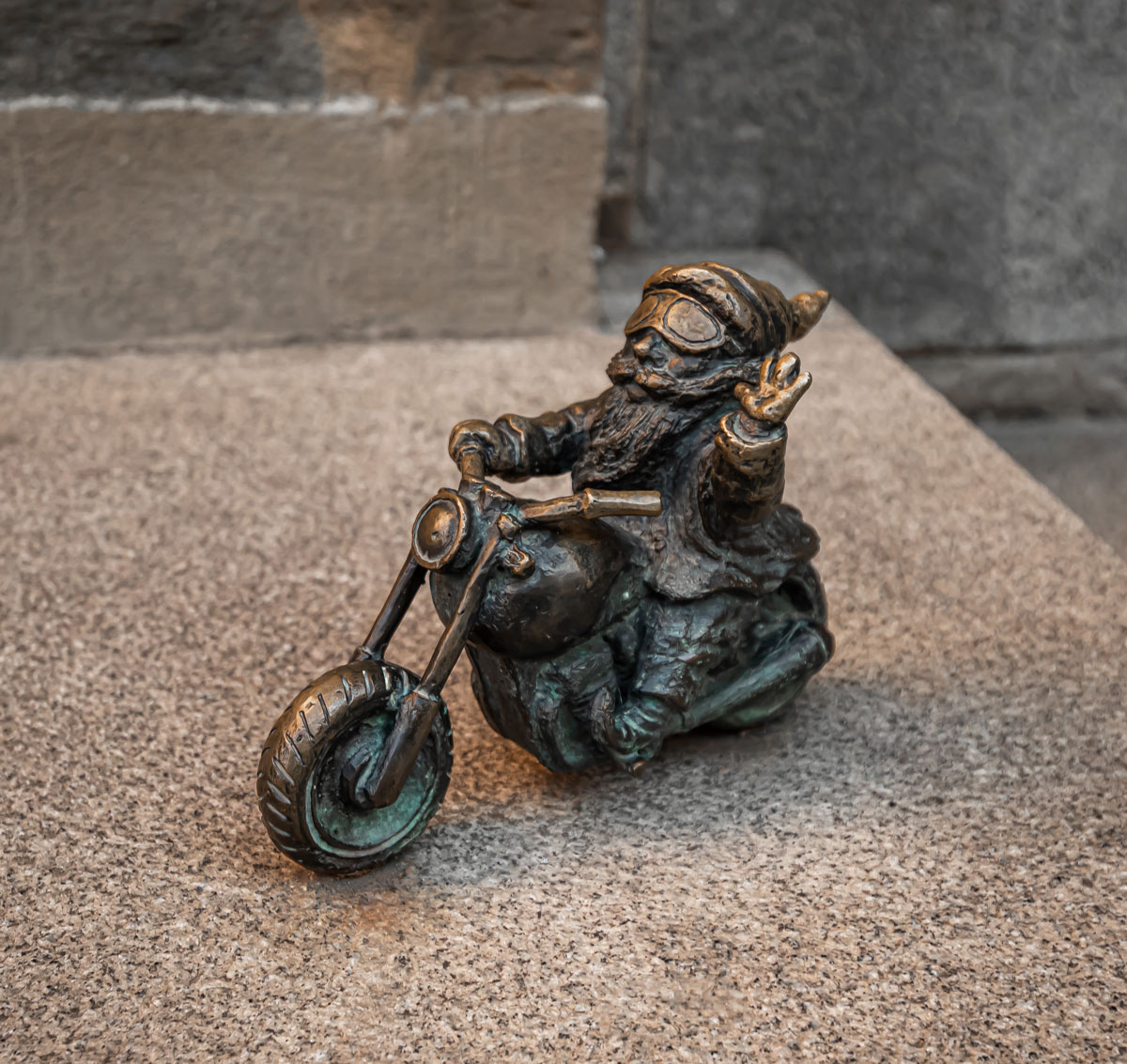 Type in 'KRASNAL' in Google Maps for an easy way to see where all the dwarves in the city are located.
This is the heart of Wrocław and where you'll find the best restaurants, bars and clubs and an exciting atmosphere that is buzzing well into the early hours of the morning. In the Gothic City Hall, you will find Piwnica Świdnicka – the oldest restaurant in the whole of Europe, which served beer & spiced beef in the year 1273, remarkably the restaurant is still open for business! The best time to visit the Market Square is during Christmas where there are festive stalls and decorations everywhere.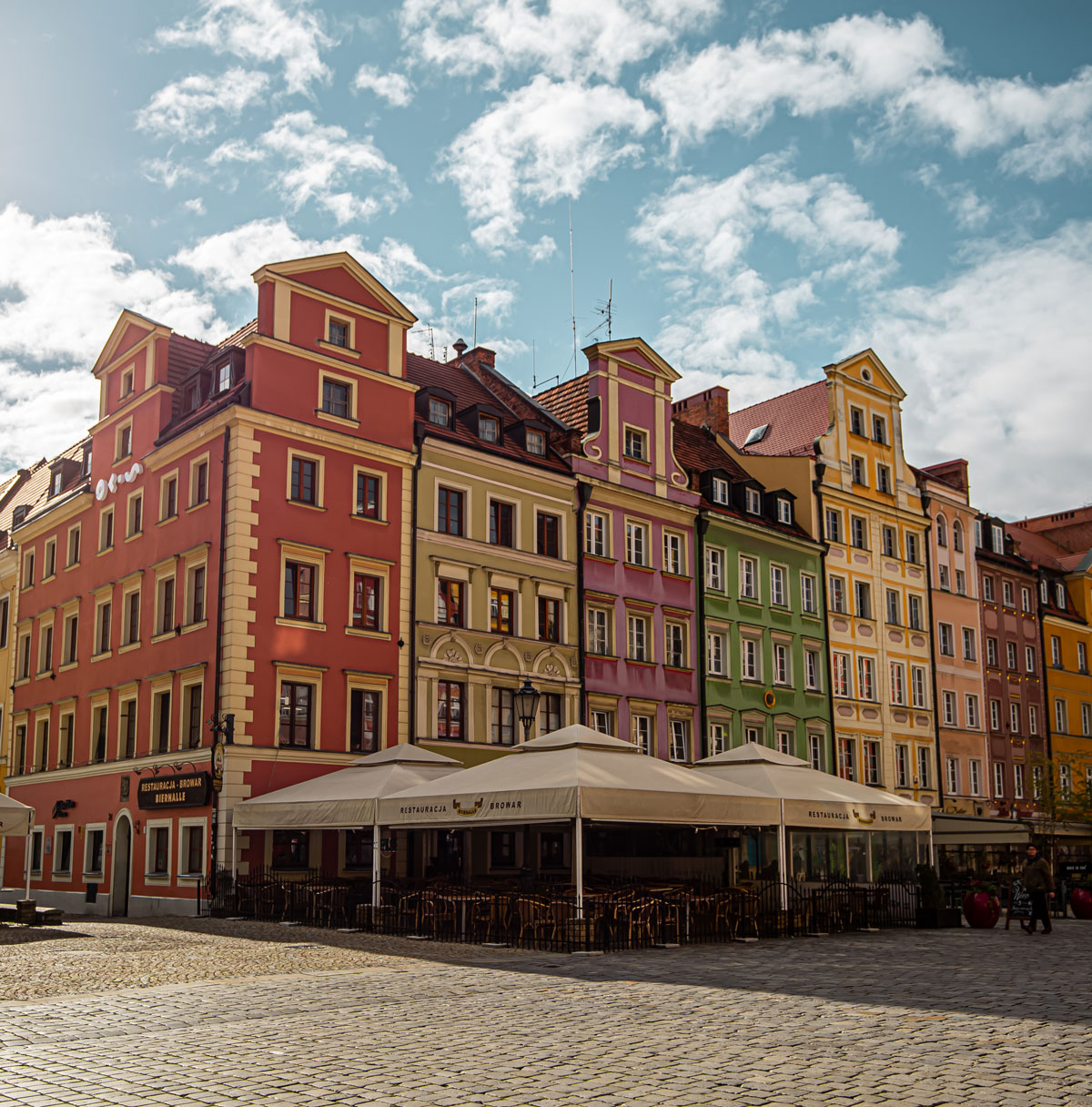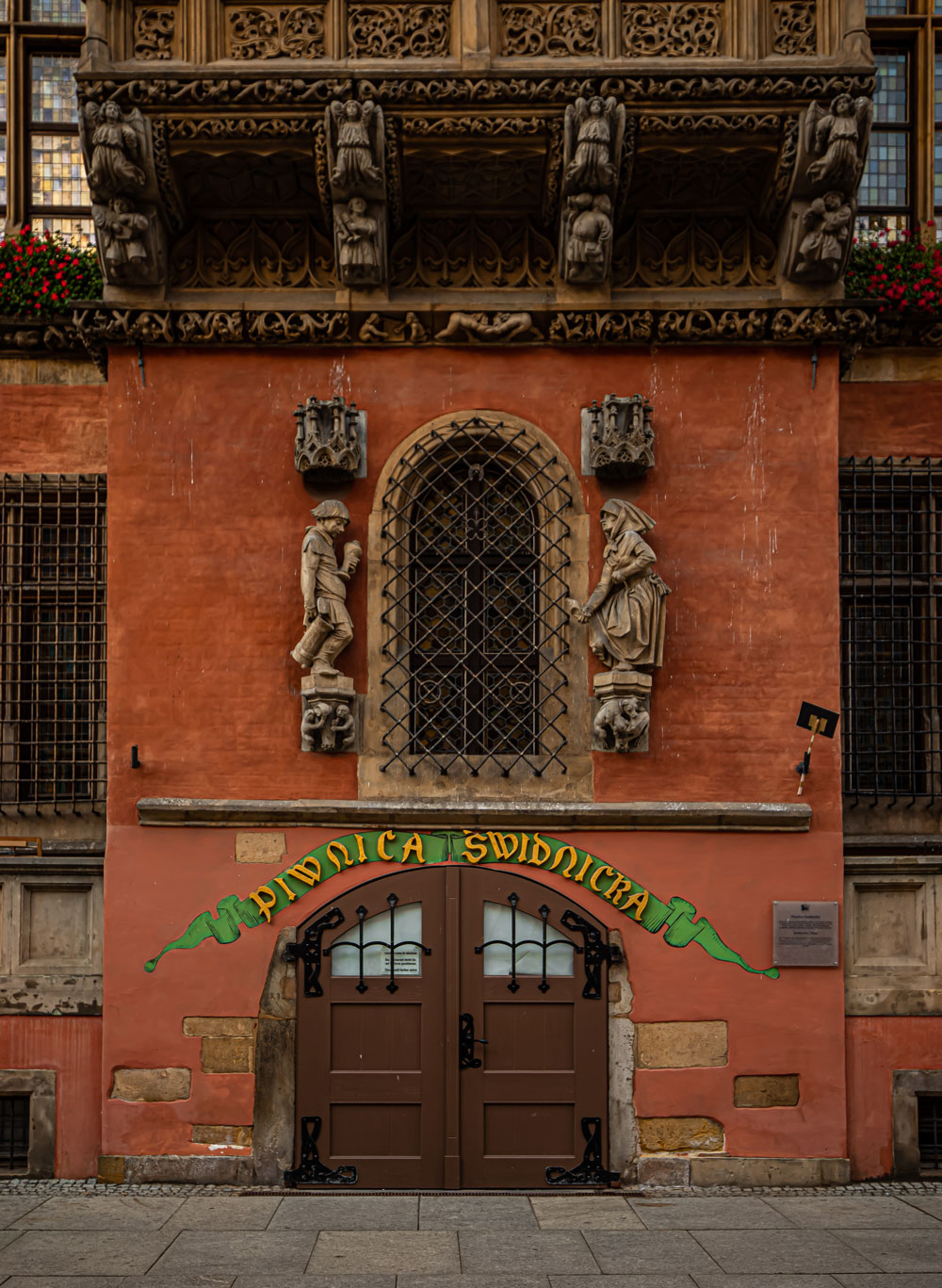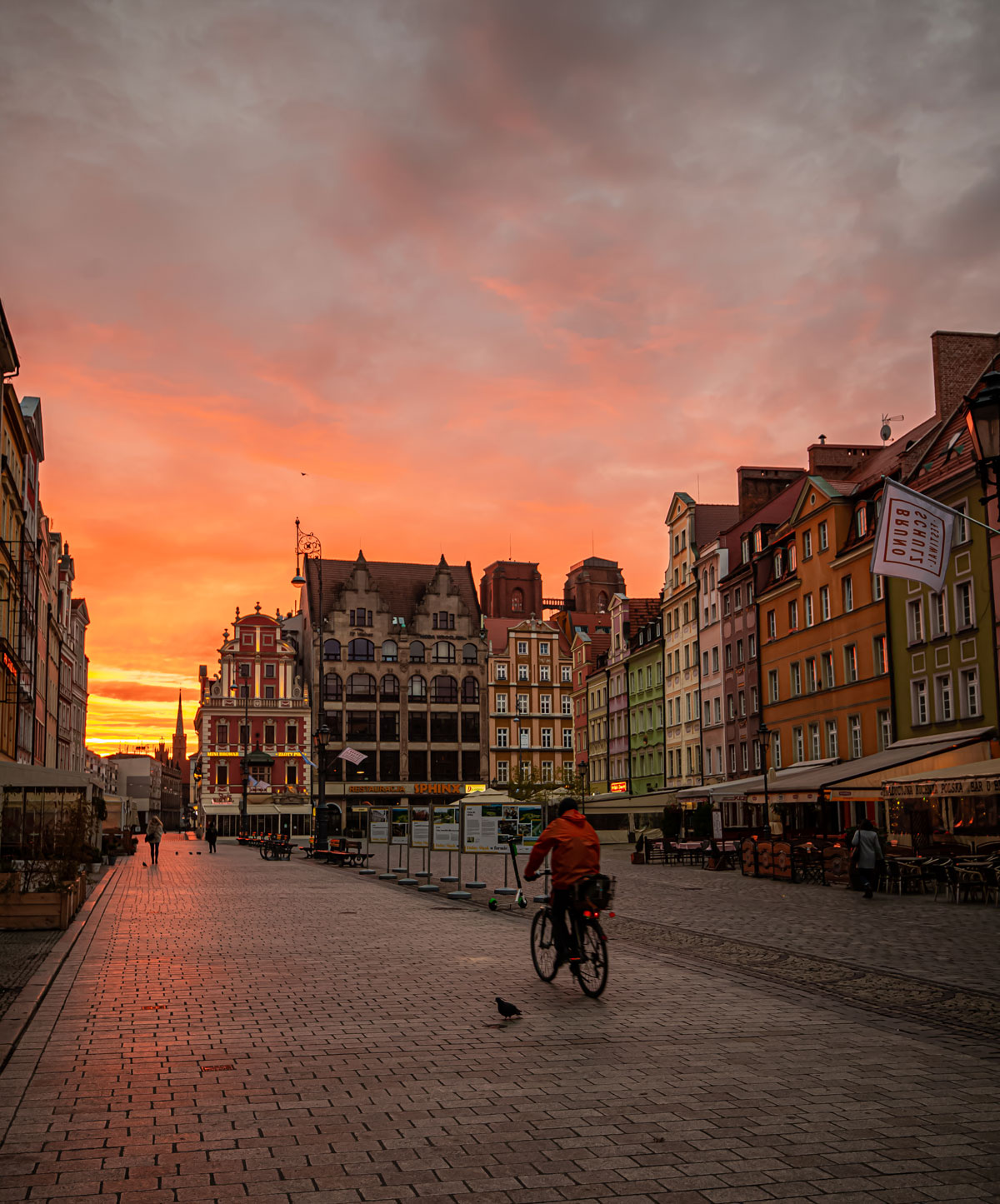 This University building is a must-visit to see the breathtaking Baroque style music hall — Oratorium Marianium. It's also worth climbing up to the Mathematical Tower to see the old astronomical observatory and where you'll also get access to the rooftop and sweeping views across the city. The University is open to visitors every day except Wednesdays between 10 am — 4 pm. The entrance fee is £2.
While most bridges in Wrocław cross over the Oder river, this footbridge connects the two towers of St. Mary Magdalene's Church and is often referred to as the Bridge of Witches due to various local legends. From this bridge you'll get an amazing panoramic view of the pastel-coloured buildings in the market square below, it's definitely worth the 247 step climb! The entrance fee is £2.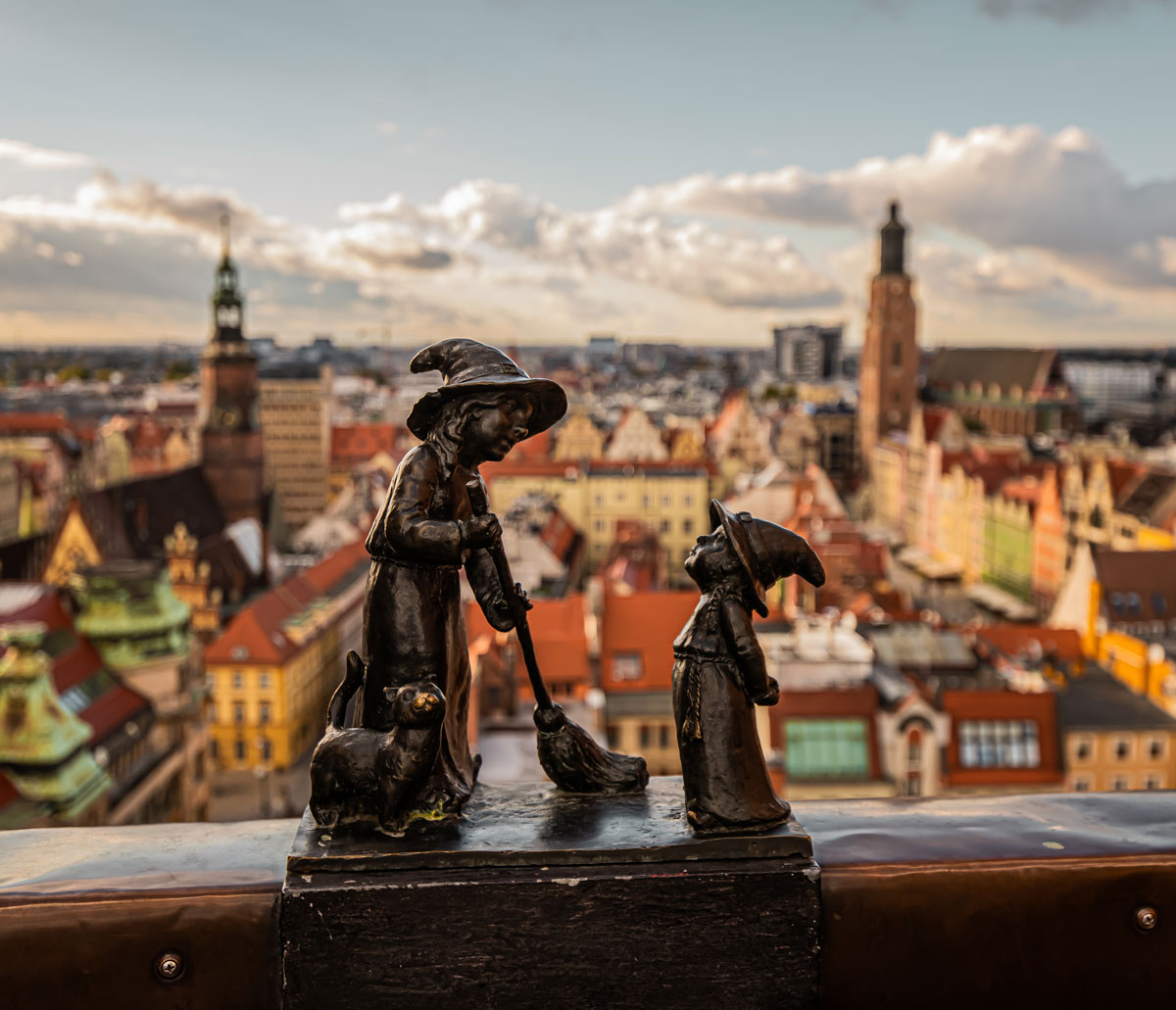 Cathedral of St. John the Baptist
This Gothic Cathedral is Wrocław's most historic and iconic landmark. Make sure to head to the top of the Cathedral for a panoramic view across Wrocław, fortunately, there is an elevator unlike the rest of the medieval church towers across the city. Entry to the church is free however you will need a ticket to visit the baroque chapels and the tower (£5 for both). Be sure to stick around for nightfall, every evening on Cathedral Island, a lamplighter makes their way round to light all the original gas street lamps, it's a sight worth seeing!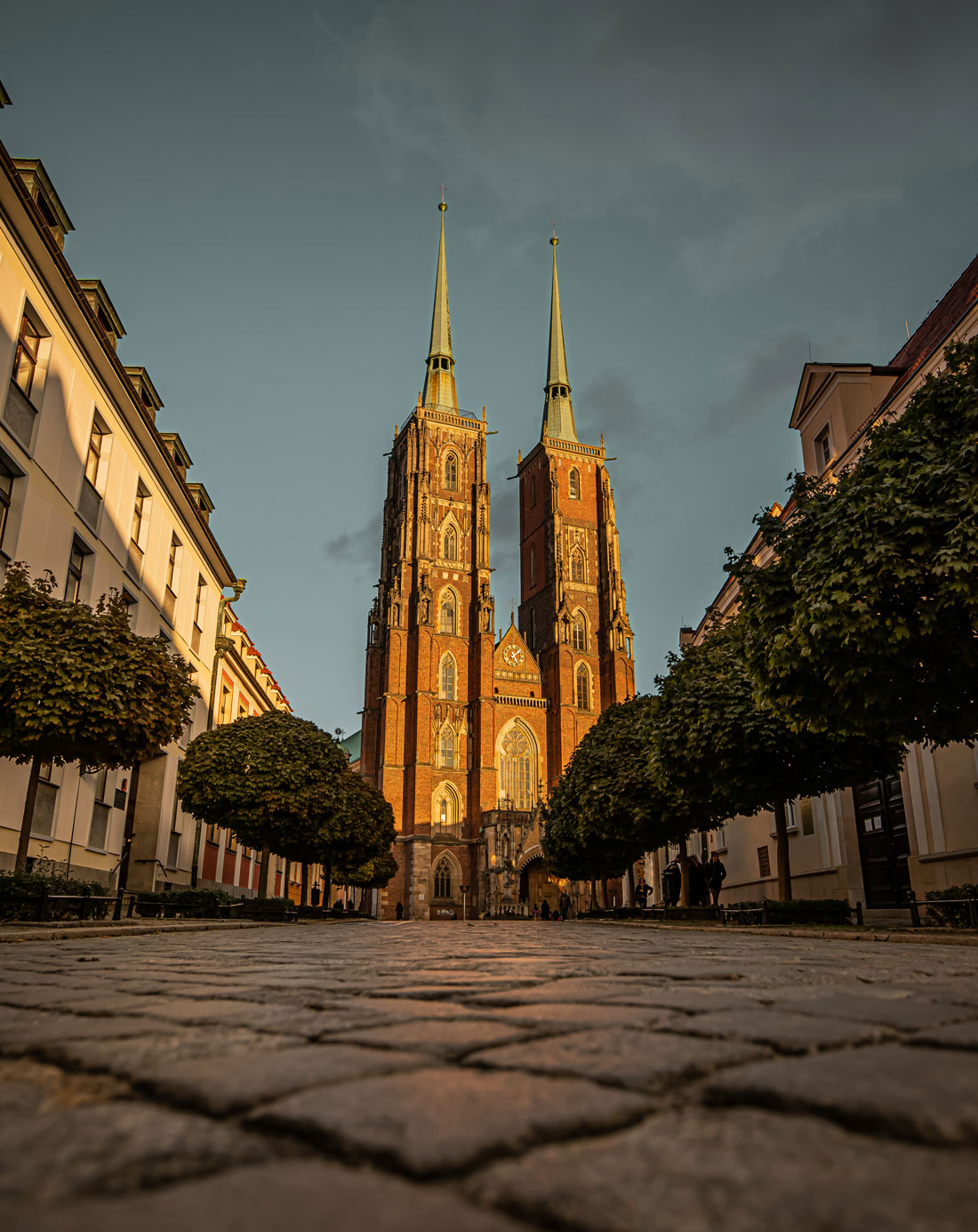 The Centennial Hall is one of the most significant works of 20th-century architecture, designed by architect Max Berg and was notably one of the largest structures made from concrete at the time. Entry to the Centennial Hall museum is £2.20 however I found the exhibition to be underwhelming and I think it would be better to experience the architecture while attending a rock concert!

Nearby, be sure to check out the beautiful pergola which wraps around a huge multimedia fountain. A dramatic water performance plays every hour with classical music and a light show, best enjoyed in the evenings. Notably, In winter the fountain transforms into an ice skating rink!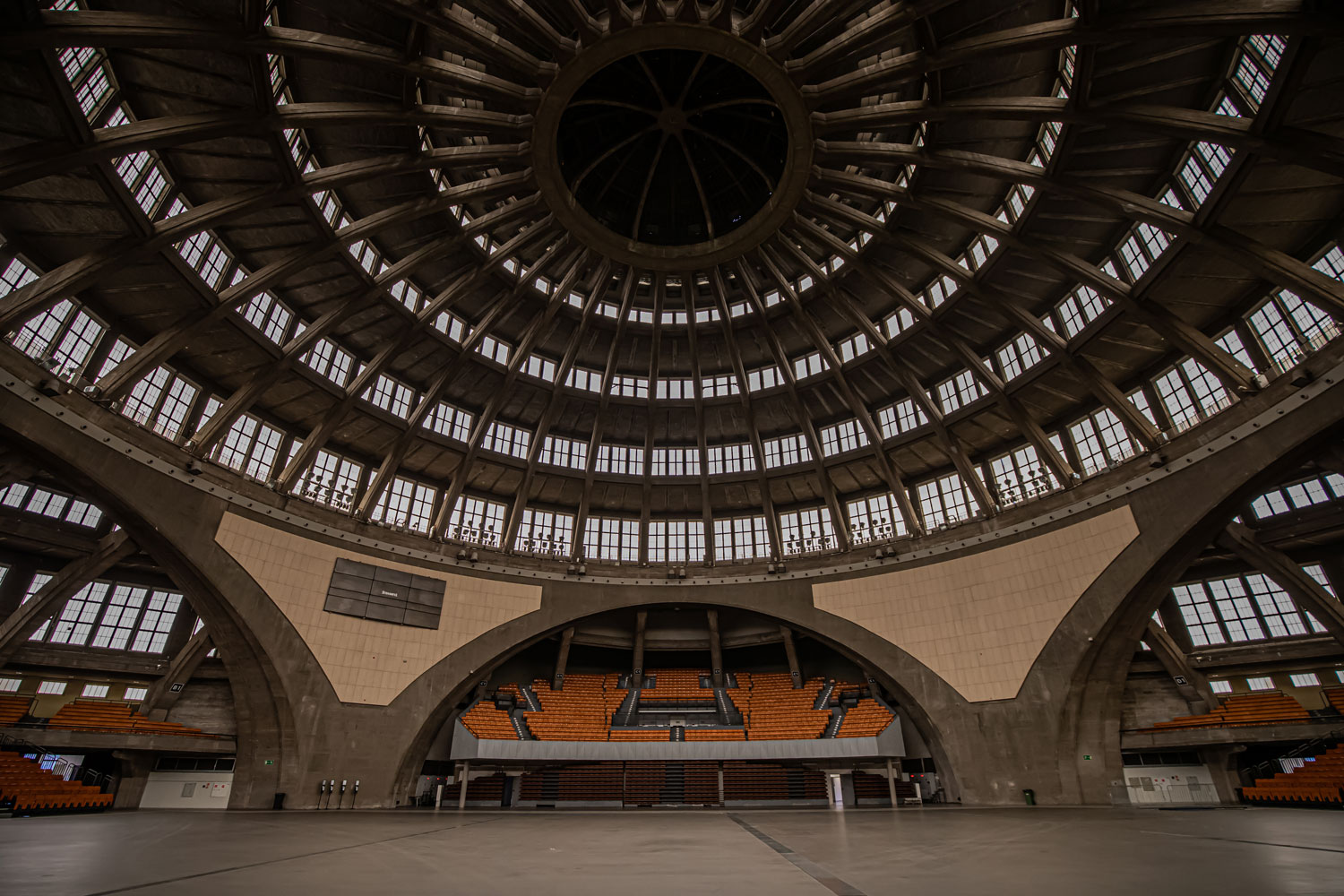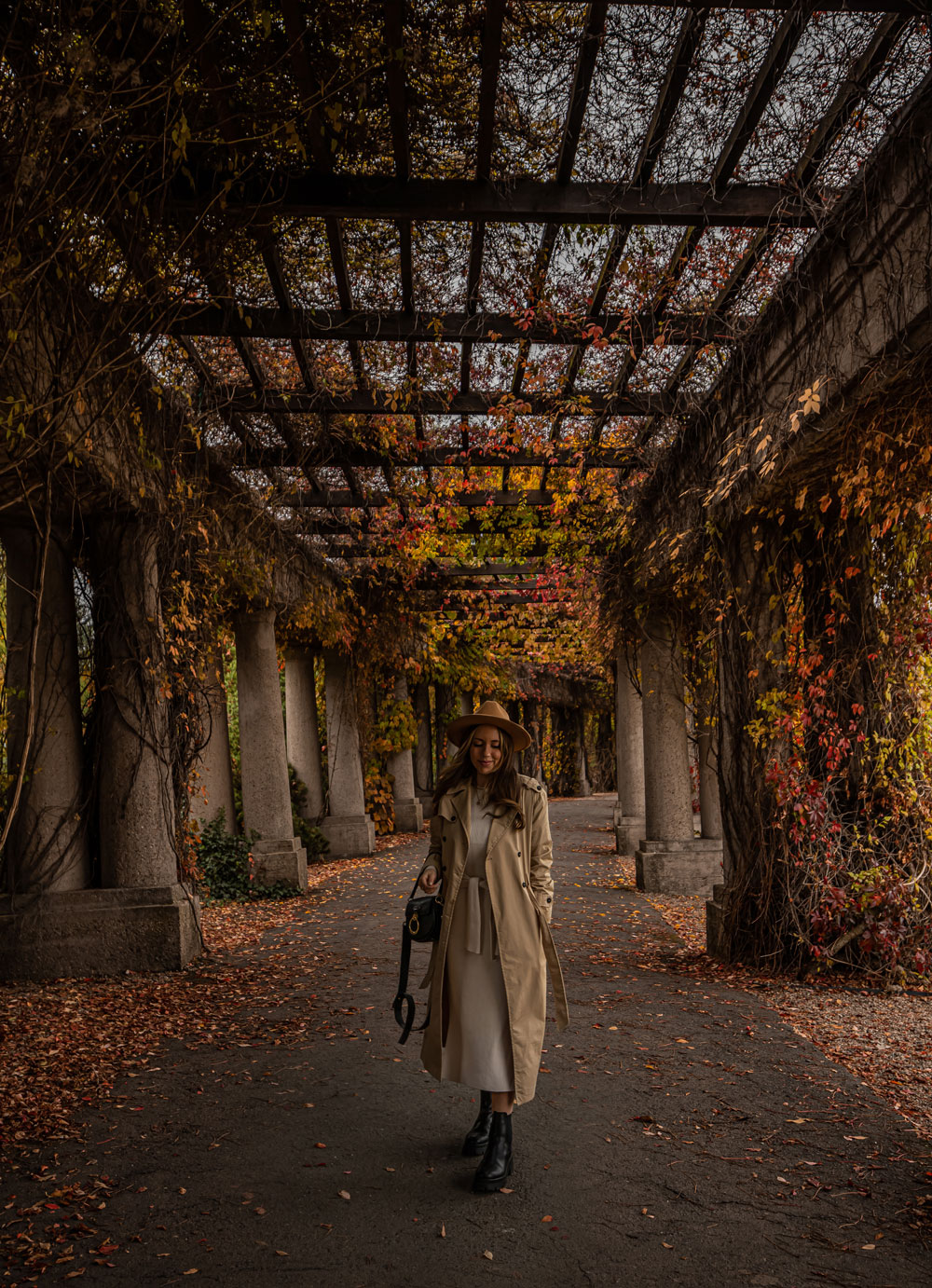 Take a half-day trip to this magical castle with over 700 years of history, located in the heart of the Książ Landscape park. Książ Castle originated in the 13th century and was owned by knightly families until the Third Reich took over during the Second World War, who plundered the castle's valuables and destroyed many of the buildings. After the wars ended, renovation work began in the 1970s making it possible for guests to walk within the castle walls and admire the beauty of the Baroque-style Maximilian Hall.
  You can also visit the underground bunkers beneath the castle for a chilling experience.
Make sure to head to the Giant's Rock Lookout Point for a spectacular view of the castle, it's an easy 10-minute stroll from the castle entrance. 
Tickets are £8 for Self Guided Tour and Entry to Castle and the Palm House. £12 for Self Guided Tour, Entry to Castle and the Tunnels. 
BOOK A TOUR TO THE CASTLE
This 19th-century painting depicts the Battle of Racławice and is one of the largest oil paintings in the world (15m high x  114m long). However, what makes this artwork unique is the fact it's a panorama, which makes you feel like you've walked into the middle of the battle field. You'll notice that this 2D painting transforms into a 3D immersive experience with artificial terrain, plants, wagons and fences. This painting holds a lot of significance for Polish people as it shows the victorious battle over Russia.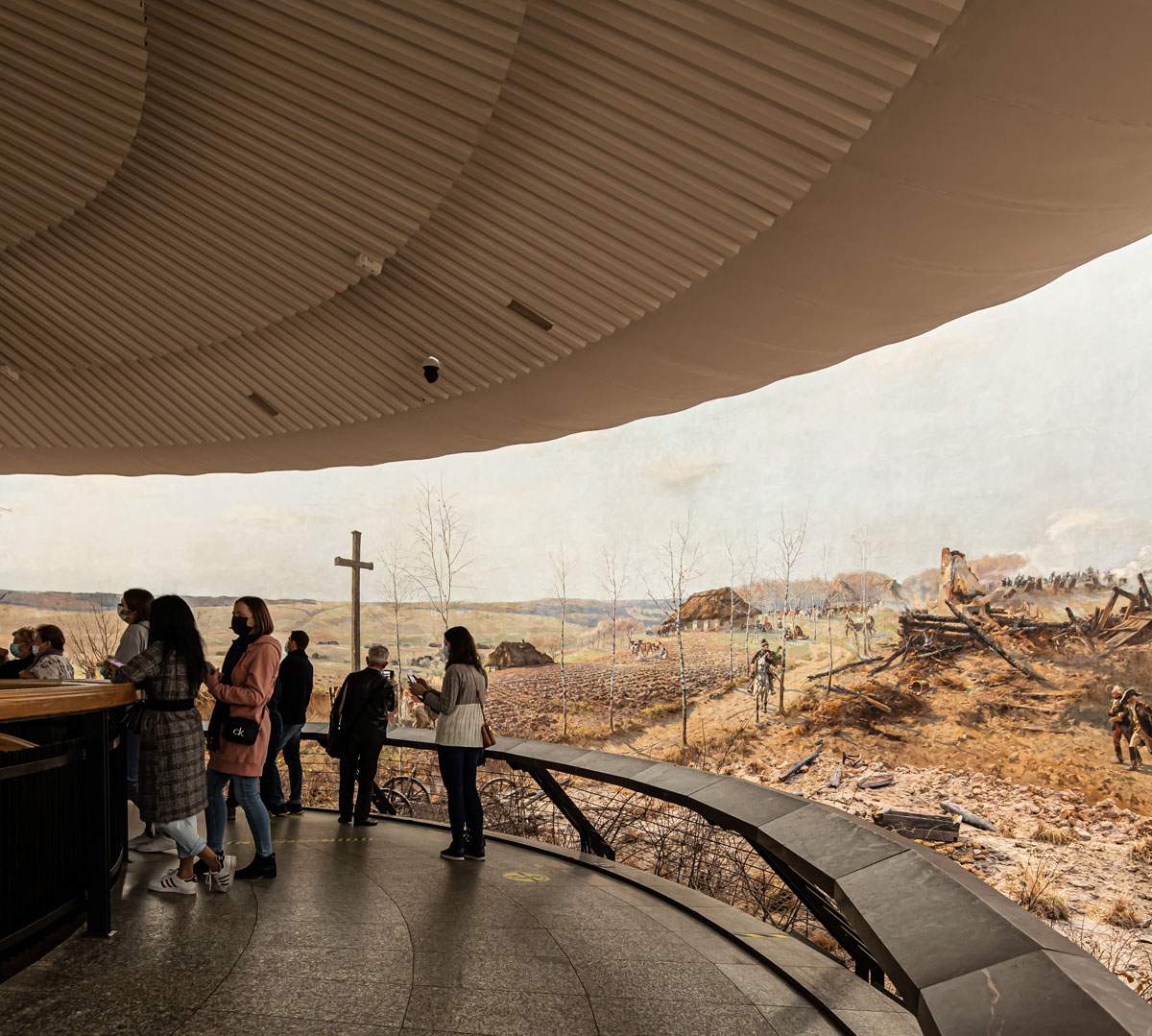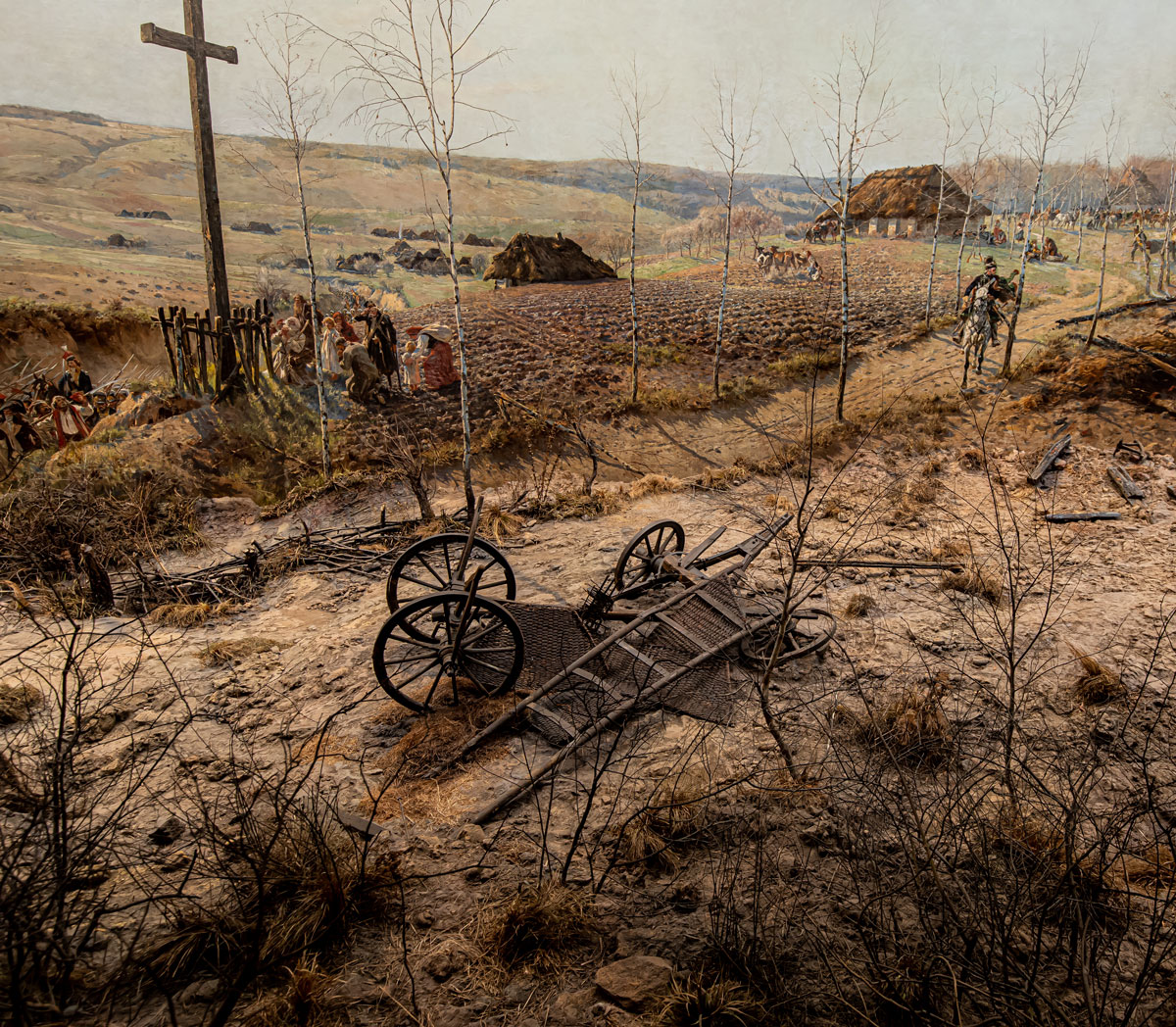 Tickets to the Panorama Raclawice also gives you free admission to the Wrocław National Museum, the Ethnographic Museum, and the Four Domes Pavilion. For all four museums, the ticket price is £9.
Only a stone's throw from The Centennial Hall, you will find this tranquil Japanese Garden which was first established in 1913. Today this park has over 200 flora species. It's open to visitors daily from 1 April to 30 October — Entry is 10 zł / £2.
Auschwitz-Birkenau Tour from Wrocław
Trendy restaurant serving native Polish food with a modern twist, located in the old town market square. We shared the Beef Tartare with mushrooms, Pumpkin Pierogi (with a mouth-watering buttery wine sauce) and the grilled duck breast with a hearty portion of potato dumplings on the side. I also had one of the best (if not THE best) espresso martinis I've ever had in my life, with a sweet addition of honey and a dusting of raspberry on top of the espresso foam. For 2 courses + a glass of wine each, you'd be looking at around £20pp.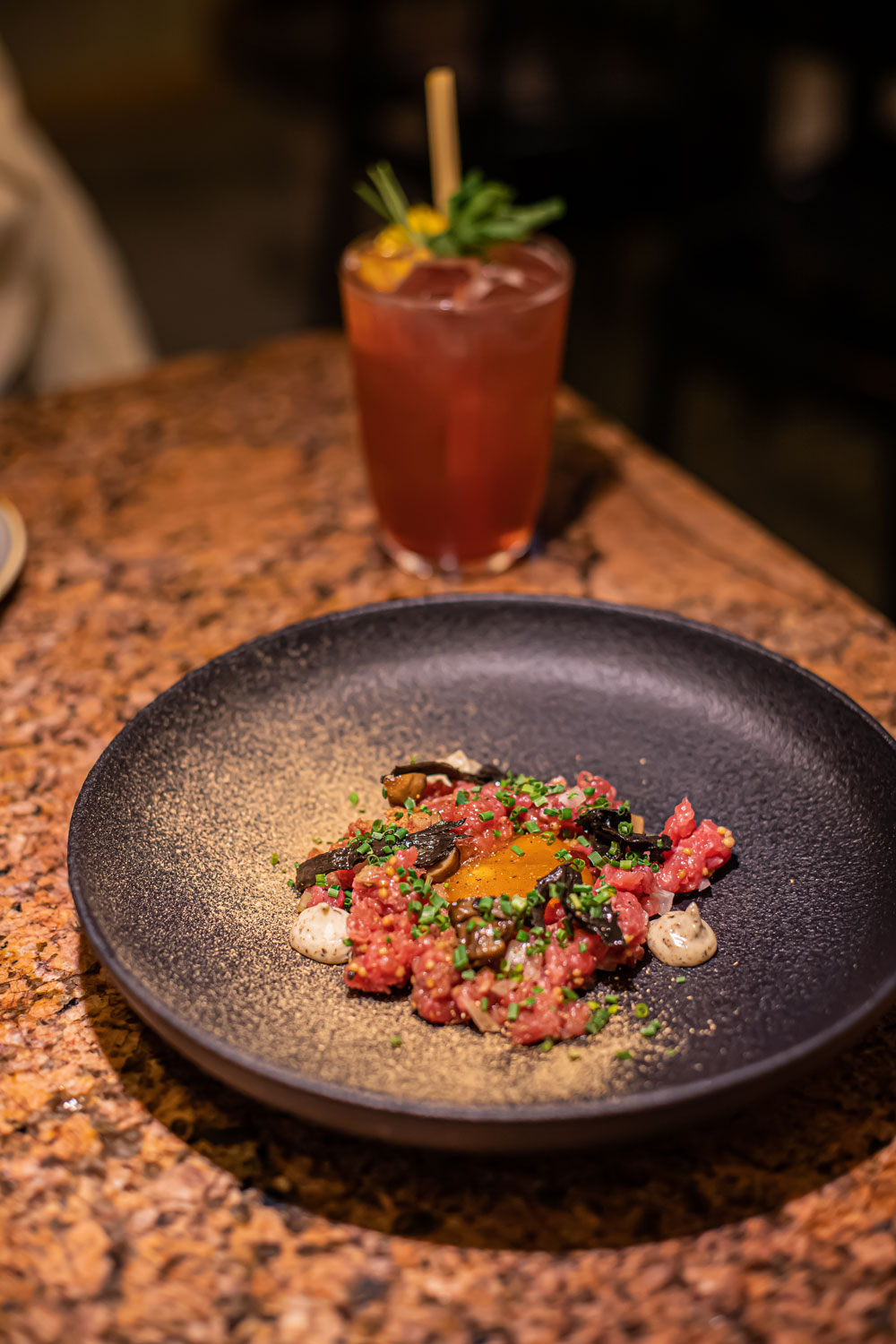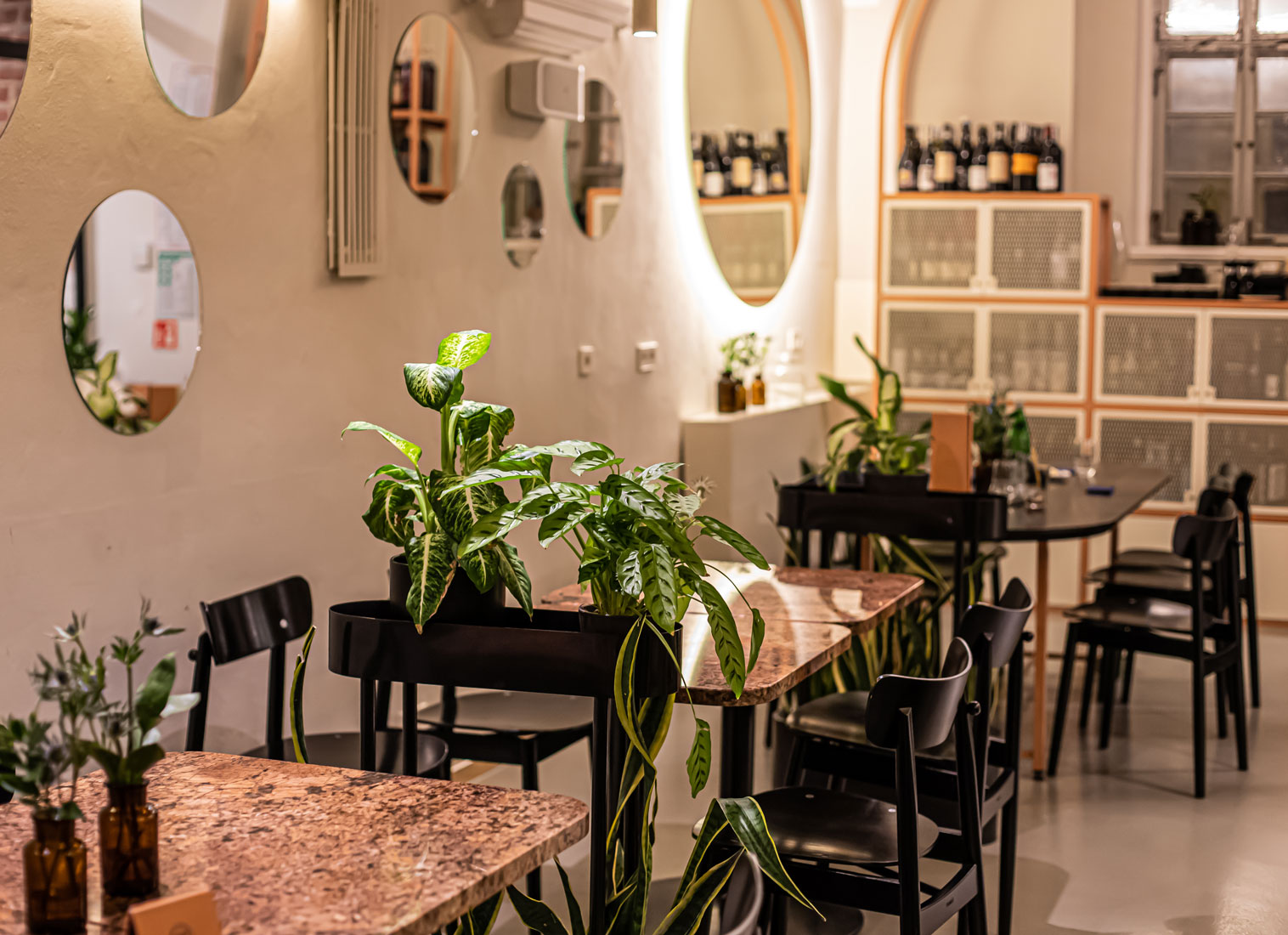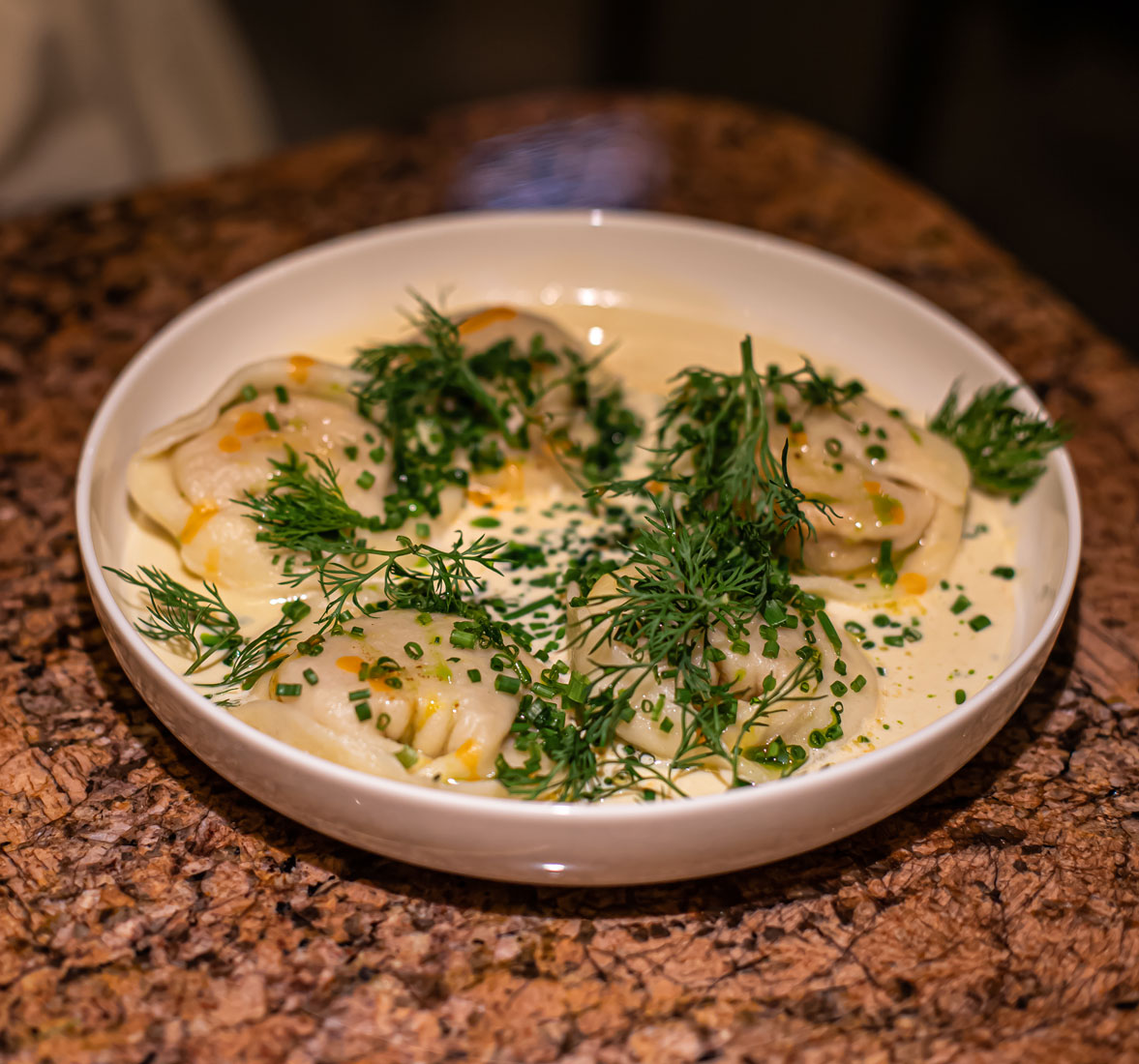 This Patisserie is straight from Pinterest with its minimalist decor, pink walls, Wes Anderson symmetry and French pastries and sweets. They do a bloody good flat white here too!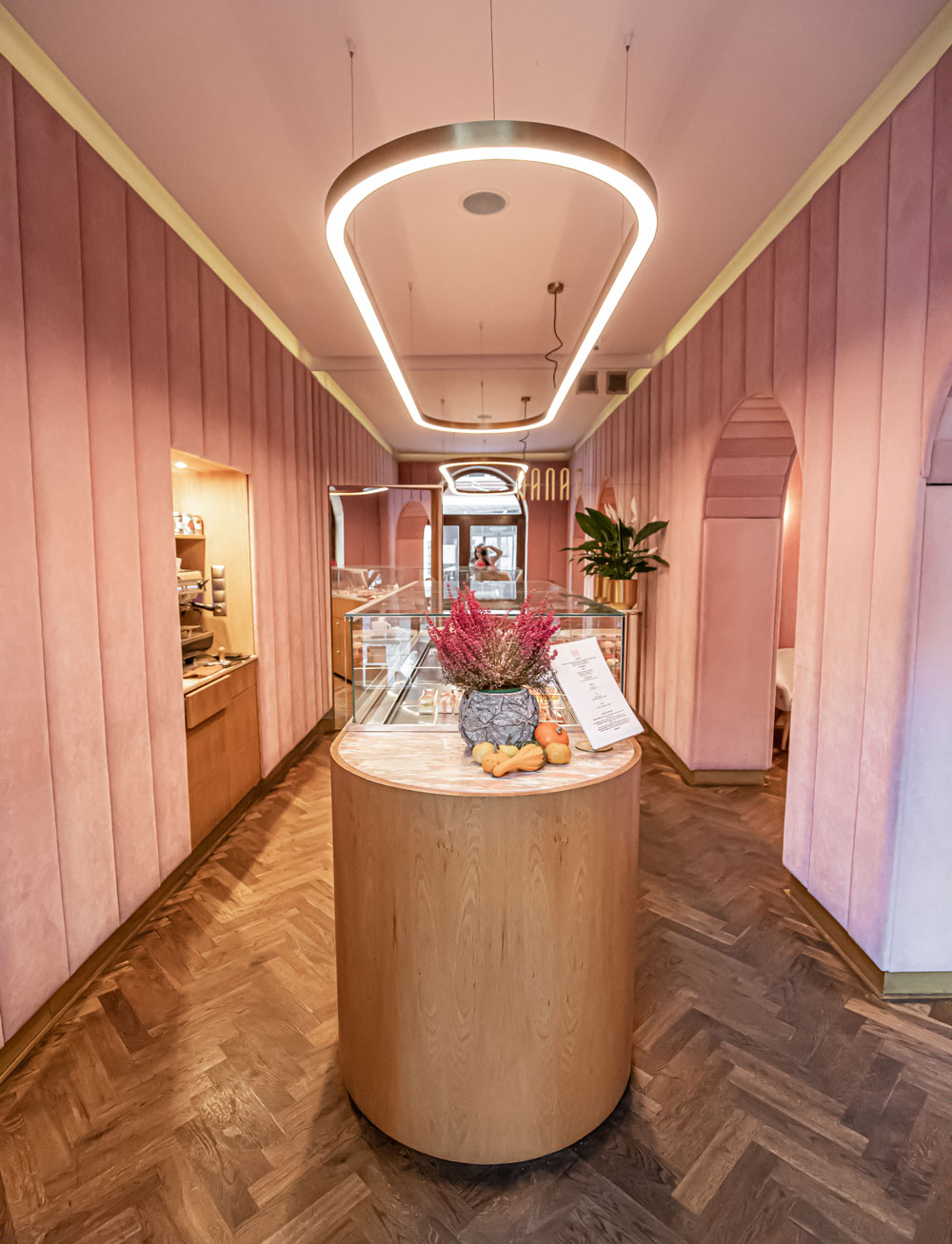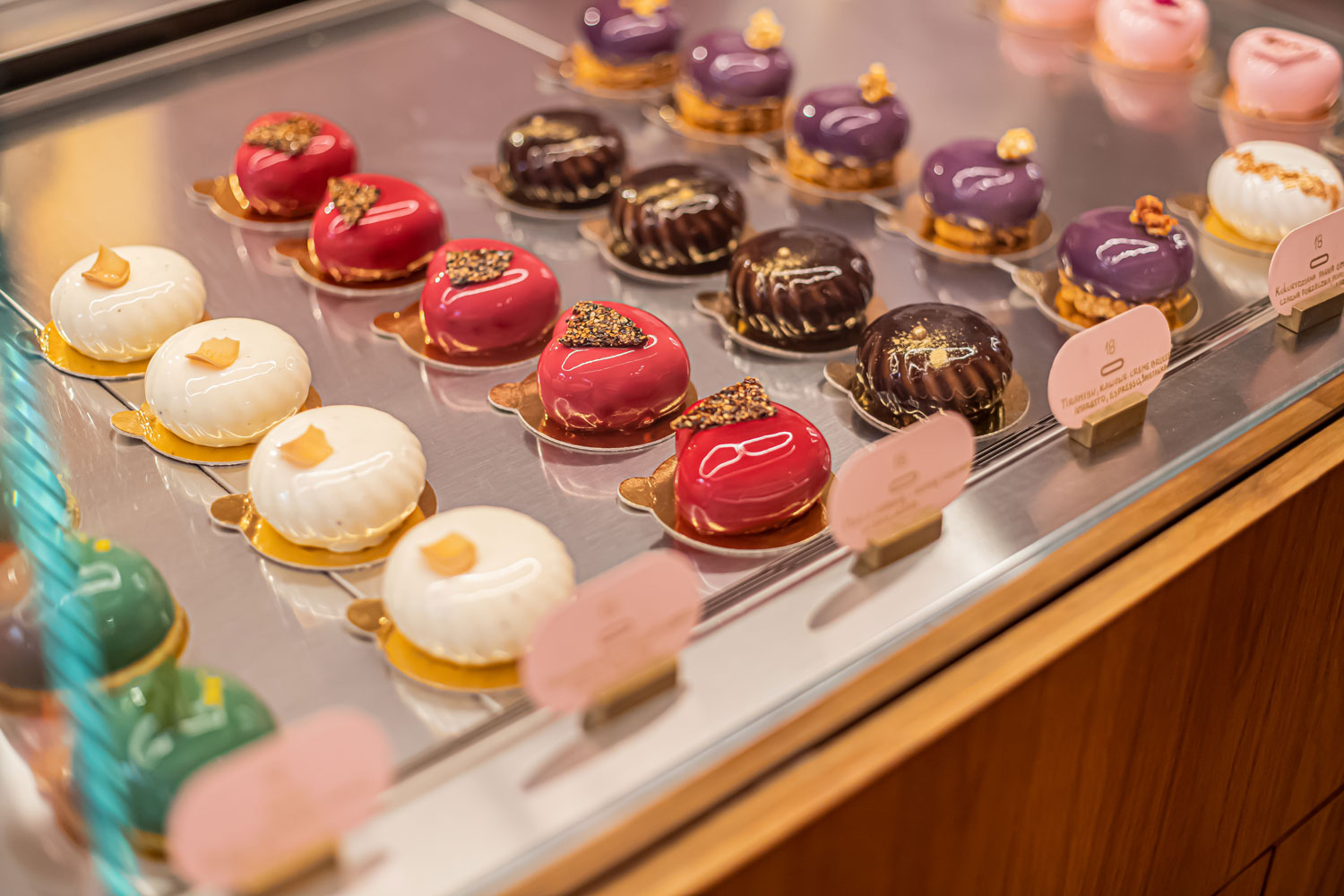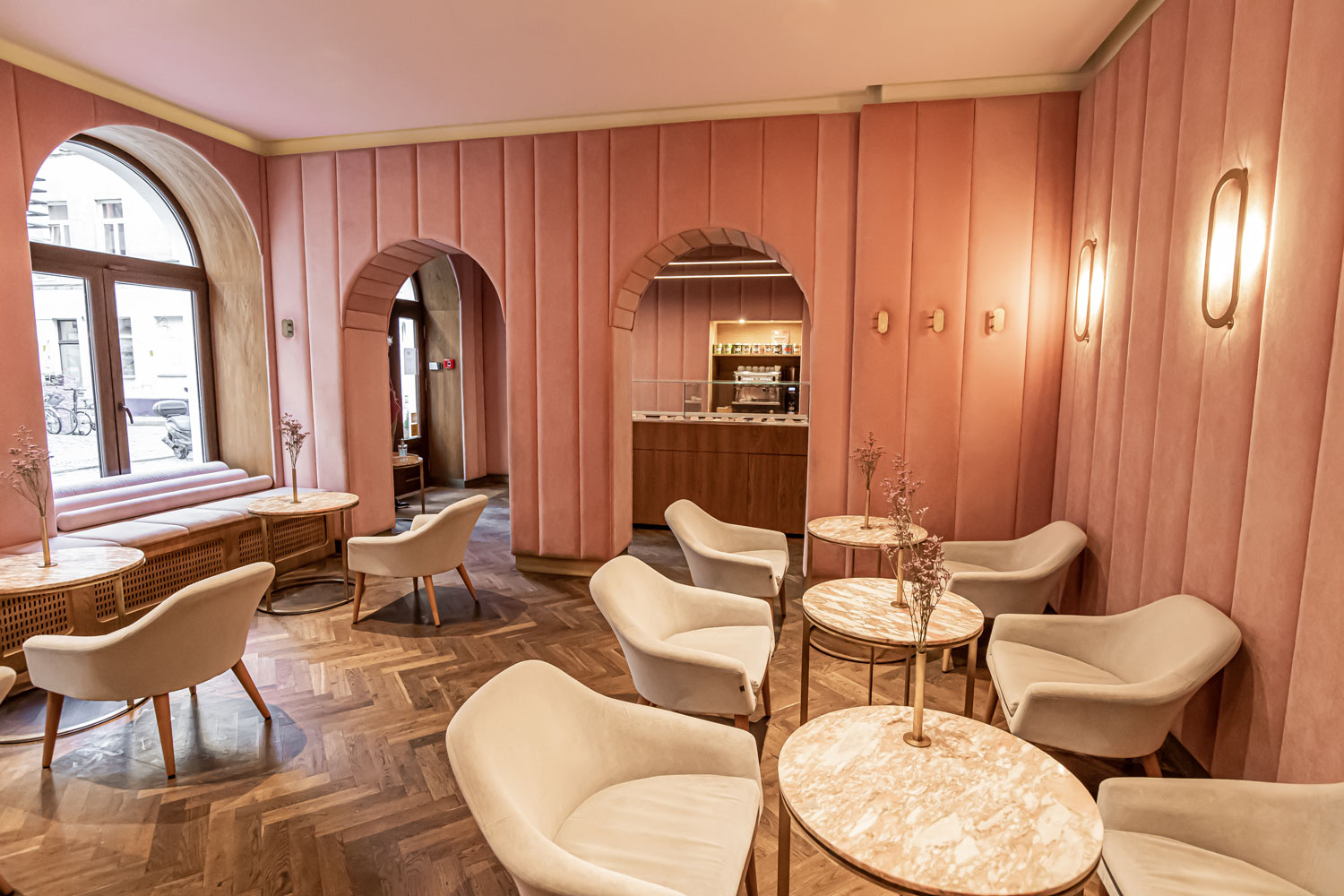 A unique restaurant that has immortalised the 1980 historic Solidarity movement in Wrocław. Enter through a wardrobe to discover a secret room, a recreation of what a Polish apartment would have looked like in the 90s, covered in Soviet newspapers, political cartoons and posters. Konspira serves tasty local food at very affordable prices. You need to try the żurek w chlebie – the famous Polish soup served in a crusty loaf of bread, a £5 meal that will keep you full well into the evening.
The Polish eat more soup than any other country in the world, 3.8 BILLION litres of soup each year to be exact! That's 103 litres of soup per person. 
If you fancy a break from Polish cuisine, head to Iggy Pizza for their delicious Neapolitan wood-fired pizzas in their Instagrammable restaurant filled with plants and neon pink signs. They have a lunch special where you can get select pizza + a lemonade or coffee for £4.70. Pizzas range from £4.50-£8 and cocktails from £3.50, I recommend ordering the Hugo Spritz!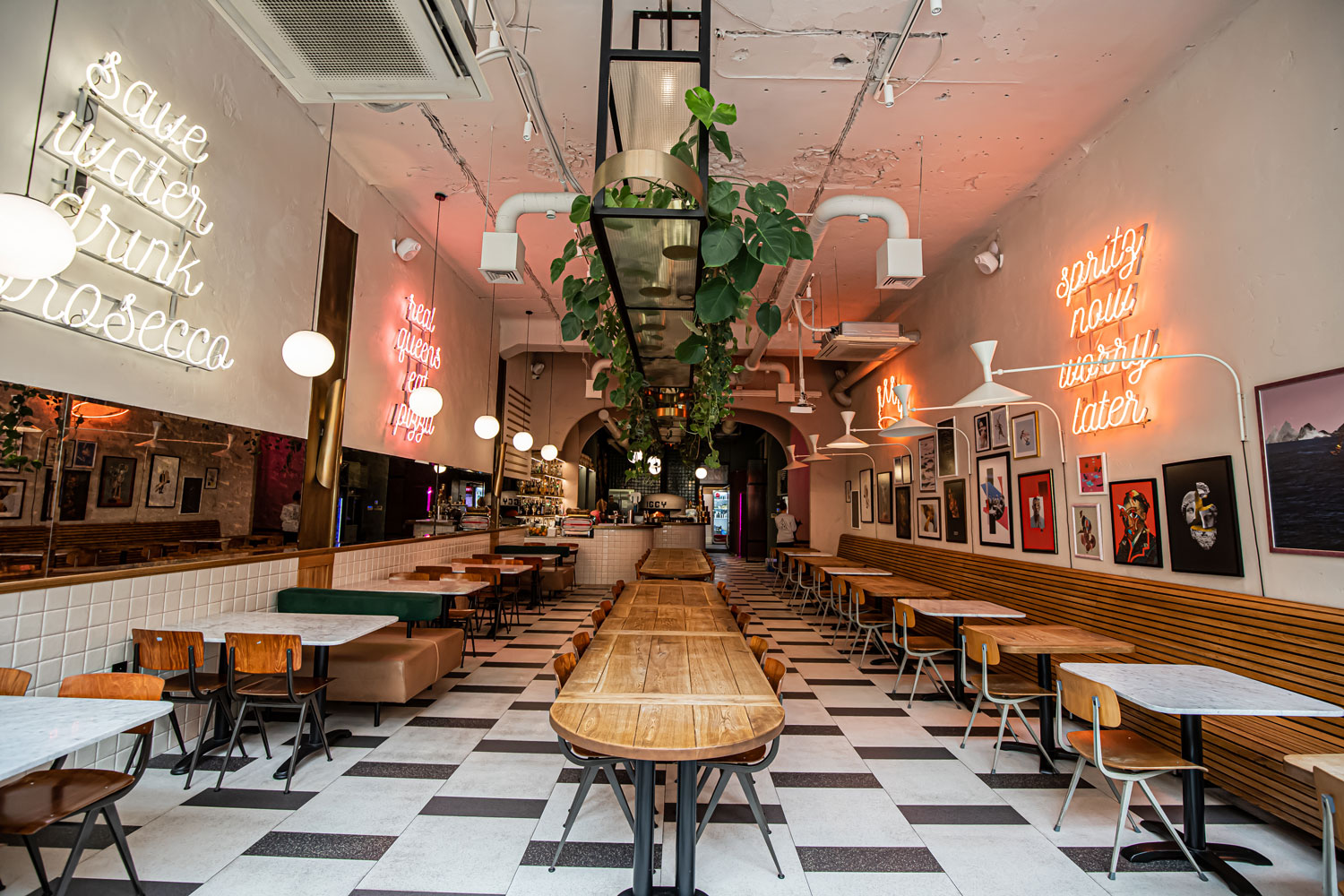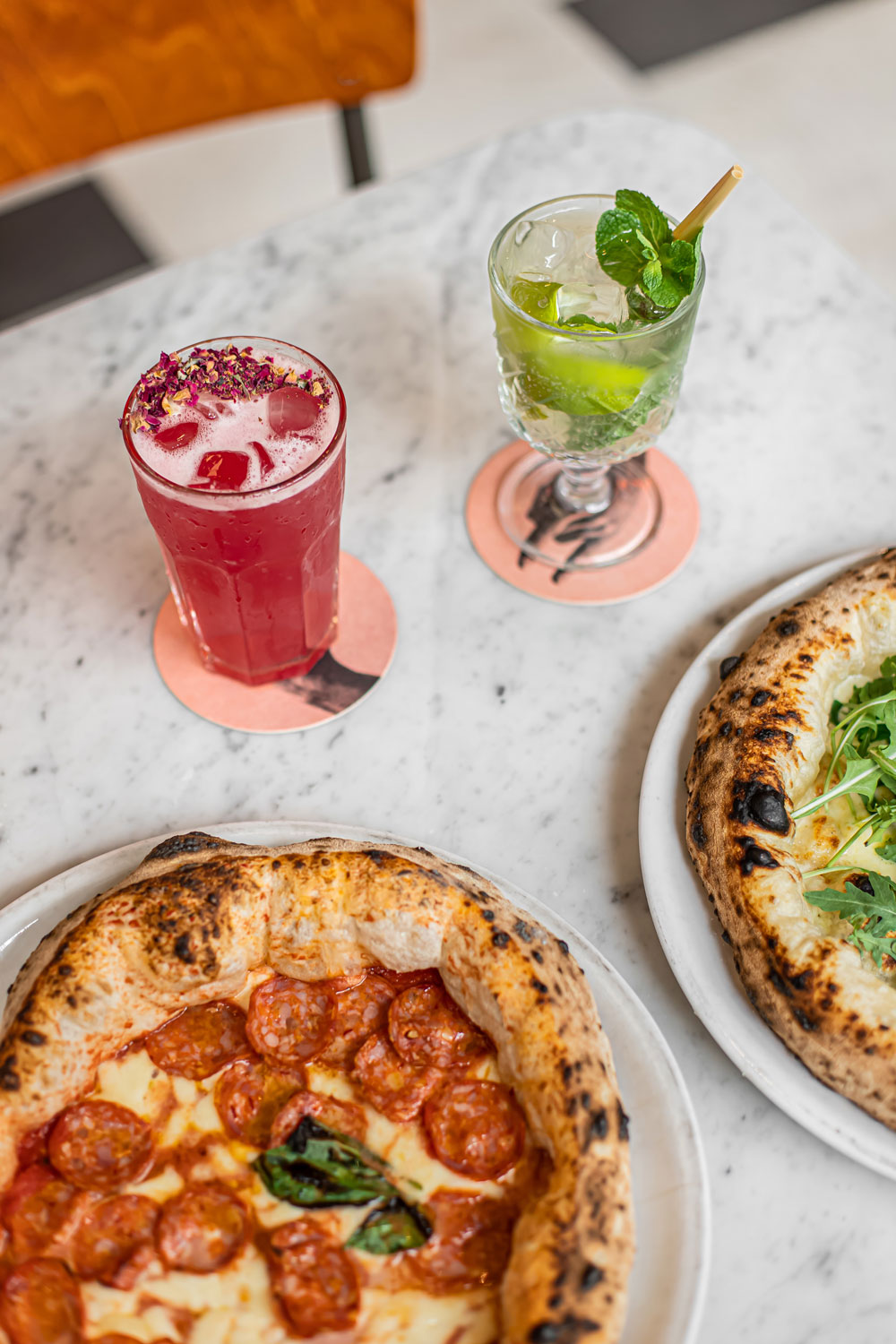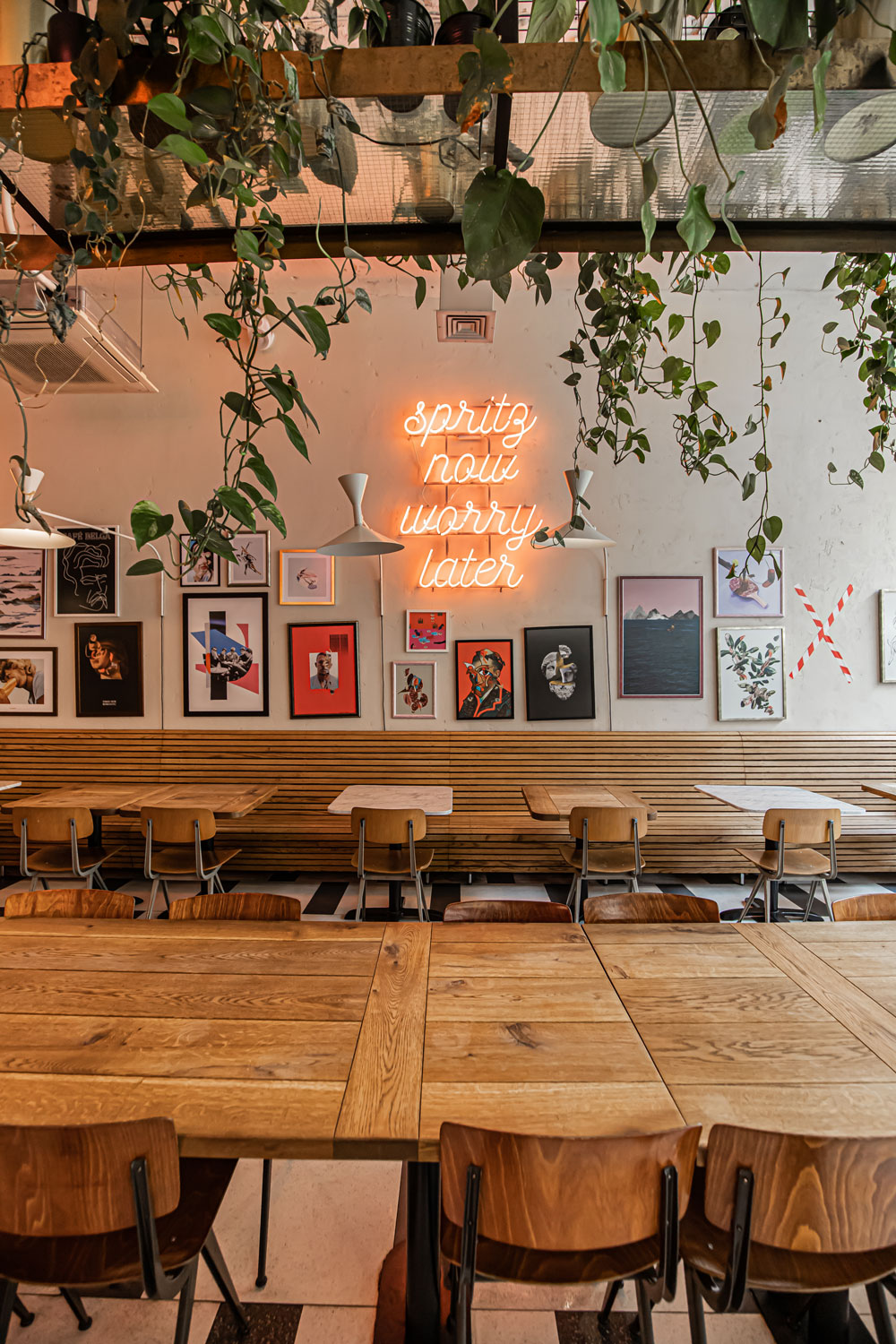 Enjoy Mediterranean fine dining in this upscale restaurant overlooking the Oder river, with a front-row view of the University of Wrocław which dazzles in the evening. We ate through four delicious courses including Burrata, Tomato Soup, Halibut fillet and an indulgent chocolate brownie with salted caramel ice cream. A 4-course meal is around £25 pp.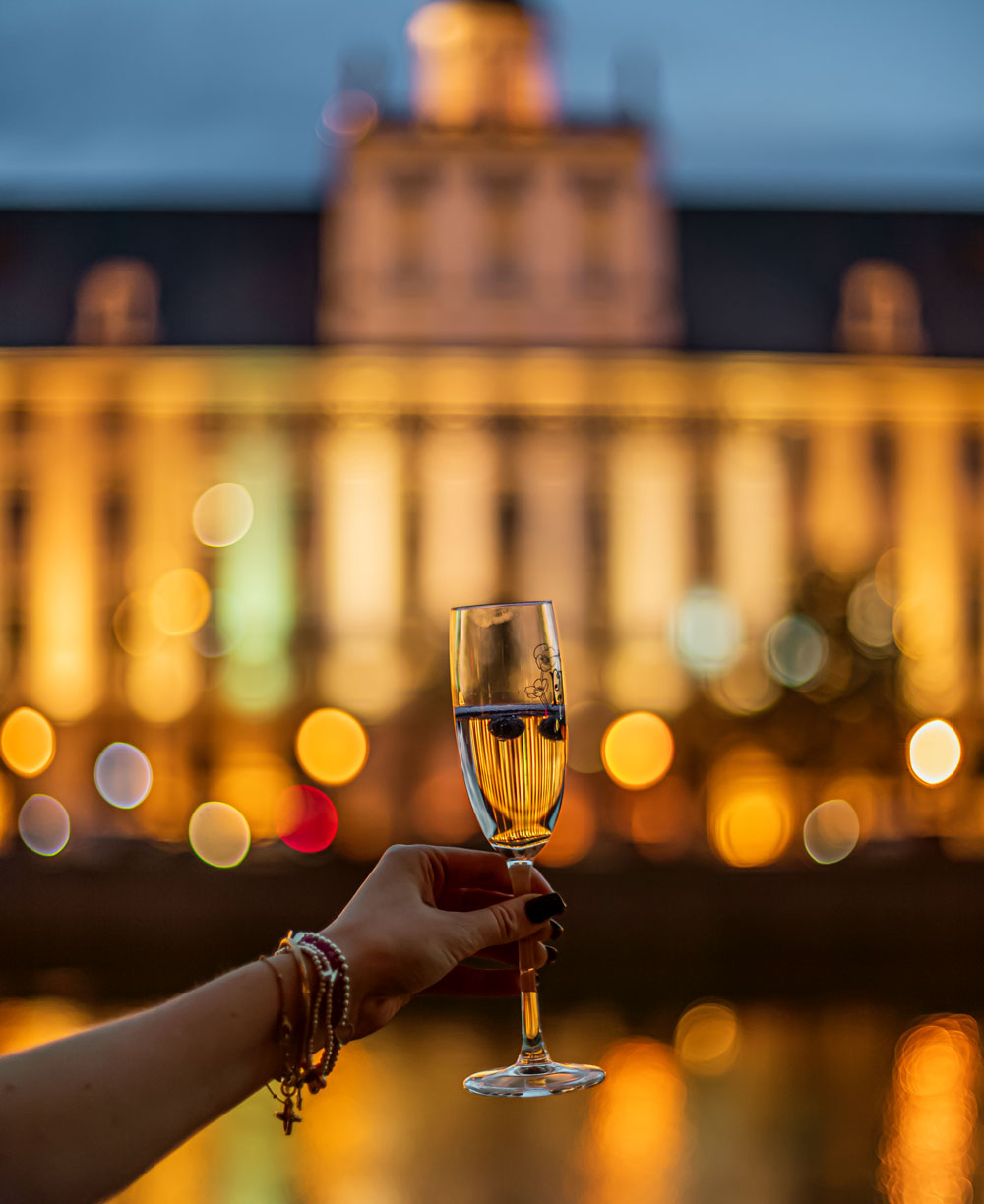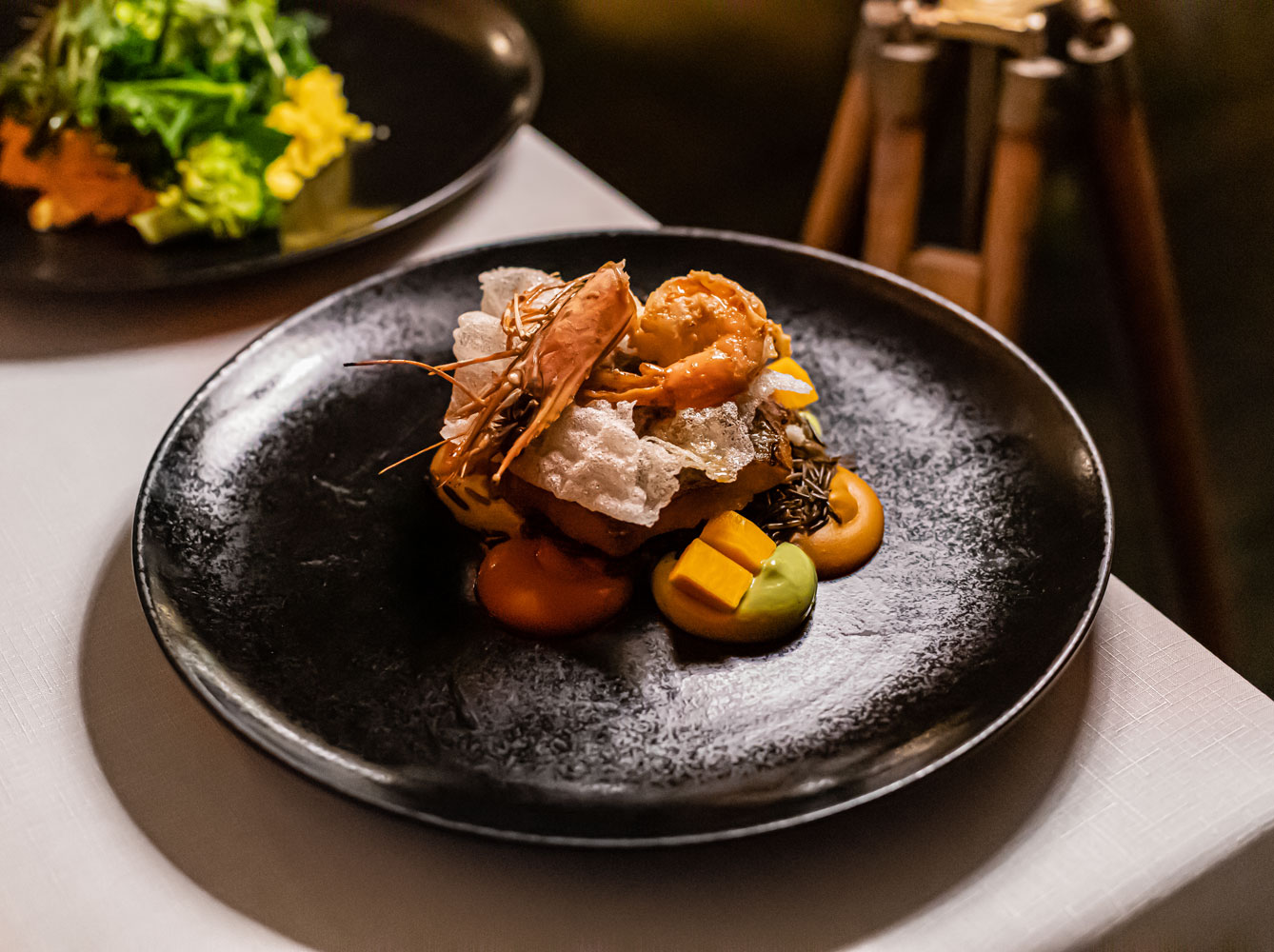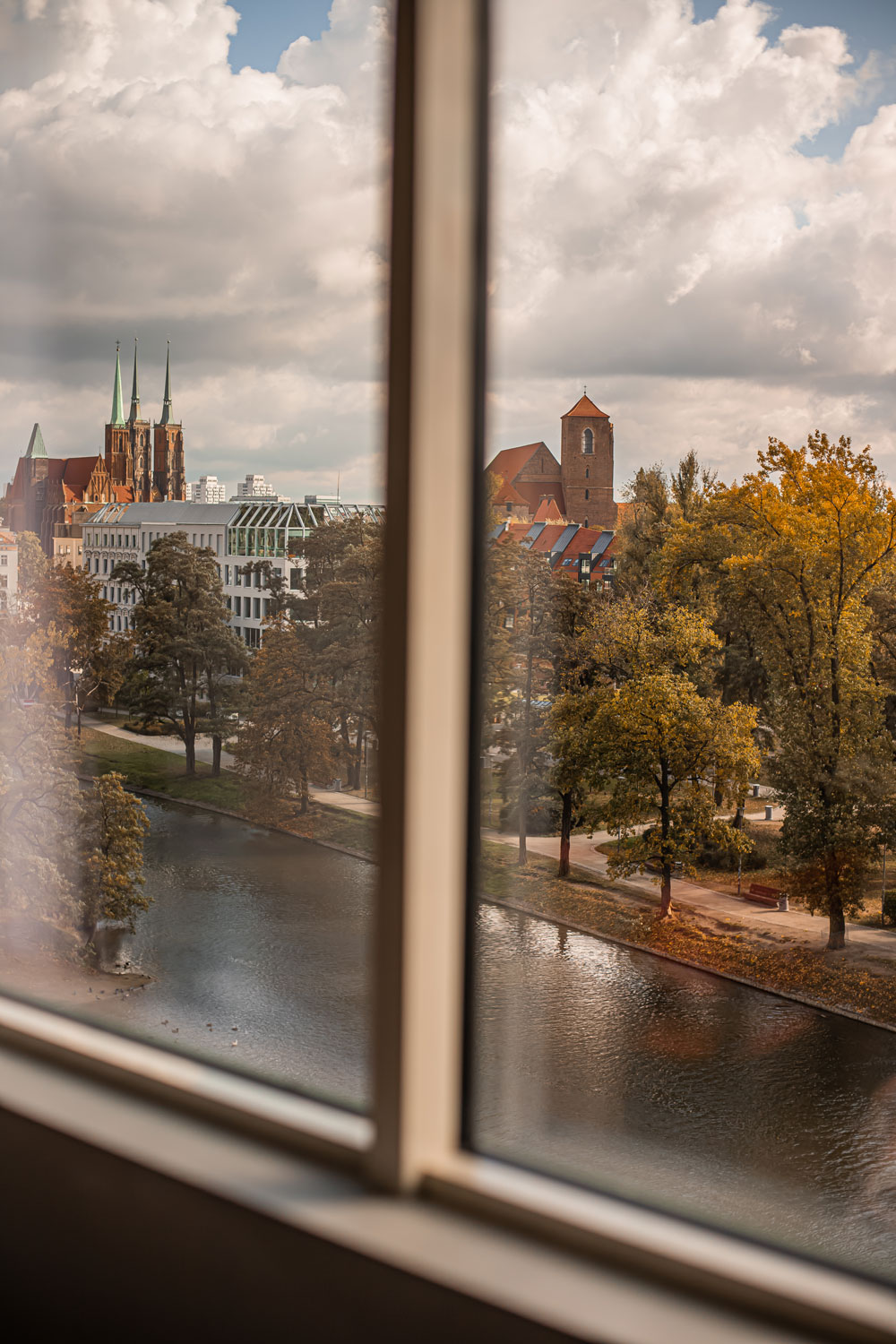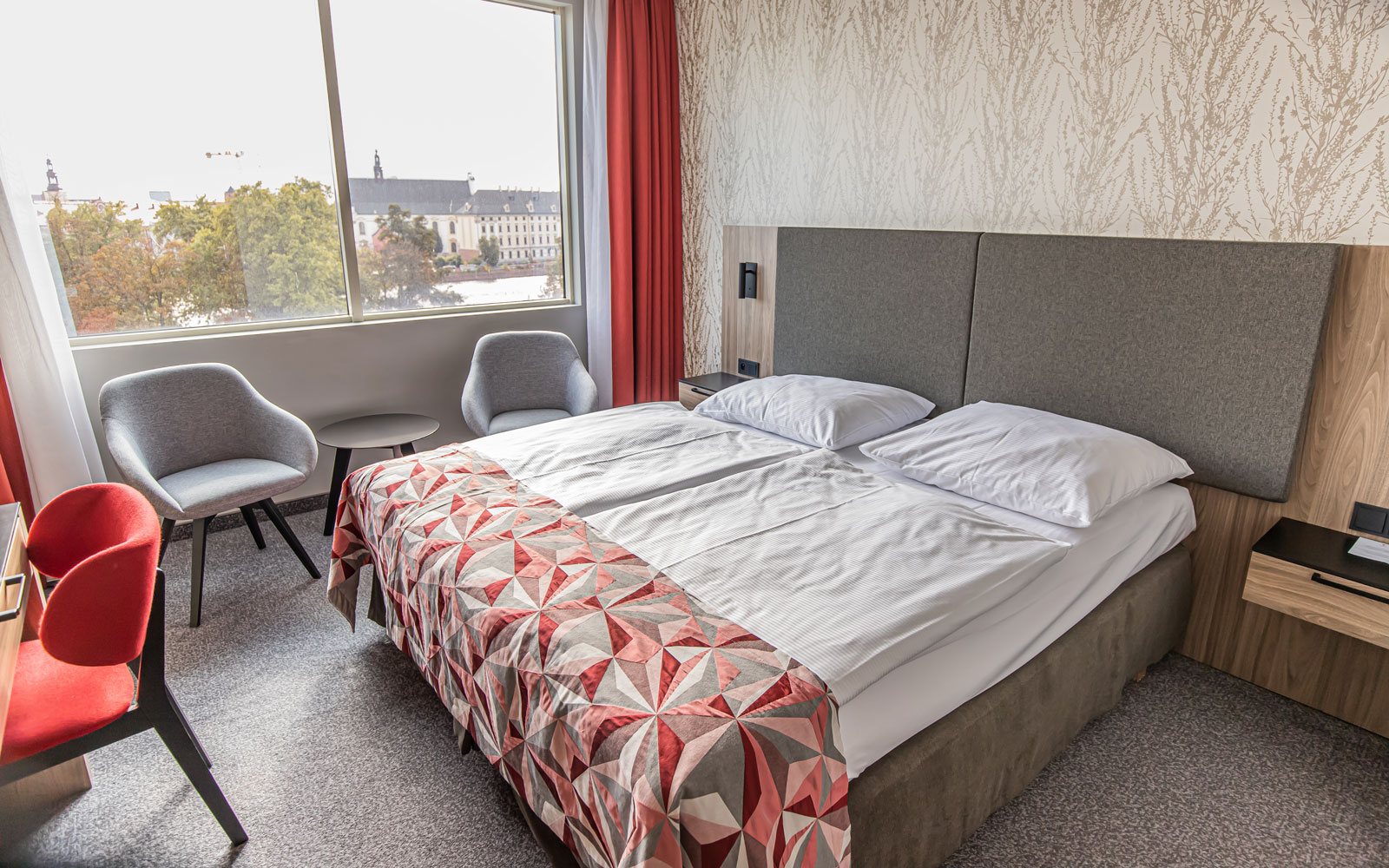 This hotel is located in a prime position on the Oder River and a 5-minute walk to the old town. Modern and spacious rooms with a postcard-perfect view of the Cathedral of St. John the Baptist. You'll enjoy a very comfortable stay here with underfloor heating, free internet access and a varied buffet breakfast in the morning so you can easily fuel up before exploring Wrocław. Rooms start from £40/night.
Getting to & around Wrocław
Wrocław is a 2 hour flight from most cities in the UK, making it the perfect destination for a European weekend break.  Wrocław is a 3-hour train journey from Kraków, so it's achievable as a day trip from the former capital however I highly recommend staying at least 1 to two nights in the city to allow enough time to see everything at a leisurely pace. 
Wrocław is mostly walkable, you'll find most places within a 15-minute walk from your hotel. For longer trips, the best way to get around is via tram. Tickets can be bought on board with smart payment. Tickets are £0.60 for 1 trip or £4.70 for a 3-day travel card. Taxis & Uber's are around £2-£5 depending on your journey. There are also 800 bicycles you can rent from various locations around the city. 
Tickets are £14.85 or £23.85 with a glass of Nyetimber Classic Cuvée. Note: Tickets are considerably cheaper when you book online.
Tickets are £14.85 or £23.85 with a glass of Nyetimber Classic Cuvée. Note: Tickets are considerably cheaper when you book online.