Review of Sofitel Noosa Pacific Resort
It had been less than 3 hours since I touched down in Australia after my long journey from London but I was desperate to get to the beach and have some much needed R&R. From Brisbane, I drove up to Noosa, a coastal town on the Sunshine Coast famous for its stunning beaches, lakes and national parks. Sofitel Noosa Pacific Resort very kindly invited me to stay at their hotel and it was the perfect way to spend my first night back in Australia.
The 5-star resort is located on the famous Hastings Street which means you have the beach right across the road and many upscale restaurants and boutiques on your doorstep. Sofitel Noosa Pacific Resort offers 176 rooms, 1 restaurant and 3 bars including a swim-up pool bar (which for me, the novelty will never wear off), their world-class AQUA Day Spa and huge lagoon style pool and an outdoor spa.
When we arrived we were immediately greeted by friendly staff and that unmissable Australian accent which meant I instantly felt at home. As concierge took care of our bags, we helped ourselves to a refreshing ice tea in the lobby and made our way up to our room. We opened the door to our large suite which opened up to a balcony with a view of the pool below. From the balcony looking onto the beach and we were even greeted by a beautiful little lorikeet. Now, this is Australia.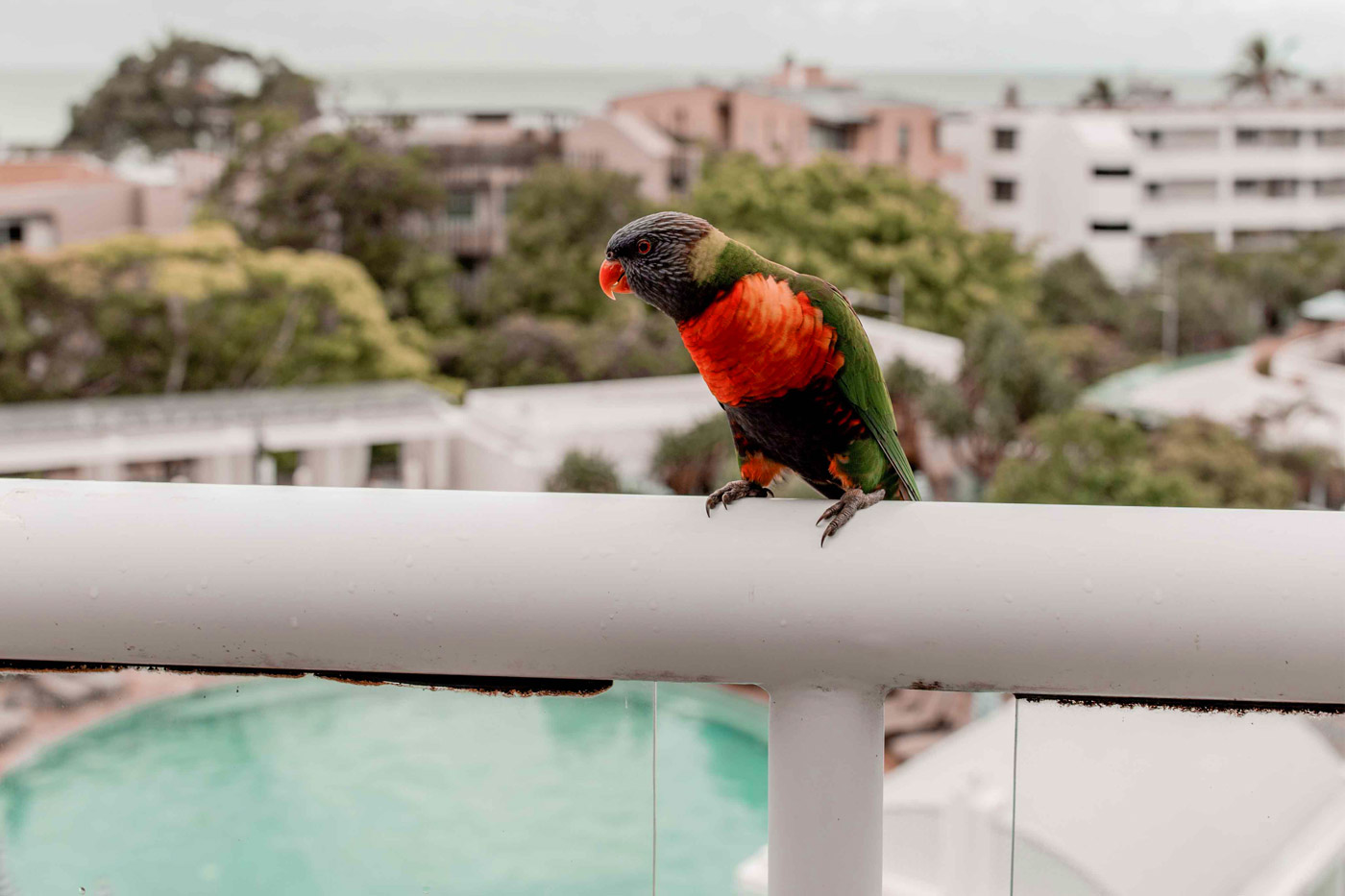 Our Suite
The rooms have a retro 1960s feel with artworks that take inspiration from the local cultural heritage and natural environments. The room is complete with a large king size bed, 42-inch LCD TV, spotless bathroom with large spa bath and separate shower. Waiting for us in the room was a chilled bottle of Moët and an artisan charcuterie board with assorted local cheeses, meat & fruit. The mini bar was well stocked with local produce and treats – perfect for a relaxing night in.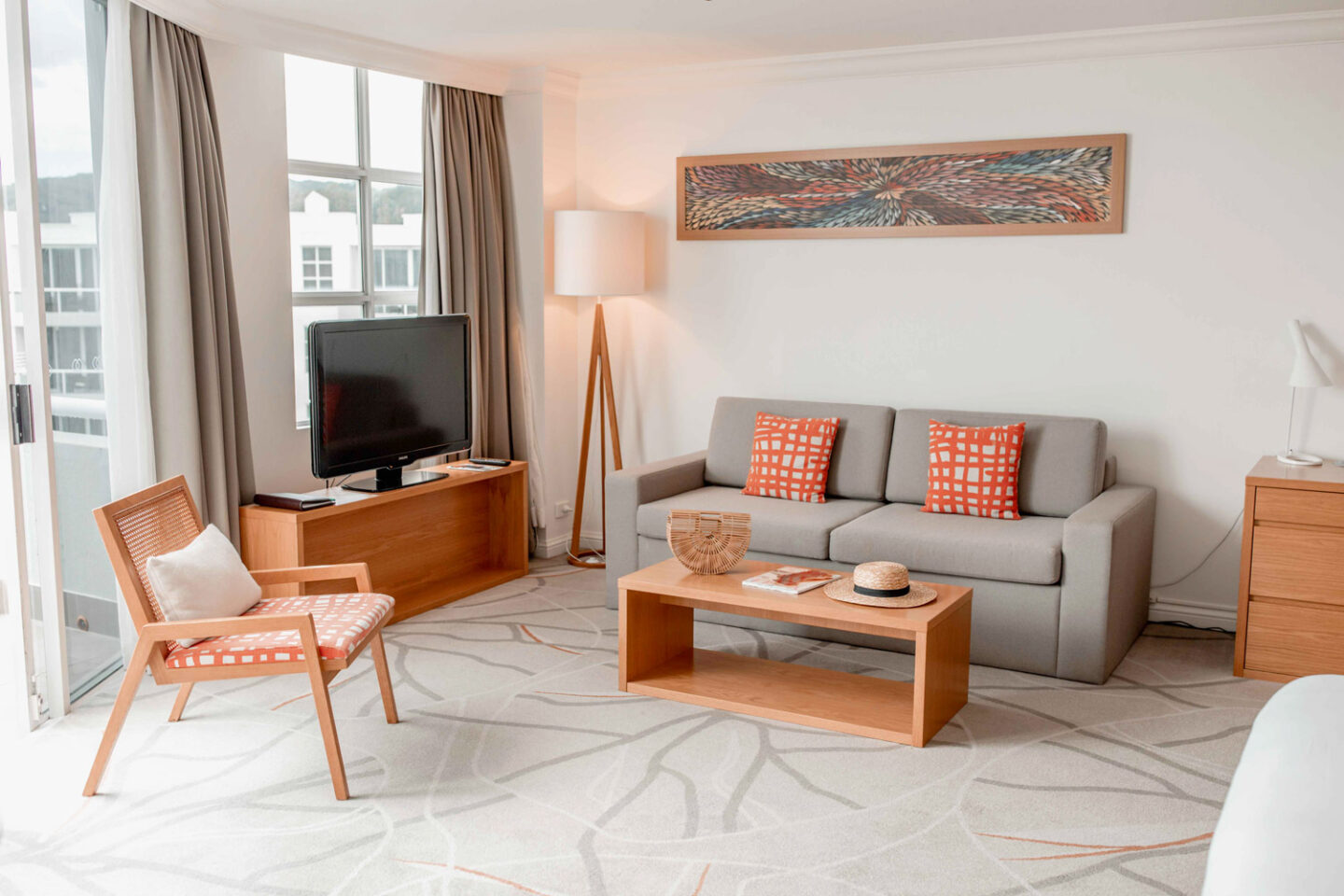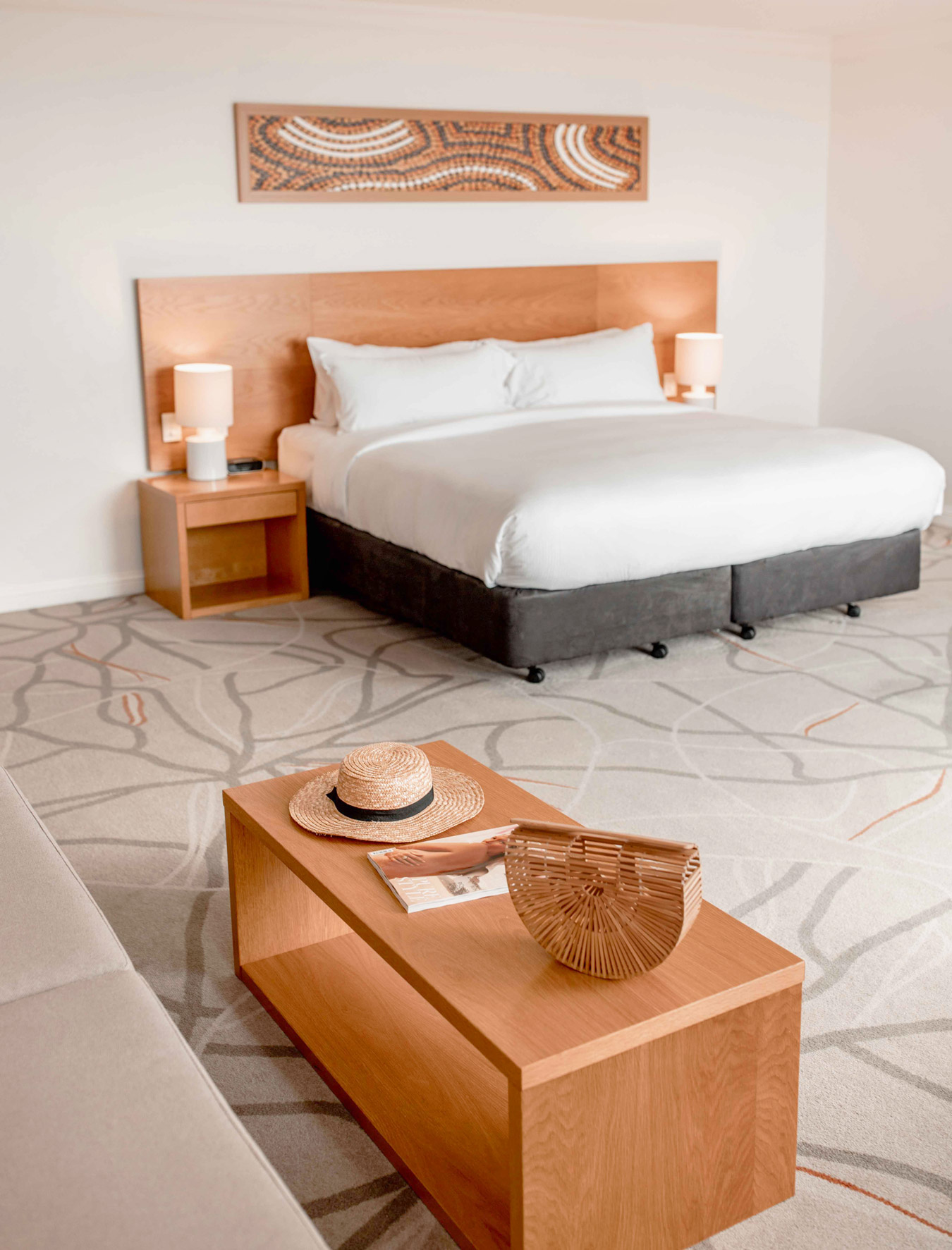 Riveria Bar & Lounge
After we unpacked our things, we headed down to the on-site Riveria Bar & Lounge which you can access immediately from the lobby. The bar is the ultimate place to relax and kick back in style. The lovely and extremely knowledgable bar staff guided us through their extensive cocktail menu. As our visit to Sofitel was during Easter, they had an array of Easter-themed cocktails – we went for the Easter Martini which was served complete with a chocolate egg (winning!) and the Easter whiskey sour that had hot cross bun syrup, such a treat!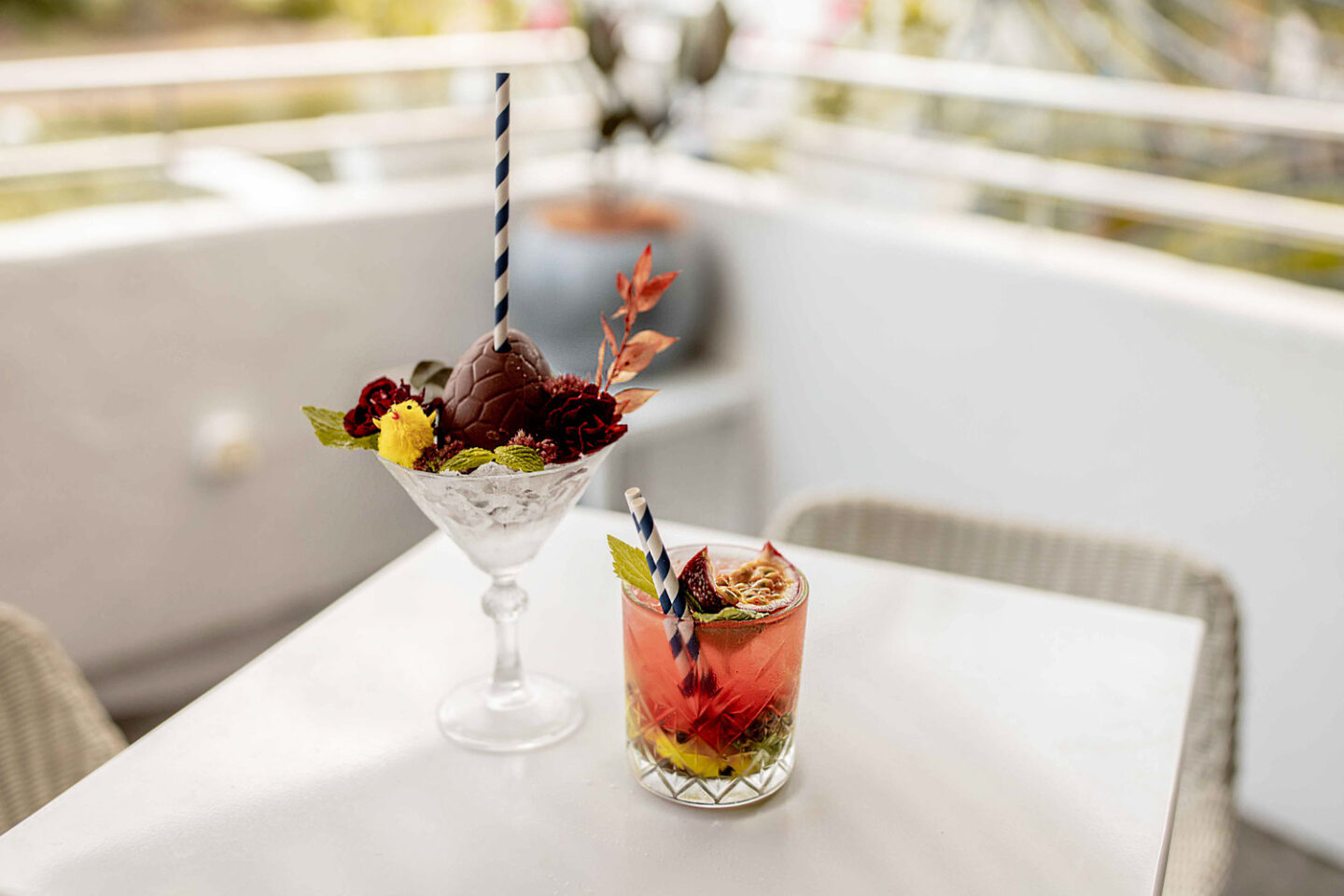 Alongside our magnificent cocktail creations, we enjoyed a variety of light bar snacks including fresh local oysters, steak frites and saffron & lemon croquettes. The ambiance was chill with live music. With a soft guitar playing in the background (à la Jack Johnson vibes) and the sun setting over the canal, I was living my best life. When we returned to our room there was a small present waiting for us on a pillow: a bar of hand-made chocolate. It's small touches like this that really set Sofitel apart as luxury accommodation.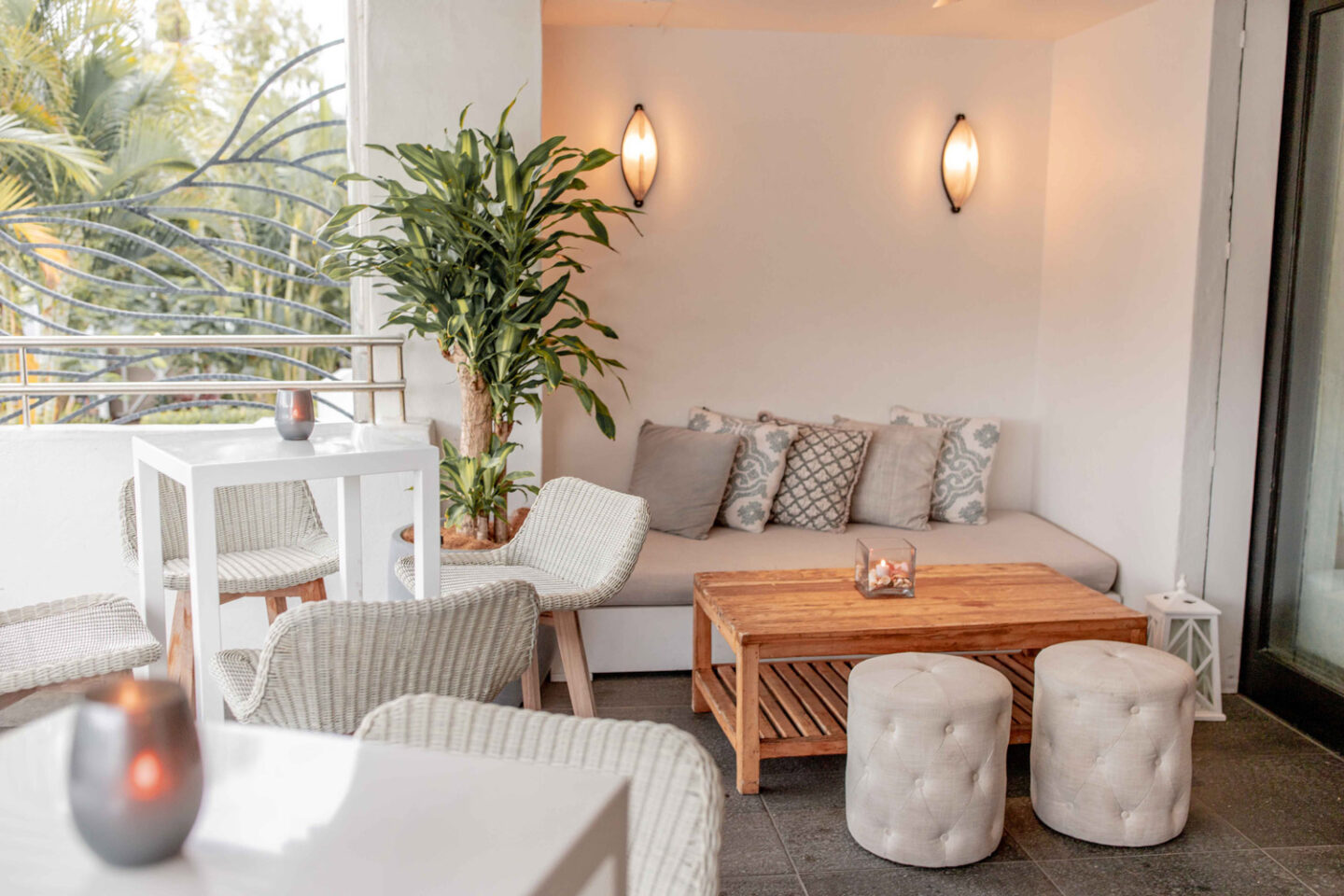 Breakfast
Breakfast at the Sofitel is served at the on-site restaurant, Noosa Beach House. Welcome by staff, our coffee orders were taken straight away (one iced almond latte for me please) and we then helped ourselves to the buffet style breakfast. Gourmet bakery treats & freshly baked bread, fresh pressed juices, an on-hand chef to cook up anything to order (eg- crepes and omelettes), and even a dedicated gluten-free station. There is something for everyone here, the perfect way to start your day.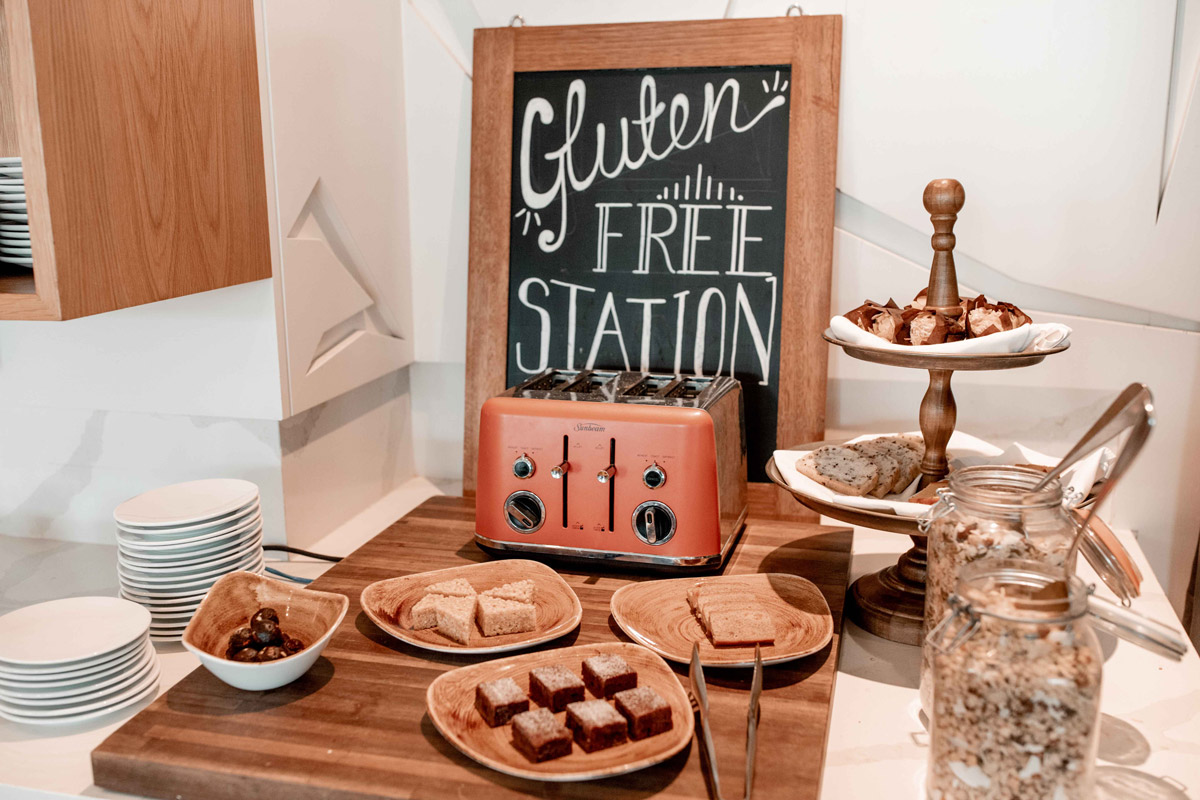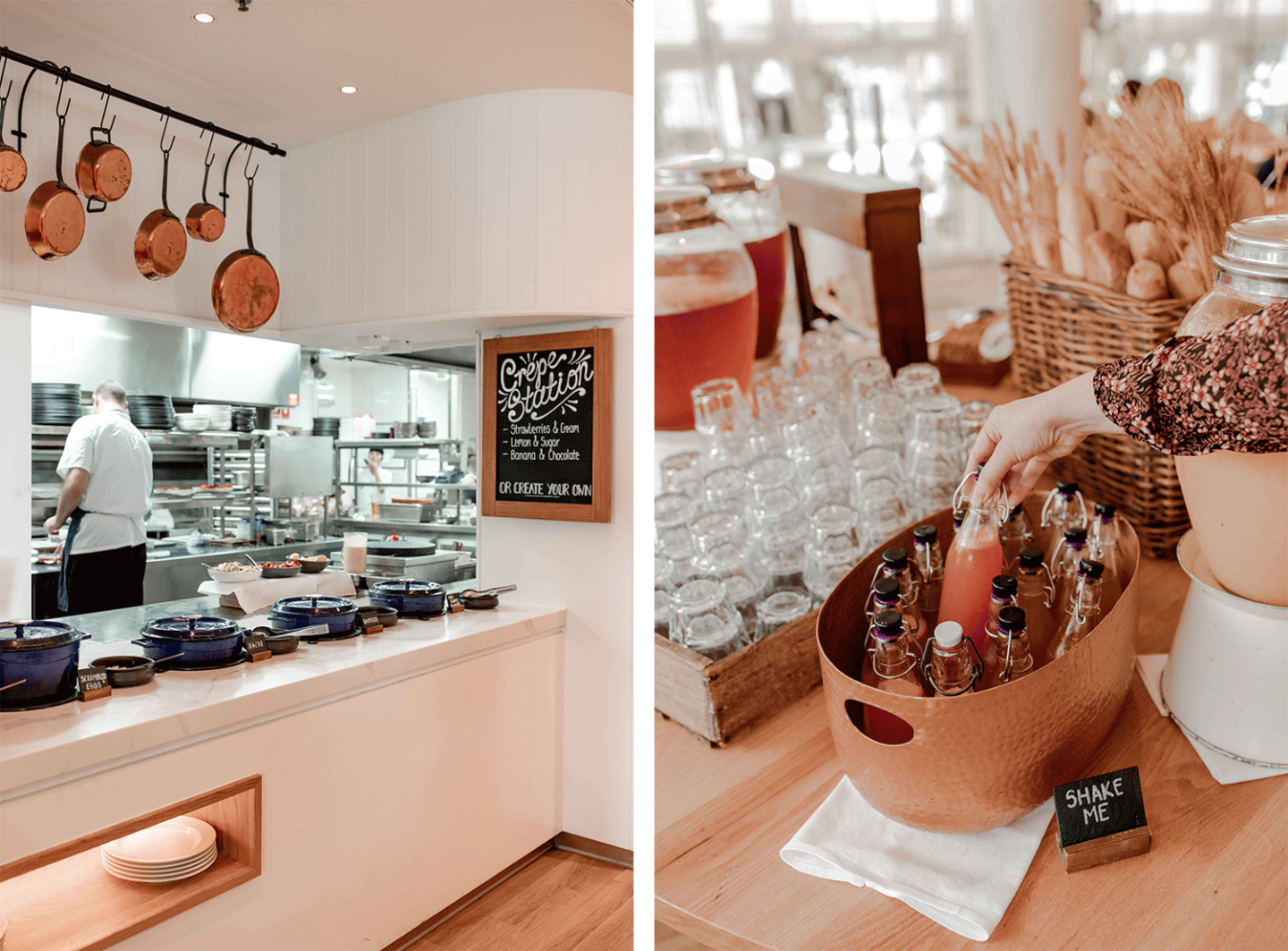 The Cabanas
After breakfast, we headed over to The Cabanas: a gorgeous relaxation space inspired by the French Riviera. Here you can book a luxurious sun lounger and you book an extremely glam 'Coté Piscine Experience' package which includes personalised butler service, fresh fruit platter, selection of French still and sparkling water and a personal iPad to peruse bespoke menus and a selection of magazines.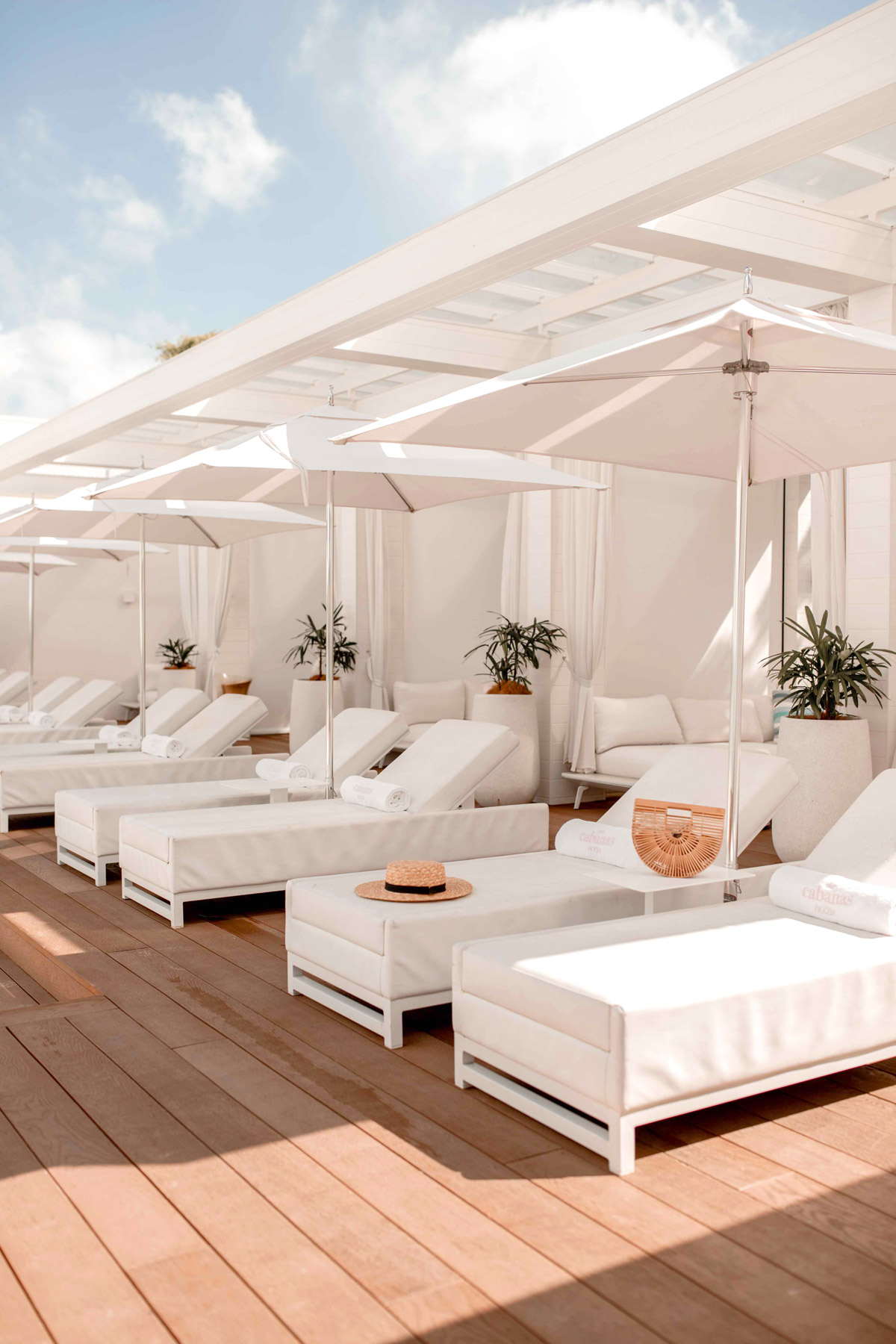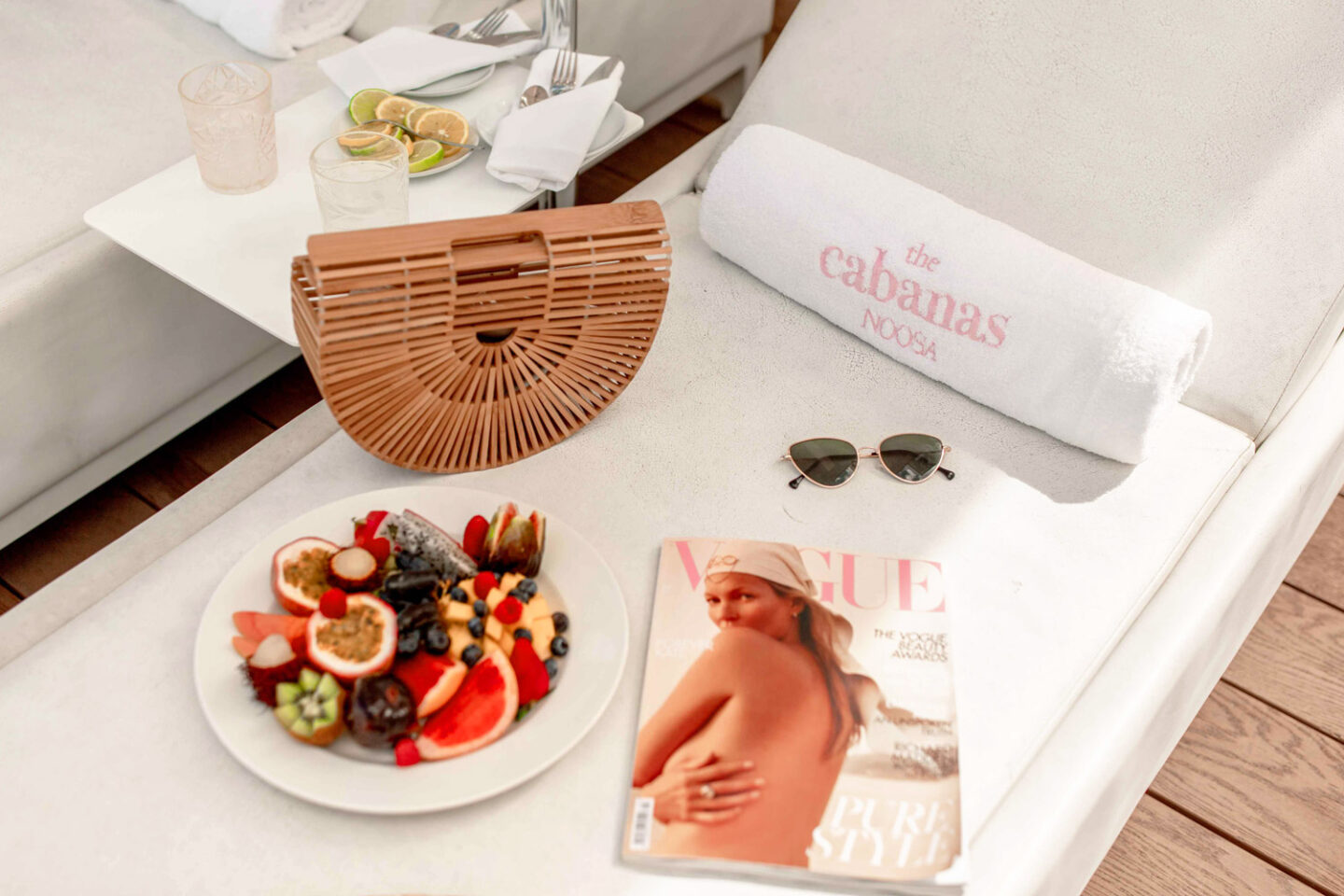 AQUA Day Spa
After our poolside chill, we ventured down to the lush AQUA Day Spa which is accessible from the lobby. Upon arrival, we were given our robes and taken to our Aquatic therapy session at their lush spa. The bubbling jets, calming blue tiles adorned the entire space, I instantly turned into a puddle as I sat in the warm water and dissolved. Not to forget the relaxation room, where you can help yourself to refreshments and snacks while reading a magazine and re-aligning your chakras.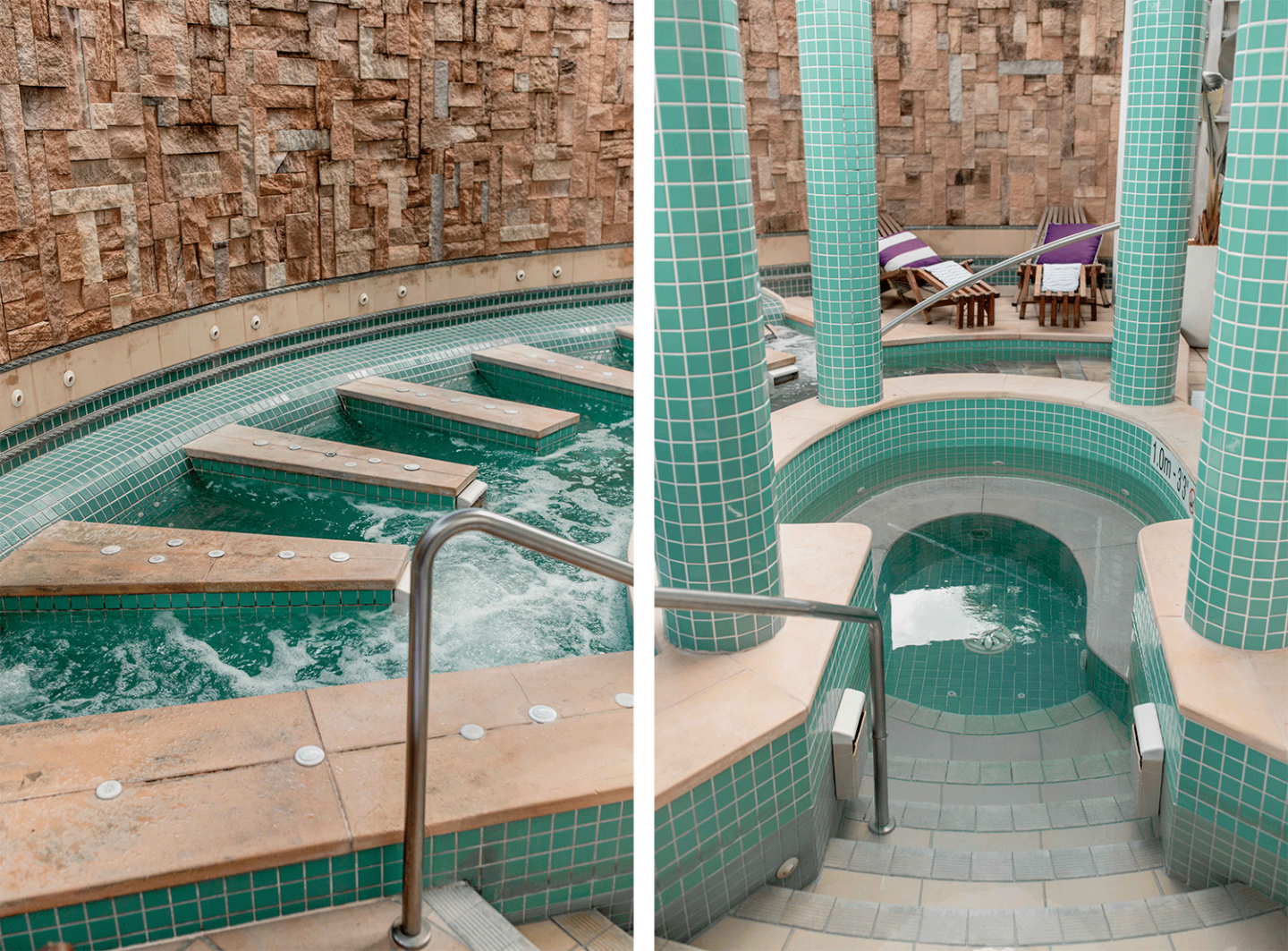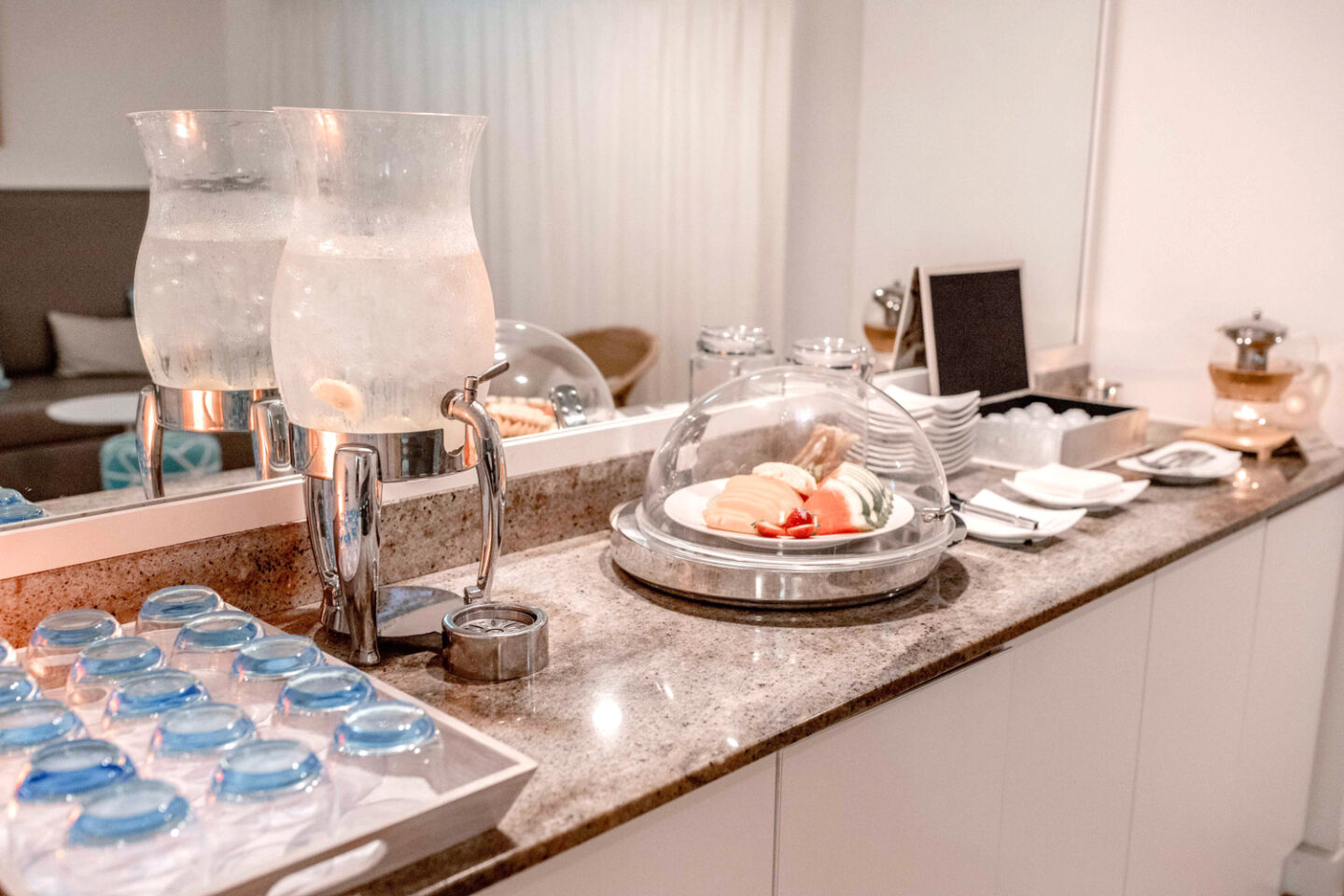 Lunch at Noosa Beach House
Located just a one-minute walk away from the Sofitel lobby, the Noosa Beach house is run by award-winning chef, Peter Kuruvita, and offers the freshest local modern seafood menu: each bite was full of amazing flavour. You'll no doubt be overwhelmed by the menu which all sounds delightful, so let me help you: start with the Spicy Tuna Toast and Mooloolaba Prawn Sliders, don't miss the Ginger Chili Steamed Moreton Bay Bug Tail (our favourite!) or the Chili Beef Nachos. After you finish lunch you can walk across the road (about a 30-second walk) to Noosa's main beach for a cheeky swim or some sun baking on the beautiful white sand.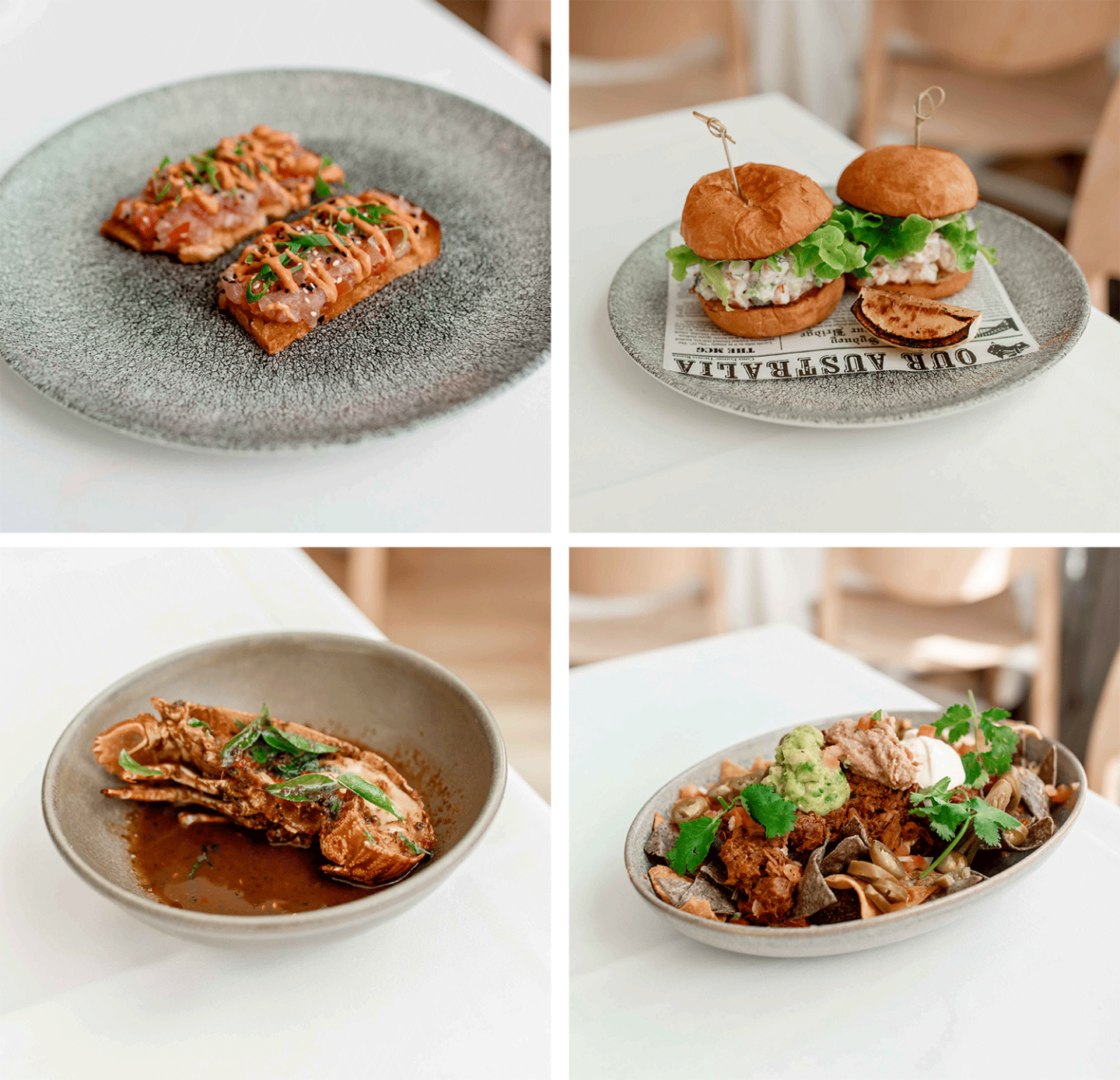 Sofitel Noosa Pacific Resort has all you need for a relaxing and glamorous stay in one of my favourite towns on the Sunshine Coast. You honestly won't want to leave the resort, but if you decide to you're only a short walk from Noosa's best attractions. Bookings can be made here and I suggest checking out their special offers as they do tailor deals including a wellness stay, romance package, and girls getaway.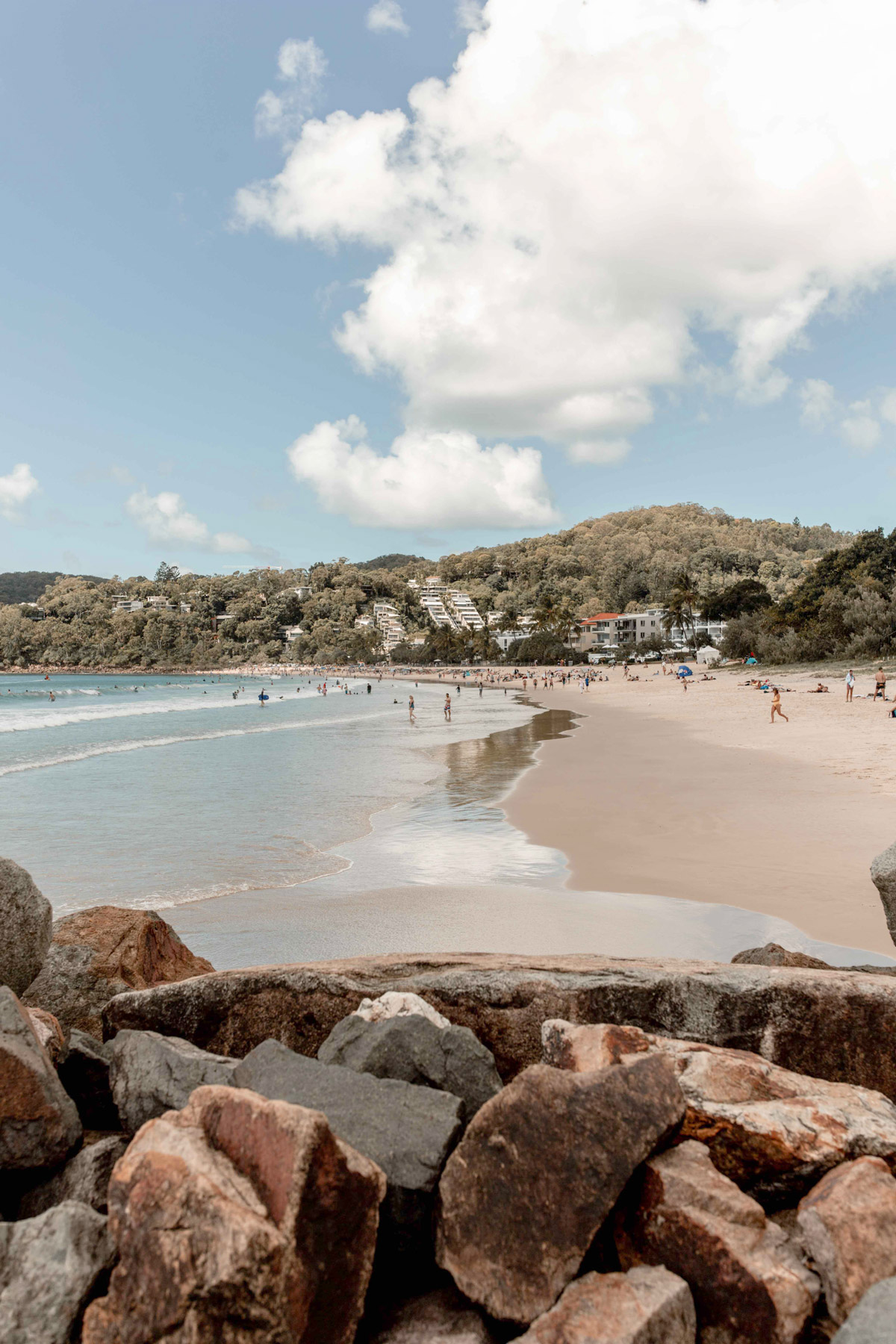 *This stay was kindly gifted. However, all words and opinions are my own.