This year I vowed I would travel more of the UK. Being a massive fan of The Smiths I've always had a dream of visiting Manchester and living out my indie fantasy. However, my interests have changed since high school and admittedly if I'm only spending 48 hours in a city you best believe I'm treating my tastebuds to the best culinary experiences. So if you're like me and don't give a rat's arse about football, here are is my top recommendations on things to do in Manchester ft the best places to eat, drink & sleep.
Top things to do in Manchester.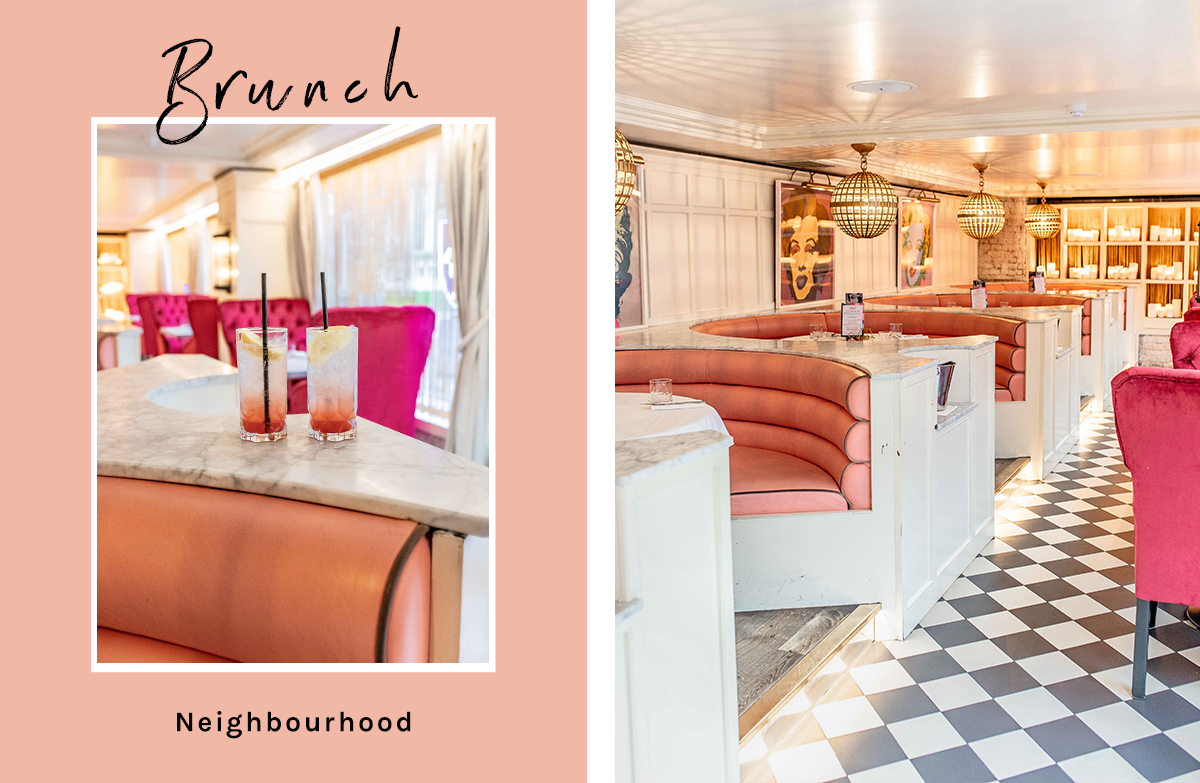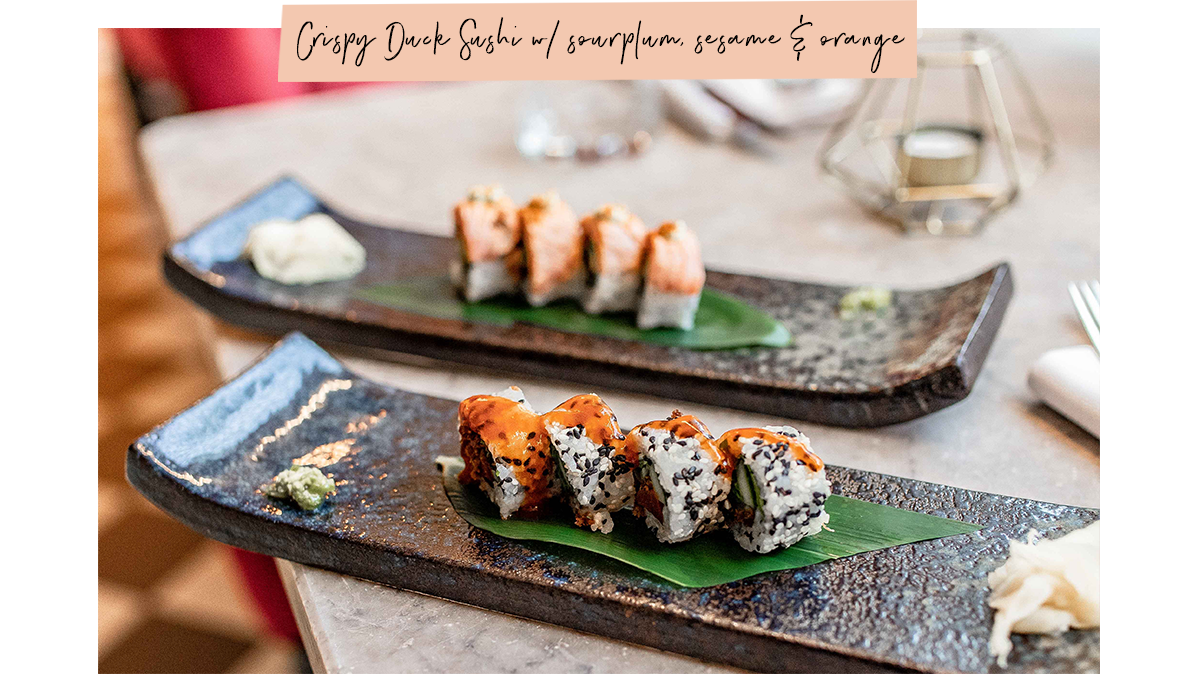 Best for brunch — Neighbourhood
We kicked off our weekend with a bottomless brunch at Neighbourhood. We came for the unlimited cocktails and stayed for the beautiful interiors and delish brunch offerings. Neighbourhood definitely has a party vibe that was very welcoming – I would love to come back on a Friday night to experience an evening here. As part of the bottomless brunch, there are 6 menu items to choose from (all served with fries, winning!). I went for the crispy duck sushi — it was incredibly tasty! It's only £30 per head and that includes unlimited gin, vodka, prosecco, beer & cocktails!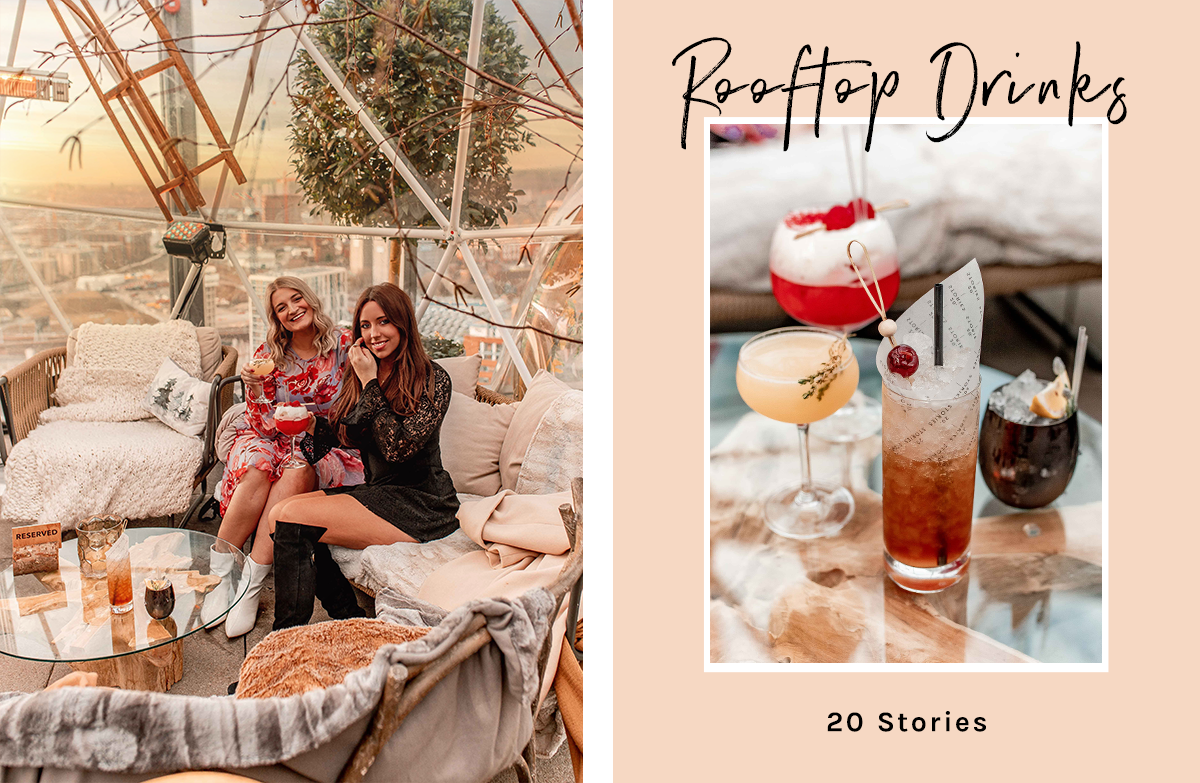 Drinks with a view — 20 Stories
Rated the best rooftop bar in Manchester, I was recommended 20 stories by SO many of you guys. The hype was real, and 20 stories did not disappoint. The open-air rooftop is unique but still cozy af thanks to the multiple igloo structures which provide shelter from the wind. Our visit was during a particularly cold February day, however, it was still toasty and I can only imagine how amazing this place would be during summer. We sipped on our cocktails (make sure to order the Manchester Tart Punch!) and enjoyed the panoramic view.
Hint: the best place to take photos of the view are actually in the ladies bathroom where you can get a photo of the beautiful Manchester Town Hall.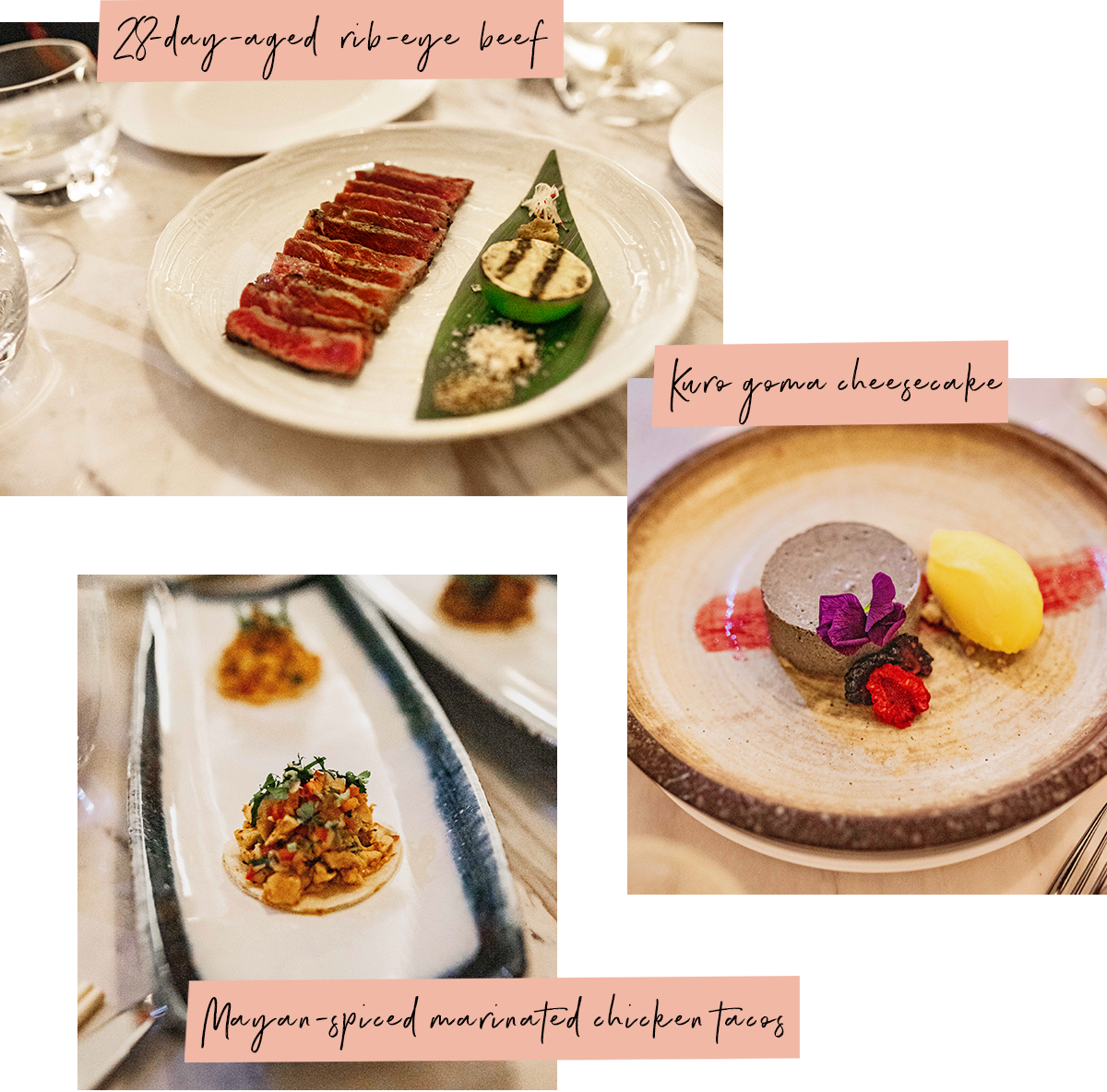 Dinner — Peter Street Kitchen
Peter Street Kitchen feels like a cool exclusive members' club which you've been lucky enough to get into. However, instead of hostile security guards, you are welcomed by extremely warm and friendly staff. Our waiter at Peter Street Kitchen was amazing, he was able to make recommendations and guide us through the extensive menu of Mexican and Japanese offerings.
We started with chicken & beef tacos, which when swallowed whole were like a literal flavour explosion in your moth. For the main course, the 28-day-aged beef isn't one to miss, it was incredibly succulent. Furthermore, it would be a crime to skip dessert at PSK and I'm so glad I left room because the last course was an experience in itself. The flavour combinations were unlike any I had ever tried before and the presentation was (almost) too beautiful to ruin. The best part? Our hotel room at Radisson Blu Edwardian was only a few steps away which is fortunate as I pretty much had to be rolled out of the restaurant.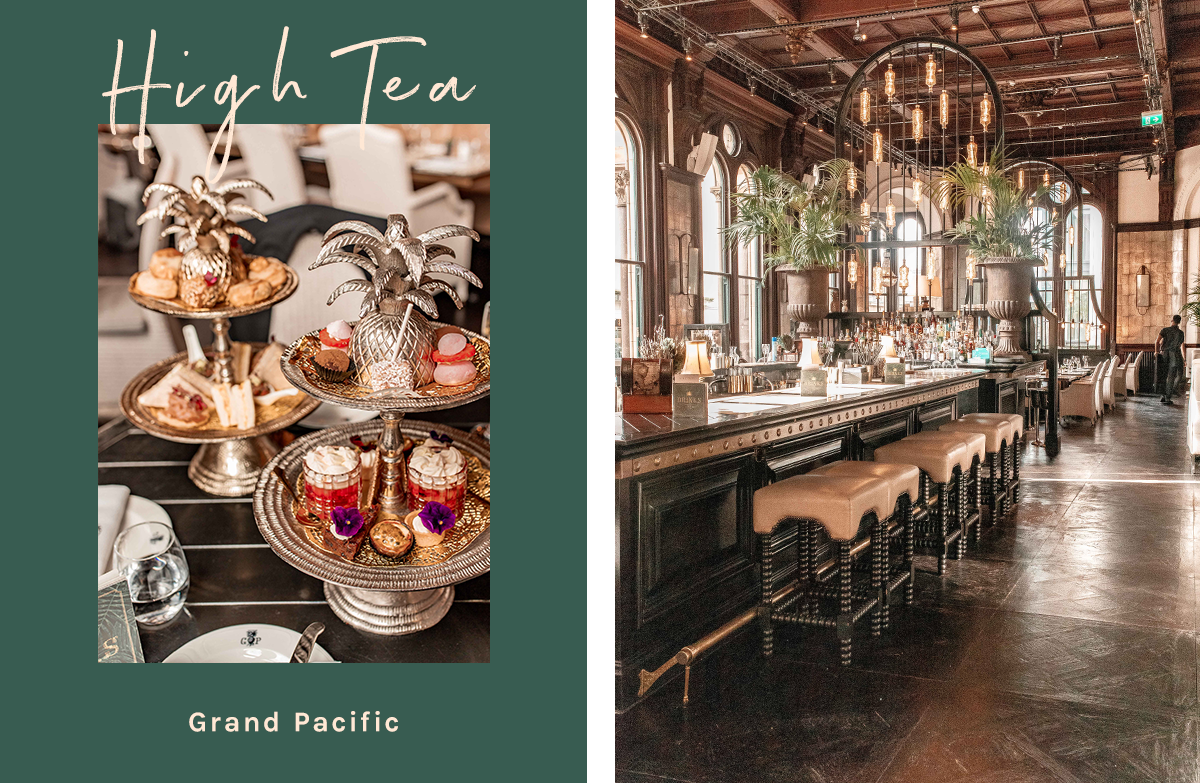 High Tea — Grand Pacific
On Sunday I experienced my first High Tea at Grand Pacific — yep in nearly 3 years in the UK I had yet to take part in this British tradition. And after eating my way through the Grand Pacific afternoon tea stands, I know have incredibly high standards.
We started with a sparkling wine, which set a precedent for the quality of food we were about to taste. Standouts from the savoury selection were the Crumpet with Lobster Butter which literally melted in my mouth. I now want to know where can I get a tub of lobster butter? I need this boujee condiment in my life. Next came the sweet bites along with our tea (English breakfast, of course, I did say I was going traditional after all!). Highlights include the Mini Pavlova & Passion Fruit Brûlée.
The interiors of this place are incredibly grand as it was the former Grade II listed Manchester Reform Club. This is definitely a place to take someone you want to impress whether that's your crush, your mum or your best friend. There was even a string ensemble setting up to play as we were leaving!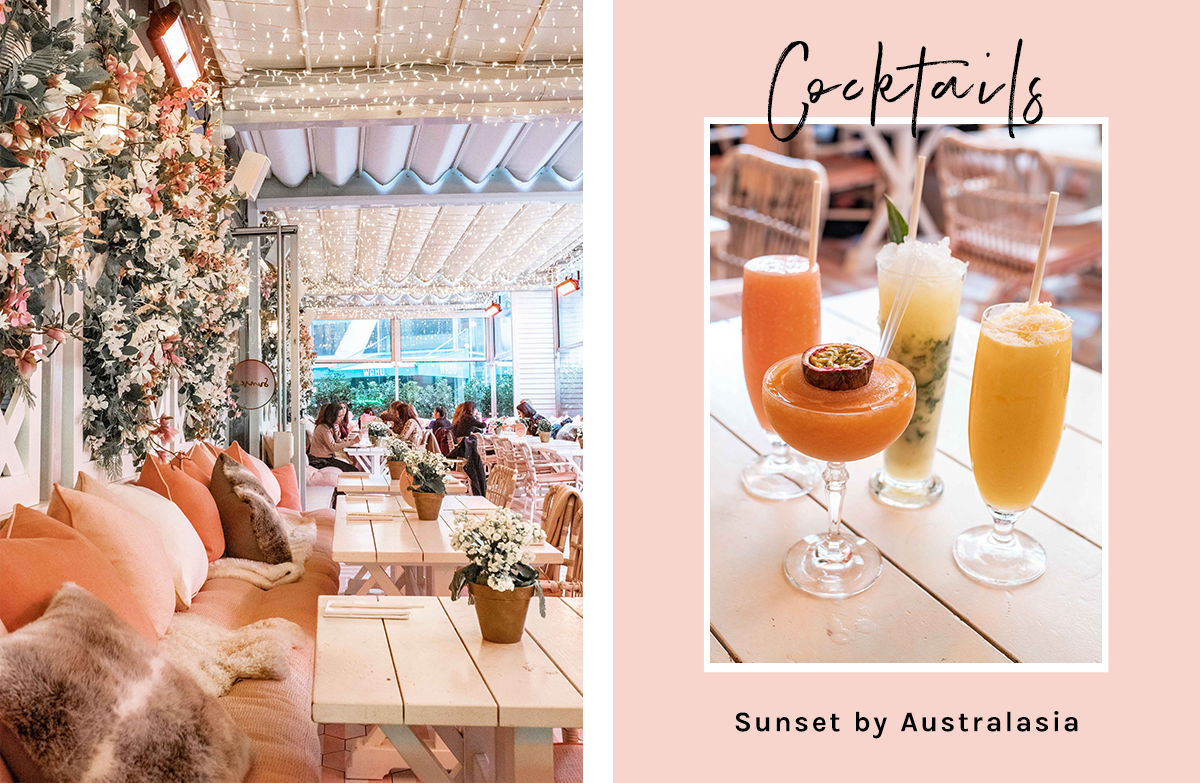 Cocktails — Sunset by Australasia
We headed to Sunset for our last drink in Manchester. It was a bittersweet moment knowing we were about to leave however I knew I had to get to Sunset before the literal sunset and our impending drive home. I was told this place was an "Instagrammer's heaven" by so many people, and they weren't wrong. Every nook and cranny is a photoshoot spot waiting to happen and all the food & drinks are just as aesthetically pleasing.
Even though Sunset is the most feminine restaurant you will have ever been to, rest assured if you bring your boyfriend he won't feel left out as the drinks menu has an amazing selection of Australian craft beers. But hey, if he likes cocktails too then you can sample even more of the drinks menu!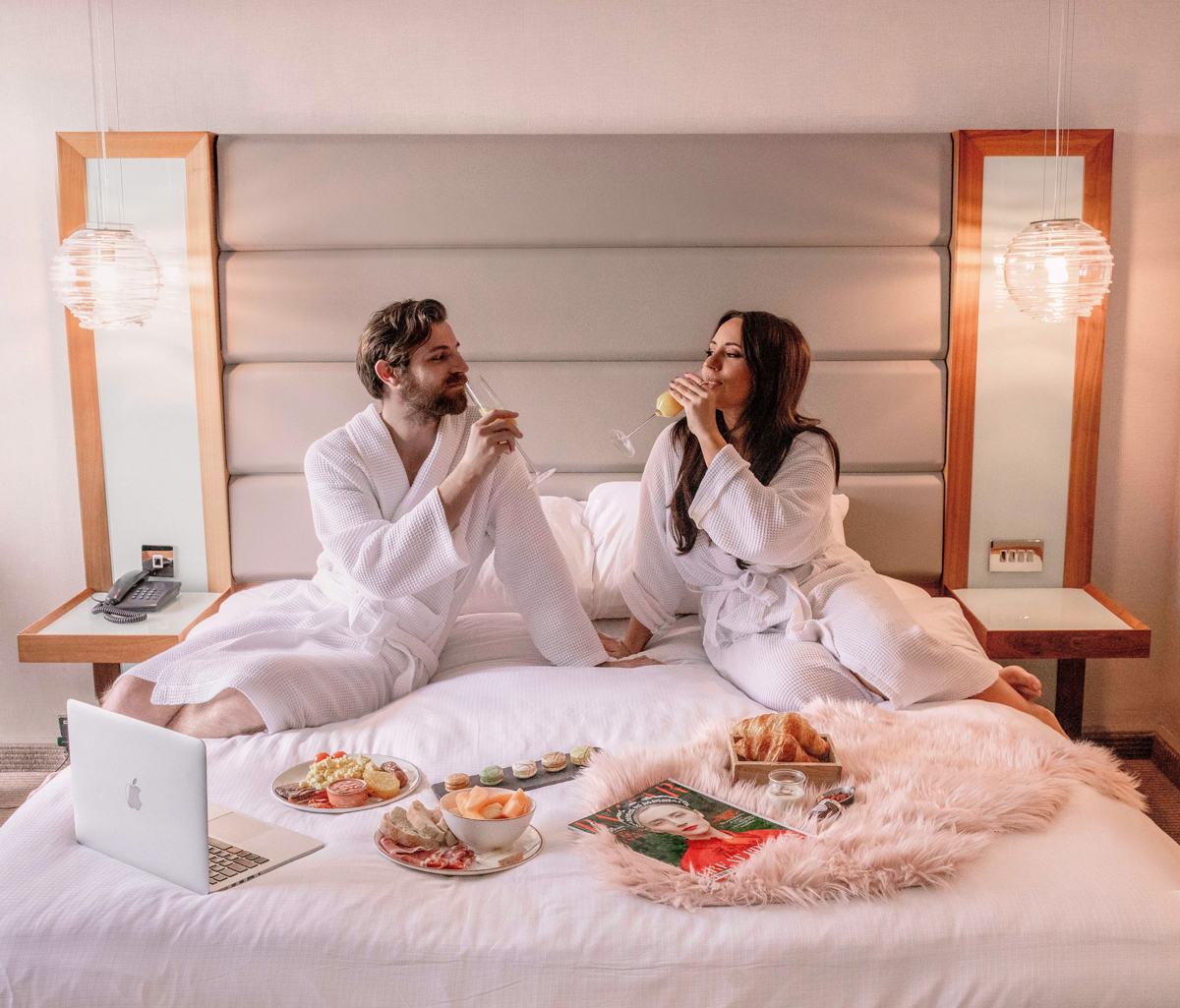 Where to stay in Manchester — Raddison Blu Edwardian
During our visit, we stayed at the Radisson Blu Edwardian situated in the heart of the CBD. This was the best Manchester hotel to be based in considering it was a 5-10 minute walk to all the locations we wanted to check out, meaning we saved so much money not needing to use public transport or Ubers.
Our room was up on the 11th floor and had an amazing view of the city. When we first arrived after an exhausting 6-hour drive from London (don't ask) and we were welcomed with a luxurious lobby, cool music and in our a room a tray of macaroons— some of the best I've ever had. The bath is incredibly deep meaning you can fully immerse yourself and enjoy a hot soak after your travels. On the first night, I literally passed out in the queen-sized bed because it was that comfortable.
We had such an amazing weekend and I know it was made all that better by staying at this stunningly luxurious hotel in such a prime location. Bookings can be made here from £120/night – make sure to include the free breakfast buffet for a delicious start to your mornings in Manchester.
* Gifted stay – all words and opinions are my own.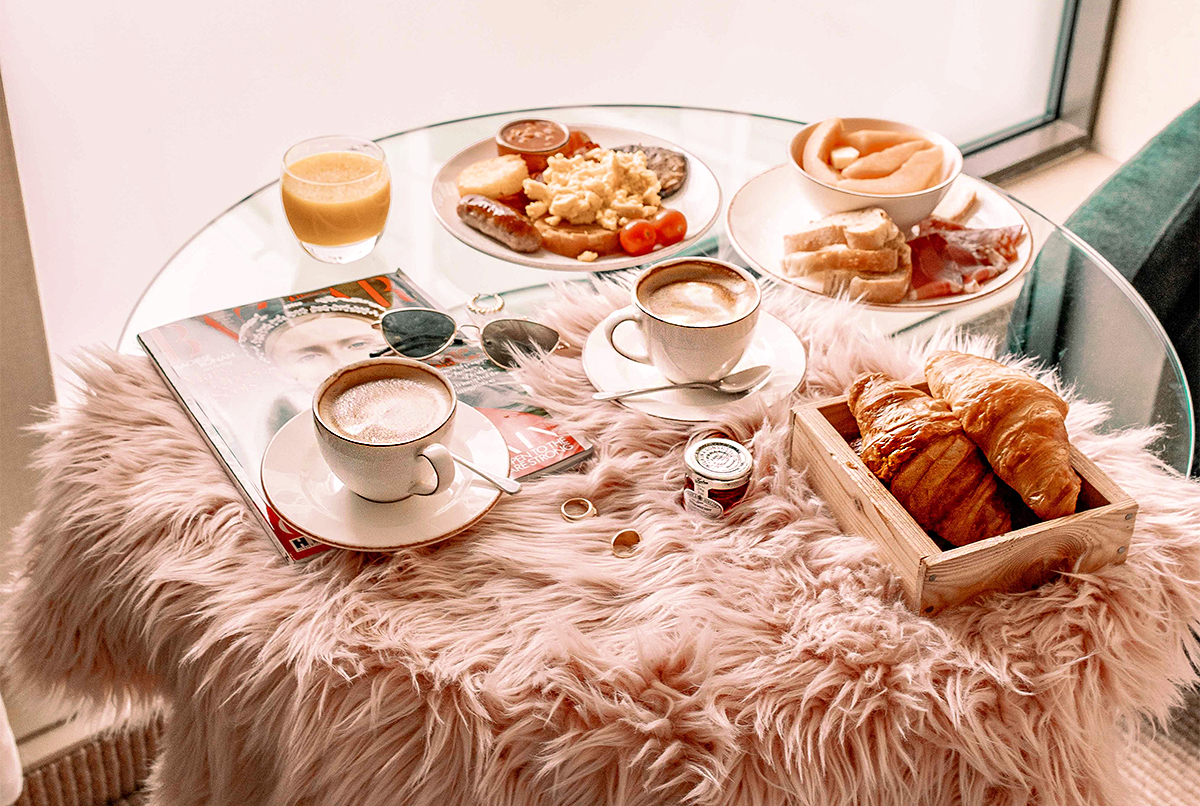 Other recommendations

Related:
Making the move to London soon? Read my guide to moving to London here.
Manchester Bucket list
If you consider yourself a bit of Manchester foodie, check out my food & drink bucket list below. Save it to your Pinterest for an upcoming trip or post it on your Instagram stories & check of the places you've been.
If you want to see more of my food recommendations for other popular cities or travel bucket lists, click the link below.
INSTAGRAM STORY TEMPLATES