It's been three years since I first I made my unintentional pilgrimage to London, and even though I still can't pronounce Tottenham correctly (tot-nhem not tote-ten-haaaam), I'm so proud to call this city home. After years of paying ridiculously expensive rent, being crammed onto overcrowded tube carriages and eating my way through countless regrettable late-night kebabs, I thought it was high time I shared with you my guide on moving to London. When I first moved here I was fucking clueless. It may seem scary, but trust me it's not, especially when you've got a little help from your friend (ahem: me) and my no bullshit guide.
So why did I move to London then? I'm gonna be real honest with you here: London was never a dream of mine. In fact, I was quite happy in my small little bubble in Brisbane, Australia until an unexpected breakup hit me like a ton of bricks. With no boyfriend, no kids, pets or a mortgage – I thought: fuck it, I'm going to move overseas as I've literally got nothing to lose.
I'm very lucky to be blessed with a Dutch passport, which then lead me to a solo trip around Europe in order to decide which city would be my new home. I had my heart set on Amsterdam or Copenhagen (a design lover's dream), but in the end, I decided on London after I spent a week in East London and fell in love with Shoreditch + Victoria Park – I knew this was the place for me.
In my guide, you can expect the low down on everything you need to know before moving to London. From where to live and how to find a job, to equally as important escapades – getting laid. I've also shared some cheeky freebies and discount codes, so keep reading. I cover it all, and no subject is off-limits.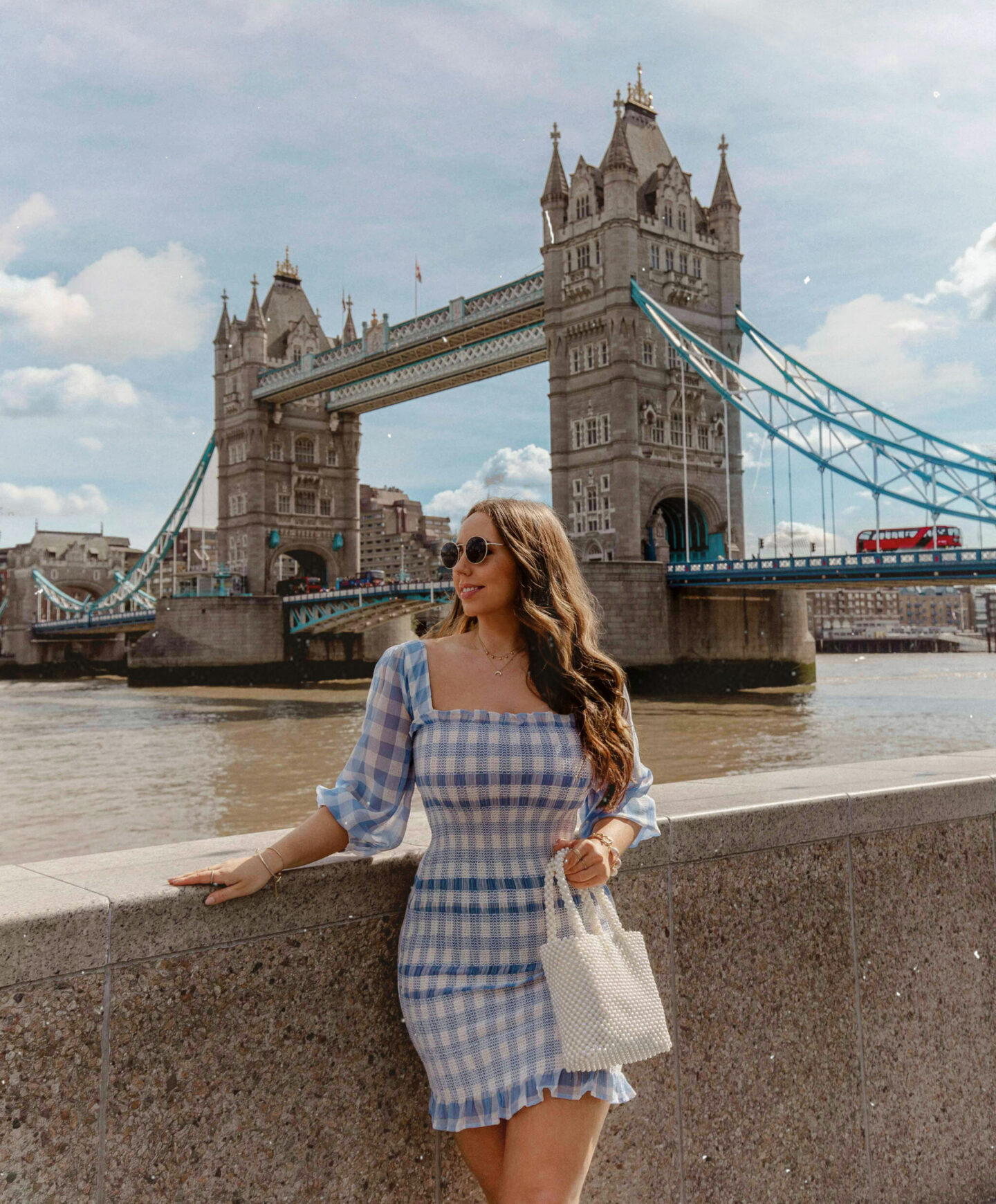 Everything you need to know about moving to London
Where to live
I didn't realise London was geographically fucking HUGE until I actually arrived. Having lived in three different areas across my three years in London, I can highly recommend the most important thing is to find a place to live that's as close to your work as possible. Chances are you're going to spend most your weekends travelling to Europe anyway or hungover in a Netflix + Uber Eats coma. So if you can save yourself a bit of cash on transport and time spent travelling, it will make the world of a difference to you living your hashtag best London life.
If you haven't got a job lined up yet, look at staying at an Airbnb, hostel or sublet until you land a gig and find out exactly where you'll be spending 5/7 days of your week.
Otherwise, here's my quick guide to the different areas of London:
North – Camden (quirky, graffiti, lively nightlife), Angel (affluent, young professionals)
East – Shoreditch (if you like house/techno or vintage clothes), Bethnal Green (find a place that's on the Central Line and you're winning), Hackney (vegan-friendly)
South – Southwark (where I live – Borough Market, Tate Modern, The Shard)
South West – Clapham (Australia's home away from home), Brixton (vibe central),  Fulham (Quiet and trendy)
West – Kensington + Chelsea (beautiful but v expensive)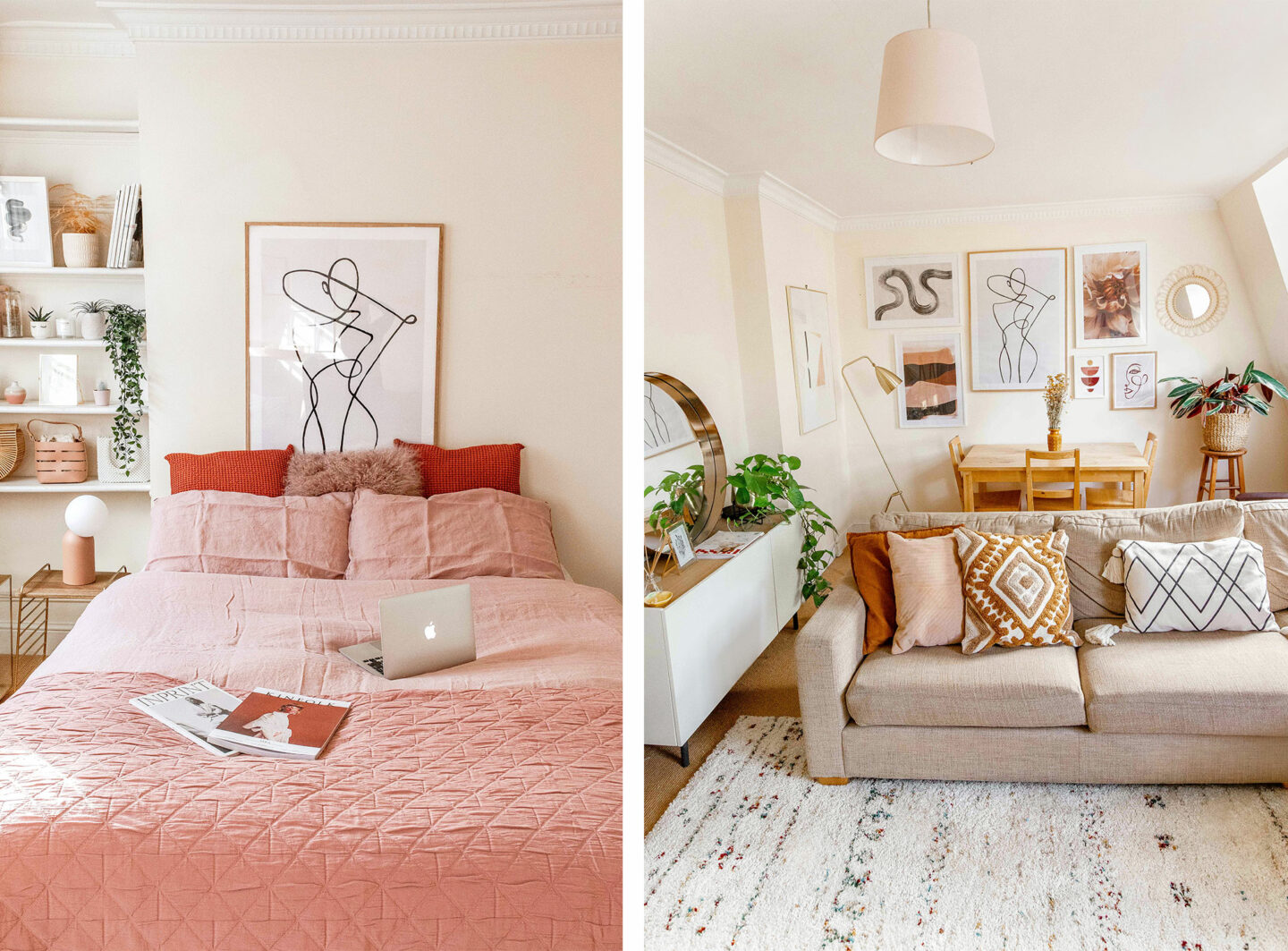 Finding your casa
As a guide, you can look to be spending between £600-£850/month for a decent sized room in London in zones 1-3. And around £100/month on bills. Once you've figured out your budget, head to Spareroom or Gumtree to find listings for rooms or full flats/houses if you're searching with your S/O or friends. I repeat, under no circumstances are you to transfer anyone a deposit without physically viewing a room first and getting a contract signed/key in your hands. There are a lot of scammers out there so please be careful!
If you prefer a more personal approach – check out the weekly room listings on the Facebook groups Aussies in London and London New Girl – as you can shamelessly stalk your potential roommates on facey and see if you're a good match.
Word of advice: don't sleep on an awesome room! Places get snapped up in seconds. So if you've viewed a place and you're keen, let them know within the same day (or hour) if possible. You snooze, you lose.
If you've found your humble abode and want some stylings tips from a fellow renter, check out my interior decorating posts here and following my home interiors IG account @homewithkelsey.
Finding a job
I came to London with no job lined up and trust me it's not as scary as it sounds. But it does mean you need to have a considerable amount of savings to burn through while you begin your search. However, being jobless for my first few weeks gave me plenty of time to find a place to live, explore the city and find my roots.
Now it's time to give your previously forgotten about LinkedIn a savvy new makeover. I realised the best jobs were always advertised first on LinkedIn. Recruiters are also a big thing here, so make a few face-to-face appointments with them and get feedback on your CV and/or portfolio. It's in their best interest to find you a job, so get in contact with as many recruitment agencies as possible and let them do the work for you.
In terms of creative job hunting, my favourite job listing sites are If You Could Jobs and The Dots.
If you're a freelancer? Make sure your Behance is up to date with your latest work and if you haven't already, start a separate Instagram page dedicated purely to sharing your work online (no avo on toast shots here ok guys?!). Even though I don't regularly update my graphic design account @Kelsey_Design, I still get a lot of new client enquiries through it. Now imagine if I did update it regularly? Yeah, Kelsey, you idiot!
Spoiler alert: if you're a woman and from Australia, expect a considerable pay cut when you move to London, depending on which industry you work in. From working as a Creative Director in Australia, I found that in London's creative industry I more so classified as a mid-weight Designer. This is largely due to my age. At 25, a lot of potential employers assumed I had only recently graduated from university. Despite the fact I had actually obtained my Bachelor's Degree at the ripe age of 19 and had several years industry experience under my career belt (with a few self-made notches added on, thank you very much!).
That being said, the opportunities that are available in London are going to be SO much bigger than any job you could potentially land down under or in a small city elsewhere. At the design agencies I worked at in London, I was able to work with incredible global brands and for that experience, a wee pay cut was definitely worth it.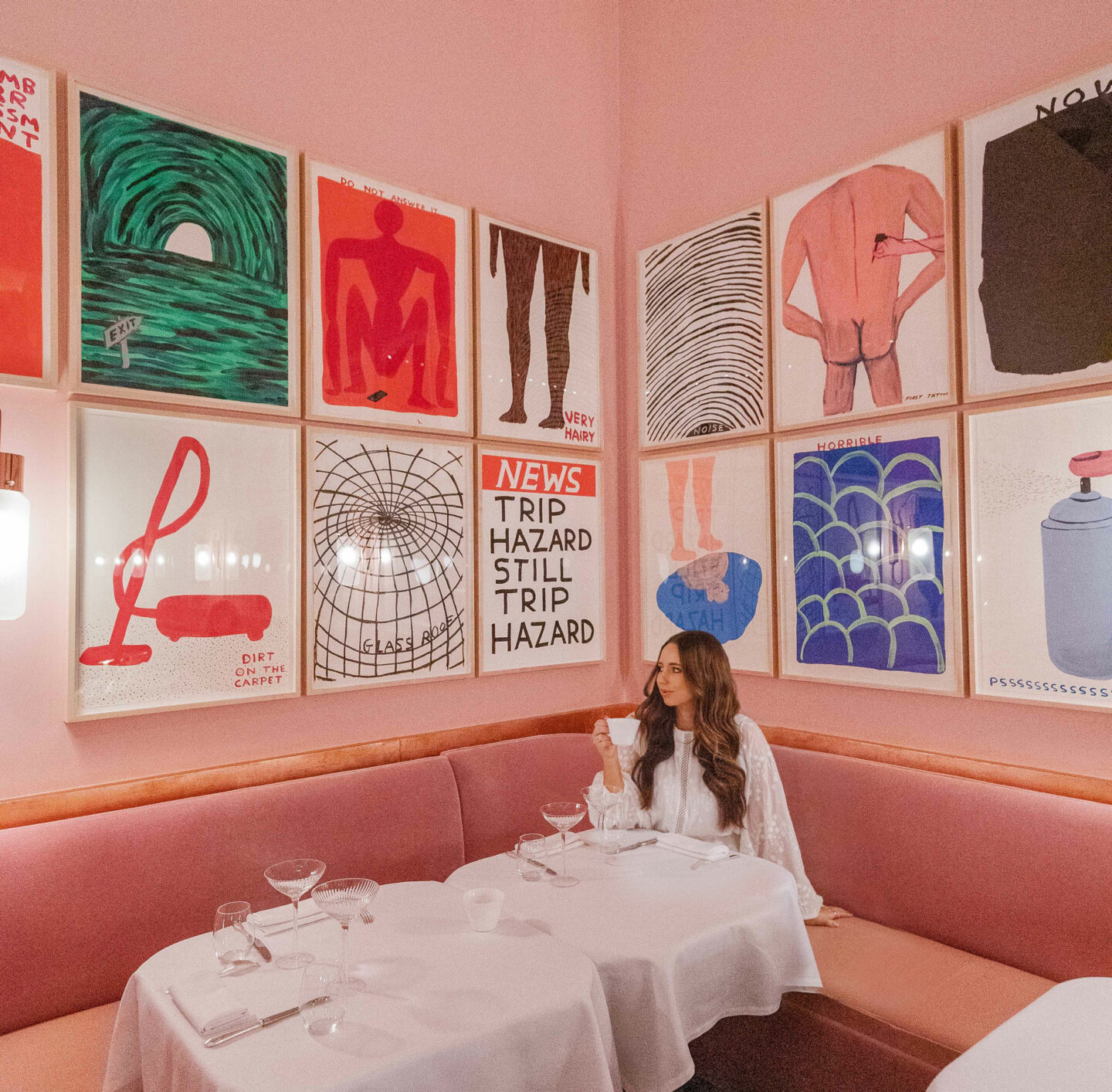 Getting paid
Congratulations, you've got a job and now you're a contributing tax-paying member of society, hallelujah. That said, that's all well and good until you've actually set up a UK bank account so you can receive $$$, whoops I mean £££.
The process itself isn't seemingly straightforward. You'll need your passport and proof of address to open an account, and if you've just arrived in Old Blighty, chances are you haven't even received a utility bill yet. An easy solution? Set up a bank account with Monzo.
You'll only need one of the following: a passport, driving licence or national ID card. Monzo also has an amazing in-built budgeting app which I use daily to keep on top of my spending. Even better, any payments made overseas are free, with no added fees – which makes it a perfect debit card to take travelling. I WISH Monzo was paying me to write this, but they aren't, it's just a really bloody good bank!
If you need to transfer money from your back-home bank account, use TransferWise, it's significantly cheaper and faster than a bank transfer and completely safe too. Save yourself some money and click here to a get a free £500 transfer with no fees, yasssss!
Getting laid
London is a bigger pond with a whole lotta spicy sashimi to sample. And not to mention a larger selection of dating apps other than ye olde Tinder (which mind you, is where I met my main slice, so no judgement here please and thank you).
There are three main apps used in London:
1. Bumble: the feminist choice, where women are in control and the playing field is level.
2. Hinge – think Squarespace meets Tinder. Here the quality of potential matches are a lot higher.
3. Happn: matching you with people you physically cross paths with as you travel around London. Sounds creepy and it is.
For my queer ladies – HER is gonna be your go-to. For men, it's Grindr, but you already knew that. Yes, the amount of choice is literally overwhelming, but who said too much choice was a bad thing? Enjoy boys and girls.
Making friends
Because sex is cool and all, but what's London life without a few ride-or-dies by your side? Moving to a new city where you don't know anyone can be extremely daunting, especially if you're an introvert like me and find small talk exhausting.
I made some of my initial friends at my first job, where we bonded over our complete and utter disgust towards our psychopath of a boss (another story for another time perhaps). A year later, when I left my full-time job to work for myself, I was without any co-workers and that's when I knew I had to put myself out there again.
Best ways to meet new people? You can volunteer, join a sports group, take up a new hobby and enrol in a skill-based class. Ladies, make sure to join London New Girl where there are thousands of like-minded women looking for someone to share a cheeky wine with. I also like to reach out to gals on Instagram and my facebook group, Creative Gal Gang where I already know we have a common interest of photography, travel or fashion.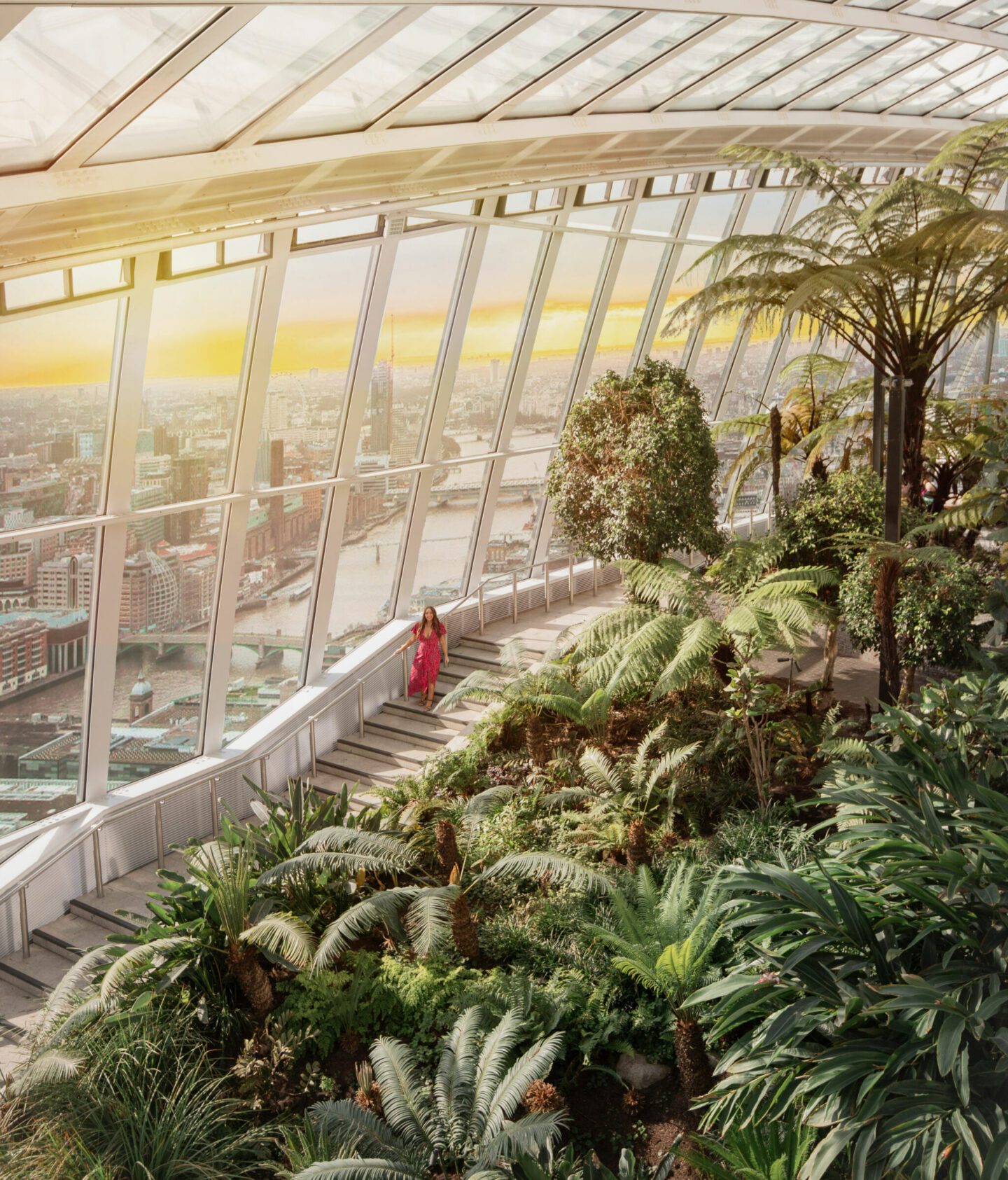 The weather
Prior to moving to London, I really expected it to rain every single day (I blame the rom-coms of the early noughties for this preconceived belief). This is seriously not the case at all. In reality, it's pretty dry, especially compared to Brisbane's storm season. But it is bloody grey – all 50 shades of it. And sometimes you can go weeks without seeing the sun.
But if you can survive winter, you are rewarded with an amazing summer – where it stays sunny and light out until 9 pm–10 pm. You don't get that shit in Queensland. Sunshine State? Absolute lies.
My top weapons for battling London's unpredictable weather?
A wake-up light alarm clock (a MUST have!), Vitamin D tablets (cheap as chips, but better for you and your immune system) + a half a dozen brollies (leave one at your work, in your backpack, your gym locker, your home, your crushes' home etc etc).
Read my post: 5 ways to beat the winter blues for more helpful tips.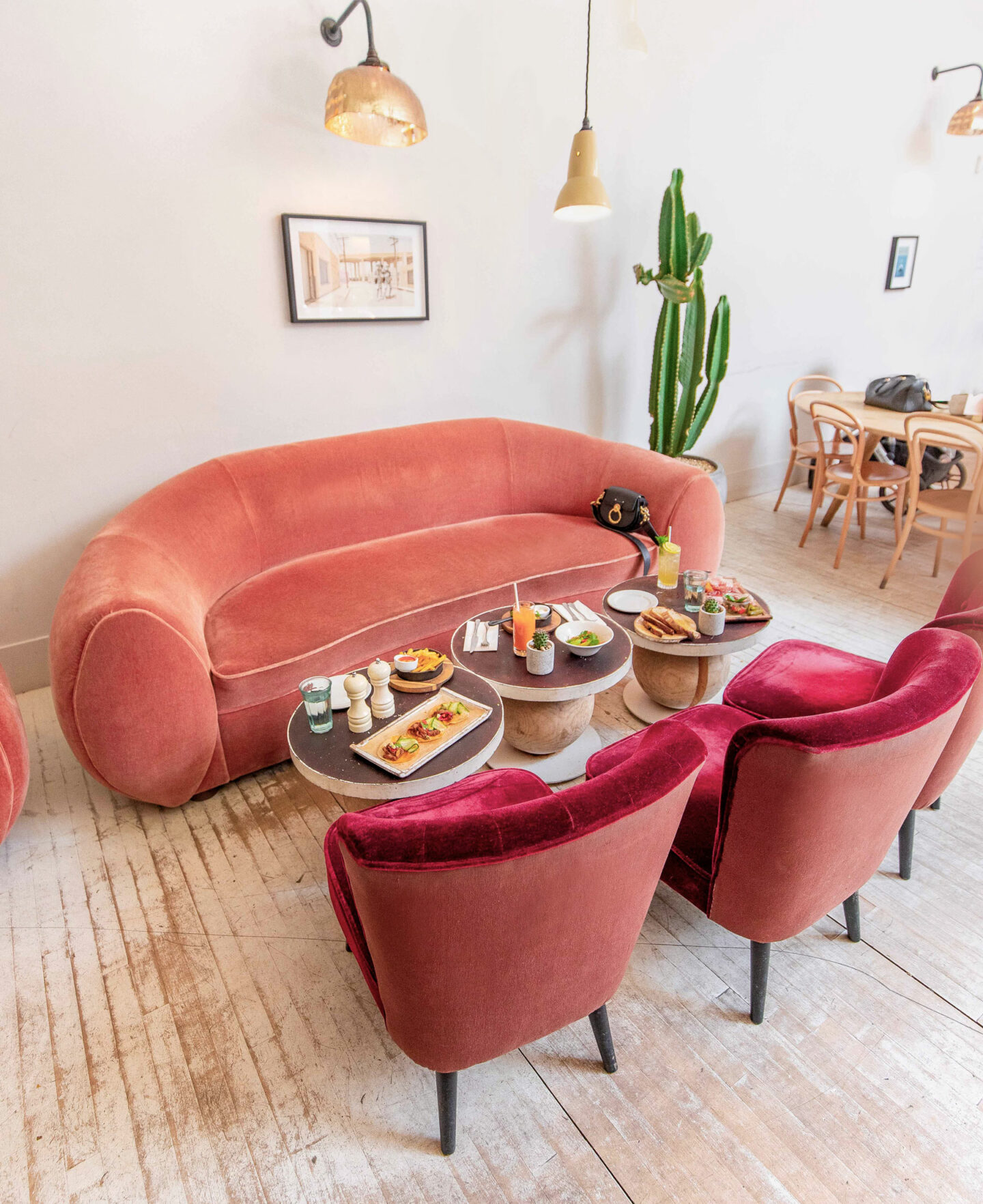 Getting around
For the first few months, I blissfully walked to and from my job. Not only was I contributing to my 10,000 a day but I was saving hundreds of pounds on public transport. How blessed I was.
Fast forward 6 months later to living hell on earth, because I had to then catch the tube to work. Tube people are horrible people. And not to mention the carriages are the temperature of Satan's crotch. All jokes aside, the connectedness of London's Underground is amazing. That is if you can fit on the tube, if the tracks aren't being re-serviced, if it isn't raining or there isn't a strike. In short? Walk or cycle if you can.
The next best option is to catch a bus. Before you start quoting The Inbetweeners "bus wanker!" consider this: the bus fare is half the price of the tube, comfy and you can stay connected on your 4g (5g if you're a real baller). Who's the wanker now?
Since I first moved here, lots of amazing new rideshare apps have popped up. I mostly use Via Van as it's around a £3 rate in zone 1, which means I can catch up on emails in an air-conditioned car between meetings. You can get £12 of ride credit with my code kelsey6s3. There's also Bolt (code 9AQ1H9 for £10 credit) and Kapten ( KELHEI1 for £20 credit). Save these codes to your phone and treat yourself to a free ride home, on me.
The fun shit
After you've settled in, it's time to focus on the fun things in life. Like getting plastered drinking aesthetically pleasing cocktails, visiting London's best rooftop views (for free) or experiencing your very first proper British afternoon tea. I love sharing my top London recommendations over on my Instagram under the hashtag #KelseyinLondonSpots – make sure you hit follow so you can keep updated on the latest pop-ups, new bars/restaurants/cafes and all the fun shit to do. Remember, you didn't come to London just to work, so my last piece of advice is to make time to do something new each week.

London Bucket list
Check out my ultimate London bucket list below. Save it to your Pinterest for an upcoming trip or post it on your Instagram stories & check off the places you've been.
If you want to see more of my recommendations for other popular cities or travel bucket lists, click the link below.