Hi, my name is Kelsey Heinrichs and welcome to my very first blog post. Yep, it's 2019 and while it might seem almost painfully late to board the blogging train, here I am, showing up with my Oyster Card and ready to touch on.
So you may know me from Instagram @kelseyinlondon or you may know me from MySpace as "Kelso" (and if you do I ask you to please delete that memory of me from your mind, k thx) but how well do you *really* know me?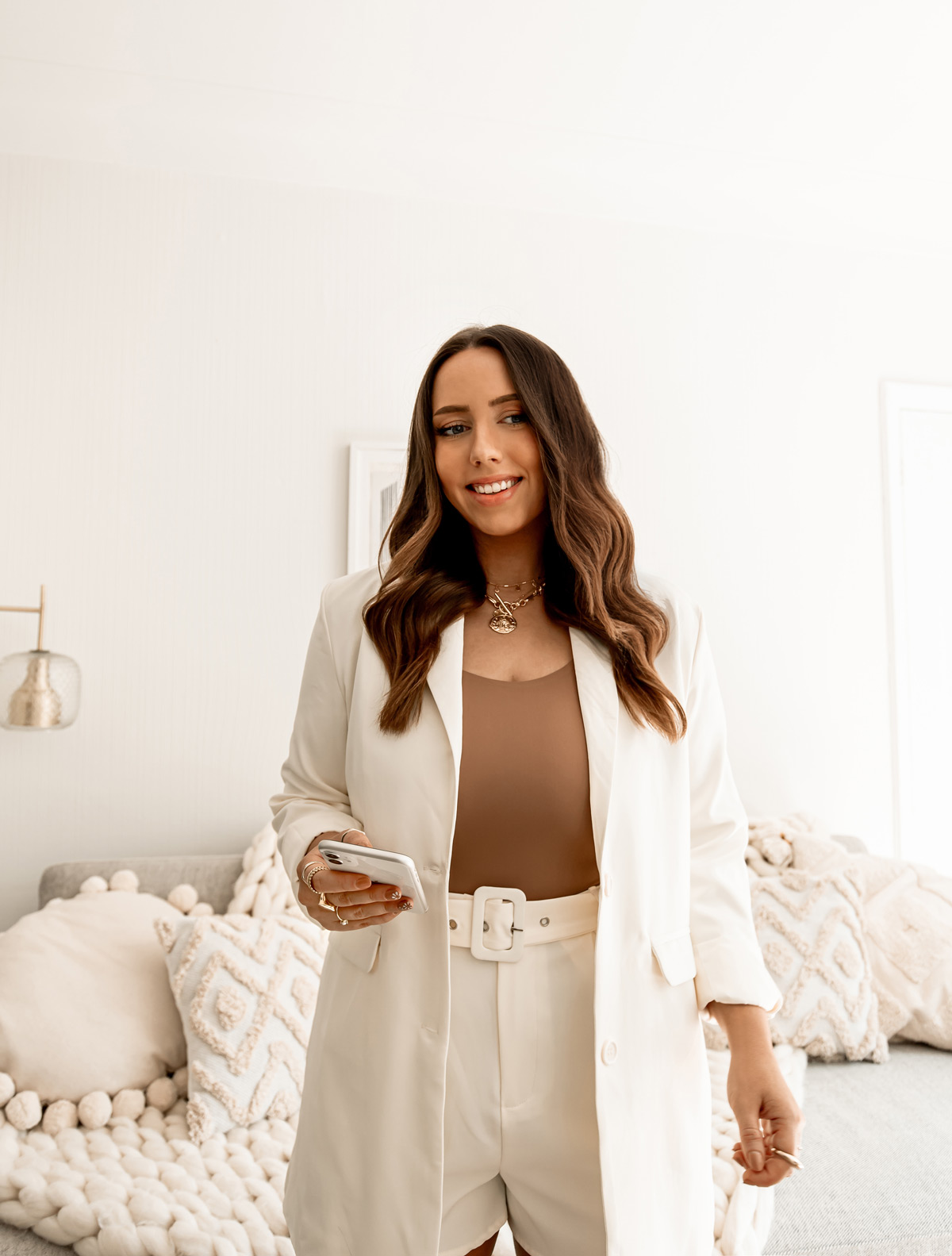 For years I've had people messaging me saying "I love your blog!" when in fact — I've never had one. When people ask what I do, I usually reply with a word vomit of "I'm-a-freelance-graphic-designer-and-blogger-but-I-don't-actually-have-a-blog-I-just-hate-the-term-influencer". The truth is, I've never had time for a blog when I worked full time. It was only last year that I made the big decision to work for myself, and during this process, I realised I can earn half my income from being a content creator (yep, alright, INFLUENCER — I'm claiming it!).
But while my design work has a long lifespan, an Instagram post does not. A logo I design for a company will be their visual identity for decades. Packaging I design will sit on a shelf for years. Fabric prints I design live on clothing for seasons. But a photo on Instagram? It lives for approx. 48 hours before disappearing into the dark depths of the algorithm, never to be seen again.
Quite frankly I was fed up with putting so much time and effort into my imagery to then let Instagram decide who should see it, not to mention fuck-around with the pixels while they are at it. I want my own little slice of the internet where I can let my images and words live, grow old and get fat together.
Now let's talk about words. I have a lot of shit to say, but in no means do I say it well or correctly. My words, like my speech, are riddled with f-bombs and incorrect grammar. If you've ever met me in person, you'll know I get really excited when I talk and I always end up mumbling and getting tongue-tied. So if you're a grammar nazi, I do apologise but kindly ask you to leave your judge-y comments at the door.
Have I got a degree in journalism? Nope. Do I have a lot to talk about? You bet. And weirdly enough, I once was the editor of a magazine. Albeit it was a very lo-fi zine, but it had an international readership and 10,000 likes on Facebook (which in 2008 was a BIG deal) so that counts for something right?
After my short stint in DIY journalism, I fell into the #faaaarrshion world and worked the next 5 years as a Creative Director for two different Australian clothing stores. My passion had always been in art, design, and music – but since having worked in fashion I then realised the power in how clothing can make you FEEL. I used to hate being in photos (which is laughable now considering how many fucking selfies I take) but nowadays with the right outfit – and several layers of fake tan – I feel like a *QUEEN*. I truly have fashion to thank for shaping my confidence!
My Instagram journey was somewhat of an accident. I've had my account for 7 years and started just like everyone else did, by sharing valencia-filtered pictures of my morning coffee. And it wasn't until I first reached 5,000 followers that I suddenly thought to myself "why the fuck do all these people follow ME?". Yes, I have a good aesthetic. But that comes naturally to me as a designer. In fact, I never decided to be a blogger, I was just happily sharing my strange little life on the WWW. And yet people came, and they stayed, and then more people kept coming. And then brands started to get in contact with me and that's when I realised shit was actually happening.
Then I moved to London. It was hard at first, starting over again in a new city and having to make contacts and friends in the blogging industry. That's why I started Creative Gal Gang. I wanted to create a safe place where any girl could ask for help without feeling judged. It's an amazing network of female bloggers & creatives, who come together to step away from cliques and truly help each other. I'm so proud of the community we've created and I can't wait to see it grow. In fact, have you joined yet? I promise it's not a pyramid scheme. It's free to join, so get on board by clicking here.
Now, this brings us back to 2019. I still haven't figured shit out, but if one thing has remained consistent in my life is that I am always trying so unbelievably hard. If that makes me a try-hard, then I am certainly proud to be one! I can't thank you guys enough for following me and being a part of my life. In return: here is my blog filled with tidbits of information, how-tos, drunk induced ramblings, and thoughtful musings. I hope it helps you on your journey or at least provides a lil insight into the girl behind the overly filtered Instagram pictures.