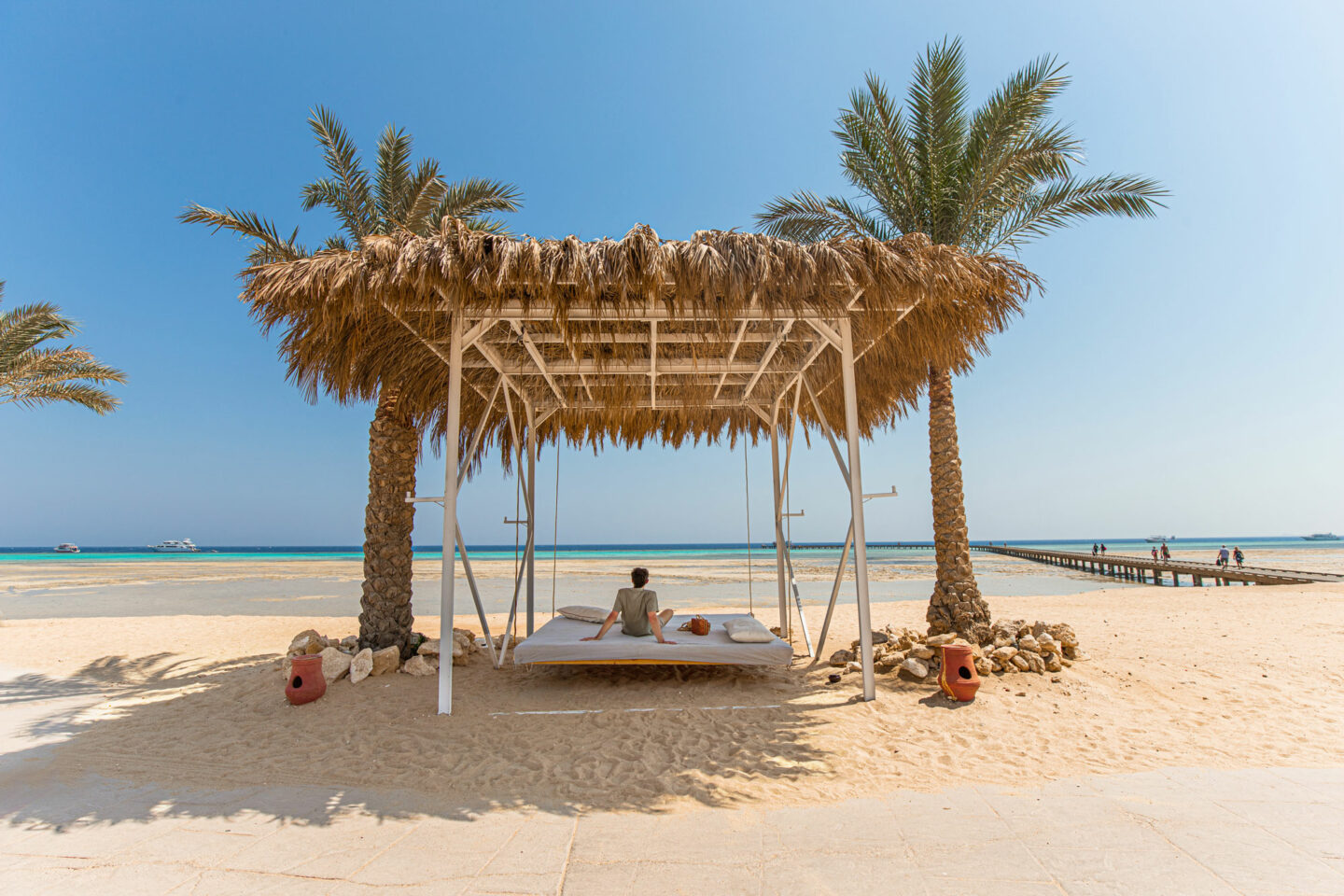 Not be confused with the fictional setting of Home & Away's 'Summer Bay' – Soma Bay is a self-contained secluded paradise located in the tropical setting of Egypt's Red Sea. Much like the shamefully popular Australian soap opera town, Soma Bay experiences a seemingly endless summer all year round with consistently scorching weather and never a cloud in sight.
So why go? I'm not surprised if you have never heard of Hurghada before. Previously connections from the UK were poor and considering most of us usually look to Europe for our summer city breaks, this Egyptian resort town hasn't previously been on our radar. However, there are now flights that go direct to Hurghada airport (from £150 return) and in just over 5 hours you can be flying to paradise. And I don't say paradise lightly – Soma Bay is the only destination I've experienced a perfect holiday. From the weather, sandy white beaches, coral reef, award-winning spa facilities and the food, accommodation, staff and activities – every aspect of Soma Bay was literal paradise perfection.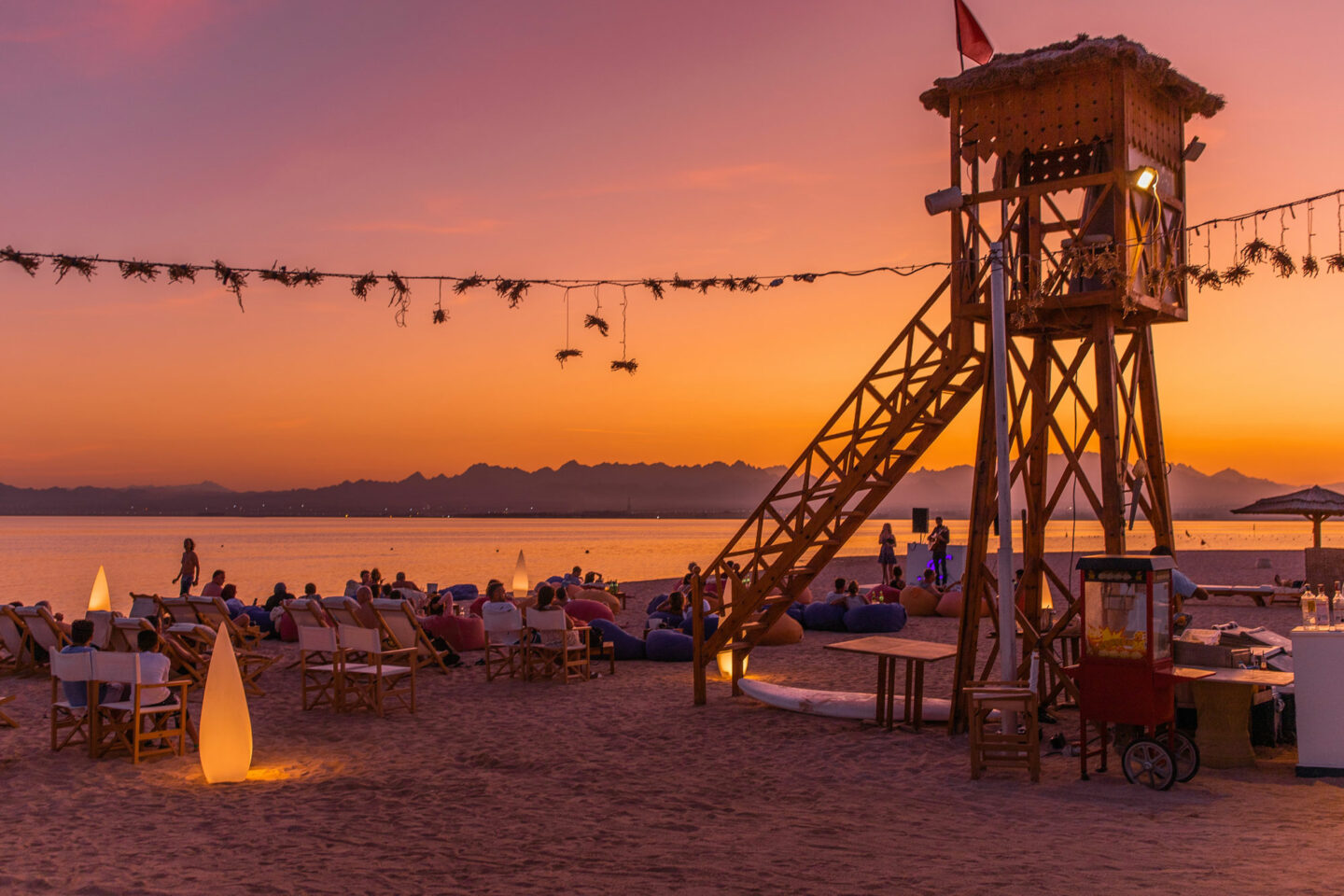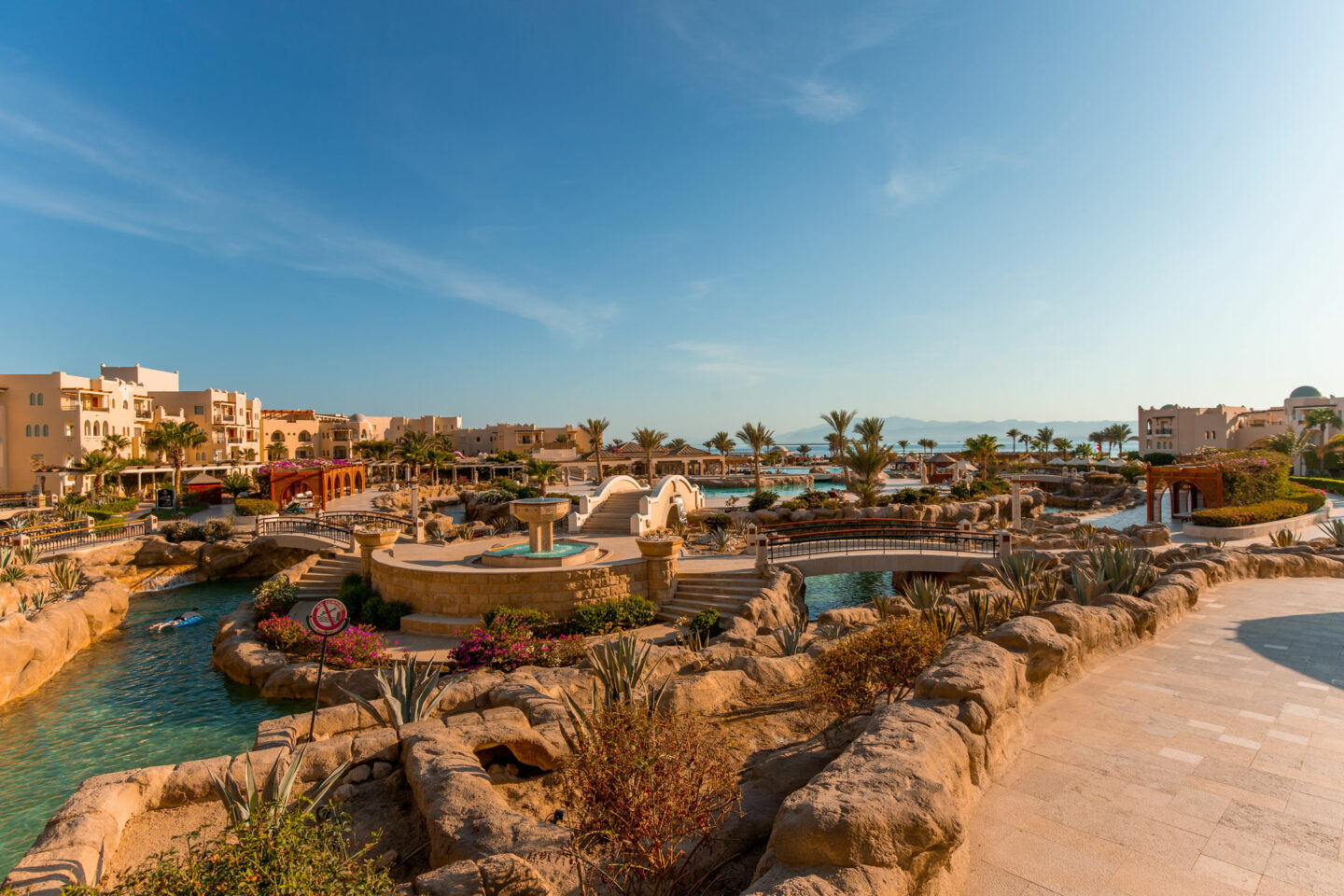 The Soma Bay coastal resort consists of five different hotels, with each one offering a slightly different experience. Breakers is the cheapest of the lot and is the place to stay if you're keen to learn how to dive. The Sheraton is great for families, Robinsons offers the largest range of adventure activities and Kempinski is the most luxurious and consequently expensive.
We stayed at Cascades Golf Resort which is home to one of the largest spas in the region – and a golf course, of course! Guests can use the facilities at all five hotels, regardless of which one they're staying in, and there is even a free shuttle service between all venues. There's something for everyone whether you're a newlywed, on a girls trip or travelling with your offspring.
I was kindly invited for a complimentary stay at Soma Bay which included 5 days of seriously needed R&R, snorkelling, cheeky cocktails, magical sunsets, cuddles with the camels and 5-star service. Read on to hear my thoughts on my first ever resort experience and my top recommendations on what to do during your stay at Soma Bay, Red Sea.
Review: Soma Bay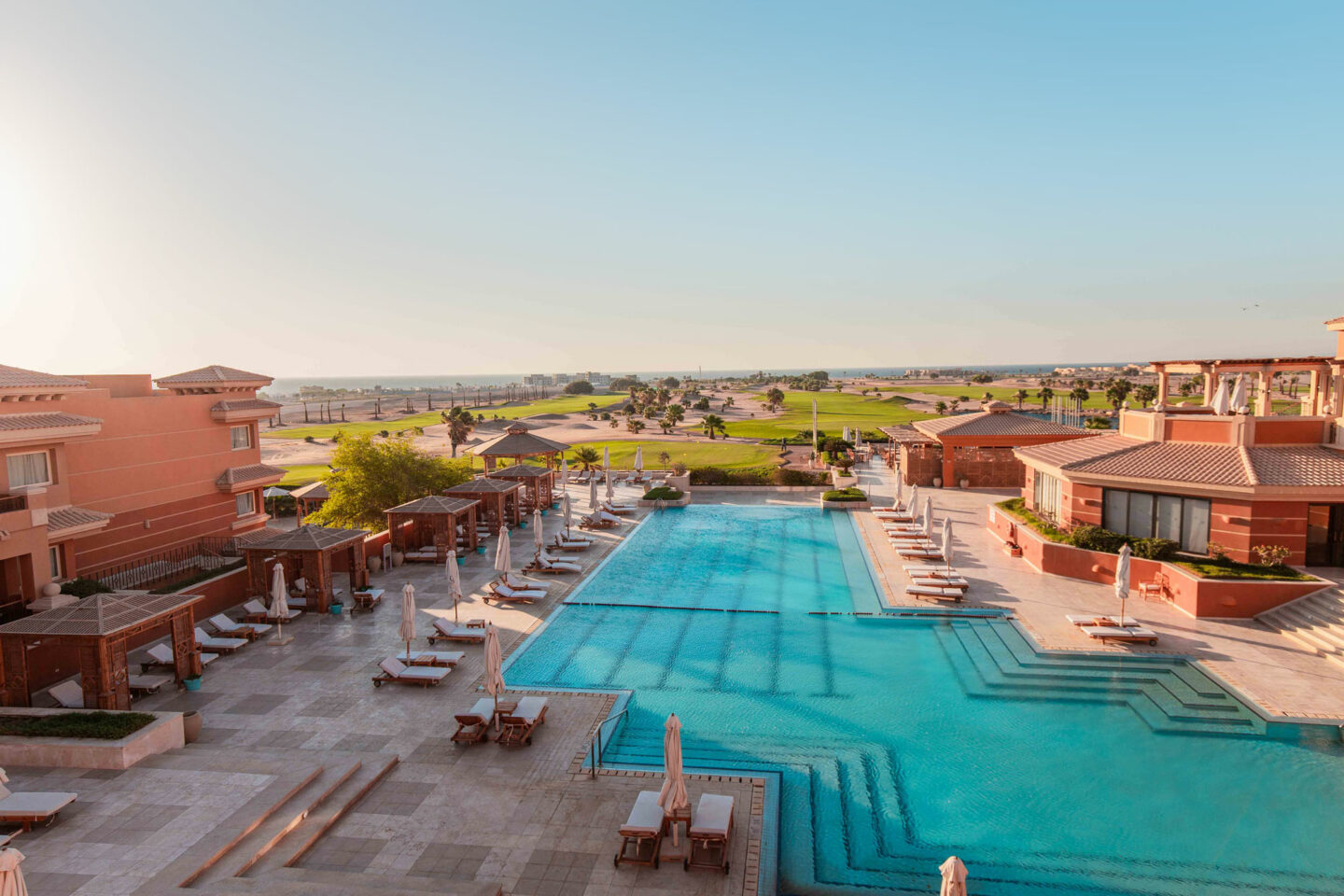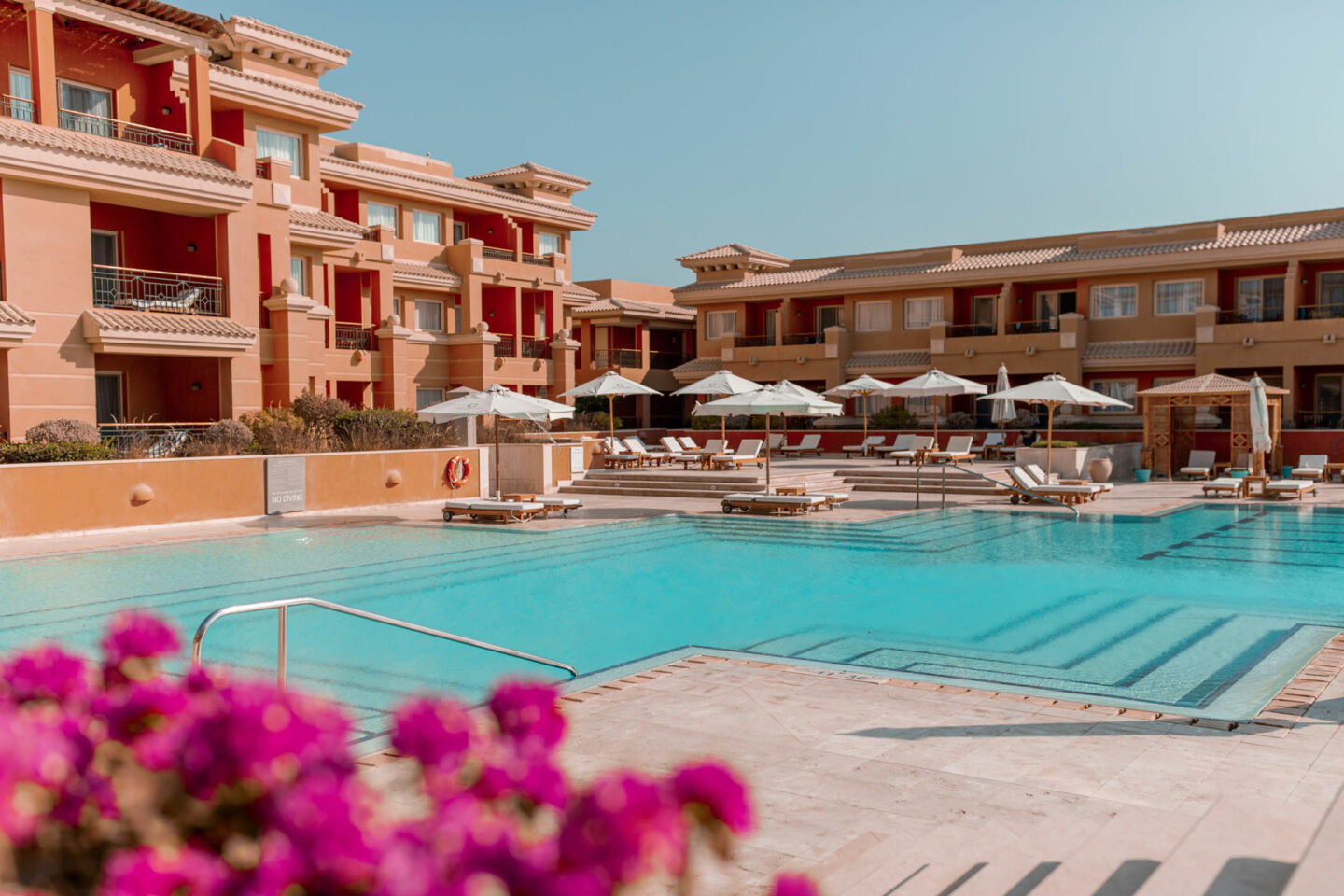 Accomodation
The Cascades Golf & Resort Spa is one of the 5-star hotels at Soma Bay, located in the middle of the resort on the highest peak of the peninsula. With 166 modern, upmarket spacious rooms, stunning views over the resort and across the water to Safaga, Egyptian Cotton Sheets and attentive friendly staff who will go out of your way to help you  – The Cascades is nothing short of perfect.
You'll be incredibly comfortable in your room. Most rooms at the Cascades come with a sea view, private balcony and large bathroom with a bathtub and separate shower. Our bed was ridiculously huge – in fact, I made a point of getting Justin to lay horizontally across it to prove the bed was wider than his consideringly long 6ft4 body. For Brits and pub-goers alike, get up to the onsite bar, the Eagle's Nest. This British style pub is the ideal place for guests to enjoy a bev, mingle and marvel at the views overlooking the peninsula and the Red Sea.
For golfers – there's an 18-hole, par-72 championship golf course, designed by one of the greatest golfers ever, Gary Player. Admittedly we didn't use the golf course during our stay since I personally struggle with standing out in the heat for extended periods. For me, I'd rather enjoy the heat in a bikini and a pina colada by my side, basic I know, but that's me. While having direct access to the Spa from our hotel room was super convenient, considering we only spent one day there, I would have much preferred staying at a hotel with direct access to the beach.
Food
At Soma-Bay you'll never go hungry, especially if you're staying on a full-board basis. The hotels offer endless buffets and a large selection of cuisines and restaurants. Meaning you probably won't eat the same thing twice during your visit but I certainly wouldn't blame you for indulging in seconds.
As someone who is usually thinking about dinner whilst chowing down on my morning croissant, there is so much joy and anticipation for my fellow foodies at Soma Bay. Each hotel in the resort has two (if not three) different restaurants, bars or lounges. There is so much variation – from modern à la carte, to Italian, fresh seafood and Mediterranean cuisine.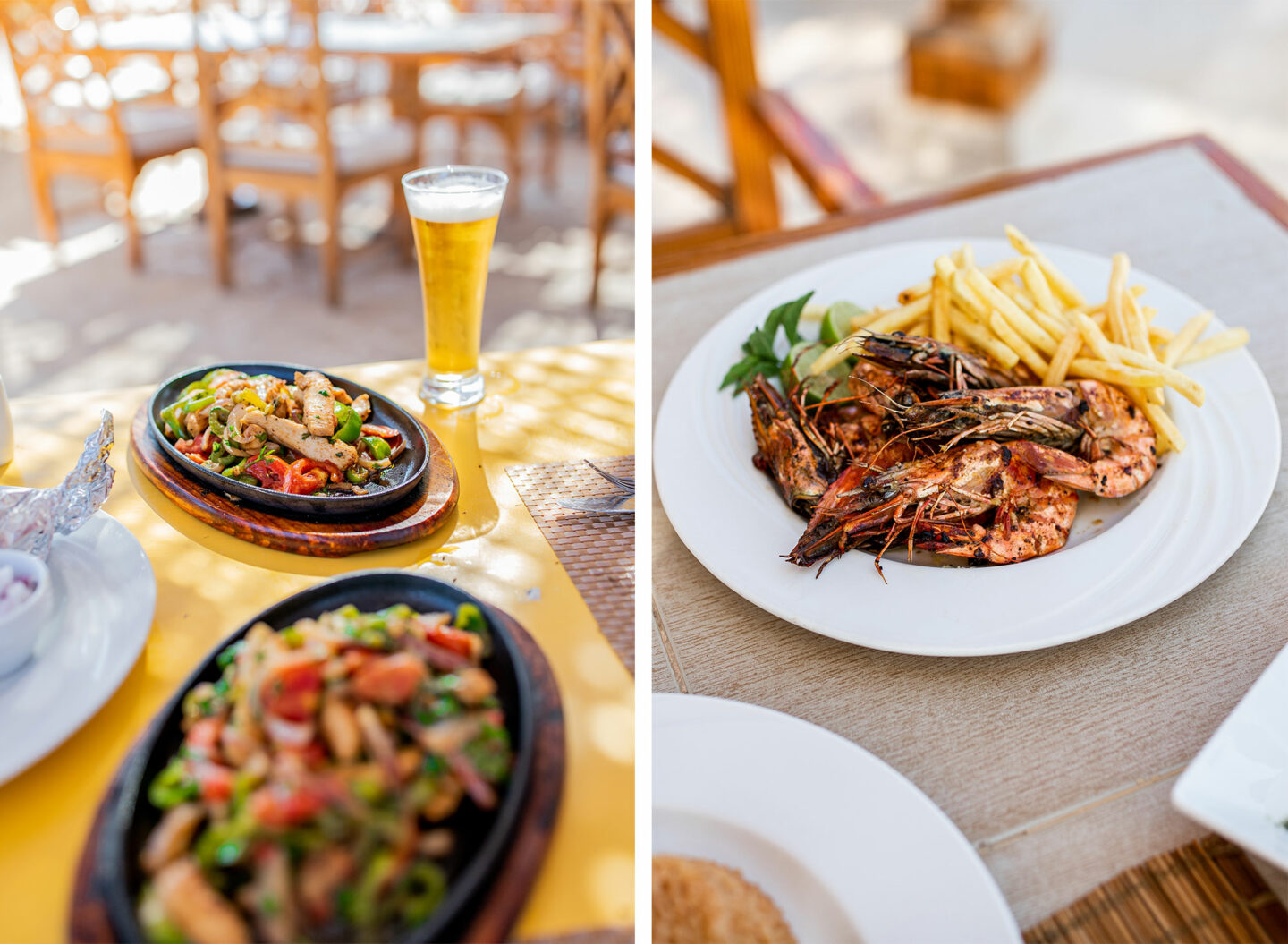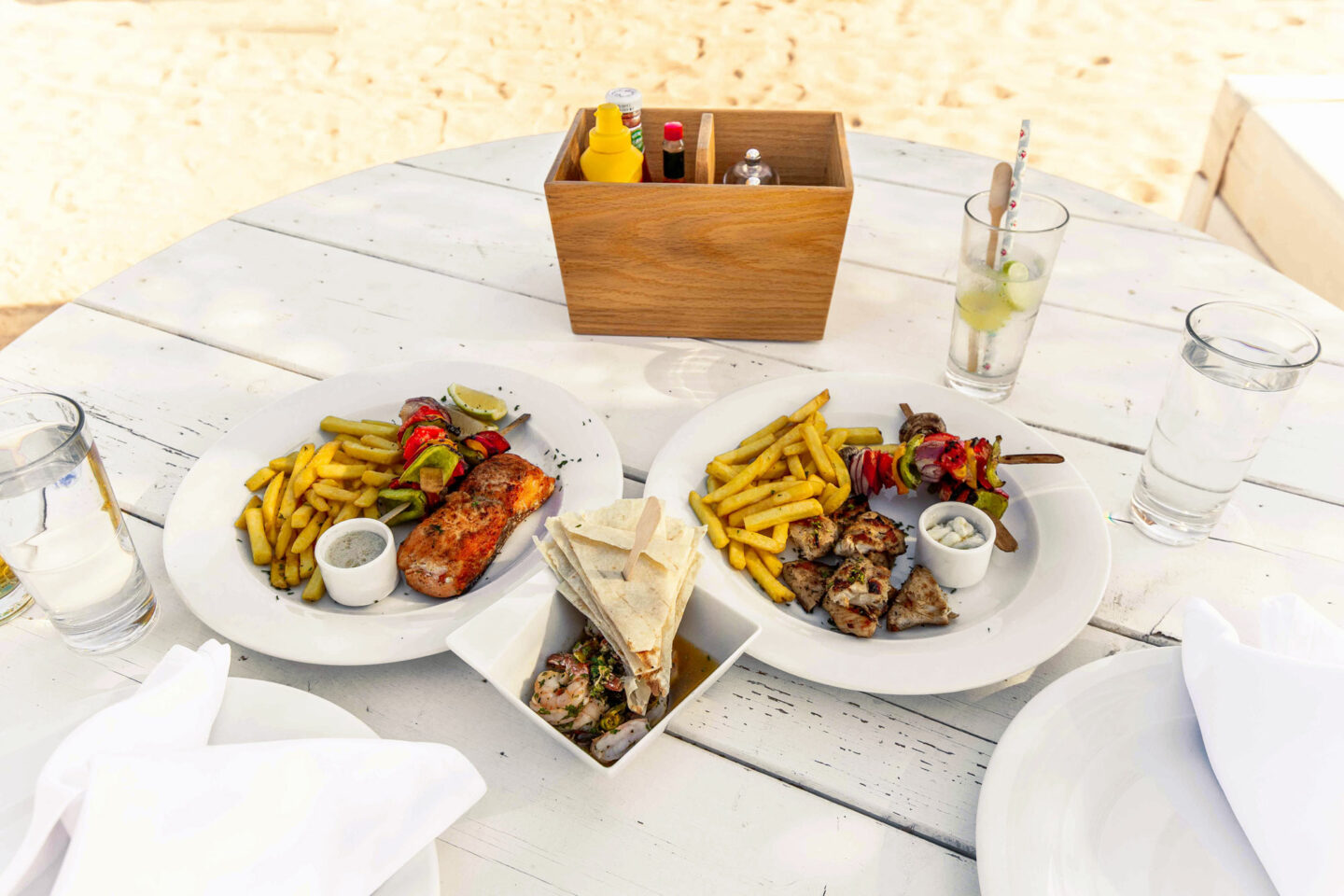 Two venues that stood out the most during our visit was Sobar and White Beach. One of our favourite nights of the trip was our second night spent at Sobar – a laidback bar and restaurant that looks out over the marina. There was cool minimal Egyptian techno playing, incredible sunsets, delish cocktails and SO many good vibes. You'll find a similar atmosphere at White Beach, a night club where young people will flock for lively parties and good music. Though during the day this spot is a peaceful dessert beach bar with a sea of hammocks and day beds to choose from.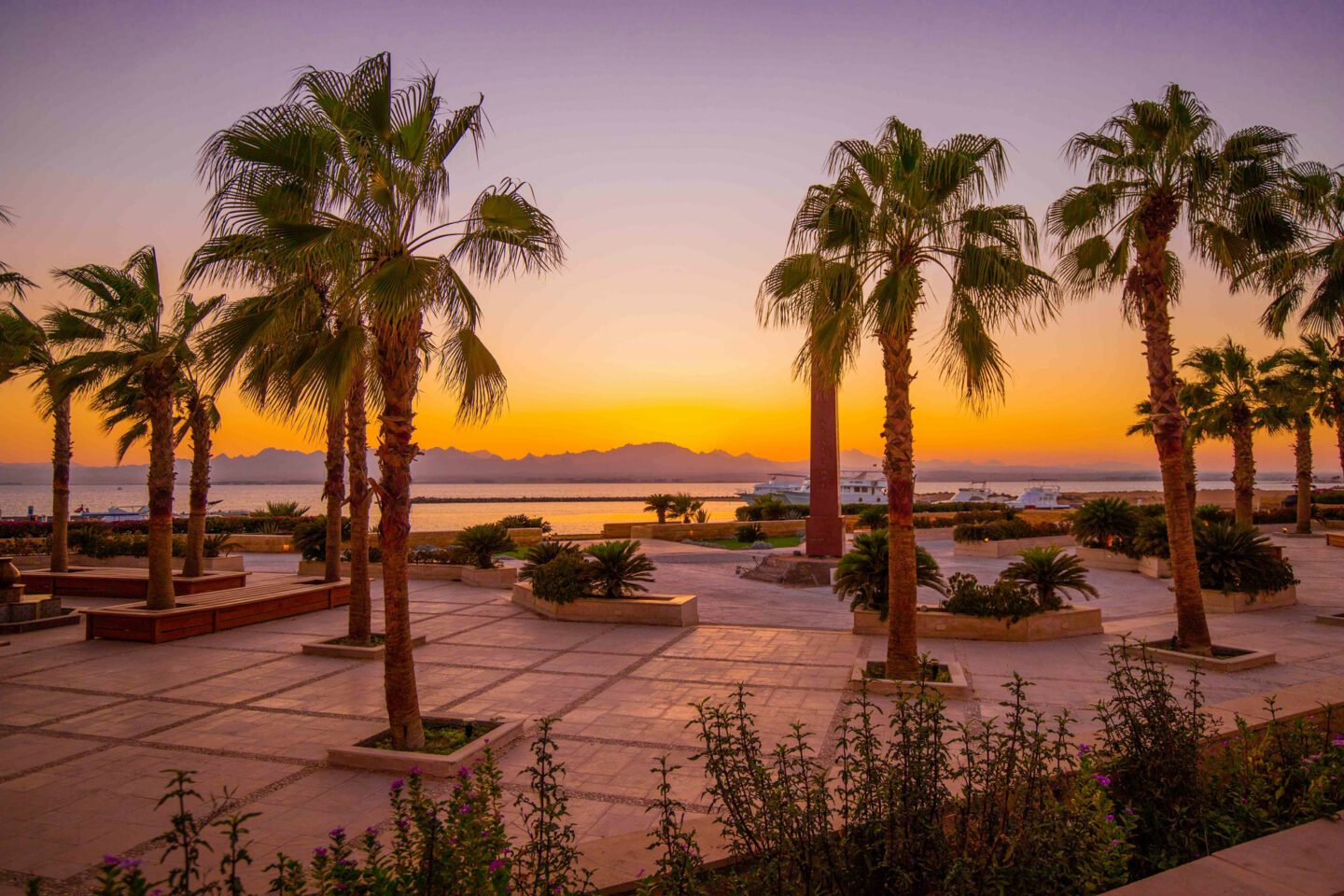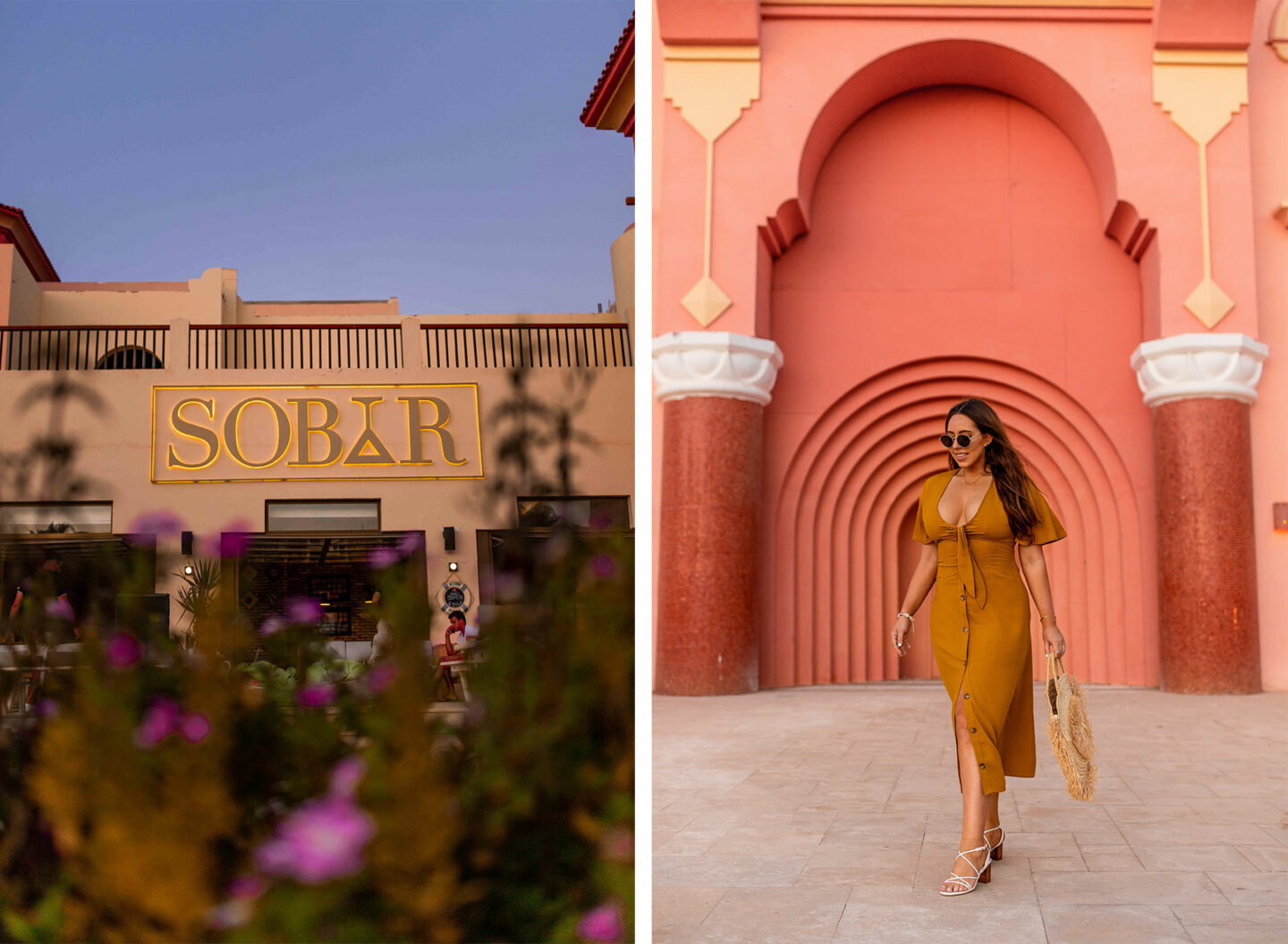 Activities
Sail on the Ocean Diva
Jump onboard one of these exciting, fast and modern catamarans for a 5-hour cruise on the Red Sea. The Ocean Diva crew will welcome you like family and take you to some exciting spots to explore the reefs of El Gouna. Included in your booking are drinks, food and even snorkelling gear, which means you can rock up ready for a good time. We stopped several times to go swimming, snorkelling or to even catch a few zzz's in the sun on the huge nets overhanging the water – the best thing about this cruise is that you can really make it your own.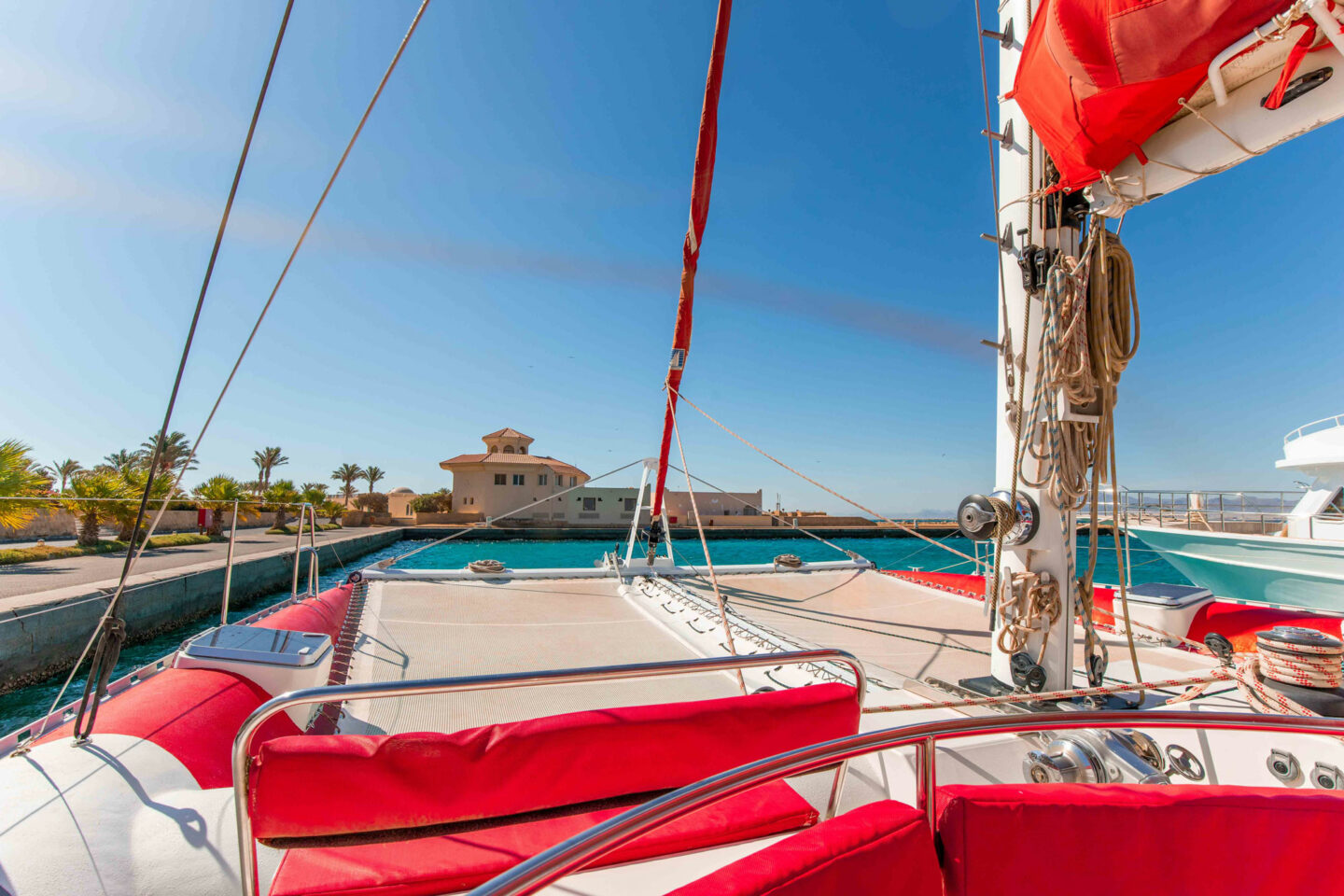 There are two cruises each day, the first one is from 9 am to 2 pm and the second sails at 3 pm to 6 pm with more of a party vibe, with loud music and sunset views. If you're lucky, you may even have a meet & greet opportunity with the dolphins who are regularly spotted along with sea turtles and whale sharks. Bookings are essential and can be made here.
Kite Surfing at 7 Bft KiteHouse
One of the largest kite-training centres in Egypt, location in the perfect position with its flat water and 300 days of wind per year. 7 Bft KiteHouse is a water playground for adults and children alike. If you're new to kite surfing there are loads of 2-4 day courses you can partake in during our stay from beginner to advanced. No wind? No problem! There's also wake surfing or wakeboarding sessions, beach volleyball, SUP yoga and even a kite simulator. If you're not feeling particularly adventurous, it's worth going down to this venue simply to grab a drink and watch the pros catch some height.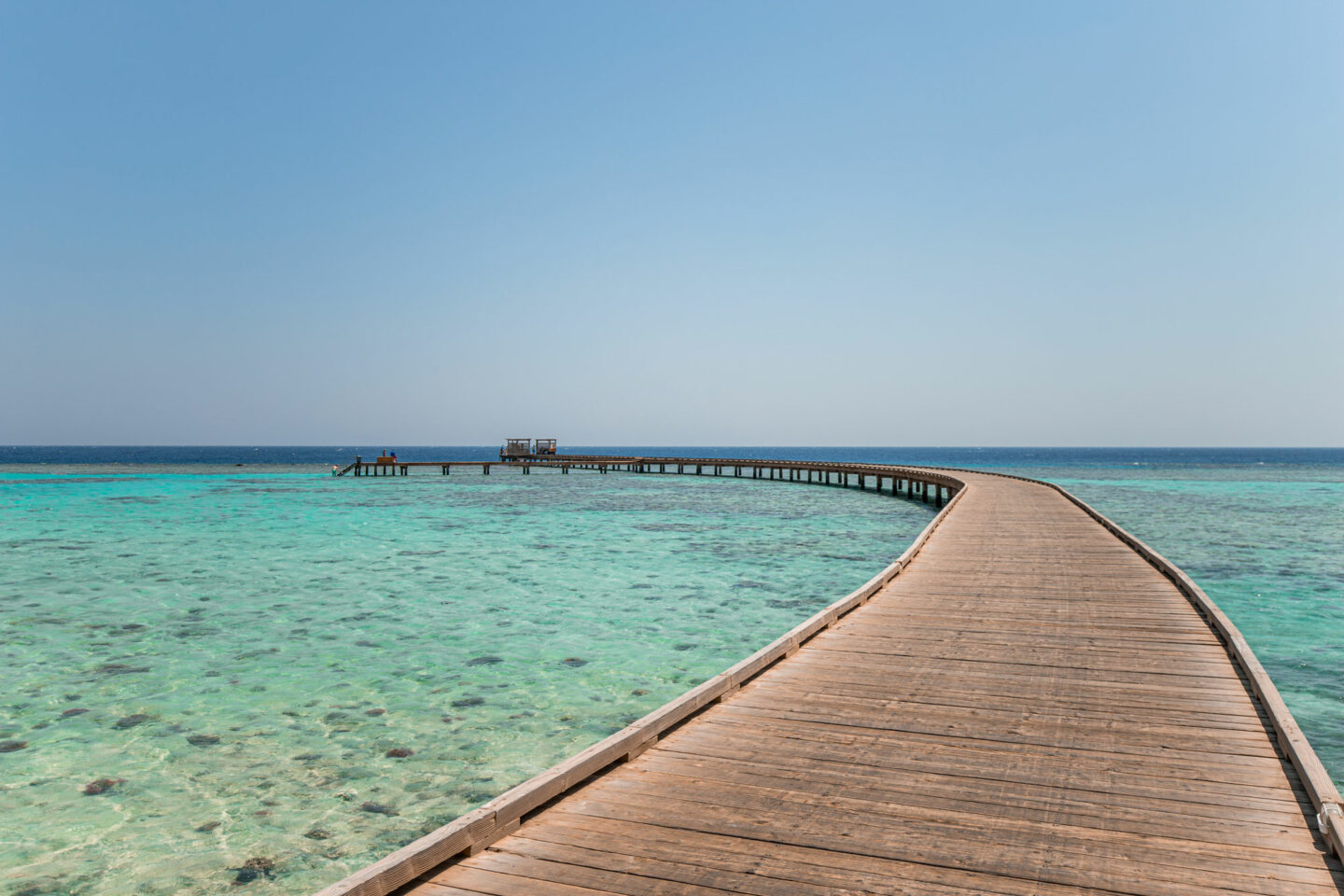 Snorkelling at Orca Dive Club
You'll find the Orca Dive Club at Breakers Hotel in Soma Bay where you can access what is considered to be the 'house reef' of Europe – given its proximity. While we got to experience a taste of the reef on our catamaran cruise, if you want a true experience of the Red Sea reef, make sure to book a diving experience at Orca Dive Club. Ras Abu Soma is one of the world's best coral reefs and home to many rainbow residents including the favourite clownfish aka 'Nemo'.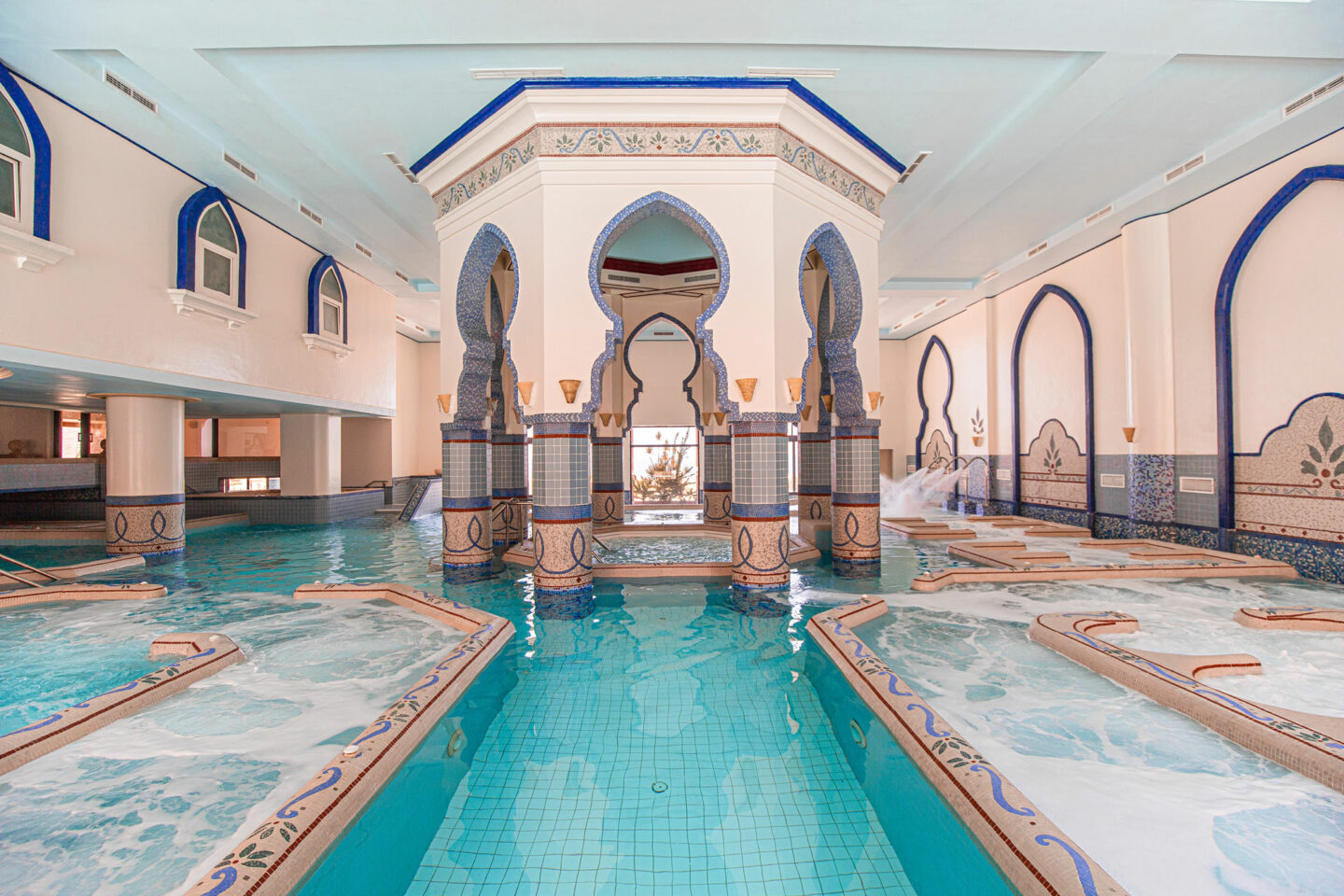 Spa Day
The Cascades Spa is one of the largest in the world, covering 7,500 square metres and boasting 65 first-class treatment rooms. We had the pleasure of experience a 1-hour Thalasso-Tonic Sea-Water based therapy treatment and were lucky to have the whole pool to ourselves. The pool is divided into 14 sections, with each area designed to target one zone of the body in order to improve blood circulation and muscle tone. The pool is filled with seawater which has an antibiotic effect and eliminates toxins.
This was honestly one of the most unique spa experiences I've ever had the pleasure of partaking in. It was like a mix of a deep tissue massage, aerobics and some sort of water torture, trust me when I say those jets are powerful and pack a satisfying punch.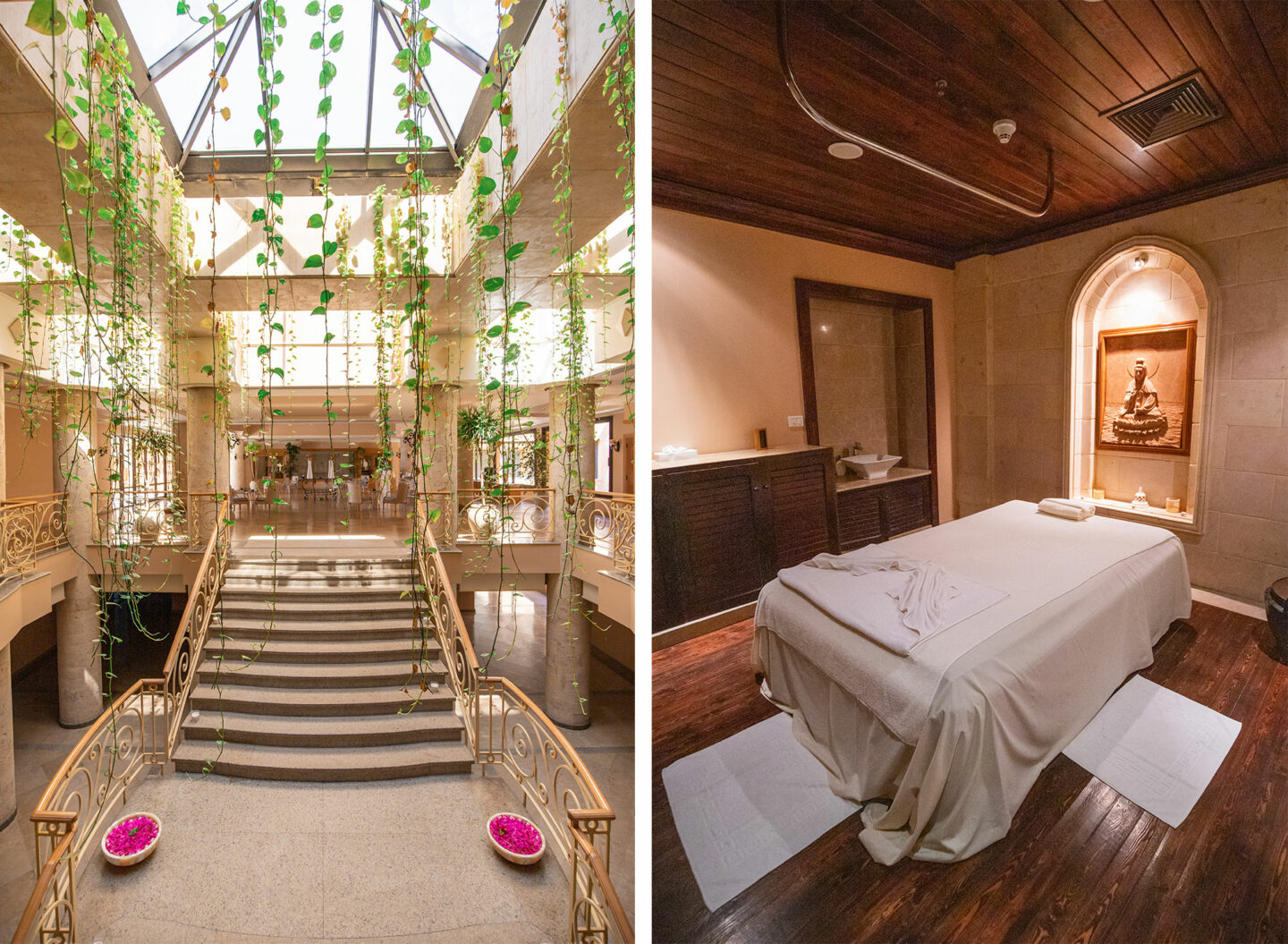 Immediately after our Thalasso treatment, we enjoyed a relaxing body massage. I've got a track record of not being able to enjoy massages or let myself switch off, but given the fact I was already feeling like jelly from the Thalasso treatment, this massage definitely melted all my stresses away and I was able to truly be present.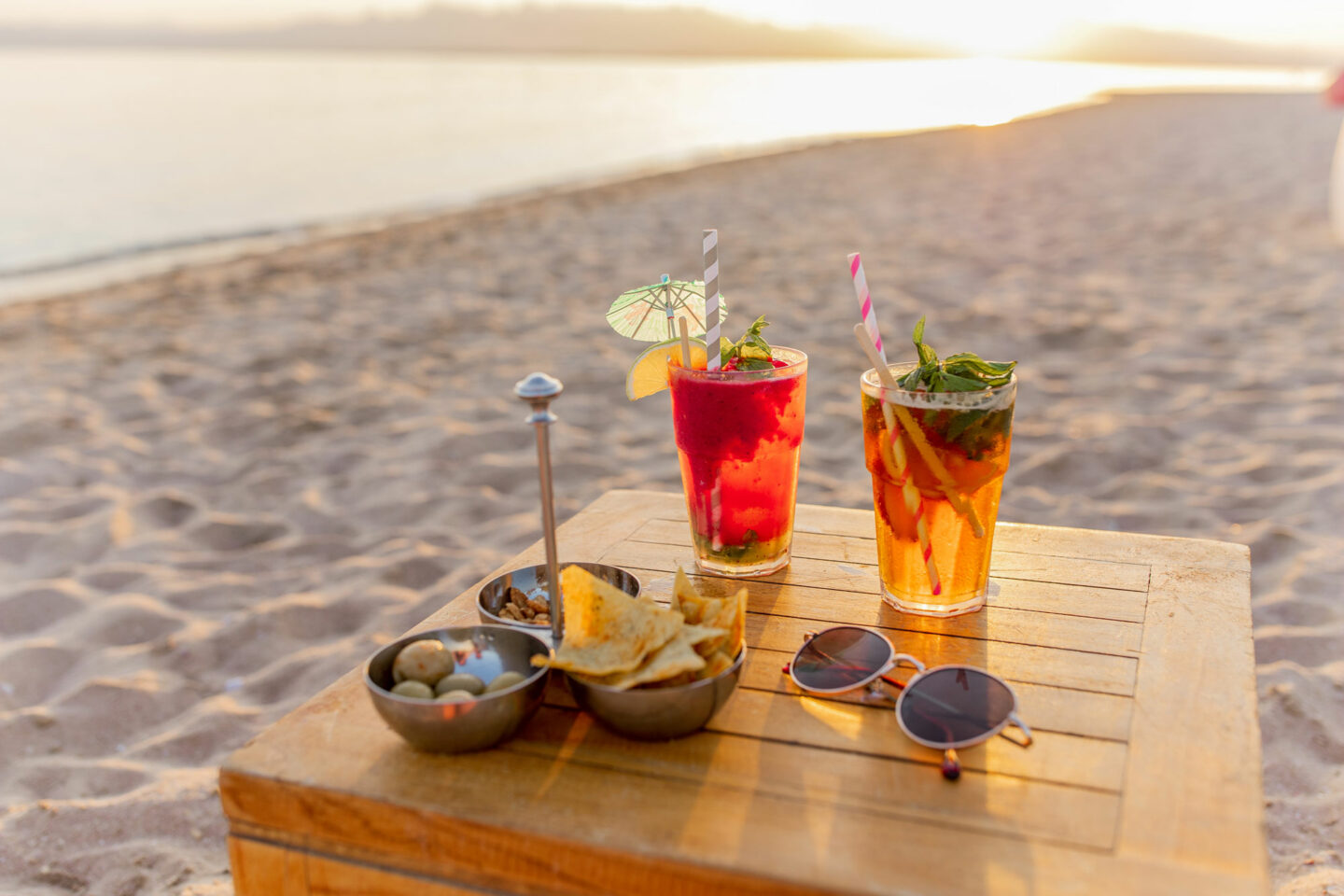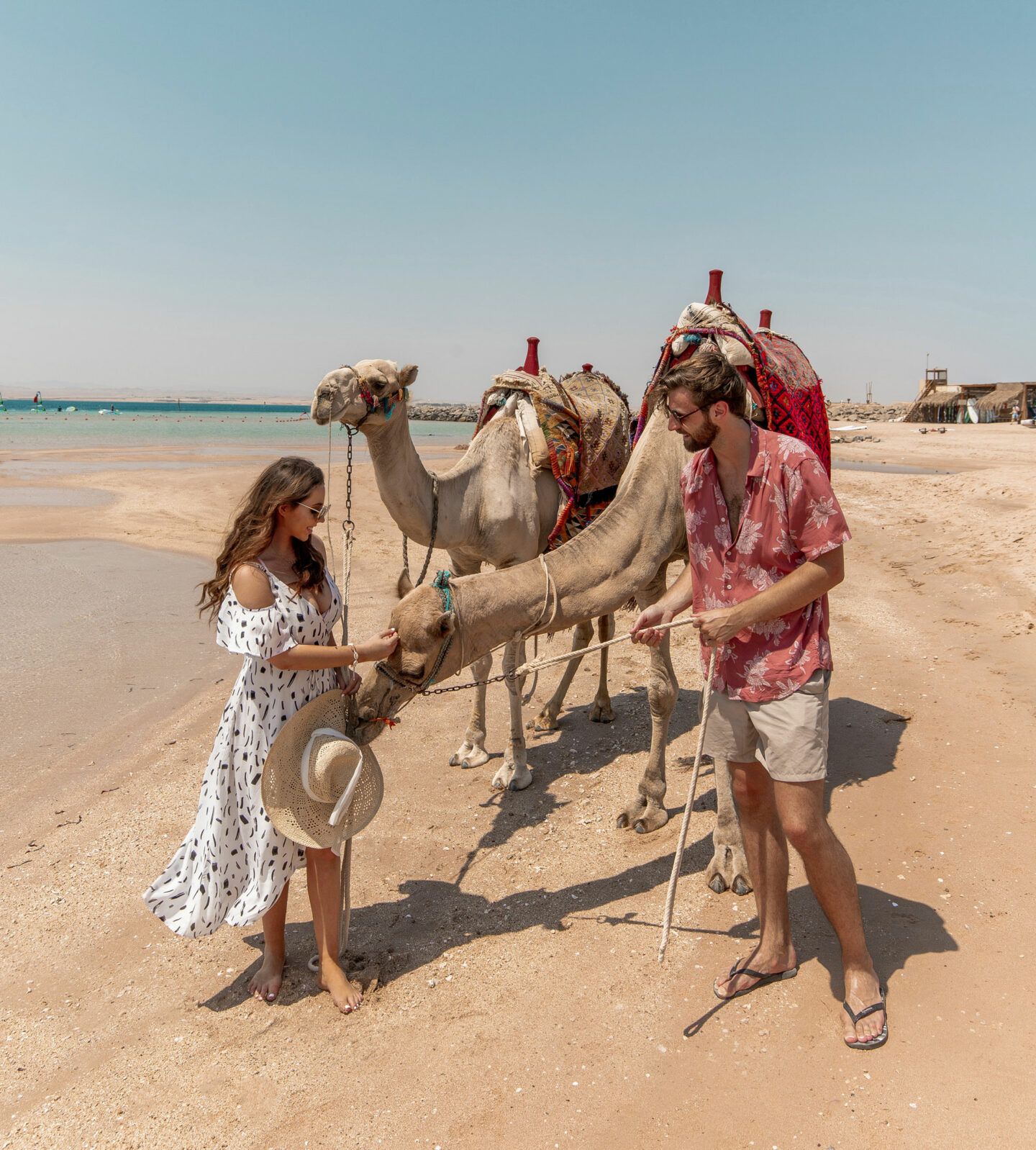 Related:
Got the travel bug? Read more of my travel guides here.
Enjoyed this guide? Pin it for later below! Follow me on Pinterest.