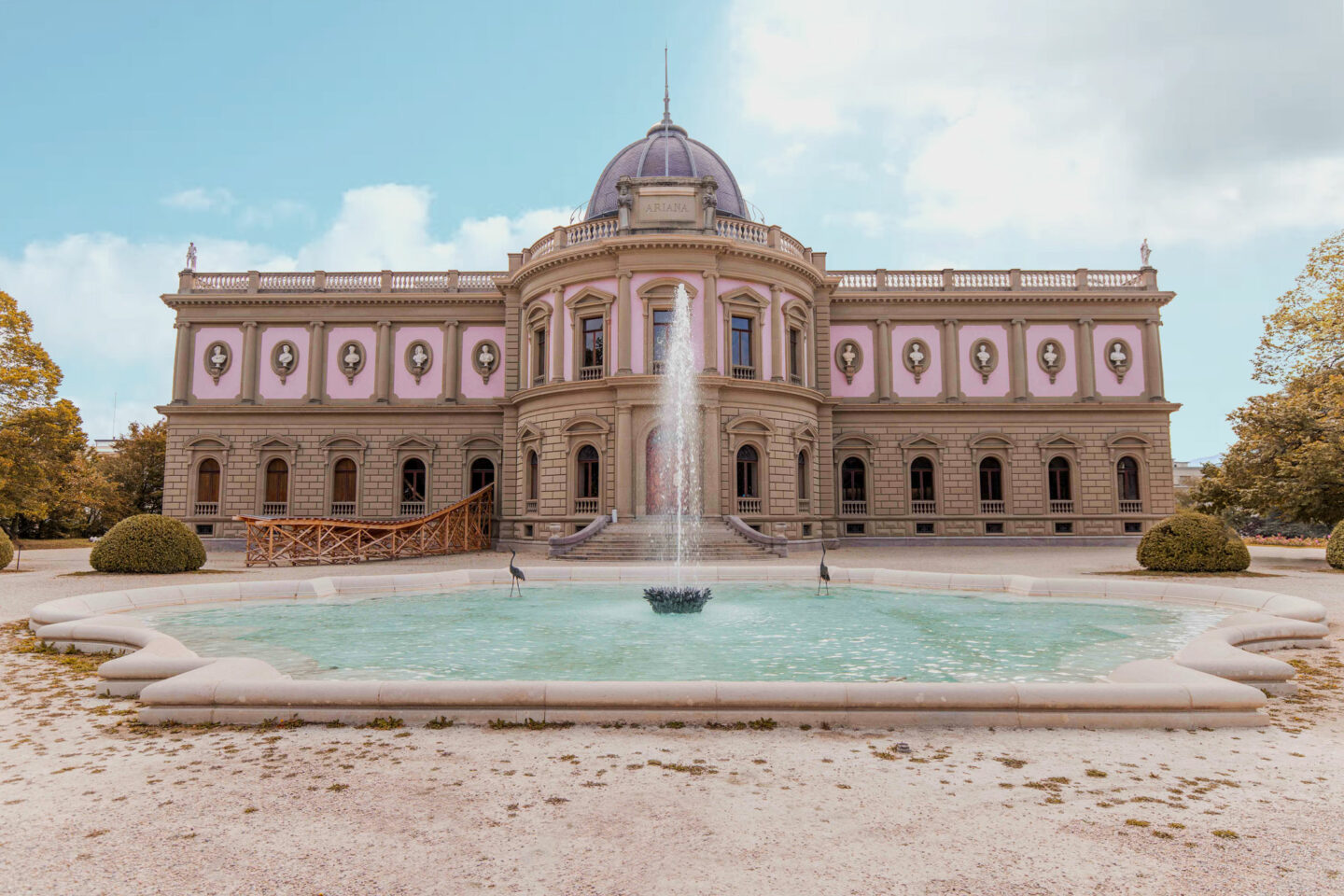 Geneva is an international destination and global hub, often visited for business purposes however there is so much this peaceful lakeside city has to offer. From culture to chocolate (and mountains of it!), to the surrounding landscapes of the Alps, particularly the dramatic Mont Blanc. I was very lucky to work with Geneva Tourism who organised a jam-packed weekend away in this Swiss slice of heaven.
It's the perfect destination for a city escape with such a vast range of activities depending on the season – skiing aside, did you know Geneva now has a beach? For real! This enchanting European city really has it all and if you're planning a visit soon, read on for my top recommendations on things to do in Geneva featuring the best activities and places to eat, drink & sleep.
Top things to do in Geneva.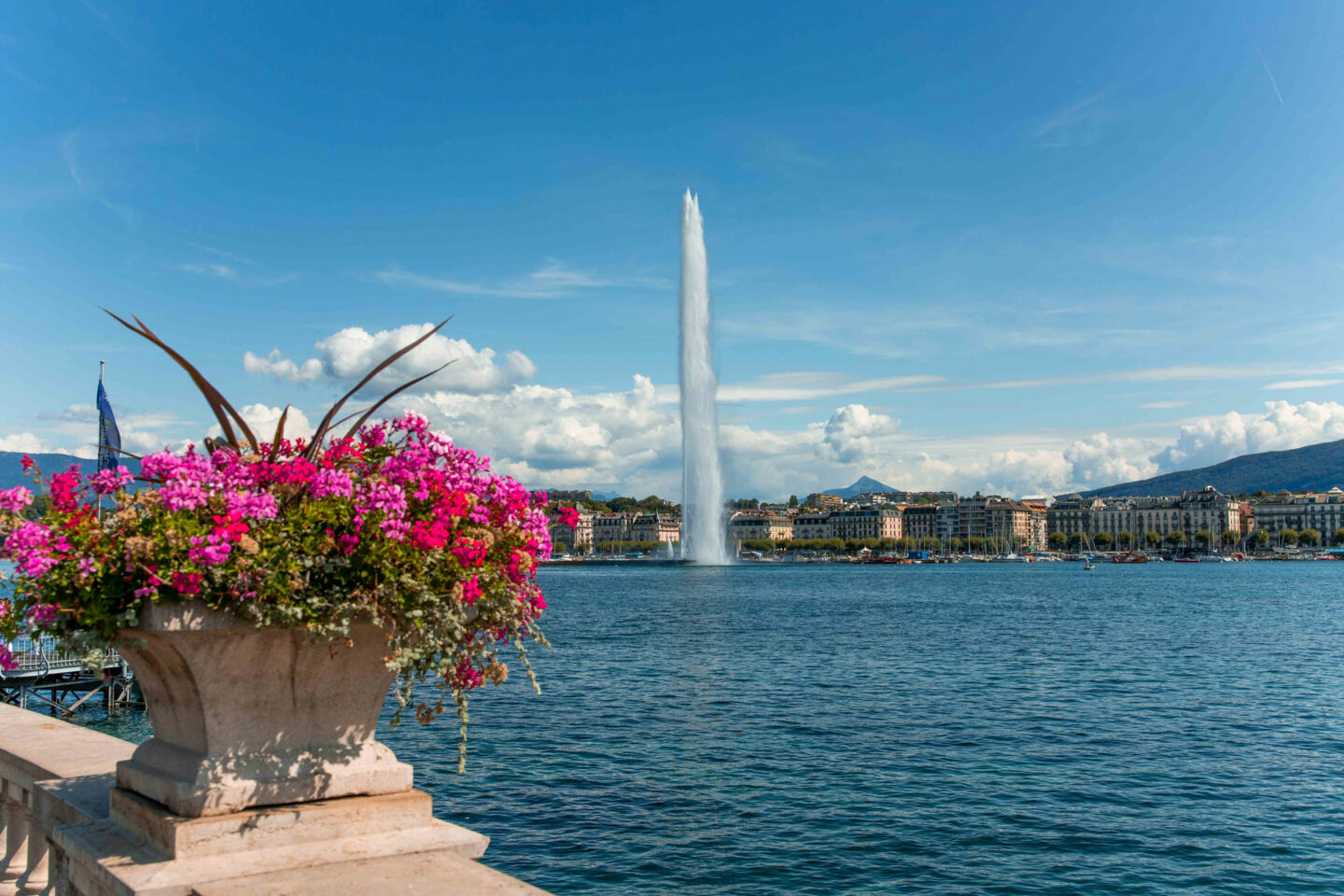 Getting around
Geneva is officially the most efficient city I've EVER visited when it comes to transport. And best of all for tourists, it's completely FREE. I swear there were more trams than cars on the road, meaning getting around is an actual breeze. Amazingly, the city offers free travel between the Airport and the city center. When you arrive at the luggage retrieval hall at the airport, don't forget to stop at the ticket machine (it's on the left just before customs) – grab your free ticket and you're only a 7-minute ride away from the center.
Throughout your visit, you can get a FREE public transport pass when you stay at a hotel, youth hostel or campsite. All you need to do is ask for your 'Geneva Transport Card' at your accommodation reception upon arrival. #Winning!
Activities
Eaux-Vives Beach
Geneve's newly opened and most exciting attraction to come to Lake Geneva this summer is the manmade Eaux-Vives Beach. Situated on the south bank of the lake, there are both sandy and pebble beaches with plenty of space to park up for the day and enjoy a large variety of street food stalls, cocktails, and fun in the sun. In 2020, there are plans for a restaurant to be added in the mix which will boast stunning lakeside views.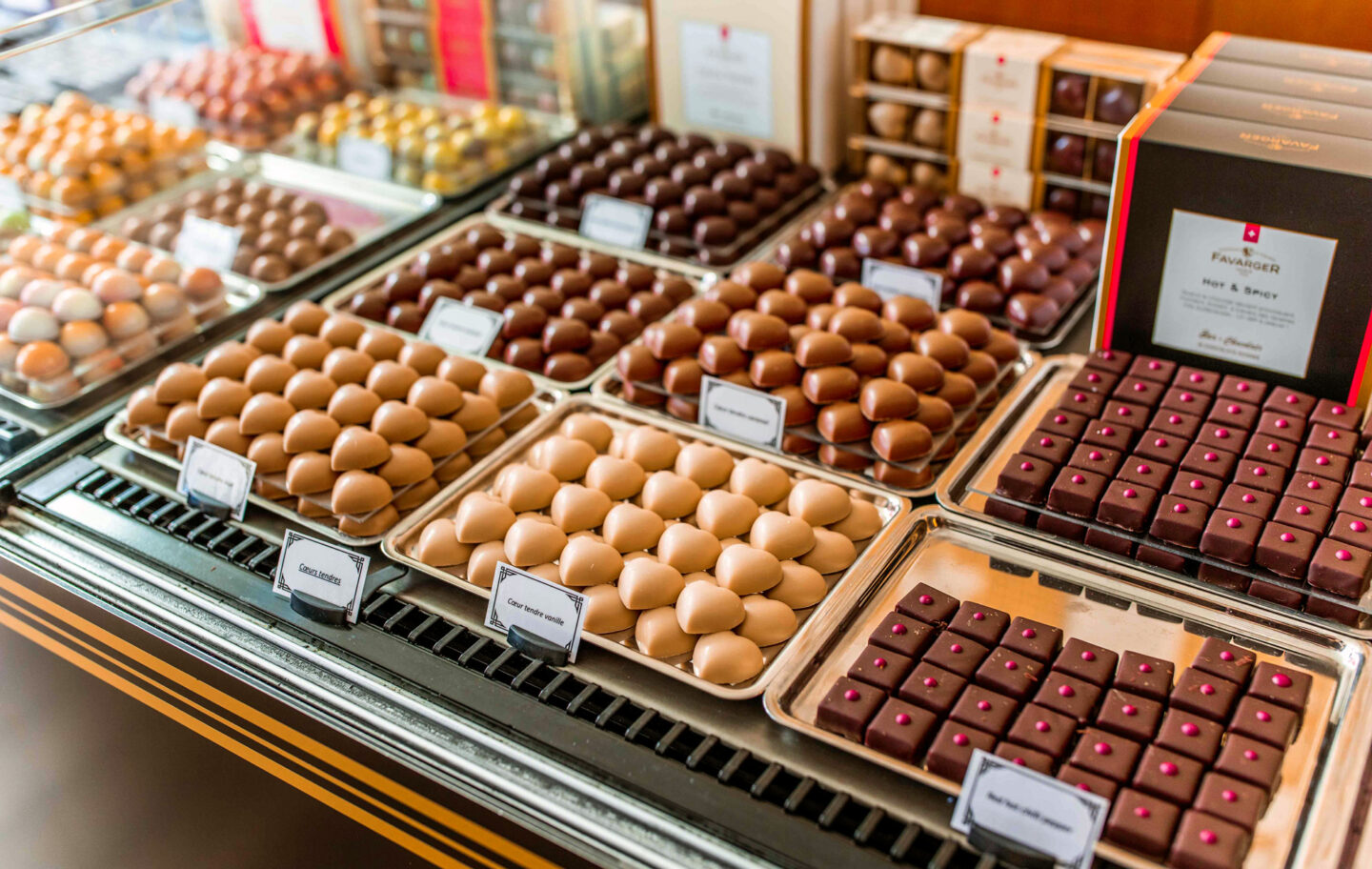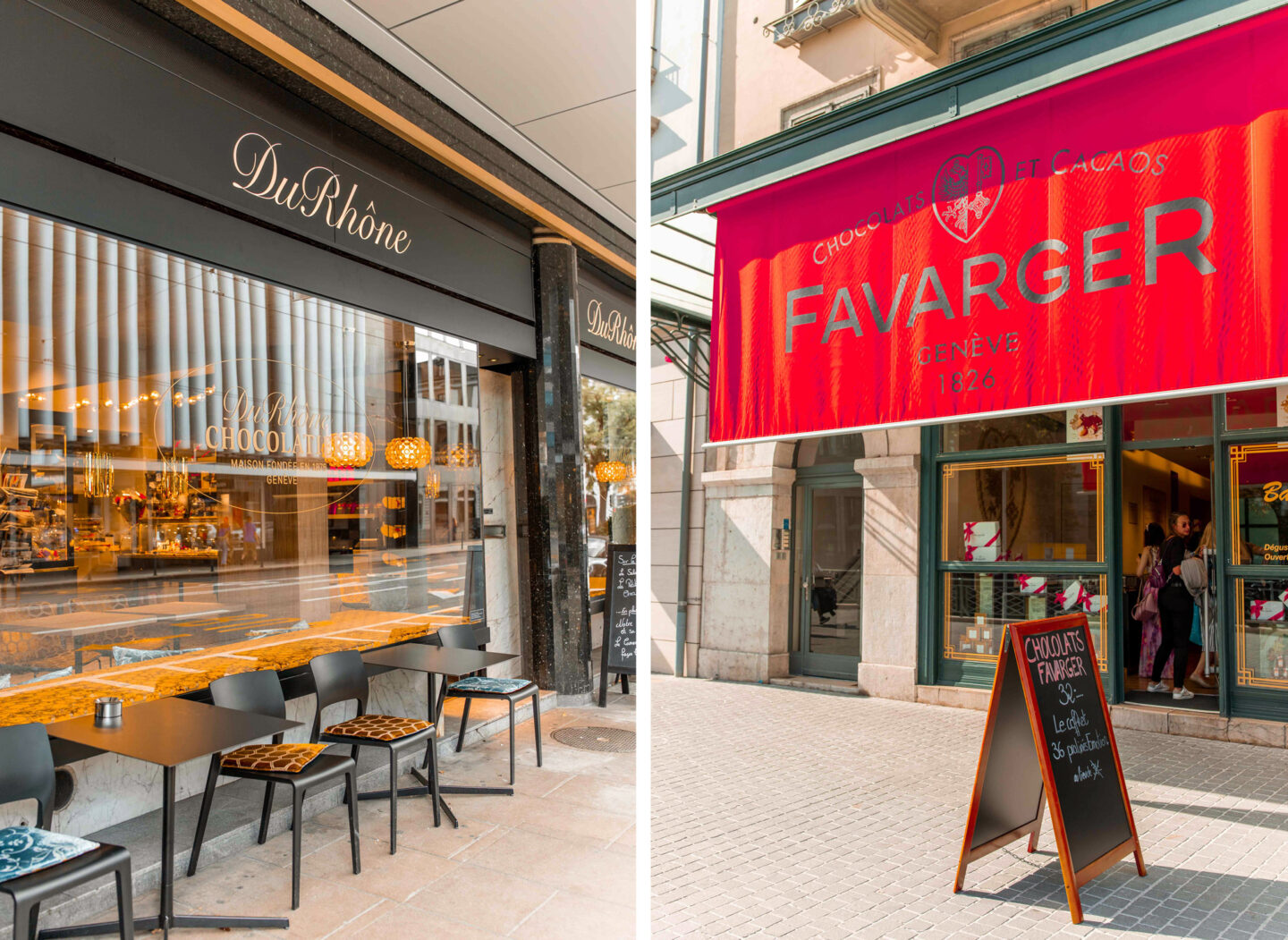 Chocolate Tasting Tour
Did you know that the population of Switzerland consumes the most kilos of chocolate per person in the world? To be honest, I'm not surprised considering they make some of the BEST chocolate on this planet. We met up with the lovely Juliane from Local Flavours Food Tours who gave us a detailed lesson about the history of chocolate. Armed with water bottles (to cleanse our palates, of course) we hit the pavement and visited some of the oldest and most famous chocolatiers in Geneva – rich with both history and flavour. Arrive hungry because you will be tasting a LOT of chocolate on this indulgent venture.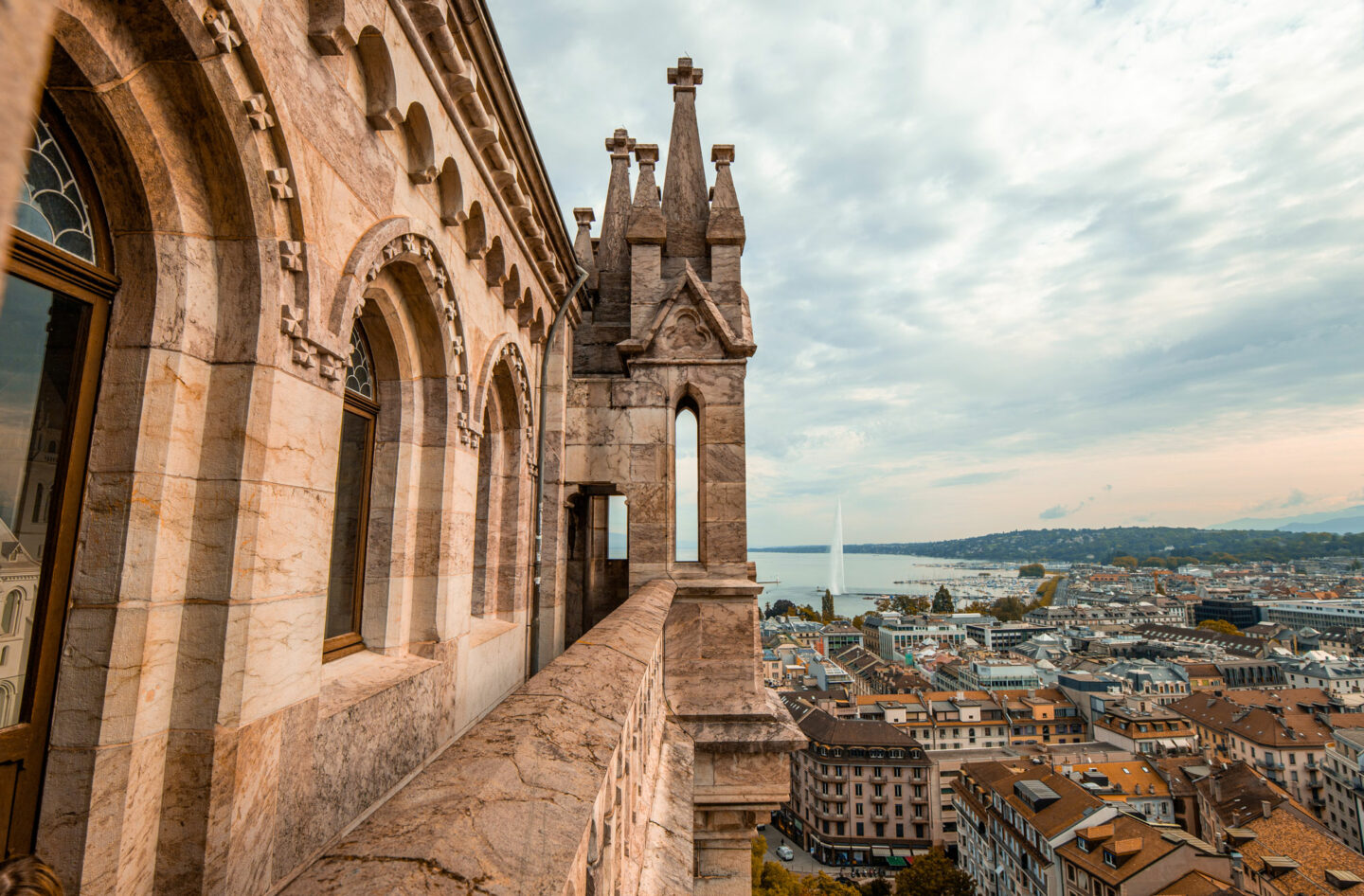 Best views at St. Pierre Cathedral 

For panoramic views of the city, the lake and the famous Jet d'Eau (Geneva's most prominent landmark), head up to St. Pierre Cathedral. A word of warning, access to the top of the tower is 157 steps but oh so worth it. To be completely honest: most visitors to the cathedral didn't seem bothered about making the trek, so once you're up there, you'll have most of the tower to yourself so you can enjoy the views without worrying about selfie sticks getting in your shots.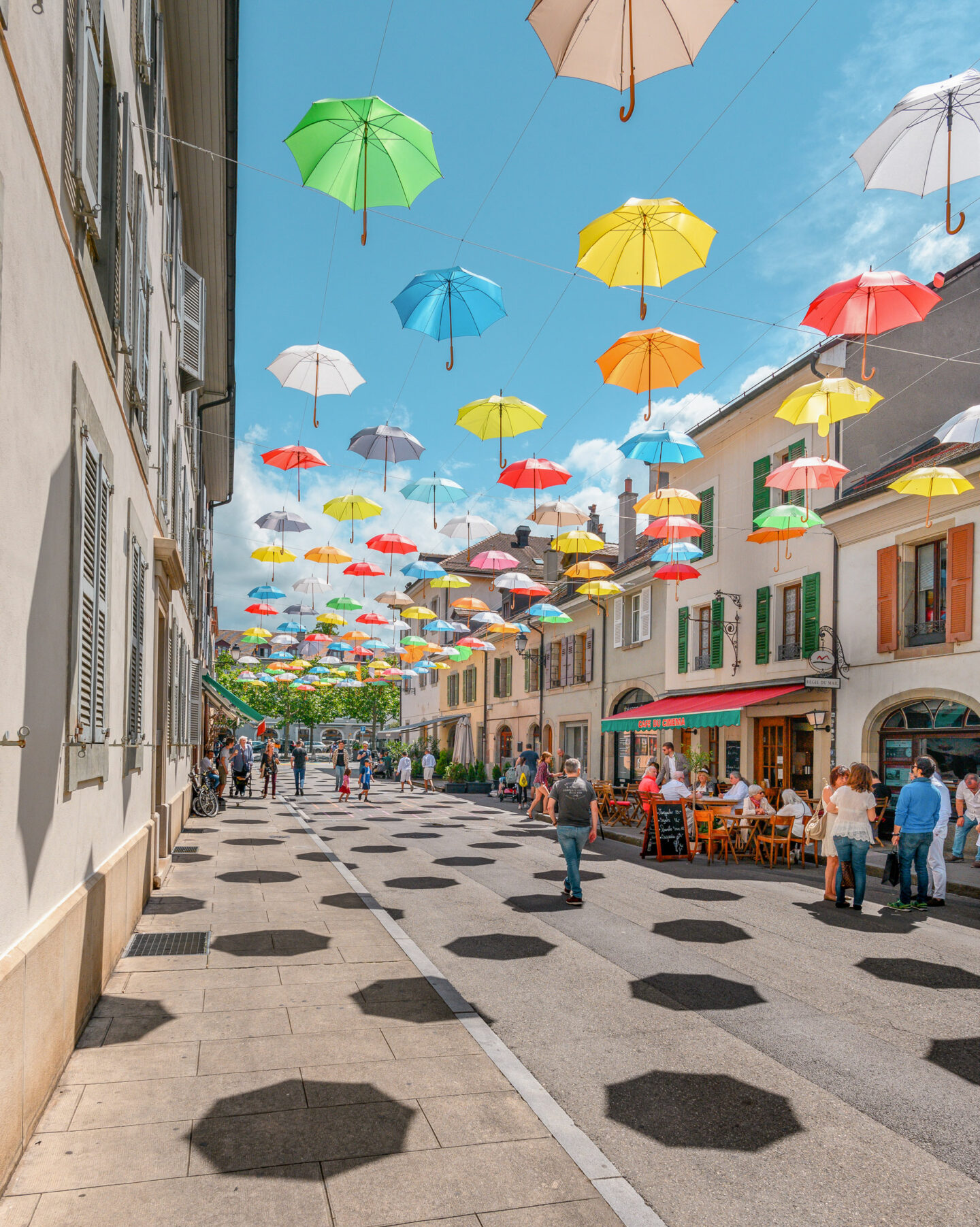 Carouge 

The old town of Geneva and a very charming one of that, stepping into Carouge feels like you're stepping into a fairy tale book with all the charming houses and street markets. Here you'll find plenty of Insta spots within walking distance – including this adorable pink house (located at Rue Ancienne 15) and the famous rainbow umbrella street. Unfortunately, when we arrived, the umbrellas were nowhere to be seen. Instead in their place were rainbow fish which were displayed for a Japanese festival. We were disappointed but decided to make the most of it and snap some pics anyway – however, if you're a glass half empty kinda person, check dates on this to avoid any sort of disappointment.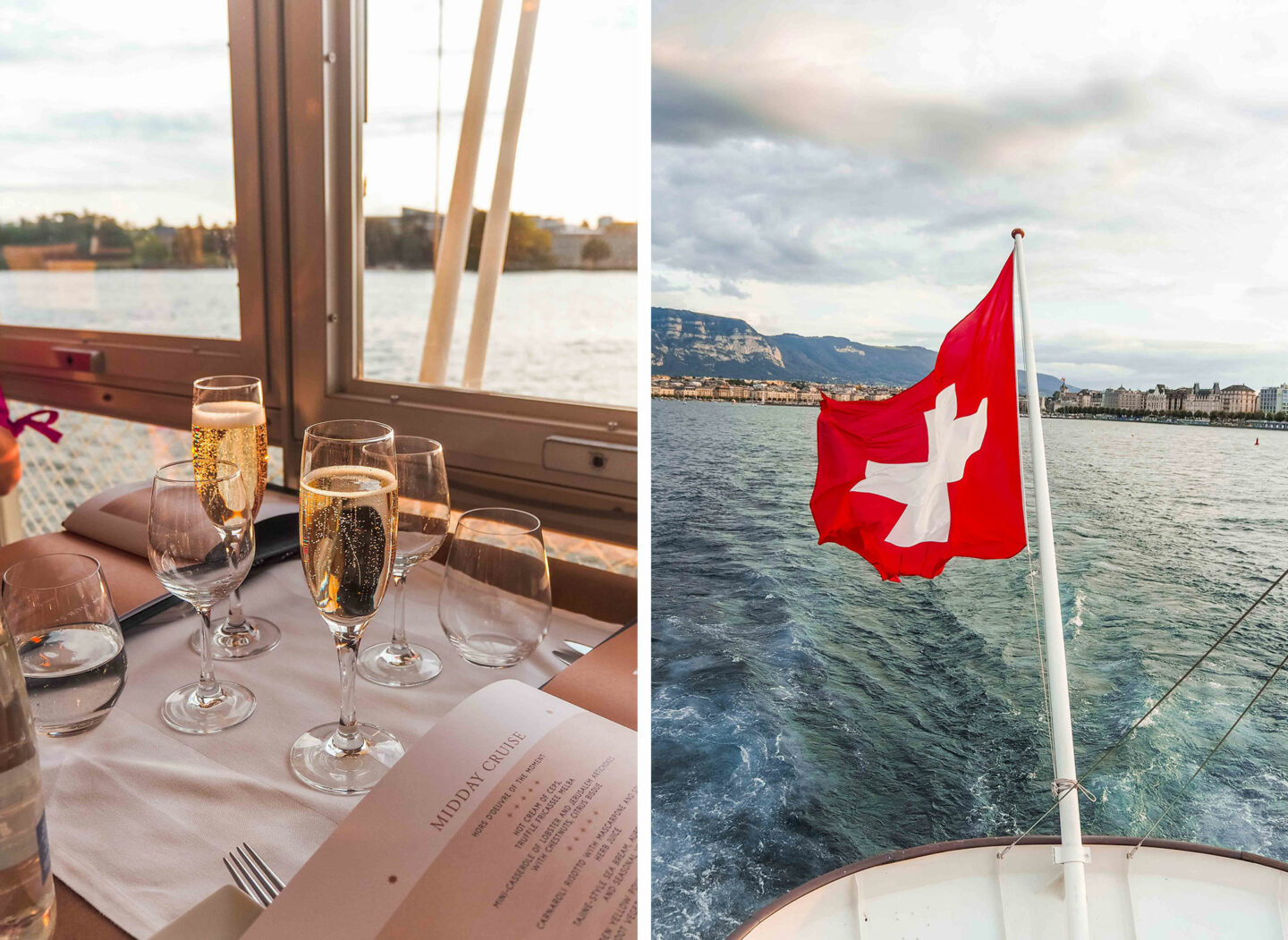 Cruise down Lake Léman 

The best way to see the beauty of Lake Geneva is by boat – but even better is to board a fabulous cruise ship where you can enjoy a luxurious 3-course meal while taking in the scenery. Drinking a glass of bubbly and watching the sun go down over the lake was absolute bliss. The food onboard was incredible too – order the lobster casserole and sea bream mains. More details on the 'Chef's Table' experience, click here.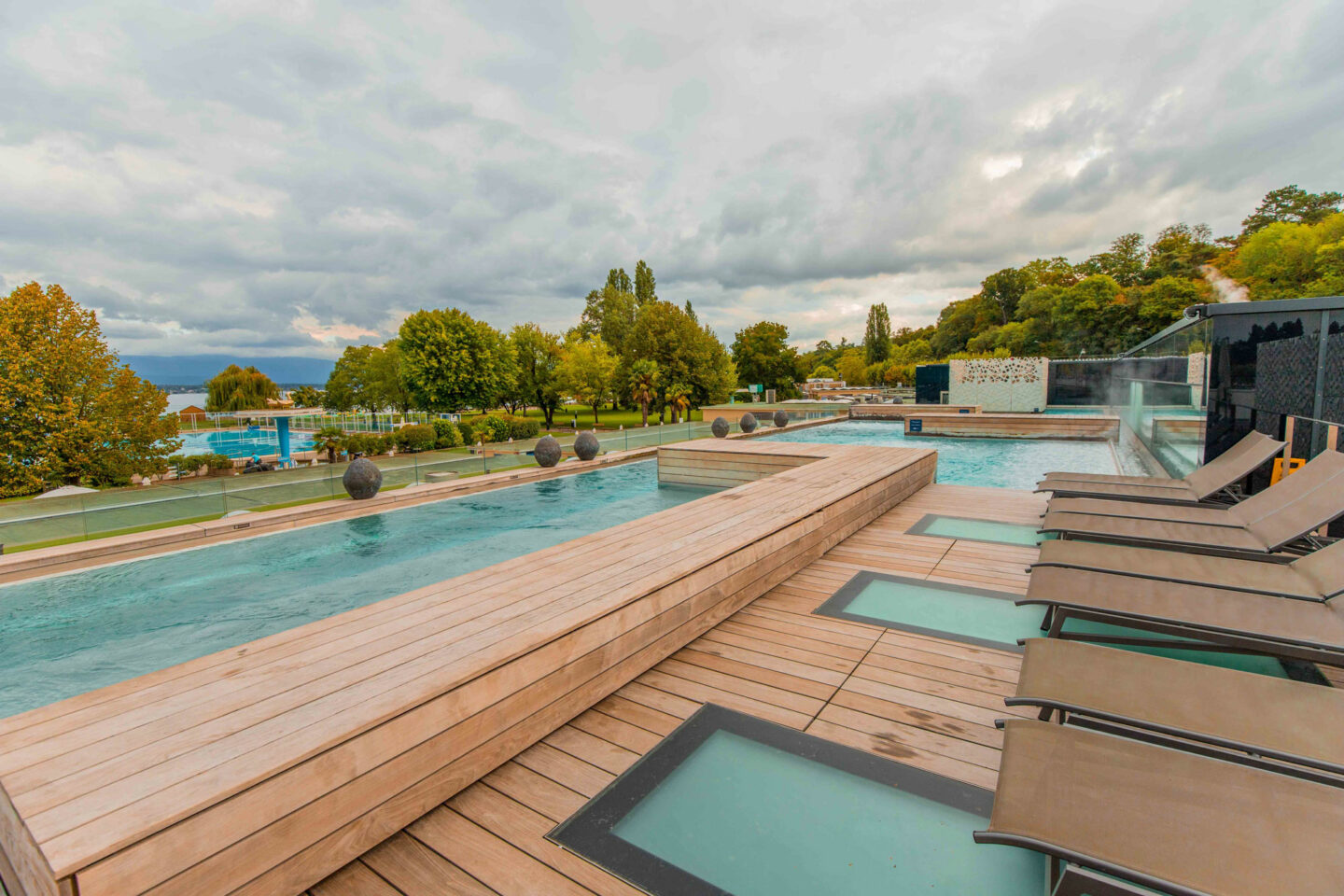 Spa Day at Bain-Bleu 

After two days of averaging 20,000 steps a day (and canceling that out with 20,000 grams of chocolate consumed) a spa day was very much needed to soak our very sore trotters. Bain-Bleu is a luxurious spa with indoor & outdoor pools, sauna, and massage services. As part of our experience, we were welcome to try a Hammam – this time I did opt-out as I shamelessly didn't want to scrub off my fake tan. However, the reviews were glowing from my fellow travel buddies who insisted their skin had never felt so soft. It's the perfect place to spend the day unwinding, relaxing and just switching off.
Sight-seeing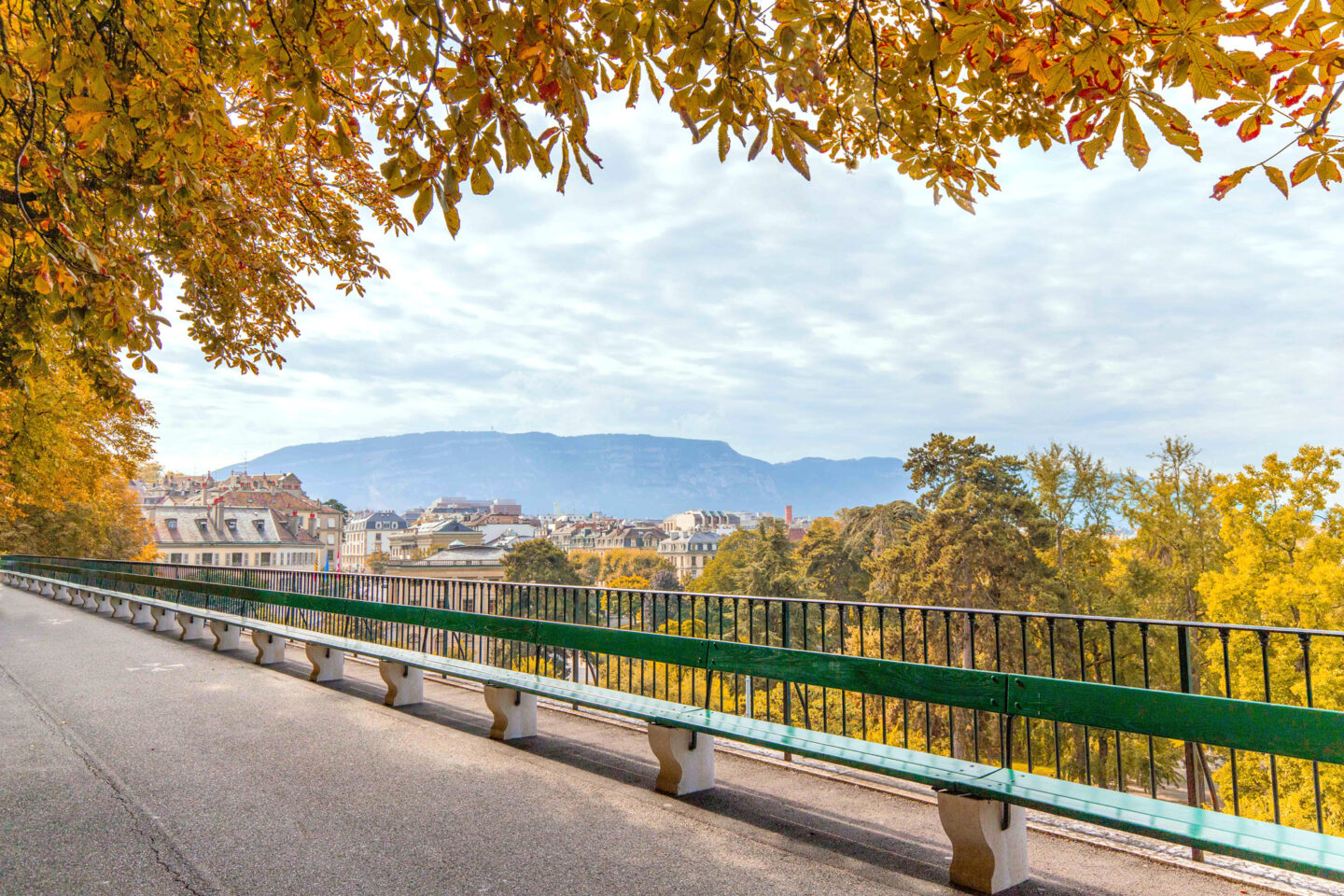 Banc de la Treille 

The world's longest bench. Need I say more? Location – 1204 Geneva.
Broken Chair 

Sculpture by the Swiss artist Daniel Berset, located in front of the United Nations headquarters. The symbolically broken leg signifies the opposition to landmines and acts as a reminder to politicians and others visiting Geneva. Location – 1202 Geneva.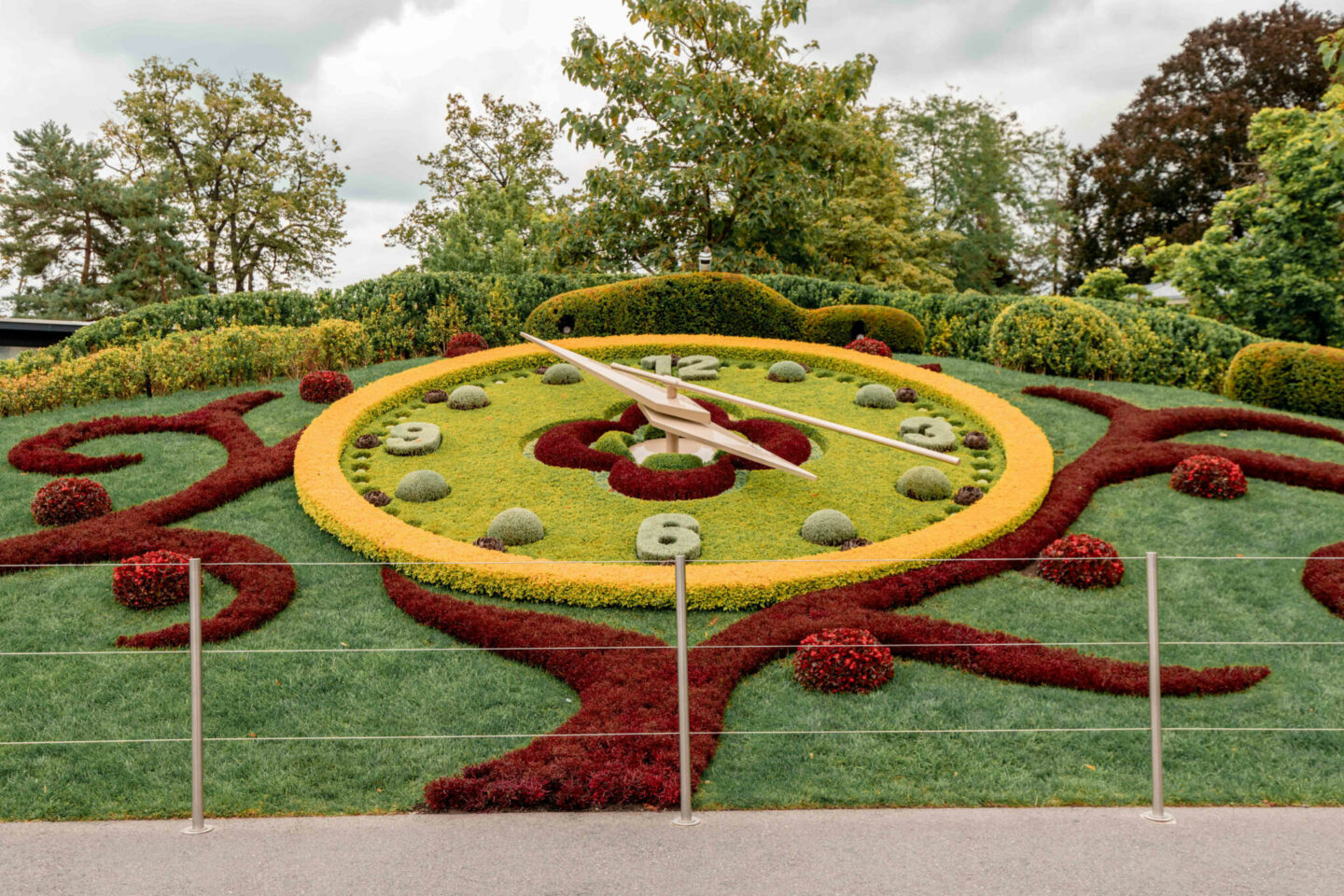 L'horloge Fleurie 

You can find this large flower clock on the western side of Jardin Anglais park. Geneva is recognized all around the world for its watchmaking traditions and this stunning floral display can't be missed. Location – Quai du Général-Guisan 28, 1204 Genève.
Food & Drink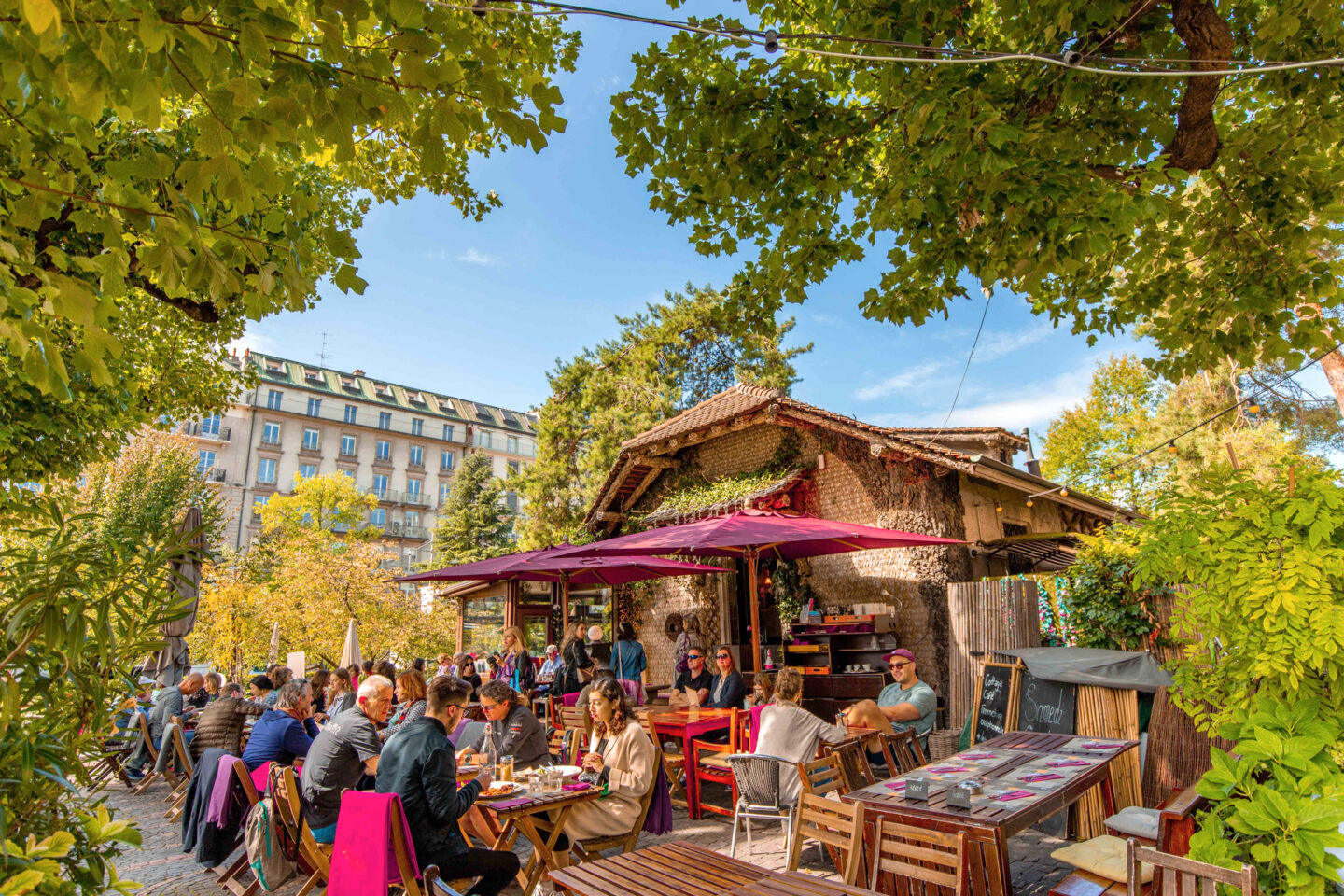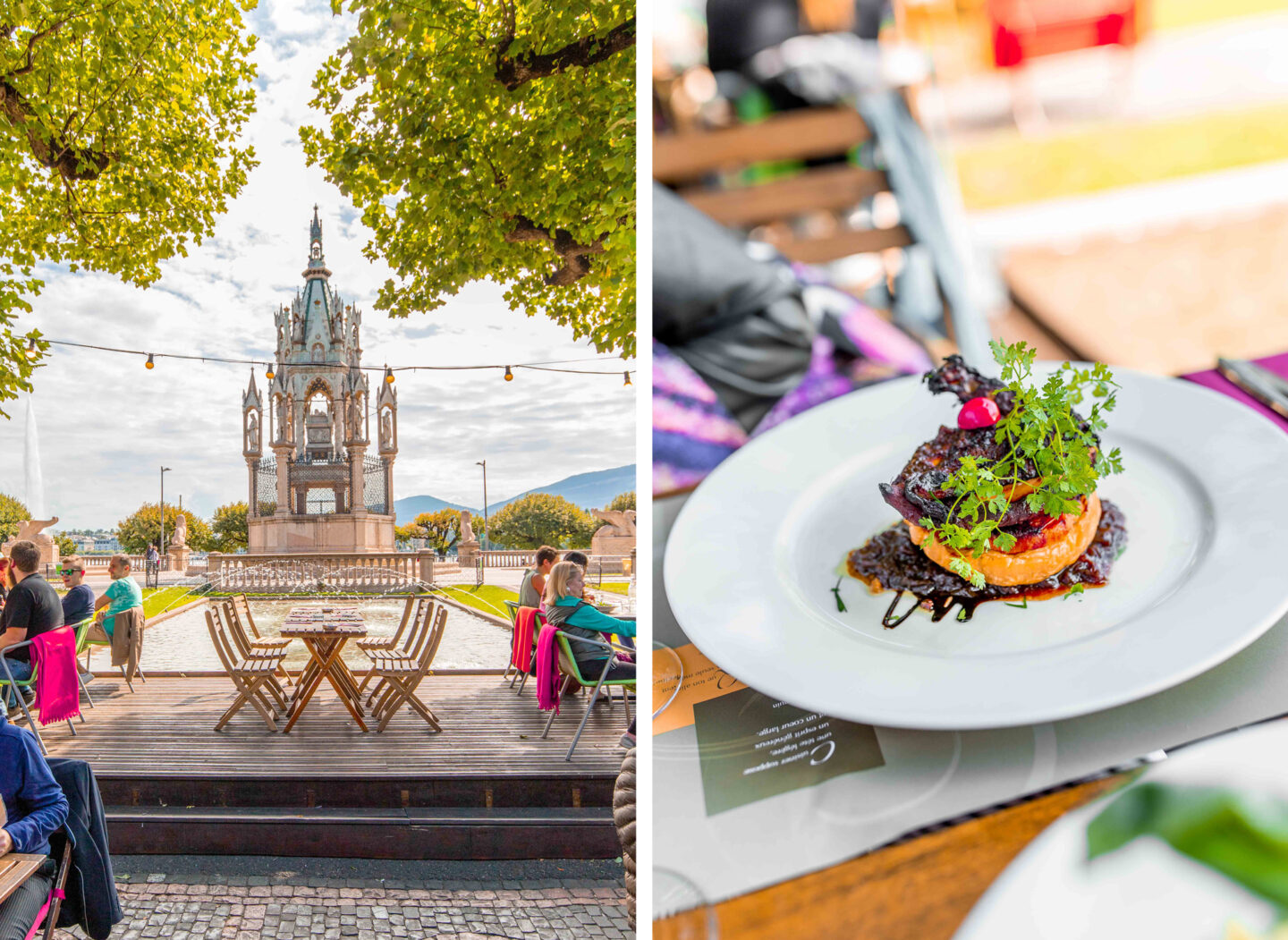 Lunch at Cottage Café
 

A former farmer's cottage in the most idyllic setting – the Cottage Café is frequented by locals and looks over a tranquil fountain. Here the proteins are V large, the food is delicious however the service is rather slow, so come here for a long leisurely lunch and avoid if you're in a rush to make your next appointment.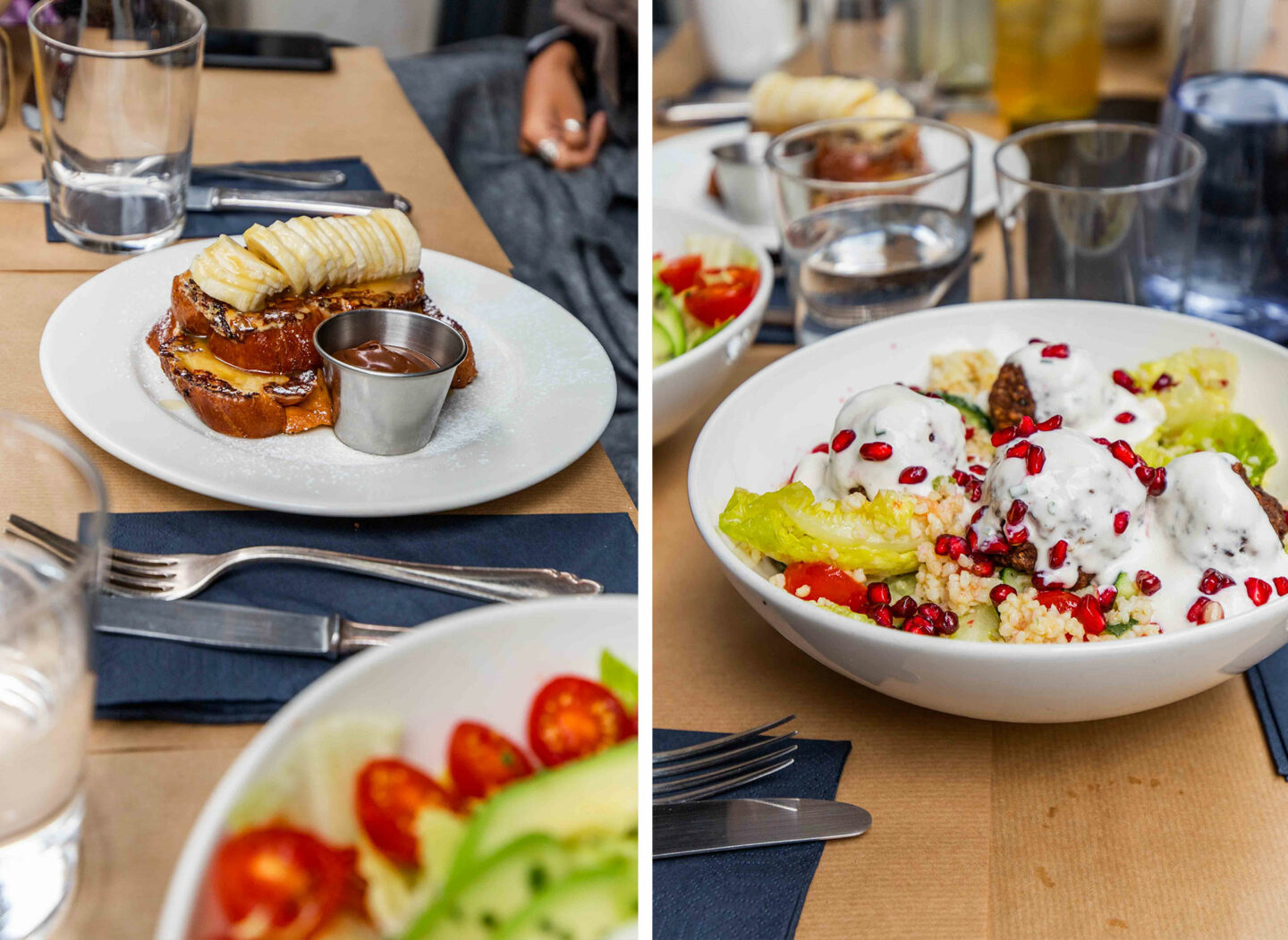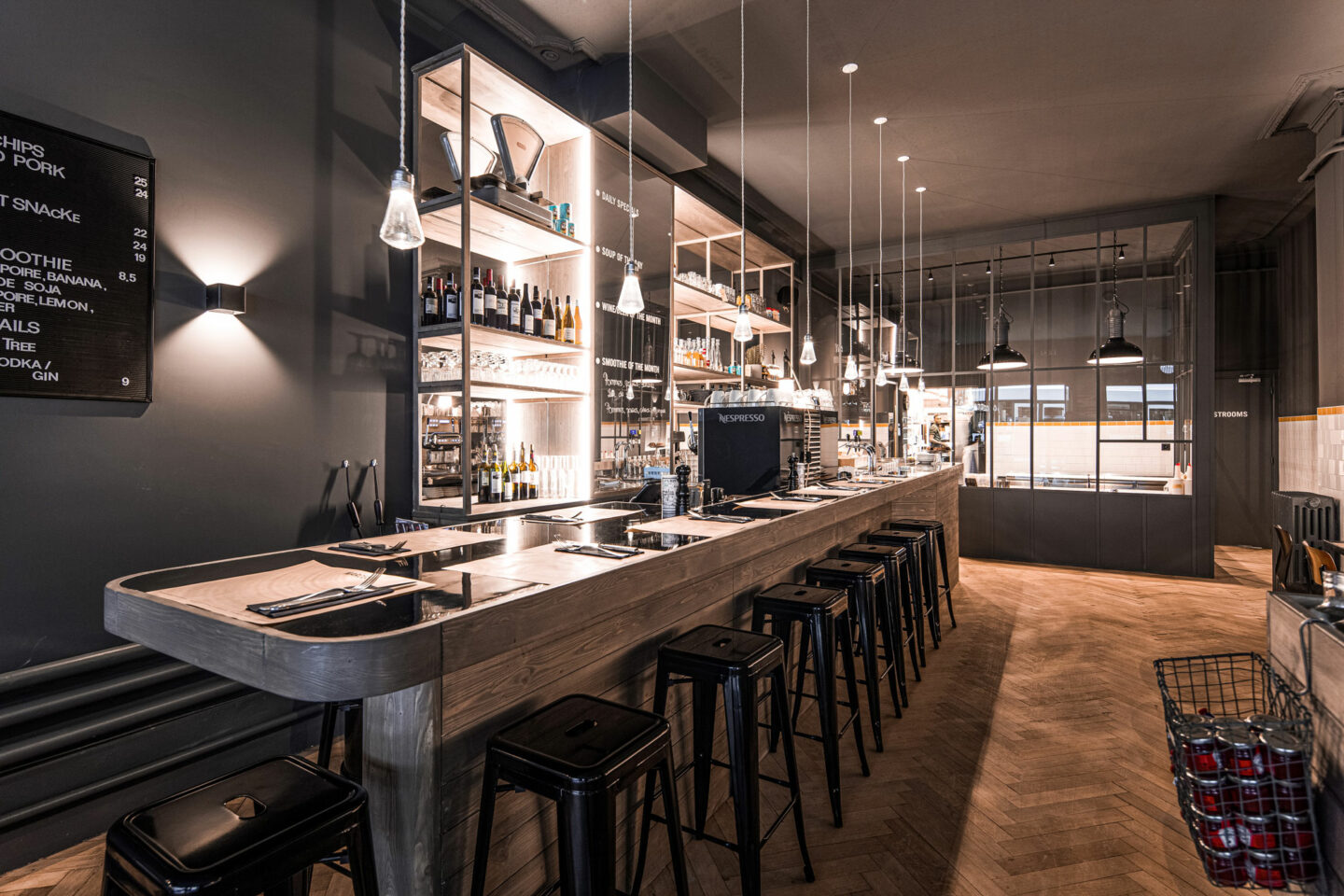 Brunch at Marcel
 

Sleek Scandinavian interiors and attractive brunch dishes to match, Marcel is one of the best brunch spots in Geneva and one of the few establishments that is actually open on a Sunday. They offer an extensive brunch menu, with their waffles, french toast and pancakes being a firm favourite. For those who prefer savoury – order the meatball salad, for a hearty yet healthy meal.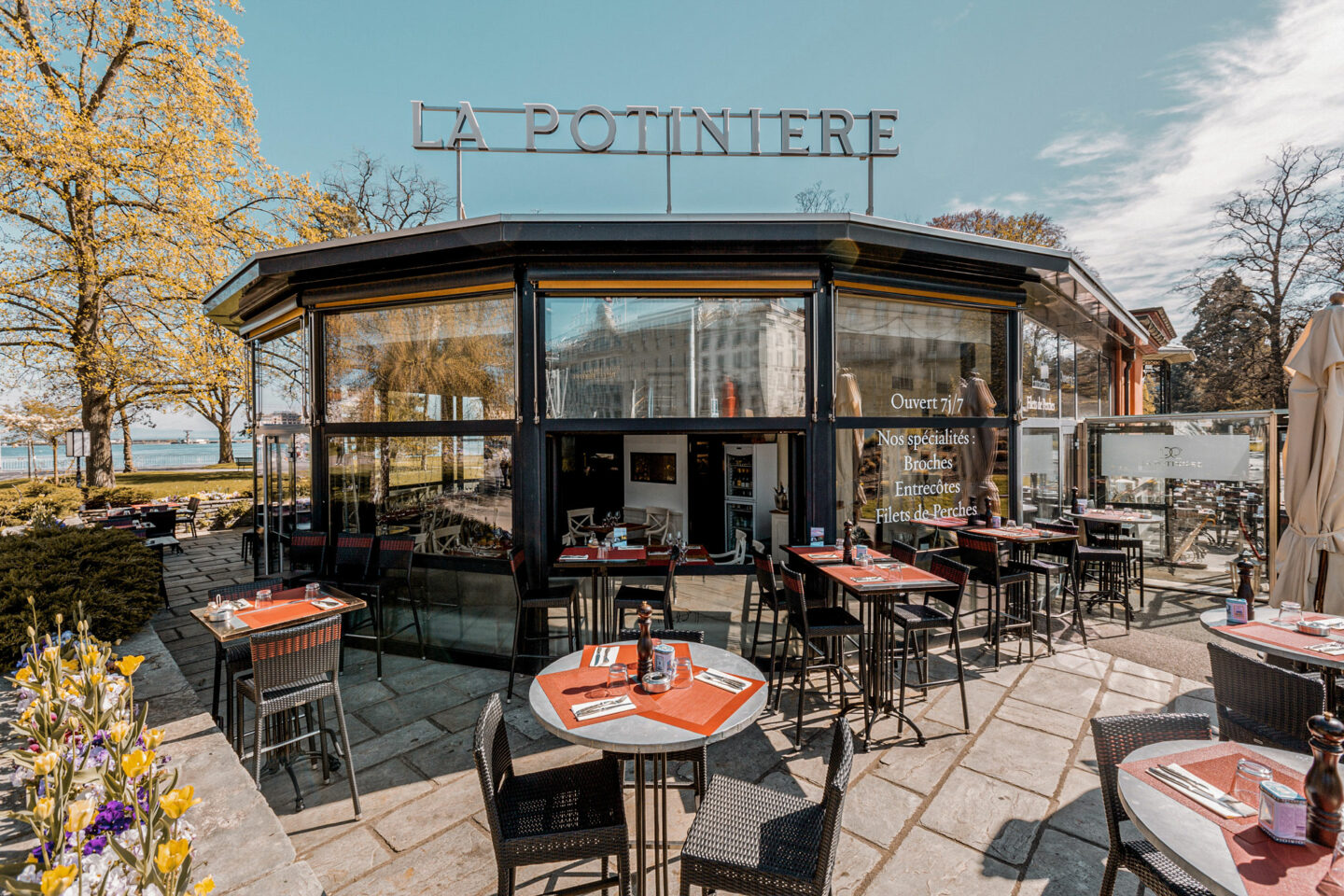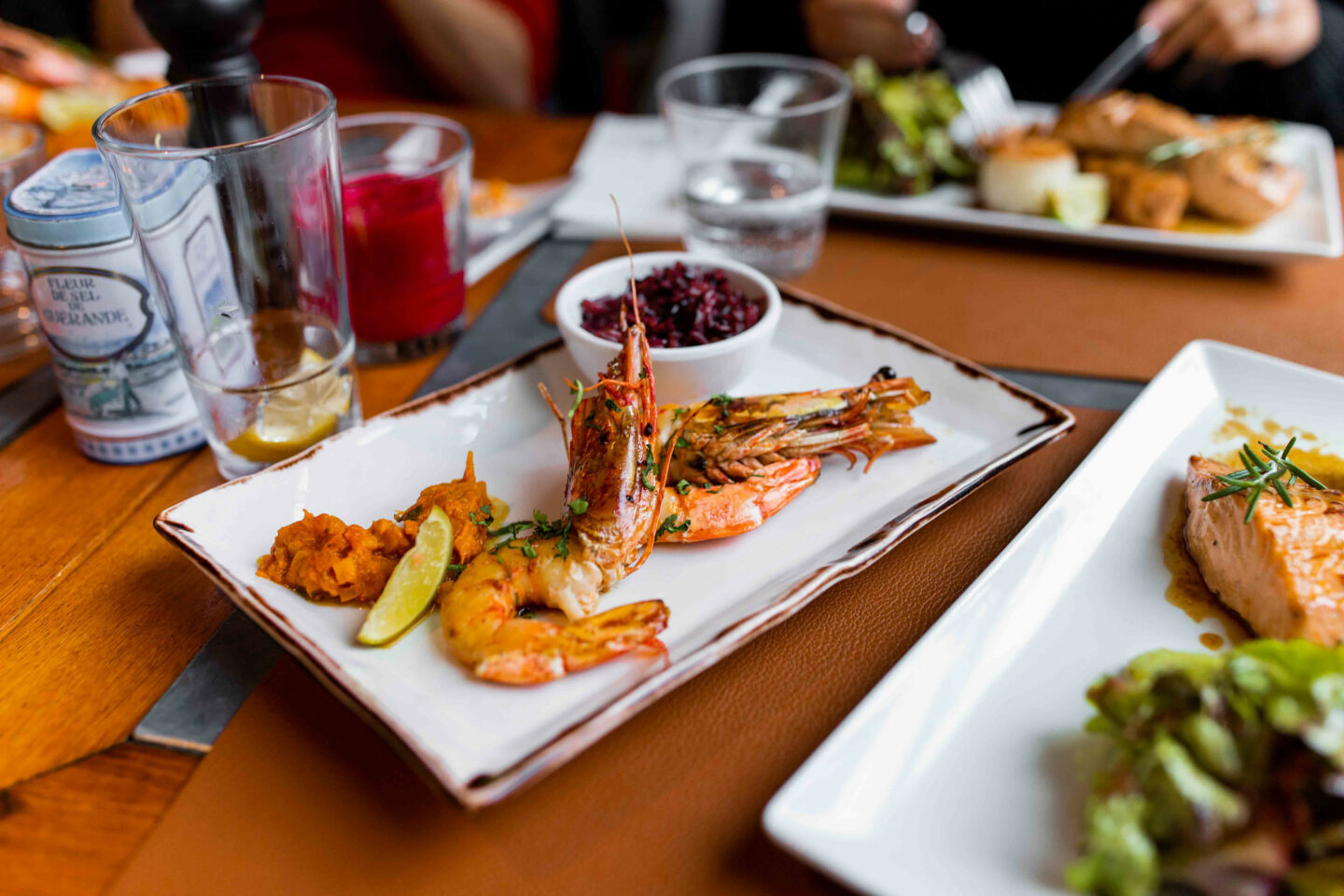 Dinner at La Potinière
 

An outdoorsy restaurant located in the midst of Geneva's English Garden, just a few steps away from the harbour of Lake Geneva. Here the atmosphere is lively, the views are great and the seafood is incredibly fresh. Do not skip dessert here, if you're a chocolate lover (like myself) then order the 'Assiette tout chocolat' as it will send you straight to heaven.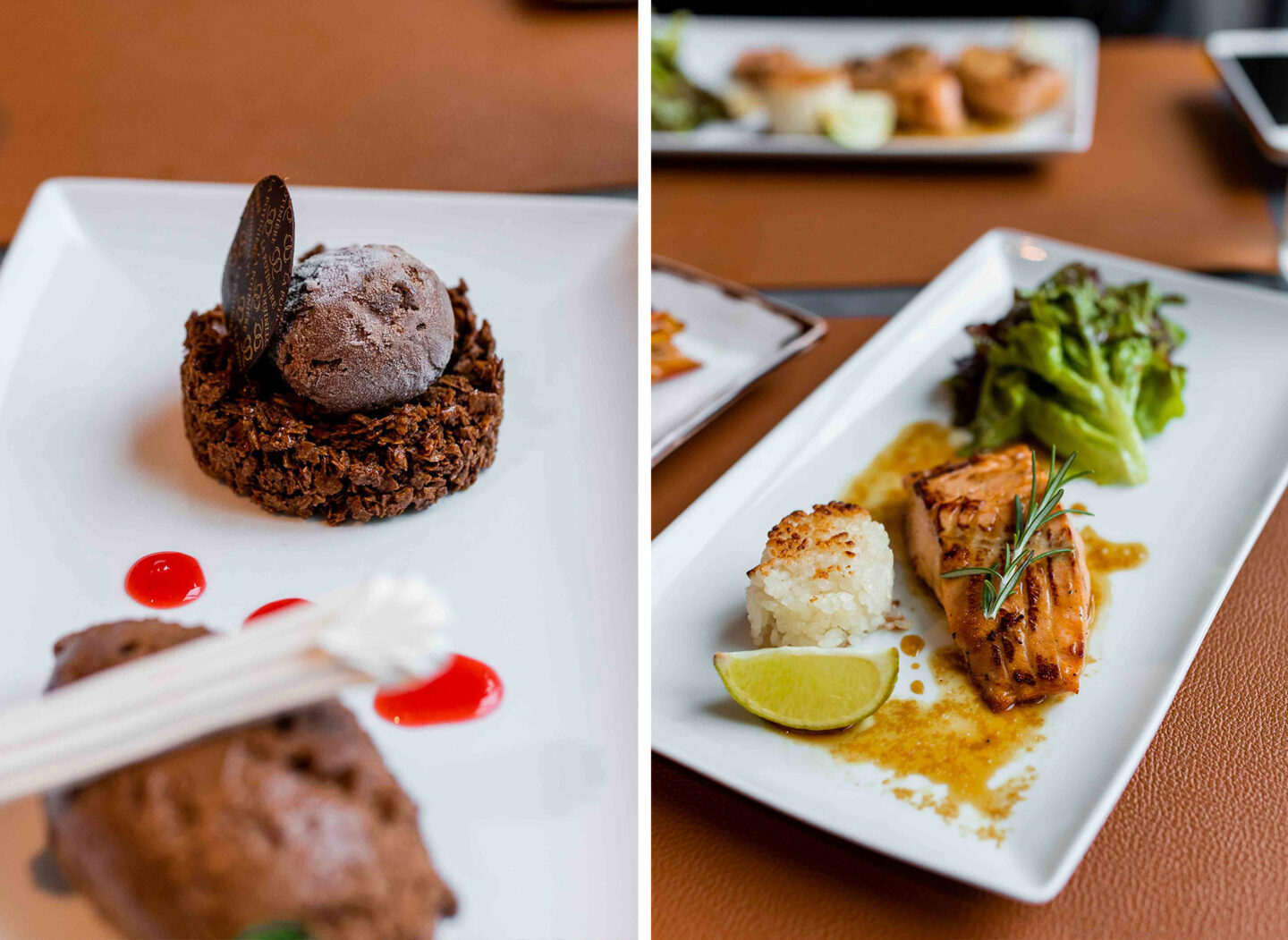 Where to stay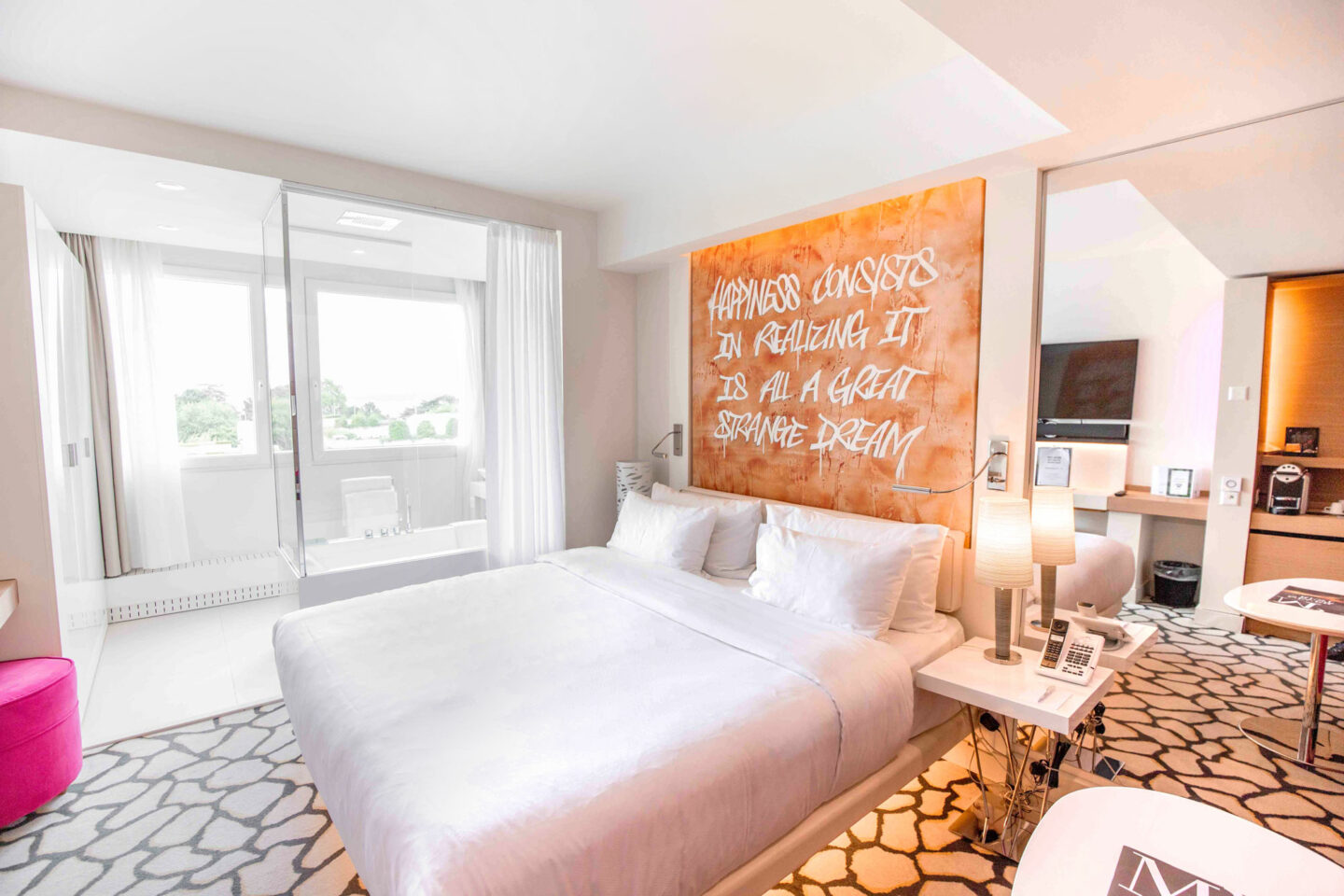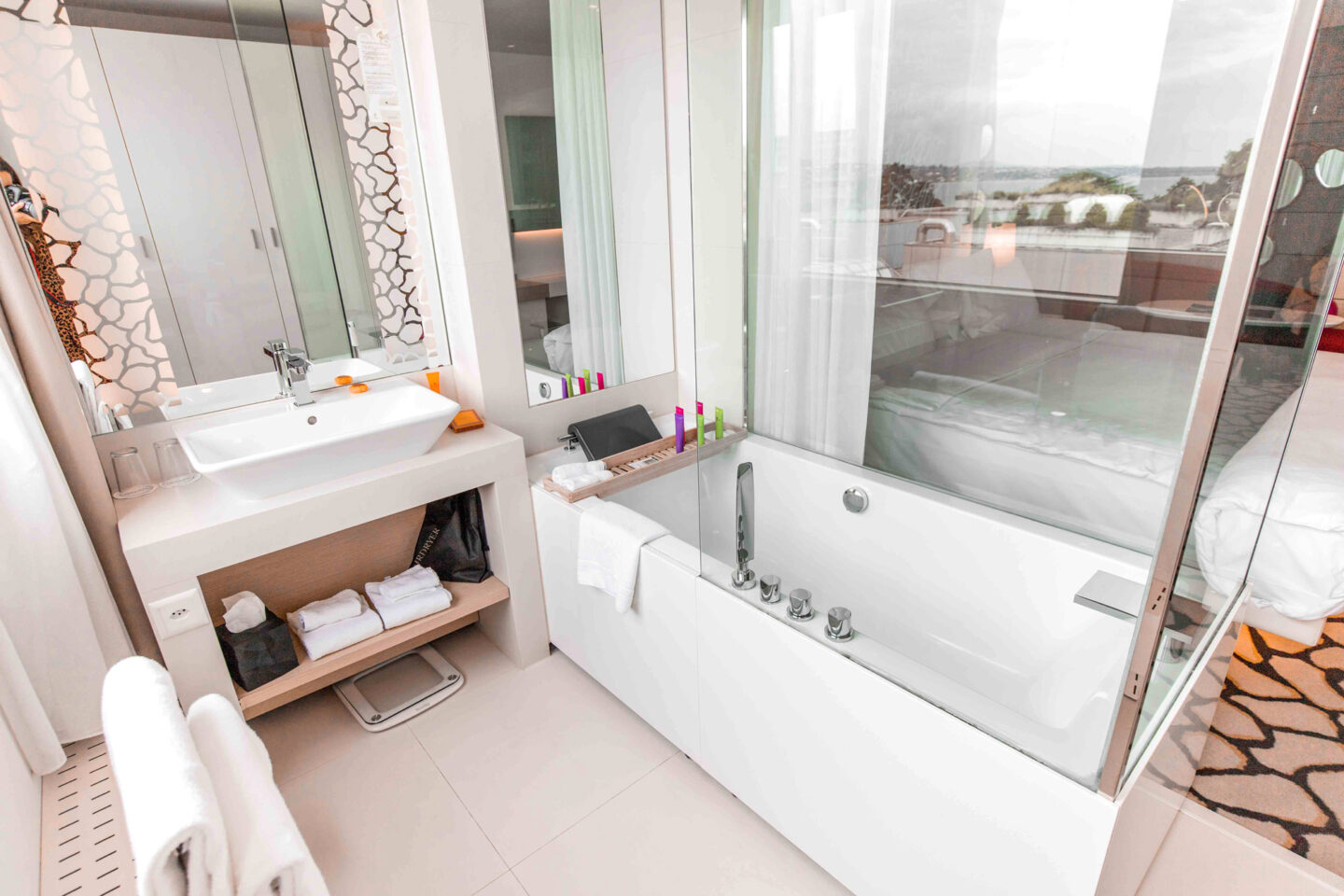 Hotel N'vY

Hotel N'vY is a modern luxurious hotel located right in the center of Geneva – it's filled with quirky modern art and sculptures, lake views, innovative design with fun technology features. Our 'Executive Hipster' featured a standalone bath with views of the Lake, making it the perfect spot to unwind after a busy day of sight-seeing. The room has in-built Phillips chromotherapy lighting ambiance which means you can change the light colour depending on your desired mood.
Upon arrival at midday, we left our bags at reception and we had lunch at their on-site restaurant, Trilby, as we waited for our rooms to be prepared. In the restaurant, you will be surrounded by eccentric artworks by Bruno Catalano, and the dishes themselves are works of art. I recommend the sea-bass tartare with mango, avocado, and yuzu. Best of all – our rooms were ready as we were finishing the last few bites of dessert.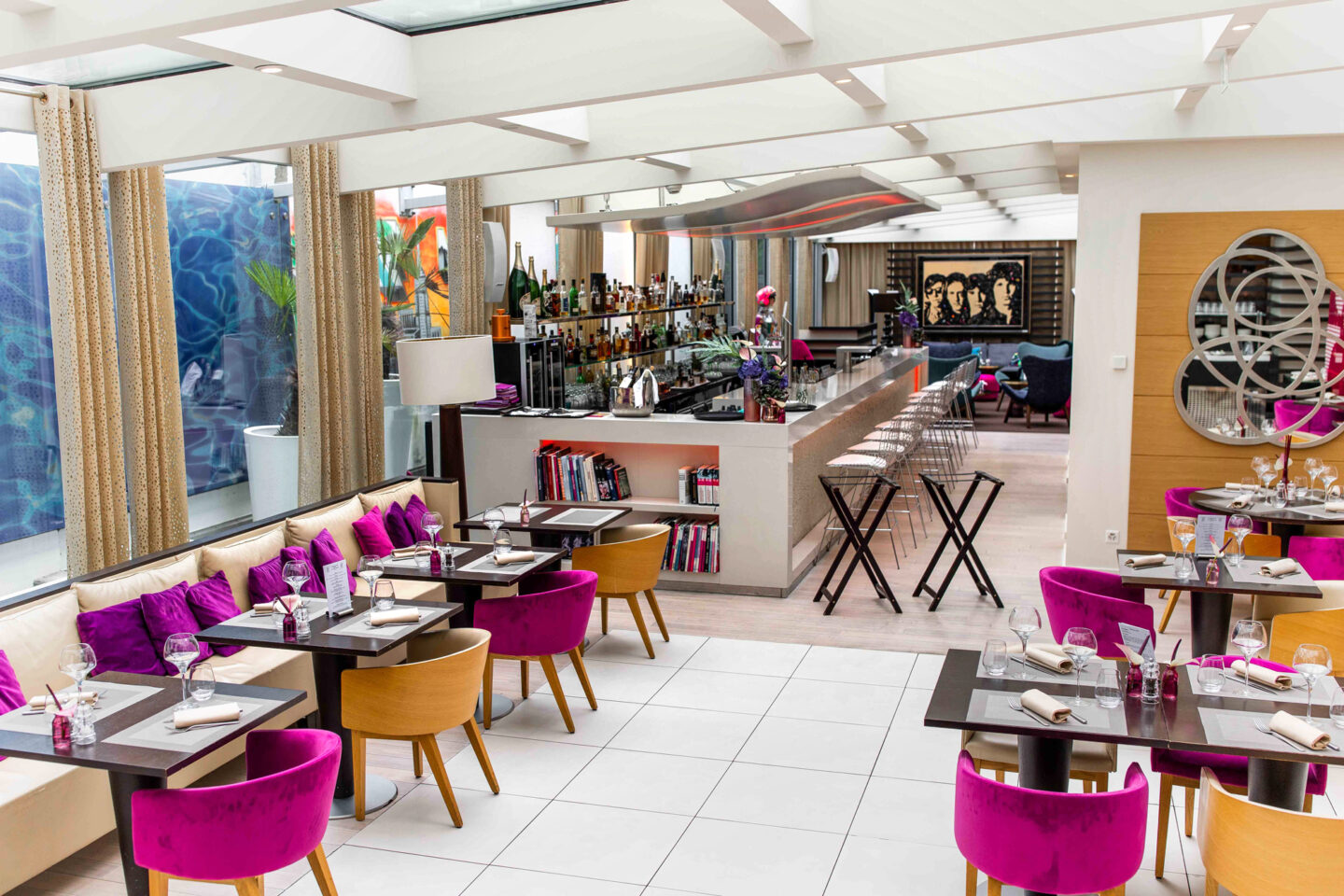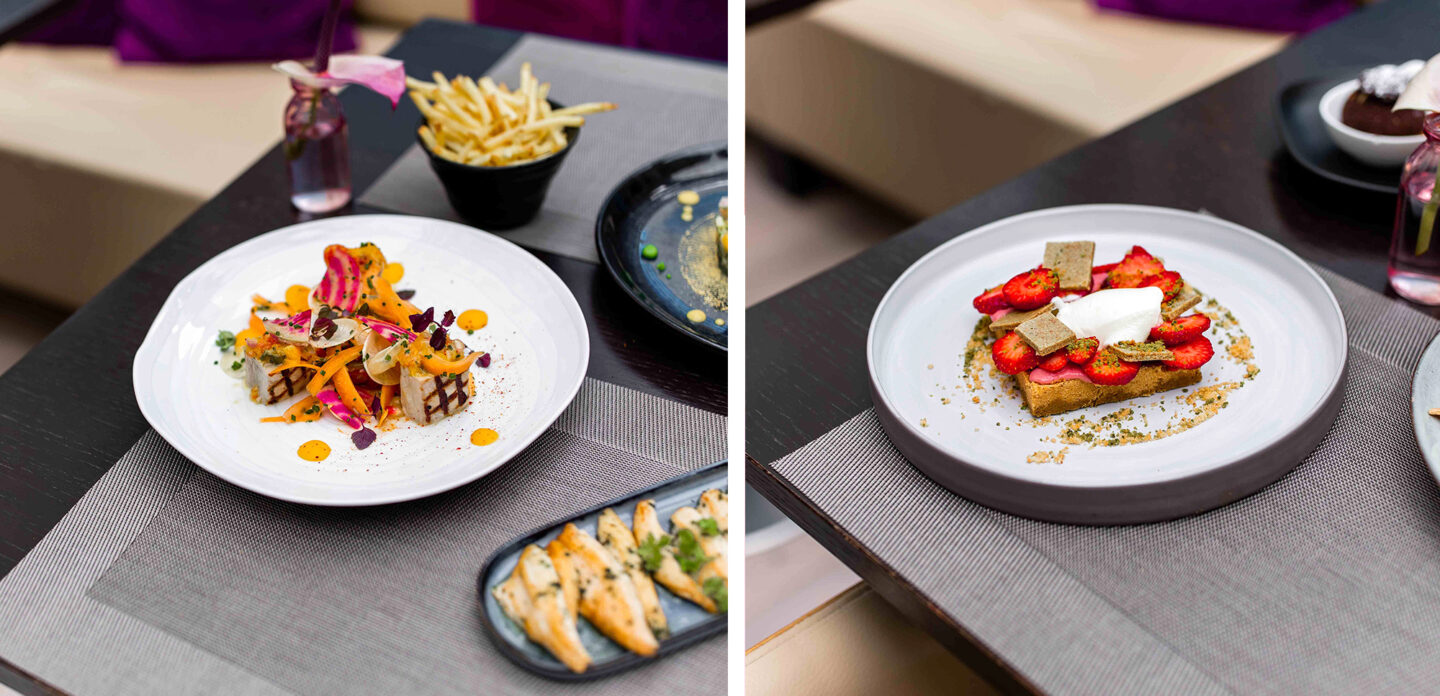 *This trip was part of a Press Trip with Visit Geneva. While my accommodation, meals, and activities were complimentary – all words and opinions are my own.

Related:
Got an upcoming holiday? Read my travel guides here.
Geneva Bucket list
Check out my Geneva bucket list below. Save it to your Pinterest for an upcoming trip or post it on your Instagram stories & check off the places you've been.
If you want to see more of my food recommendations for other popular cities or travel bucket lists, click the link below.
INSTAGRAM STORY TEMPLATES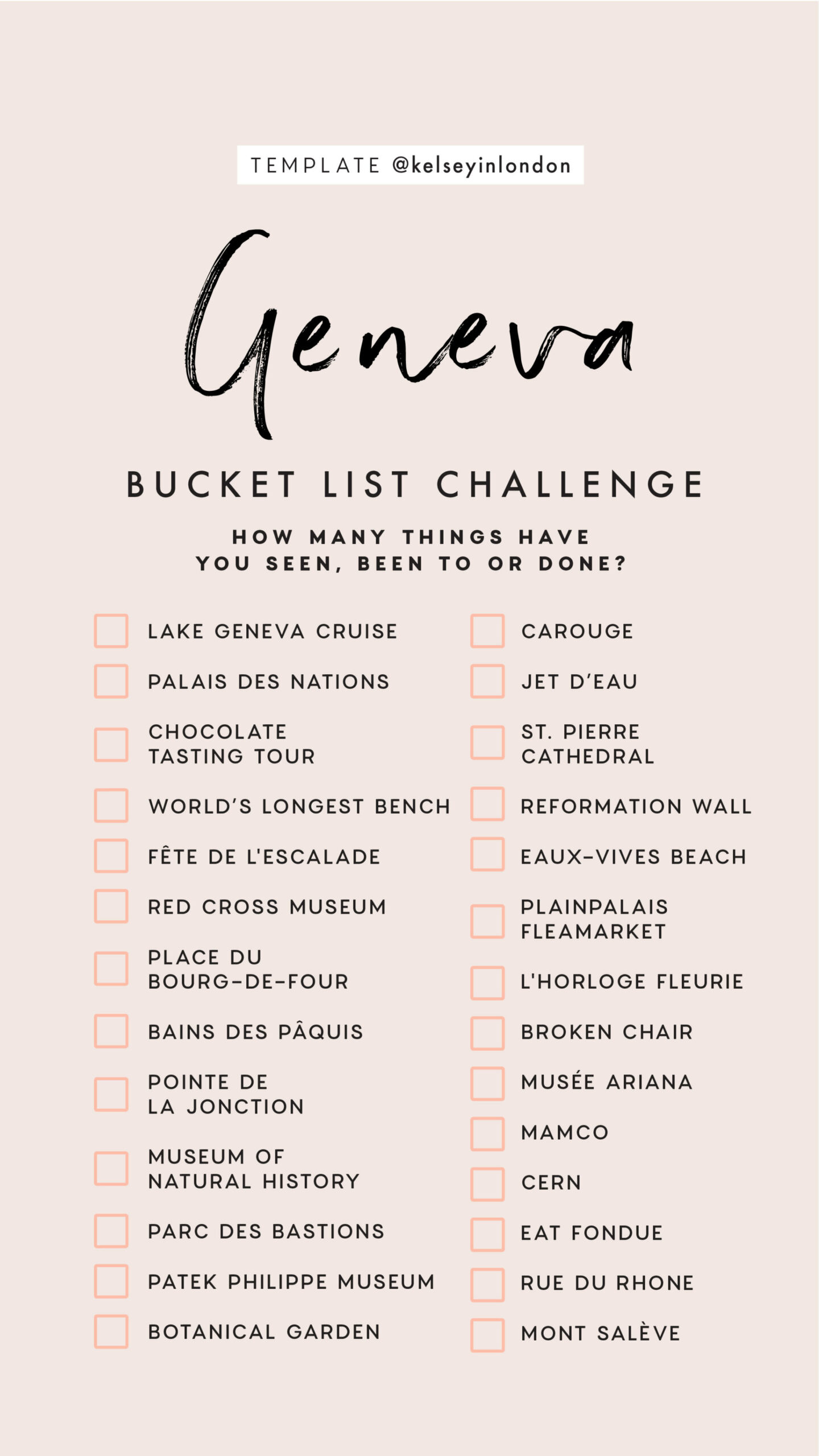 Enjoyed this guide? Pin it for later below! Follow me on Pinterest.