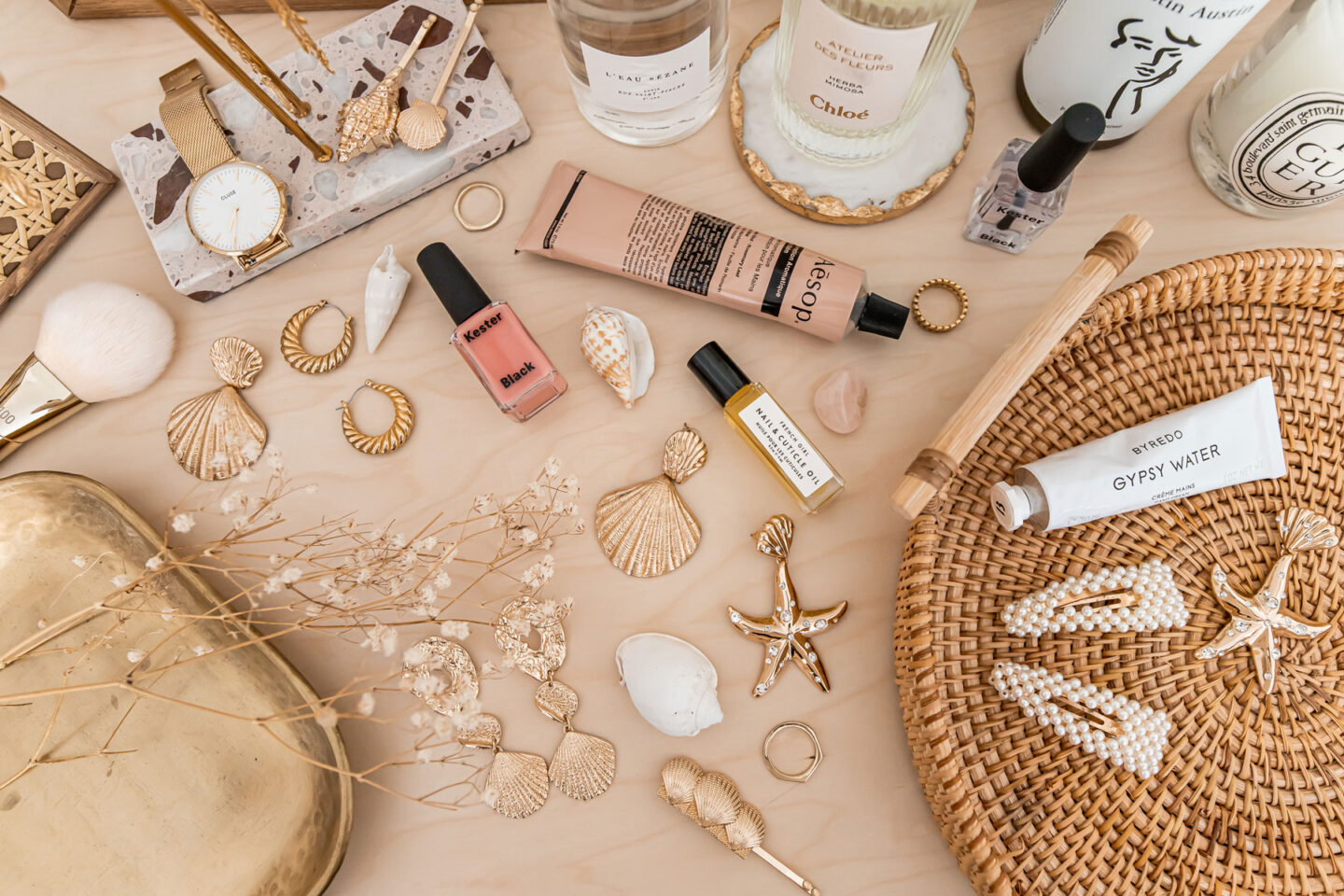 We're about 1 month into quarantine limbo, a period where drinking prosecco at 11 am is acceptable and pants are optionable yet agreeably unnecessary. It's a time to embrace your natural beauty, let your leg hair grow and forego fussy beauty regimes. However, if you're like me, chances are your pre-lockdown gel nails are hanging on by a thread and with salon visits a no-go, you're mani has been left high and dry and in serious need of some TLC.
Luckily, giving yourself a gel manicure at home is not only totes doable, it's an act of self-care, the ultimate "me-time" activity and best accompanied by a glass of wine and a banging Spotify playlist.
Below are my step-by-step instructions on how to remove your gel polish. You don't need to be an expert (I mean, if I can do it, anyone can!), but you do need the right tools. Half of which you may already have at home, however here is a link to an Amazon shopping list with everything you'll need including: 100% Acetone (essential for removing gel), A LED lamp, prep solution, base and top coat, lint-free wipes, a cuticle nipper & pusher set, nail file and your favourite gel nail colours.
DIY Gel Nails Tutorial.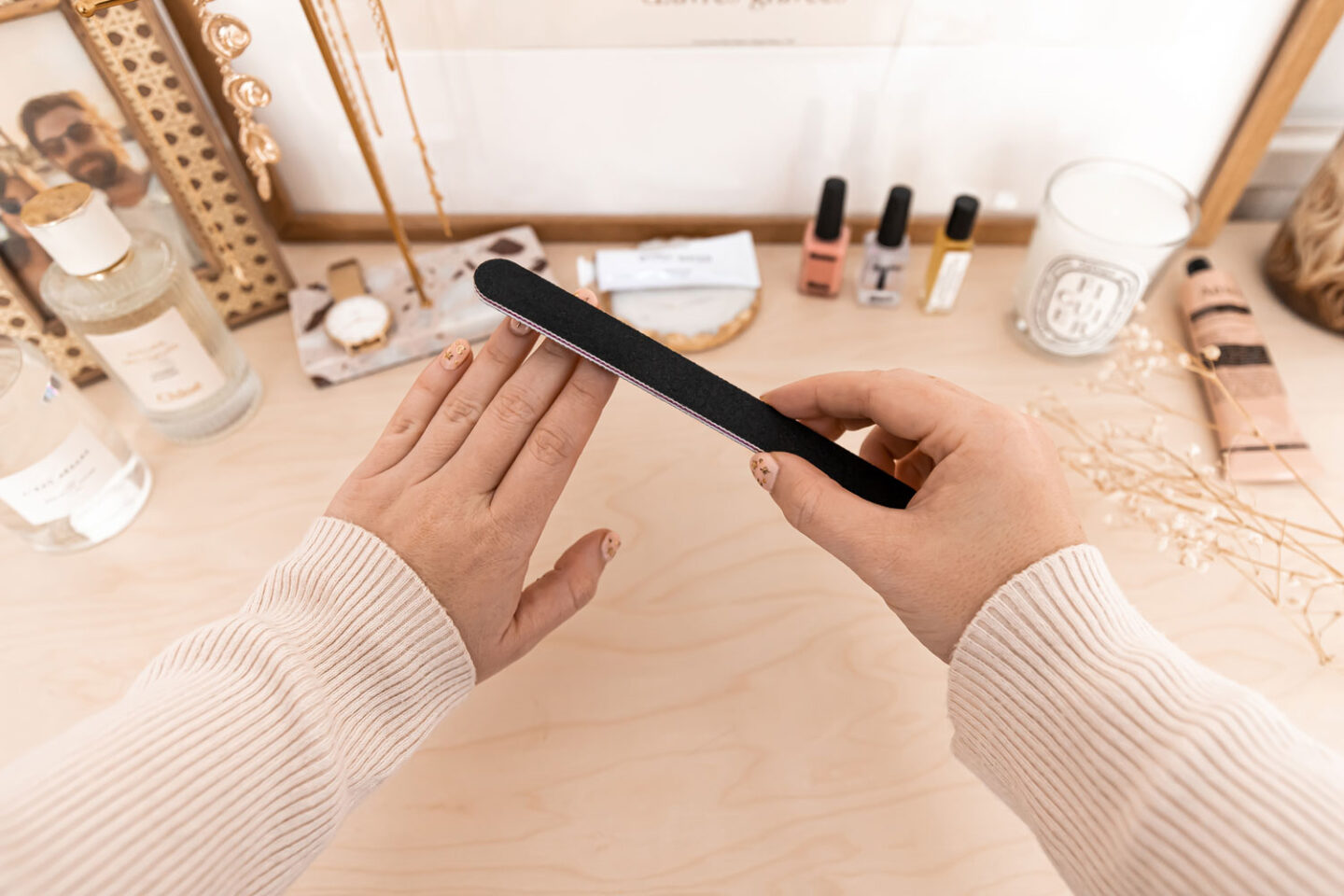 1. Using a file, remove the top shiny coat of your existing gel polish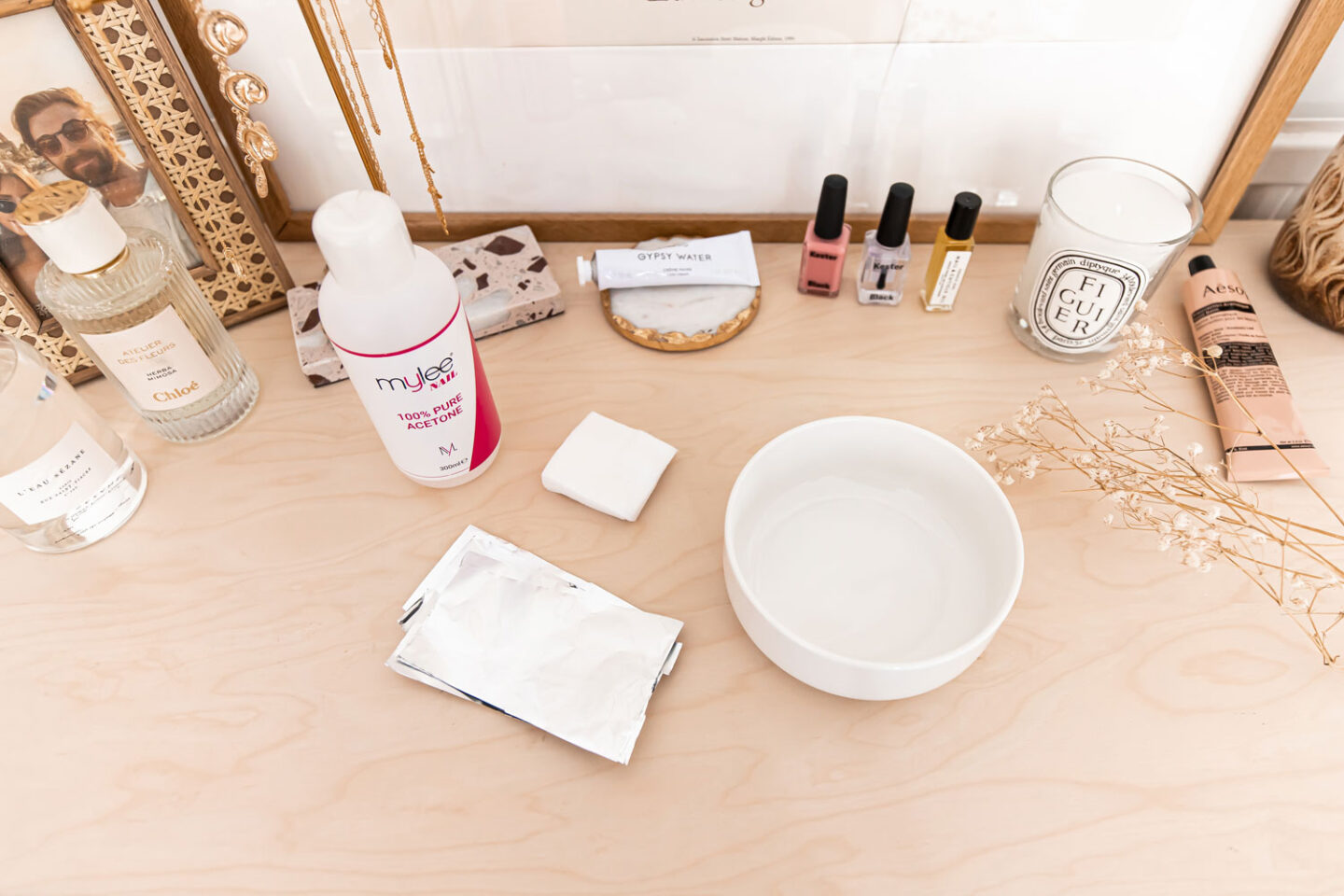 2. Remove gel polish with 100% Acetone

You will need a bowl, 100% acetone, 10 x lint-free wipes and 10 x pieces of of tin foil.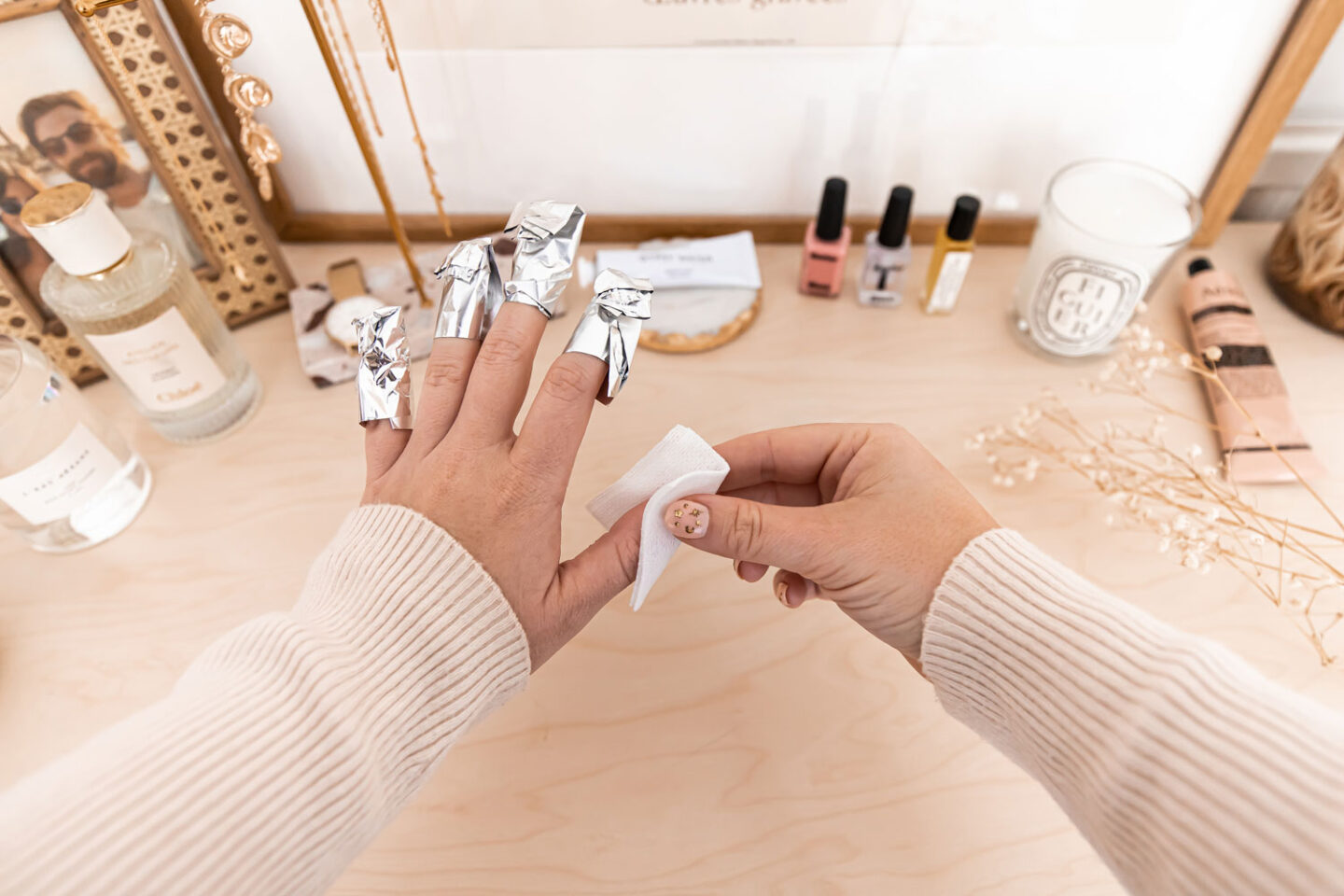 3. Soak the lint-free wipes in acetone

Then wrap the wipe around each nail and secure in place using tin foil. Wait around 10-15 minutes and let the acetone do its job.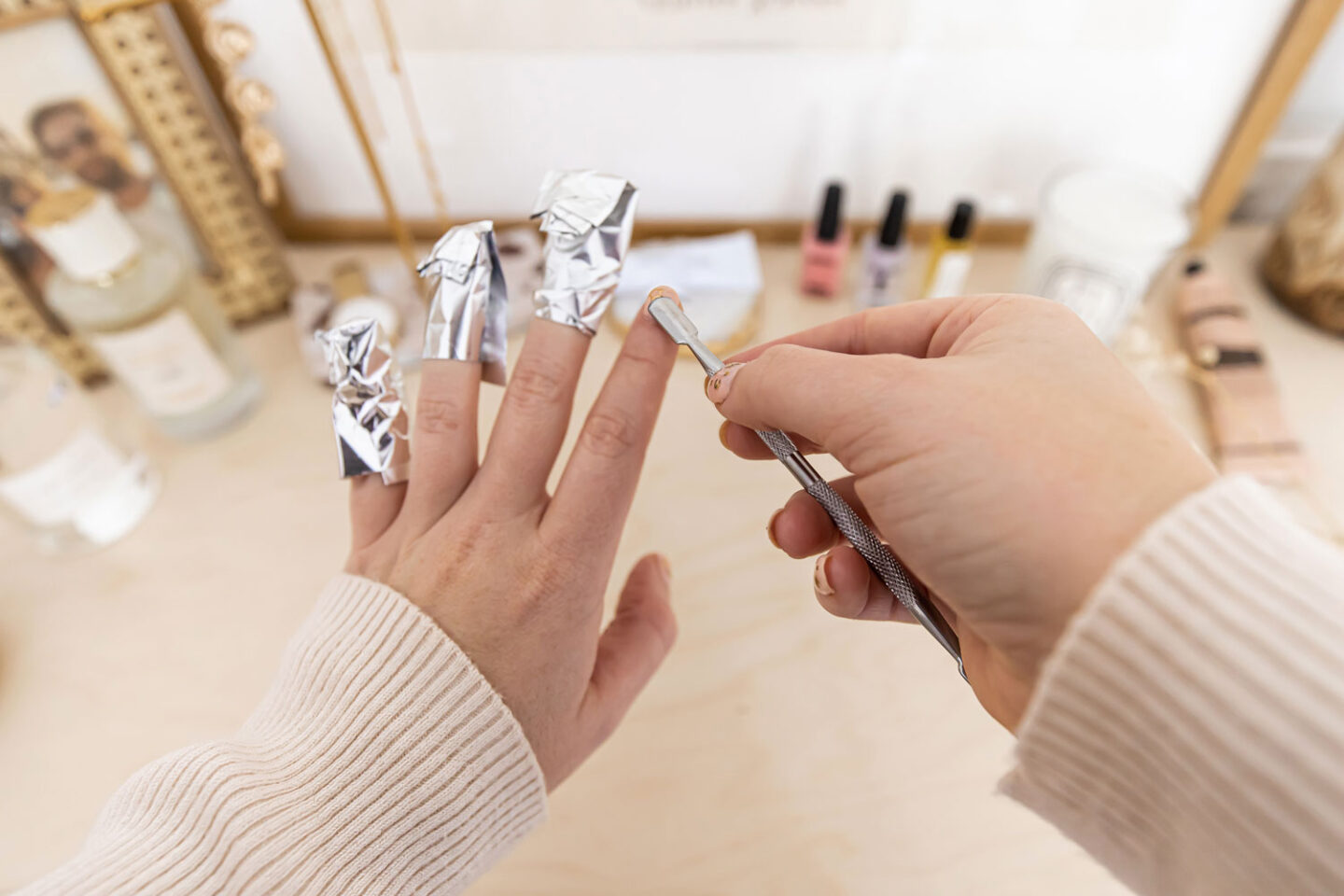 4. Unwrap your nails and scrape any remaining gel polish with a pusher tool

Any remaining polish will slide off smoothly as most of the gel polish will have been dissolved by the acetone.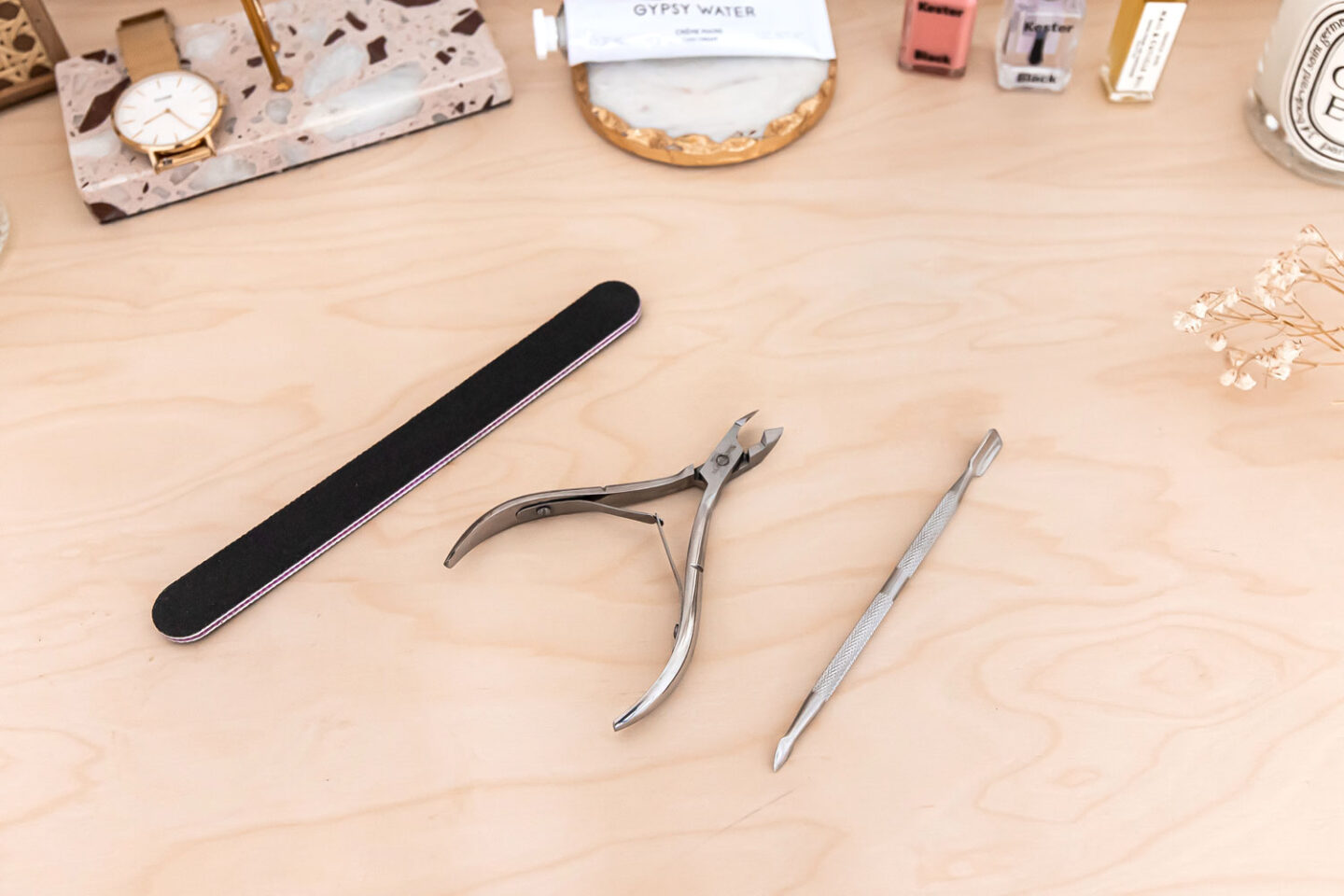 5. Trim and shape your nails to your desired shape

Push your cuticles back and use the clipper to cut the dead skin around your nails.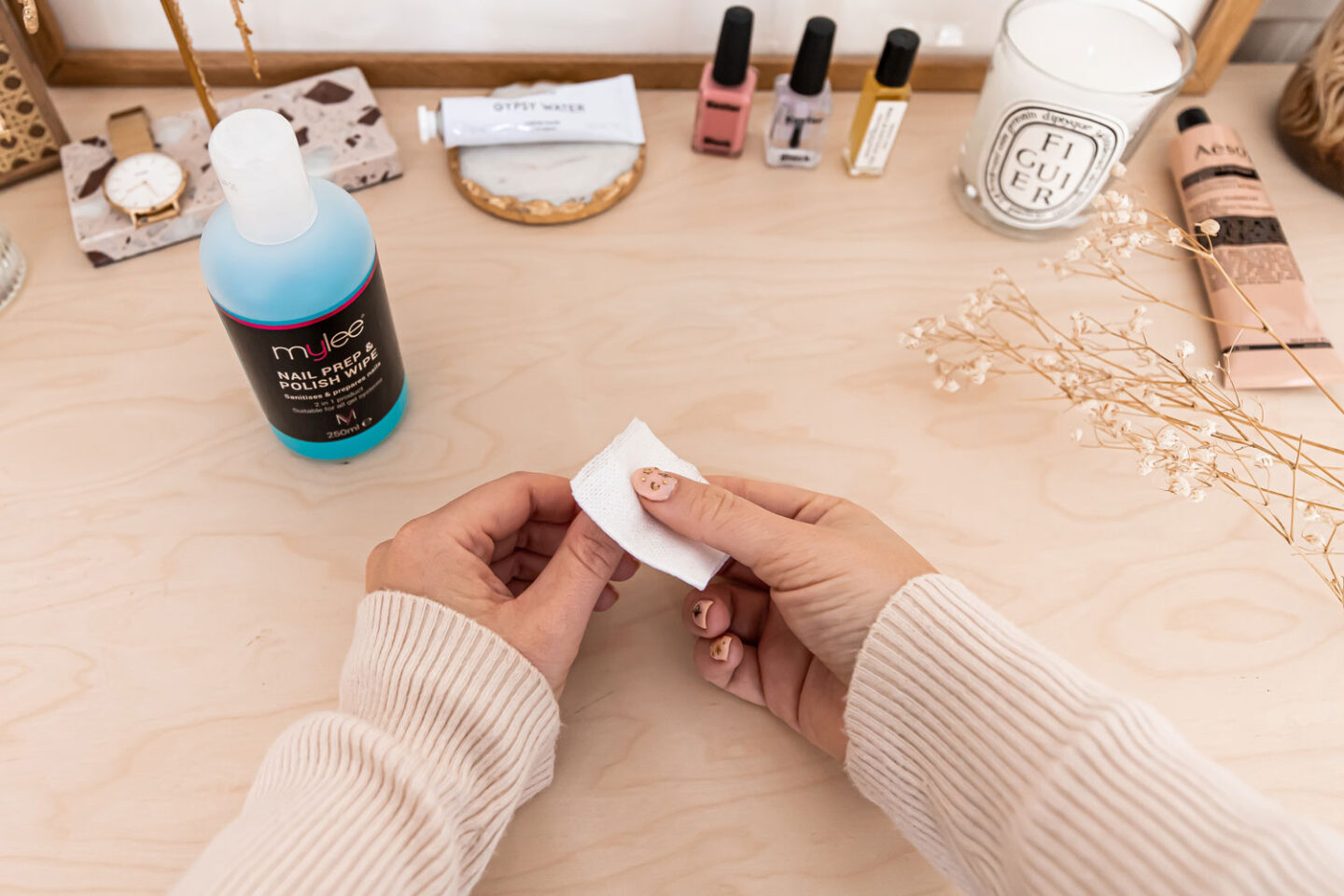 6. Use prep solution to thoroughly clean your nails

Use the lint-free wipes again for this step.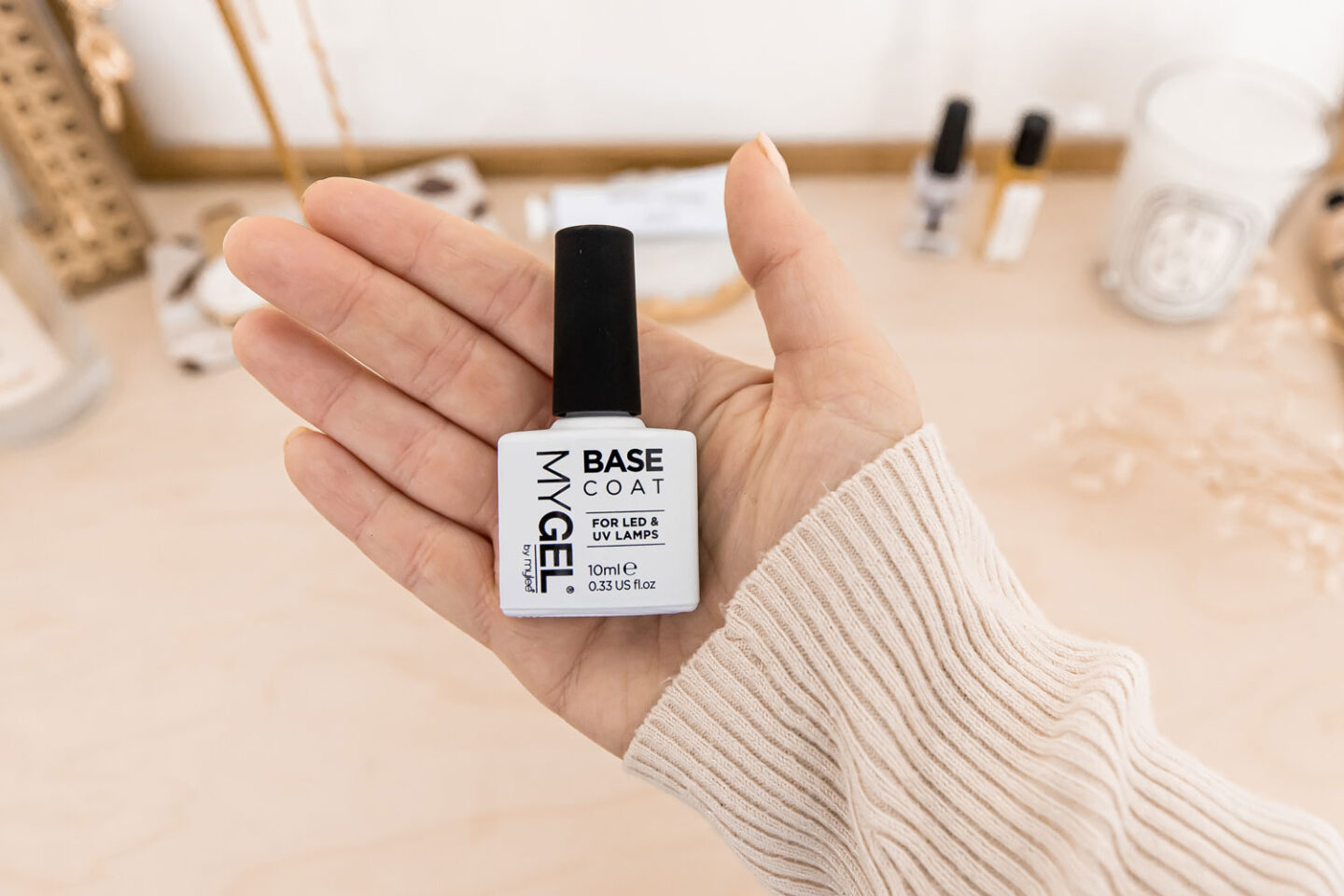 9. Apply a thin base coat polish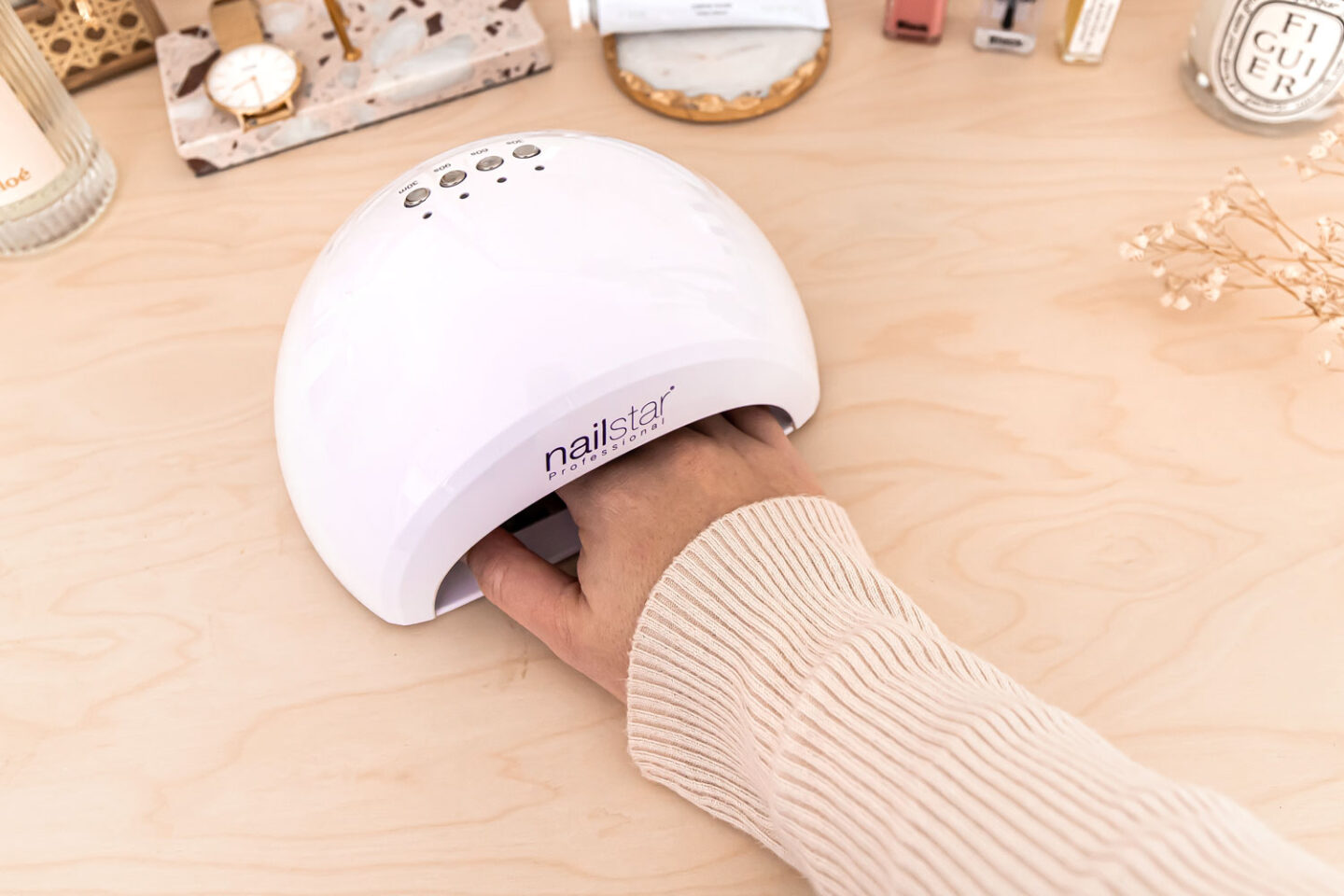 10. Cure the base coat under a LED lamp for 90 seconds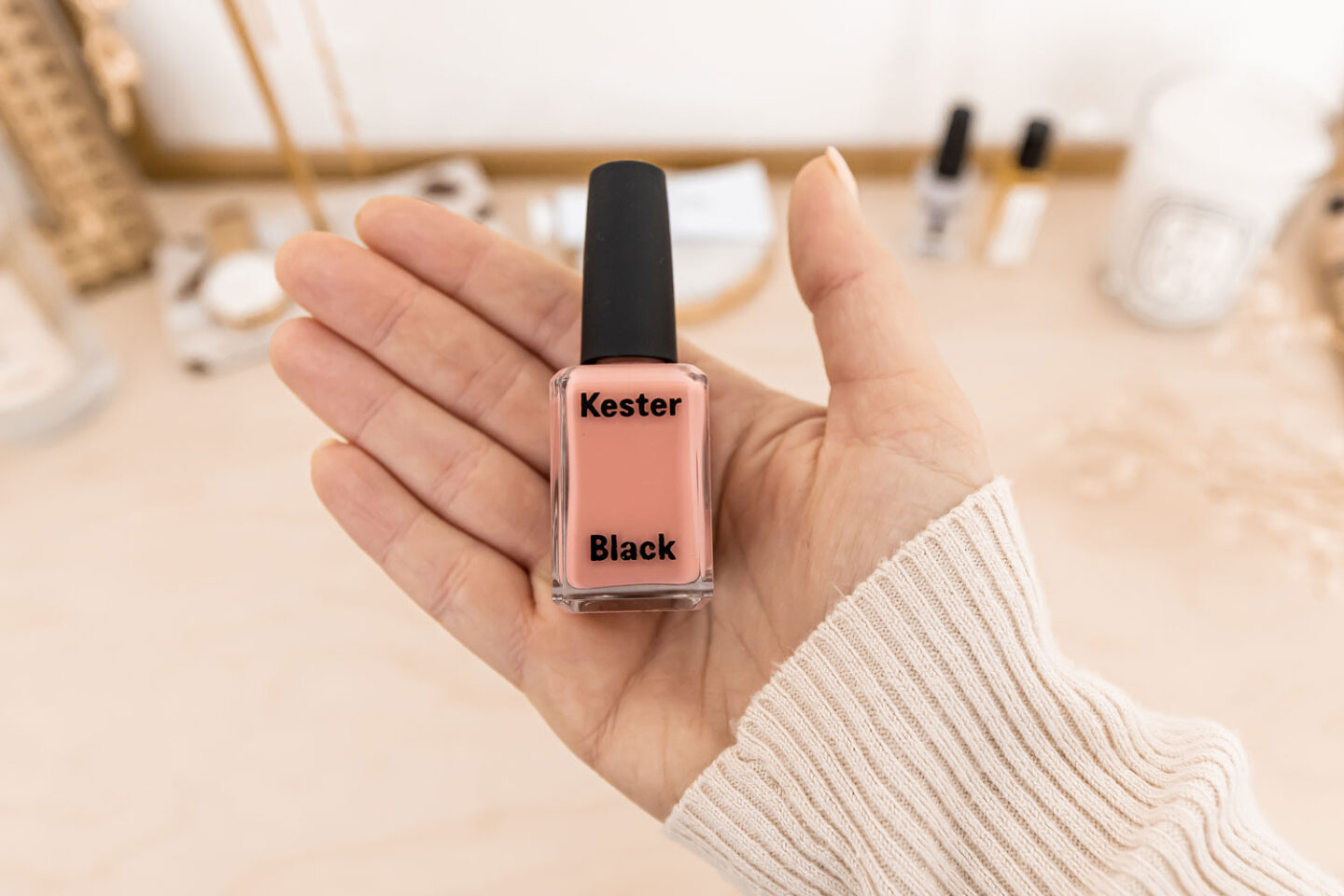 11. Apply your gel polish colour

Apply 2-3 thin coats depending on desired opacity. Cure each coat individually under the lamp for 60-90 seconds.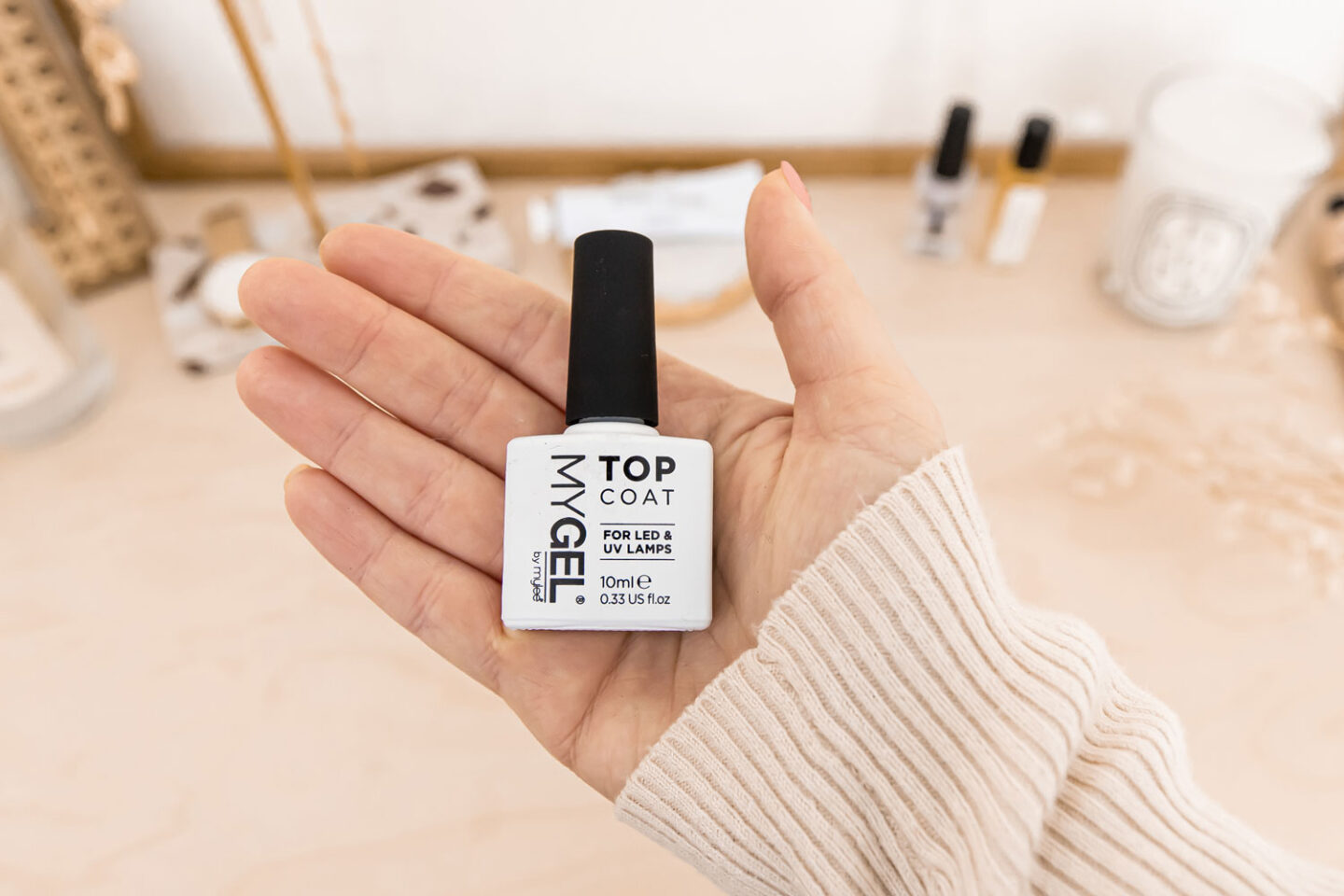 12. Apply a final layer of top coat

Cure again for 90 seconds. IMPORTANT: you may find there is a sticky residue on your nails even after drying them under the lamp. Don't worry, your nail is actually dry and set, you just need to take a lint-free wipe and use the prep solution to wipe the residue away.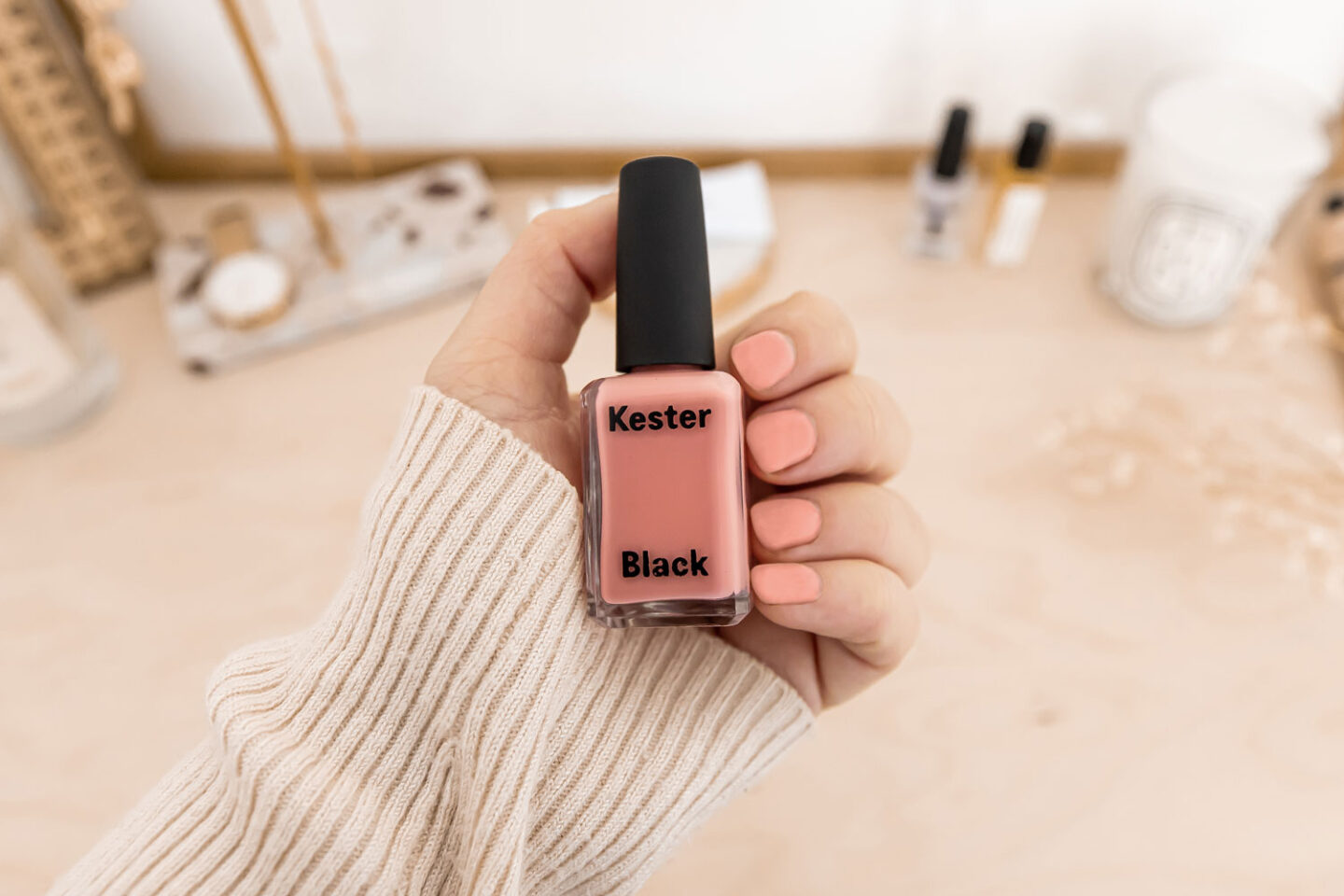 Done! Your gel manicure is complete!

Admire your on-fleek nails.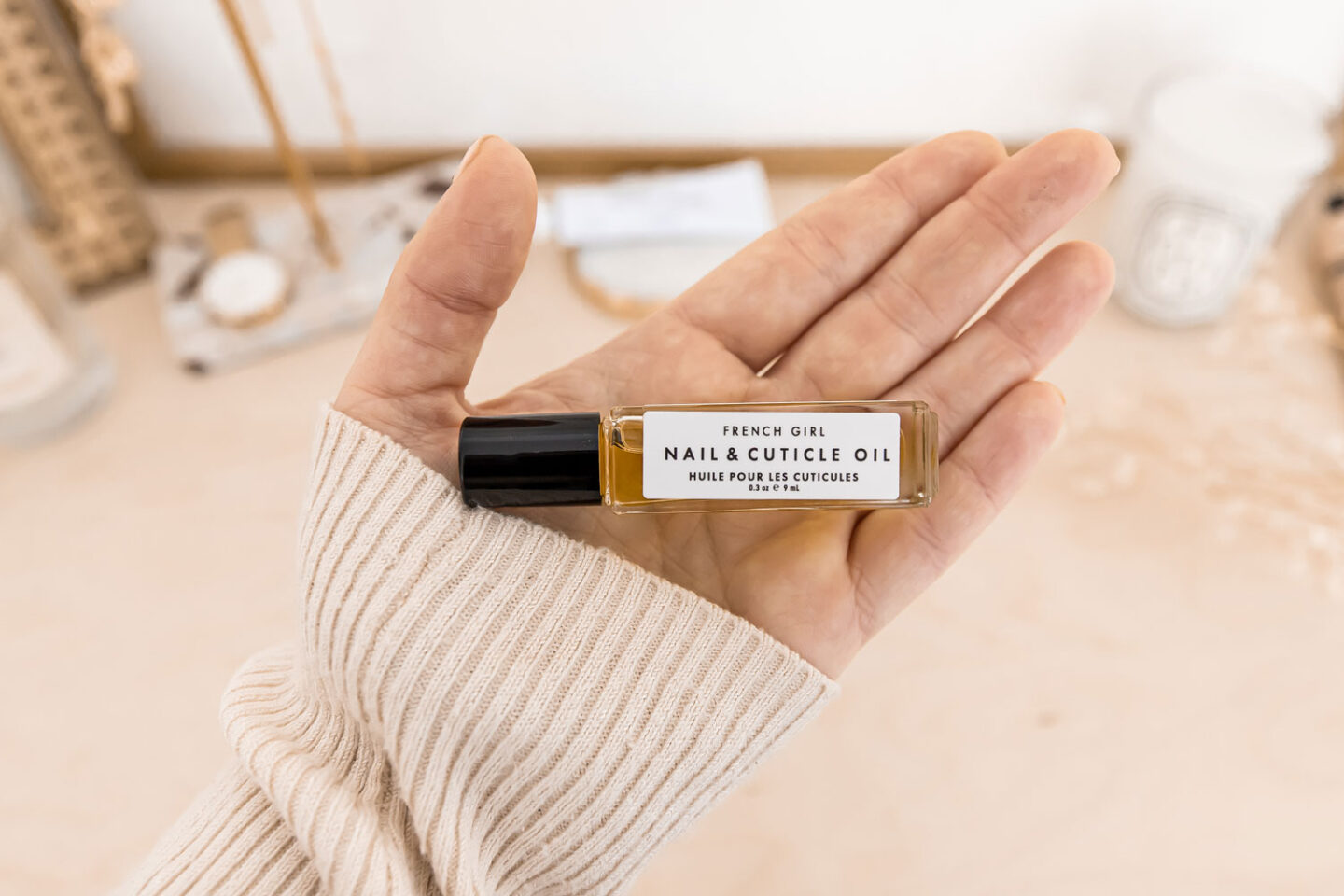 [optional] Apply cuticle oil

Cuticle oil not only moisturises but it also helps increase circulation in the nail bed and can stimulate nail growth.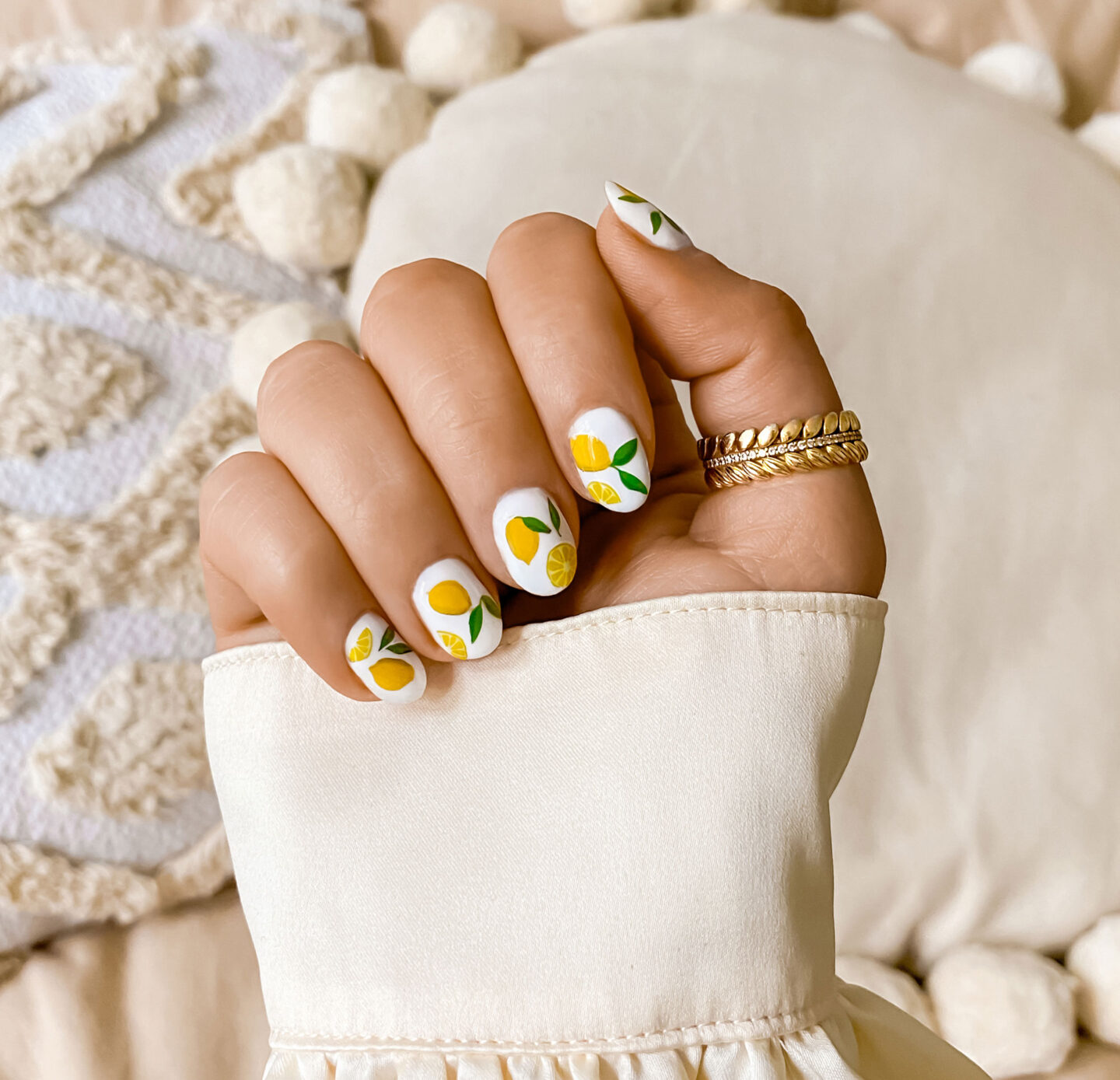 Eager to try some nail art? Click here for 3 easy nail art designs to try at home
Related:
Are you a serial nail-bitter? Click here for my 5 easy tips for growing nails
Loved this post? Save these pins to your Pinterest