This year I have delved into the world of DIY manicures and it's my latest money-saving obsession. More importantly, it's become a treasured routine of self-care for me, especially during the last 4 months of COVID-19-related lockdown. Now that salons are re-opening, I've opted to continue with my at-home spa days in an attempt to save some serious bucks. Every two weeks or so I've trialled a new nail art design and have had some stunning results, even as a complete rookie.
Here are three different nail art designs you can DIY. Trust me, if I can do them – so can you. You got this.
Nail Art Designs To Try At Home

Easy peasy lemon squeezy
A lot of you over on my Instagram thought I had hand-painted these lemons! While I am an illustrator/graphic designer, ain't nobody got time for that! Also, I'm right-handed so there was never a chance I was going to be able to do my own nails this good on both hands. I created this look using temporary nail tattoos – yep, they are a real thing and are incredibly straightforward to apply. Go for a white gel polish, pop on your lemon tats and finish with a topcoat. Click here for all the bits you'll need to buy for this nail look.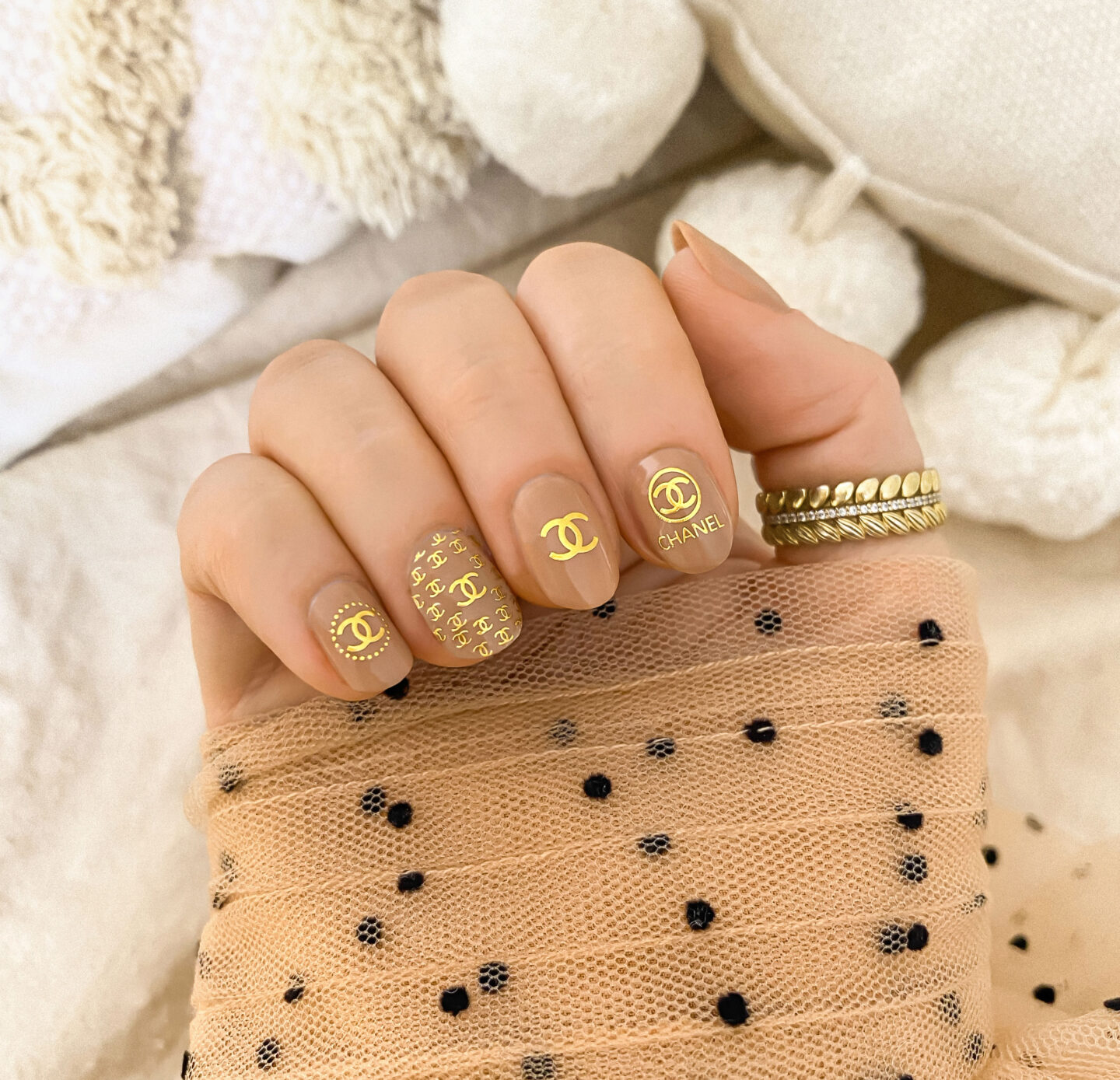 Chic & Chanel
Let's be honest: I can't afford to buy a Chanel handbag nor can I afford to get my nails professionally done (I'm trying to save for a house y'all!) so here is my DIY attempt at some boujee nails using some nail stickers. Use a darker colour gel polish in order for the gold to really pop off! Click here for the Chanel decals (there's Dior & YSL too!)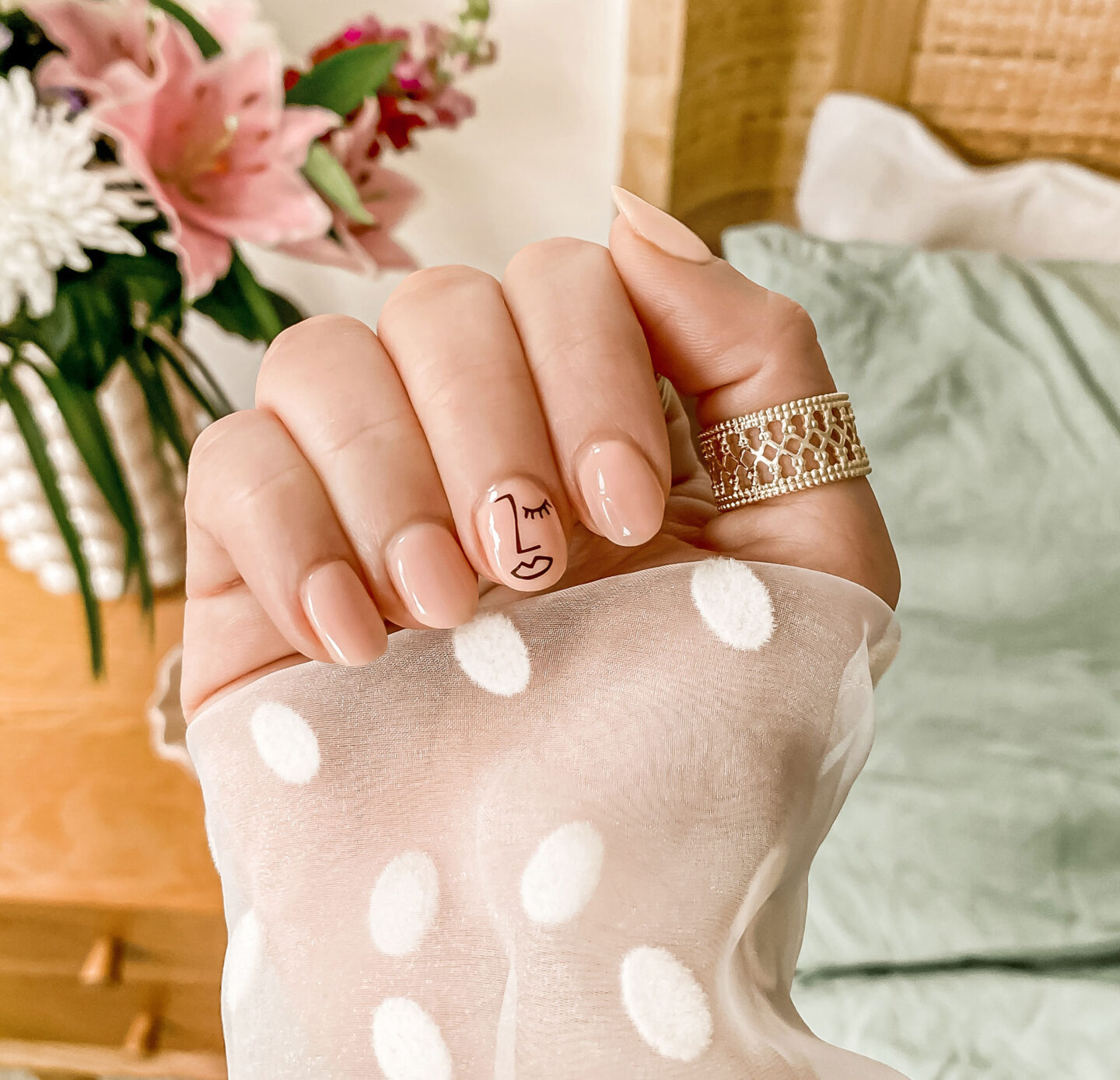 Minimal Line Art 
Always a big fan of a statement nail, which conveniently takes a lot less time than applying a nail art design on all 10 of your digits. For this look, I've gone for a Soft Pink Gel Polish as the base and then applied one of these abstract line art nail tattoos. No painting skills required!
For step-by-step instructions on how to remove & apply your gel polish, read my tutorial here. You might have half the tools already, however here is a link to an Amazon shopping list with everything you'll need including: 100% Acetone (essential for removing gel), A LED lamp, prep solution, base and top coat, lint-free wipes, a cuticle nipper & pusher set, nail file and your favourite gel nail colours.
Struggling to grow your nails? I used to be a serial nail bitter. Click here to read about how I finally kicked my nail-biting habit and my top tips for growing long healthy nails.
–––


Related:
Enjoyed this article? Read more of my beauty tips here.
Loved this post? Save these pins to your Pinterest